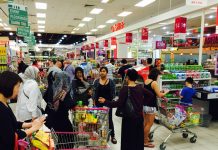 Saya menyertai politik dengan satu semangat idealisme yang jelas iaitu untuk membantu rakyat mendapatkan kehidupan lebih baik. Maka, apabila saya diamanahkan menjadi...
COVID-19 secara tersiratnya mengubah gaya hidup manusia menjadi lebih kreativiti dan berinovasi. Setiap musibah menjadi ujian yang mungkin hadir dalam pelbagai bentuk termasuk wabak melanda...
The current global pandemic is impacting virtually every aspect of the pharma and biopharma industry, from drug development, clinical trials, supplies, manufacturing,...
THE Northern Corridor Economic Region (NCER) Development Blueprint 2016-2025 (Blueprint 2.0) will stimulate the growth of Kedah, turning it into a national hub for...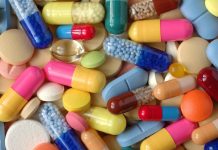 Much of common pharmaceutical development today is the product of laborious cycles of tweaking and optimization. In each drug, a carefully concocted formula of...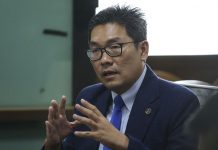 KUALA LUMPUR: Kementerian Pertanian dan Industri Asas Tani menafikan laporan yang mendakwa banyak ternakan ikan dalam sangkar mati akibat pencemaran toksik dari...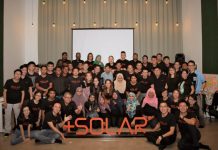 KUALA LUMPUR: Solar installation company Plus Solar Systems Sdn Bhd (+SOLAR) expects to achieve its revenue target of RM150 million for the...
KUALA LUMPUR: With the digital economy contributing to some 19.1 per cent of gross domestic product (GDP) in 2019, it is evident...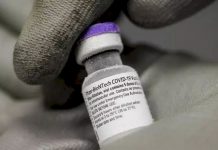 KUALA LUMPUR, Feb 22 — Malaysians are not being used as "guinea pigs" as the Covid-19 vaccines have been administered to 30...
Warning
: A non-numeric value encountered in
/home/customer/www/bionews.bioeconomycorporation.my/public_html/wp-content/themes/Newspaper/includes/wp_booster/td_block.php
on line
352
[td_block_social_counter facebook="envato" twitter="envato" youtube="envato"]
All that glitters is not gold, or so the expression goes. Similarly, as business leaders, academics, and policymakers gather for the third Global...
SINGAPORE, Jan 2 -- The Agrobazaar Online portal of the Federal Agricultural Marketing Authority (FAMA) consistently attracts a high flow of traffic and is...
SERDANG: Jabatan Pertanian menyasarkan kira-kira 50 peratus pokok durian Musang King di seluruh negara menjelang tahun 2022 bagi menampung permintaan tinggi terhadap...
KUALA LUMPUR, Dec 25 -- The Finance Ministry (MoF) is optimistic that the government will achieve the gross domestic product (GDP) growth...