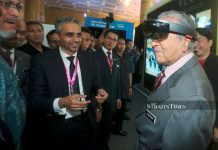 PRIME Minister Tun Dr Mahathir Mohamad was among the first of Malaysians to experience the 5G-enabled autonomous car during the Malaysia 5G showcase...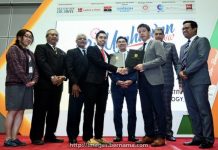 KUALA LUMPUR: Malaysia needs to mould modern and competitive entrepreneurs in the agricultural sector, says Agriculture and Agro-based Industry Minister Datuk Salahuddin Ayub....
PUTRAJAYA: Ketiadaan Kementerian Hal Ehwal Ekonomi dalam penstrukturan kementerian dalam Kabinet baharu pimpinan Tan Sri Muhyiddin Yassin dilihat sebagai satu keputusan memperkasakan...
ABOUT 96% of the country's 4.06 million hectares (ha) of oil palm land have obtained the Malaysian Sustainable Palm Oil (MSPO) certification...
KUALA LUMPUR, July 8-- Spices, ranging from pepper to nutmeg, were key to the expansion of world trade a few centuries ago....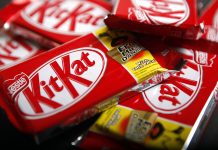 Nestle SA has found a way to create chocolate without adding any sugar, relying on leftover material from cocoa plants for sweetening as...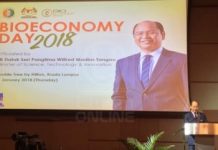 KUALA LUMPUR: Sebanyak 77 projek berpotensi di bawah Program Transformasi Bioekonomi (BTP) bakal mewujudkan 26,700 peluang pekerjaan dan membabitkan pelaburan lebih RM17 bilion menjelang...
This week we get thoughts and views from government agency Cradle Fund Sdn Bhd COO and Malaysian Business Angels Network executive director Razif Aziz.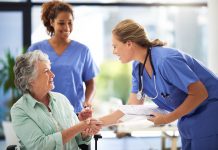 One of the essential principles of healthcare is for patients to keep their own records so that they are well prepared when...
Warning
: A non-numeric value encountered in
/home/customer/www/bionews.bioeconomycorporation.my/public_html/wp-content/themes/Newspaper/includes/wp_booster/td_block.php
on line
352
[td_block_social_counter facebook="envato" twitter="envato" youtube="envato"]
KUALA LUMPUR, 30 Mac -- ADT Biotech memperoleh kebenaran daripada Kementerian Kesihatan Malaysia (KKM) untuk membekalkan kit ujian yang dikenali sebagai LyteStar 2019-nCoV...
KUALA LUMPUR (Dec 2): Health supplement group Bioalpha Holdings Bhd has been appointed by Hong Kong-listed Ritamix Global Ltd as a contract...
IPC Shopping Centre at Mutiara Damansara, Petaling Jaya, is kicking off its annual green campaign to empower Malaysians to recycle and reduce...
MANY factors that shape preeminent cities can be found in the field of biotech. It is a game-changing industry that leads the next round...