LATEST ARTICLES
Malaysia's bio-based industry recorded an approved investment worth RM6.81 billion from 283 certified local biotechnology companies. Science, Technology and Innovation (Mosti) Minister Datuk Seri Wilfred Madius Tangau said the investment was a 2.2% increase from...
The Budget 2018 speech by Datuk Seri Najib Tun Razak, Prime Minister and Finance Minister: Prospering an Inclusive Economy, Balancing Between Worldly and Hereafter, For The Wellbeing of the Rakyat, Towards the TN50 Aspiration Mr Speaker...
The U.S. Department of Agriculture's (USDA) National Institute of Food and Agriculture (NIFA) today announced $9.6 million in available funding for projects to support the development of new biobased products and biomaterials from renewable...
Petronas Chemicals Group Bhd (PetChem) has approved a final investment decision for an Isononanol plant within the Pengerang Integrated Complex in Pengerang, Johor, for a total investment cost of US$442 million.
Celgene is licensing rights to develop its TORC1/2 inhibitor CC-223 in East and Southeast Asia to Antengene, and CRO Tigermed will help the latter with clinical development.
A Singaporean biotechnology company working on experimental cancer drugs is listing in Taiwan, potentially opening the door for more foreign peers to go public on the island.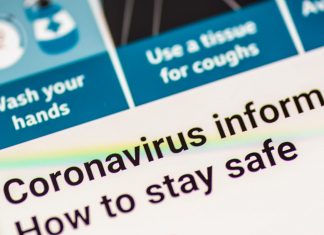 COVID-19 discovery was quickly followed by accusations and finger-pointing between the United States and China, further clouding the mystery behind COVID-19 origins and fuelling conspiracy theories. The "infodemic", as coined by the...
The appointment of the National Farmers Organisation (Nafas) as the sole wholesaler for the Certified Paddy Seeds Incentive (Insentif Benih Padi Sah or IBPS) programme will provide space for existing registered agents,...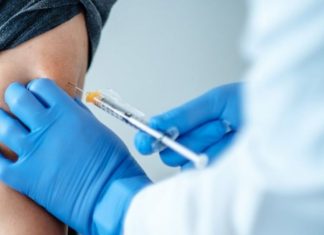 KUALA LUMPUR: Now that the first batch of Covid-19 vaccines has arrived in Malaysia and the first group of people are receiving their jabs as we speak, convincing everyone to get vaccinated remains...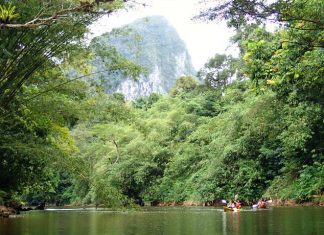 PRIME Minister Tan Sri Muhyiddin Yassin's expressed wish to review the Environmental Quality Act, enacted in 1974, is refreshing to hear. There have been amendments to the act from...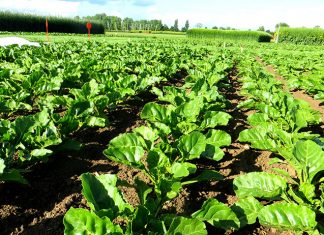 Choosing the right crops to grow in your farm is a back-and-forth dance between two elements. Principally the 2 dance partners are the demand side and the production side. This is true...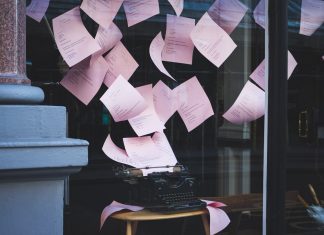 Reading the news on our cellphones has been one of the major habit changes due to COVID-19. My friends, who once could not start their days without the touch and feel of...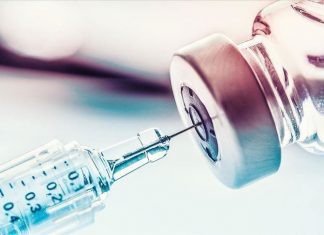 KUALA LUMPUR, (March 2): The Science, Technology and Innovation Ministry (MOSTI) and MIMOS Bhd, with the assistance of the Health Ministry, have begun a vaccine tracing project utilising blockchain technology at the...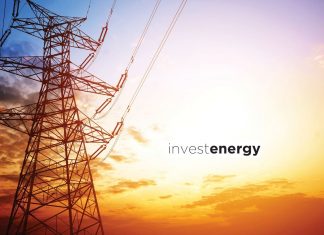 KUALA LUMPUR: Invest Energy Sdn Bhd, a company in the renewal and clean energy sector, plans to invest RM2.2 billion over the next five to seven years in increasing its presence and investments...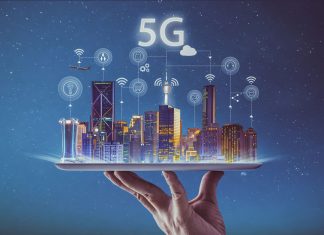 Kehadiran teknologi jaringan tanpa wayar Generasi Kelima (5G) berpotensi besar mewujudkan industri baharu membawa manfaat besar kepada ekonomi negara. Dijangkakan, ia akan mula dinikmati di negara ini secara berperingkat menjelang hujung tahun...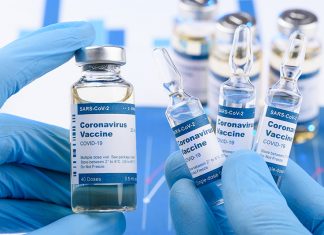 As COVID-19 gained steam worldwide last spring, little was known about the disease and the havoc it would wreak on the world. A year later, vaccines offer hope in the global fight...
U.S. biodiesel production reached 159 million gallons in December 2020, up from 151 million gallons the previous month and up from 133 million gallons in December 2019, according to data released by...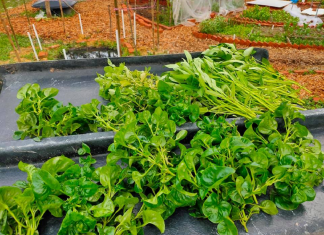 KUALA LUMPUR, Feb 26 ― Businesswoman Samantha Lai's family has been composting kitchen waste since she was young. Late last year, the 32-year-old expanded her composting activities when her...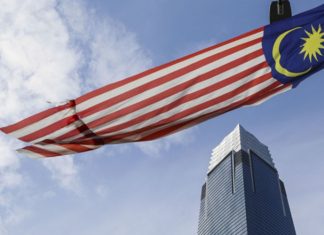 KUALA LUMPUR: Program Imunisasi COVID-19 Kebangsaan dapat membantu memulihkan keyakinan perniagaan, seterusnya memacu pertumbuhan ekonomi negara, kata Menteri di Jabatan Perdana Menteri (Ekonomi), Datuk Seri Mustapa Mohamed. Beliau berkata,...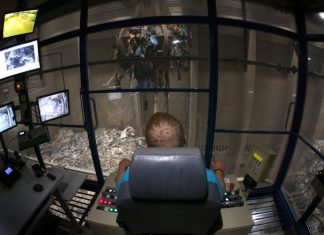 The global demand for waste-to-energy (WtE) market is expected to witness high surge in demand as governments across the globe invest in developing sustainable solutions for generating energy from waste.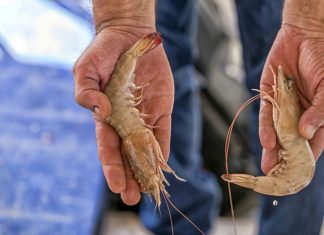 The increasingly sophisticated administration of probiotics is having a major impact on the sustainability of shrimp aquaculture, and there are further advances expected, through the use of synbiotics, biofloc and semi-floc systems.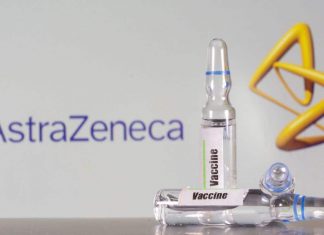 The first batch delivery of AstraZeneca Covid-19 vaccine to Malaysia is expected to arrive in the second quarter of this year, the pharmaceutical company said.
KUALA LUMPUR, 2 Mac -- Projek berintensifkan modal yang melibatkan teknologi canggih dan tenaga kerja mahir menguasai landskap pembuatan pada tahun lepas, kata Lembaga Pembangunan Pelaburan Malaysia (MIDA).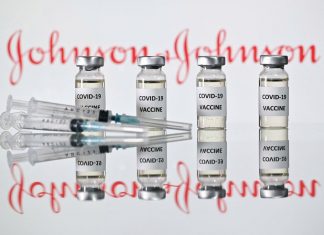 Americans will start receiving Johnson & Johnson's COVID-19 vaccine within the next 24 to 48 hours, J&J CEO Alex Gorsky told NBC's Today this morning. FDA issued an EUA for J&J's Ad26.COV2-S vaccine...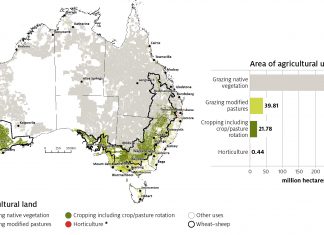 The Australian Government released its Snapshot of Australian Agriculture report, outlining the current state of Australian agriculture. It covers eight key aspects of Australian agriculture, but we'll share a shortened version here.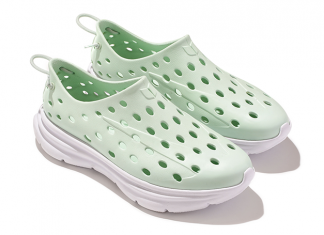 Kane Footwear, a new name in active recovery footwear, has launched a new, bio-based molded, EVA foam slip-on, which the company is marketing under the brand name Revive. Constructed from Kane's sugarcane-derived...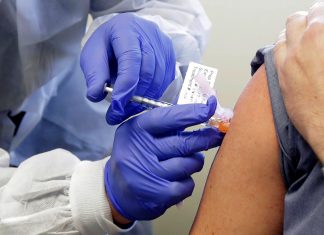 COVID-19 | Side effects such as pain and swelling at the shot spot, fatigue, headache, fever and chills are common for Moderna and Pfizer-BioNtech Covid-19 vaccine receivers, Xinhua news agency citing CNBC said in a recent...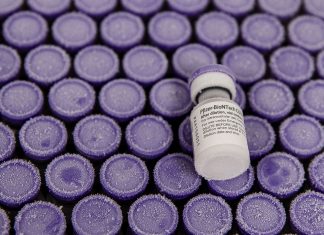 KUALA LUMPUR, Feb 23: A senior consultant paediatrician believed that the Pfizer-BioNTech vaccine would reduce the risk of persons with disabilities (PwD) getting infected with COVID-19. Head Clinical Research...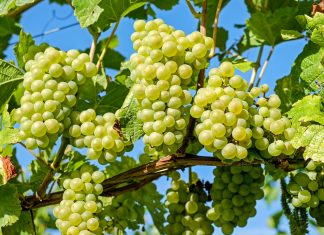 KUALA LUMPUR: Pertanian memainkan peranan penting dalam ekonomi dan bertanggungjawab dalam pengeluaran makanan serta keperluan asas kita. Semestinya, sektor pertanian amat dekat di hati rakyat Malaysia. Pada 2019, sektor...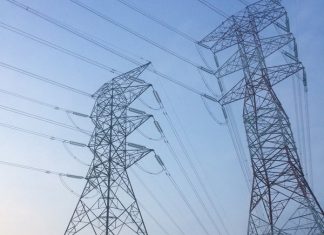 THE past year is one that few of us will forget. While the impacts of the Covid-19 pandemic have played out unevenly across Asia and the Pacific, the region has been spared...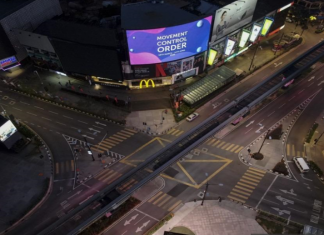 THE Government's decision to implement the movement control order (MCO) for the second time – albeit in a more relaxed and flexible setting, especially for the economic sector – has not been...
Each year The Economist Intelligence Unit publishes an annual report giving its outlook for six global industries, one of which is the healthcare and pharmaceuticals sector. While 2020 made it clear that...
Artificial intelligence is a comprehensive branch of computer science where machines are trained to perform tasks that usually require human intelligence. The machines know nothing from the start, but they can be...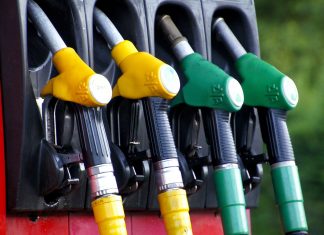 Long-chain alkanes, key chemical components of fossil fuels such as gasoline, contribute to urban air pollution even if they are not combusted, reports a study published in Communications Chemistry. In...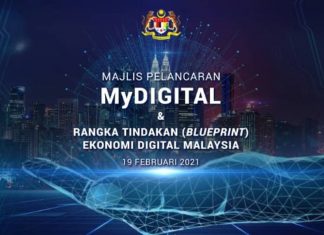 With digital transformation being an important catalyst for Malaysia's inclusive economic recovery, MyDIGITAL and the Malaysia Digital Economy Blueprint announced today by Prime Minister Tan Sri Muhyiddin Yassin, is an important milestone...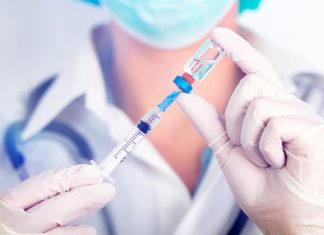 BRUSSELS: The European Commission is preparing a digital vaccine certificate which is expected to be globally recognised by the World Health Organisation (WHO), reported Anadolu Agency, quoting an EU official on Tuesday.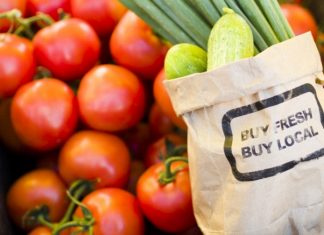 We propose that in the interest of reducing the cost of living of consumers in the long run, efforts to enhance the production of local food whether at the household level, at...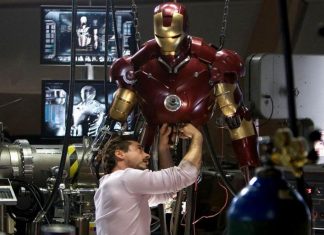 What do Bill Gates and Robert Downey, Jr. have in common? Apparently, they both are looking for ways to alleviate climate change by getting involved in the bioeconomy. Bill Gates is talking...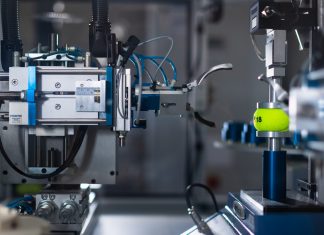 The Malaysian Investment Development Authority (MIDA) has signed a Memorandum of Understanding (MOU) with the Technical Centre for Mechanical Industry (CETIM) to encourage cooperation in niche engineering and manufacturing technology.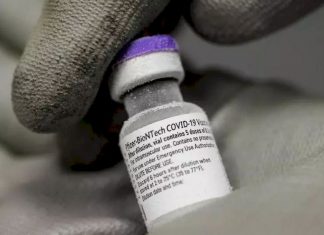 KUALA LUMPUR, Feb 22 — Malaysians are not being used as "guinea pigs" as the Covid-19 vaccines have been administered to 30 million people globally and proven safe, said National Cancer Society...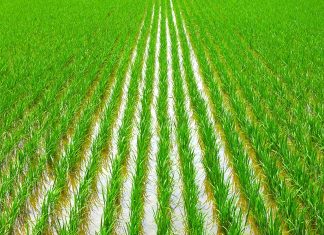 KOTA BELUD: The Ministry of Agriculture and Food Industry (MAFI) will continue to strengthen the concept of large-scale cultivation to boost rice production, thus realising the country's 75 to 80 per cent...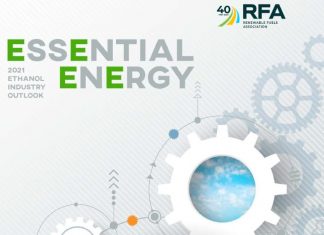 The hot-off-the-press Renewable Fuels Association's 2021 Ethanol Industry Outlook focuses on ethanol as an 'essential energy' to address the challenges of climate change, food and energy security, and rural prosperity. Now in its...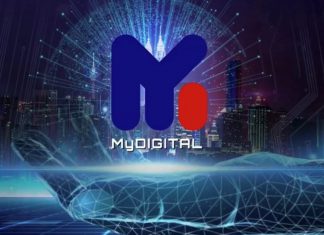 KUALA LUMPUR: Rangka Tindakan (Blueprint) Ekonomi Digital Malaysia (MyDIGITAL) dijangka menempatkan Malaysia pada kedudukan baik dalam kalangan negara serantau dan global, demikian menurut Persatuan Teknologi Kebangsaan Malaysia (Pikom). Pengerusinya,...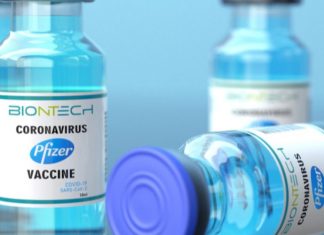 FRANKFURT (Reuters) - Pfizer Inc and BioNTech SE have asked the U.S. health regulator to relax requirements for their COVID-19 vaccine to be stored at ultra-low temperatures, potentially allowing it to be...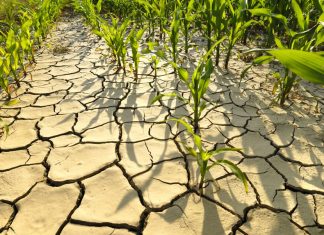 Major reform of global food systems is urgently needed to address natural habitat loss, according to a new report. Produced by the UK think-tank Chatham House and backed by...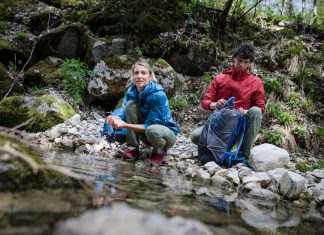 Today, synthetic fibers – whether elastane, polyester, or polyacrylic - are ubiquitous in clothing. Underwear, sweaters, T-shirts – all are made with synthetic fabrics. Synthetics also play an important role in the...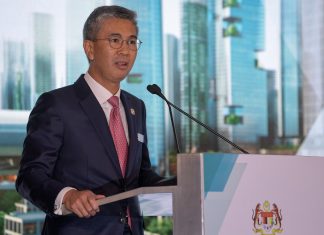 KUALA LUMPUR, Feb 24 — Malaysia's economic recovery plan is on the right track with the National Covid-19 Immunisation Programme that begins today, said Finance Minister Datuk Seri Tengku Zafrul Abdul Aziz.
Sanofi and GlaxoSmithKline (GSK) are set to begin a new Phase II study of their COVID-19, after a delay to the programme was announced in December 2020. The delay to the...
One solution to agriculture's many challenges—climate change-induced drought, less arable land, and decreased water quality, to name a few—is to develop smarter fertilizers. Such fertilizers would aim not only to nourish the...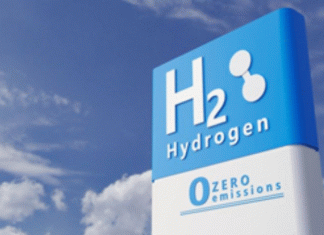 To combat climate change, shifting from fossil fuels to clean and sustainable energy sources is imperative. A popular candidate in this regard is hydrogen, an eco-friendly fuel that produces only water when...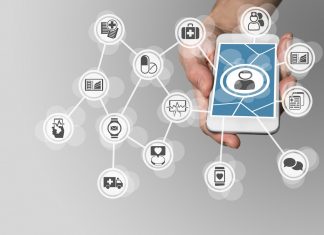 KUALA LUMPUR, Feb 16 -- The Digital Economy Council under the Economic Planning Unit (EPU) was formed to coordinate policies related to digital economy which involve various ministries and agencies, said Datuk Seri Mustapa Mohamed.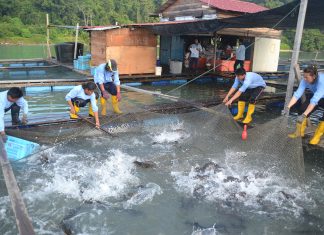 KOTA BHARU, Feb 14 -- The Ministry of Agriculture and Food Industries (MAFI) is targeting an output of 958,000 tonnes worth RM9.08 billion in the aquaculture sector by 2030. Its...
KUALA LUMPUR, Feb 17 — Malaysia could capitalise on its Covid-19 vaccination efforts by becoming a regional hub for halal vaccines catering to Muslim countries, said Science, Technology and Innovation Minister Khairy...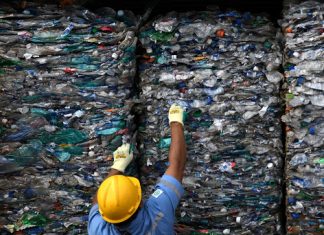 KUALA LUMPUR, Feb 17 -- The Department of Environment (DOE) has returned 254 containers of plastic wastes, weighing 5,512 metric tonnes to their respective countries of origin between January and December last year.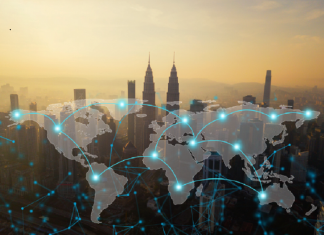 AS digital technologies have notably begun to play an even more critical role in the economy, it is increasingly clear that there is a real need to prepare talents – newly graduated...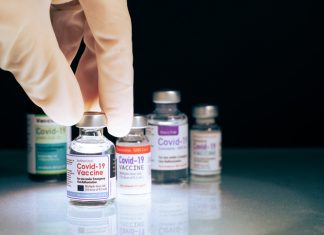 BRUSSELS: Kesatuan Eropah (EU) bakal melancarkan program untuk mengkaji varian COVID-19 dan menghasilkan vaksin 'generasi kedua' bagi melawan varian baharu yang bakal muncul. Ketua EU, Ursula von der Leyen...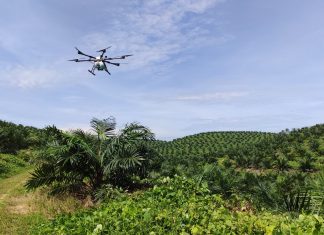 Malaysian oil palm estates commonly suffer from rhinoceros beetle attacks, which is estimated to cause an annual yield loss of up to 25 percent in the palm oil sector, an industry valued...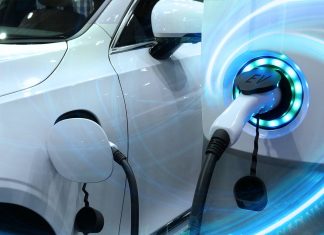 THERE are three main reasons for economic growth to stagnate in Malaysia — market saturation of household and automotive products; increasing cost of low-skilled labour and shortage of a high-skilled labour force;...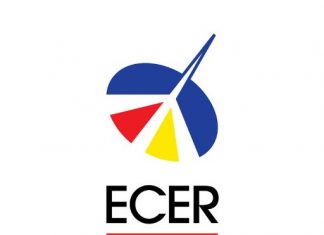 KUALA TERENGGANU, Feb 16 -- The East Coast Economic Region Development Council (ECERDC) has outlined three main focus to spur economic recovery in Terengganu to help the people cope with the challenges posed by the...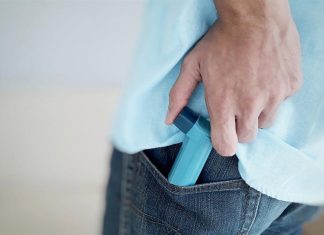 New data has found that the overuse of short-acting beta2-agonist (SABA) relievers for asthma in the UK is responsible for 250,000 tones of greenhouse gas emissions – or CO2 – annually.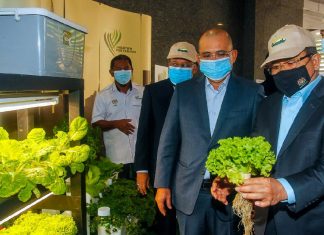 PUTRAJAYA: Kerajaan memperuntukkan RM30 juta di bawah Pakej Jana Semula Ekonomi Negara (PENJANA) bagi projek Program Kebun Komuniti atau Kebuniti. Menteri Pertanian dan Industri Makanan, Datuk Seri Dr Ronald...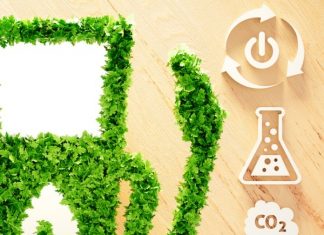 The U.S. Energy Information Administration released its Annual Energy Outlook 2021 (AEO2021) on Feb. 3, predicting that the consumption of biofuels as a share of the domestic fuel mix will gradually increase...
KUALA LUMPUR: Malaysia dan Singapura berada di kedudukan untuk meraih manfaat pertumbuhan global pada 2022, menurut Moody's Analytics. Firma itu menjelaskan, kedua-dua negara mengambil langkah berhati-hati bagi pembukaan sempadan...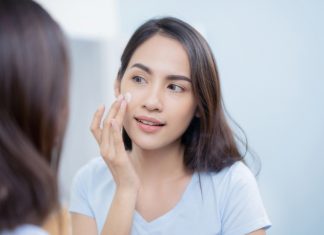 NEW YORK, Feb 16 ― The year 2021 is ushering in a return to basics even in the world of cosmetics. It is no longer just a question of giving up makeup...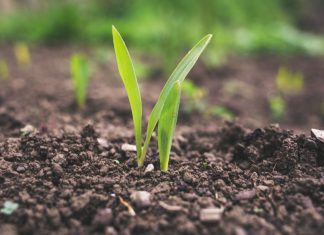 KUALA LUMPUR, Feb 17 — The application of blockchain technology in agriculture can help reduce the cost of transaction for farmers and enables fair trade, Agrichain Technologies Pvt Ltd said.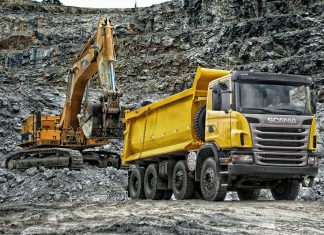 PUTRAJAYA, Feb 16 -- The National Mineral Council (MMN) has agreed with the proposal to make the National Mineral Industry Transformation Plan 2020-2030 (TIM 2021-2030) as a new agenda for the development of the mineral...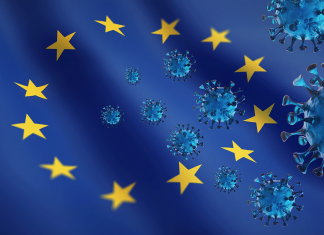 KUALA LUMPUR: Like everyone else, tackling the Covid-19 pandemic via vaccine cooperation is top on the agenda of the European Union (EU). However, the EU is also mindful of...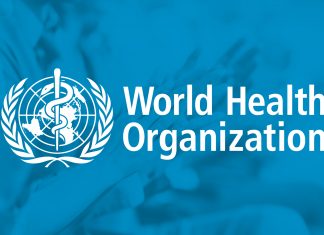 The World Health Organization is working to establish a clinical description for the lingering symptoms, known as long-COVID, some people experience months after being cleared of their initial COVID-19 illness, CNBC reported Feb. 13.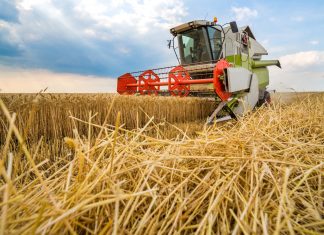 Past studies have highlighted how genetically modified (GM) crops contributed to the alleviation of the effects of climate change. But a new calculation reveals that GM crops may be contributing more than previously documented.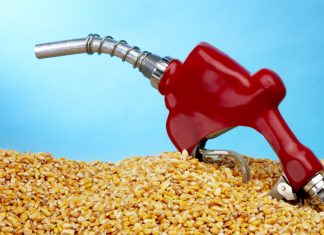 A new US study released has further emphasised the need and benefits of corn ethanol in the nation's fuel supply.Scientists from Harvard University, Tufts University and Environmental Health & Engineering showed in...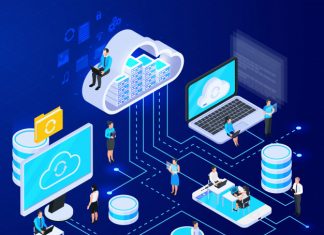 Many organisations are in the process of discovering the most productive way to store, unify and, mobilise data effectively. Snowflake estimates that there are still hundreds of millions of data sets isolated...
NEW YORK, Feb 18 -- United Nations Secretary-General Antonio Guterres on Wednesday proposed that the Group of 20 (G20) set up an emergency task force to prepare a "Global Vaccination Plan" against COVID-19,...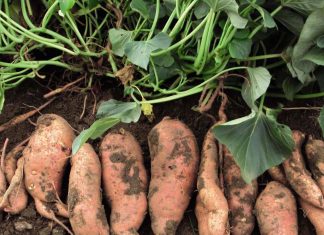 BACHOK, Feb 12 -- About 10,000 farmers along the coast of Bachok are able to generate an overall income of over RM32 million a year by growing watermelons, pumpkins and sweet potatoes.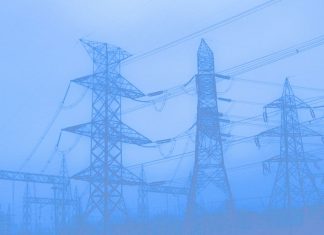 When discussing WtE for residual waste treatment, the notion of "lock-in" effect often comes up, suggesting that once a WtE plant is built, the surrounding regions will be inclined to recycle less...
THE MALAYSIAN Investment Development Authority (MIDA) responds to a report by the Singapore Straits Times. The following is MIDA's full statement: The recent report by The Straits Times of...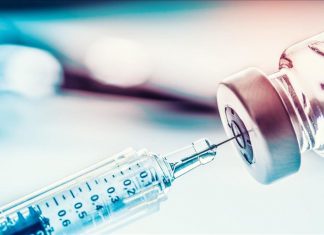 KUALA LUMPUR, Feb 8 -- Still sceptical about the effectiveness of the COVID-19 vaccine and its ability to help save millions of lives every year? Are you aware that the...
ROME, Feb 4 — Global food prices rose for an eighth consecutive month in January to their highest since July 2014, the United Nations food agency said today, as economies continue to...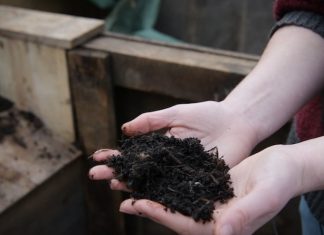 PARIS, Feb 8 — The diapers of our beloved babies and toddlers represent a considerable annual mass of waste. Energy Observer Solutions met up with Les Alchimistes, a company in the Paris...
Antibiotic Research UK (ANTRUK) has urged the UK government to provide clarity on whether people receiving antibiotics can also receive a COVID-19 vaccination. The charity, which provides support to...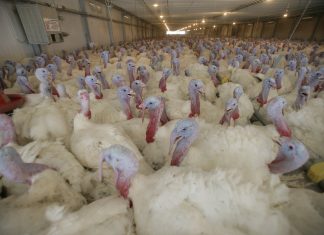 After growth temporarily slowed down in 2019, Russian turkey producers showed a record 20% production increase in 2020, research showed. The research, conducted by Russian consulting agency Agrifood Strategies,...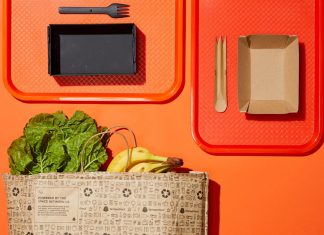 As part of its Environmentally Conscious Design (ECD) philosophy, gategroup company deSter has entered a strategic partnership with PulPac, a Swedish Research & Development and Intellectual Property company. Together...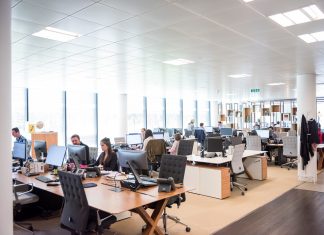 Before the pandemic, the conventional wisdom was that attractive offices were critical to productivity, culture, and attracting and retaining talent. Companies competed for prime office space, and concepts as densification, open-office designs,...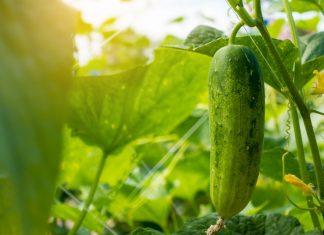 KUANTAN, Feb 10 (Bernama) -- Muhammad Rusydan Fikri Mohd Roslan's advertising and graphics studio was not spared the impact of the COVID-19 pandemic. The business he started after graduating...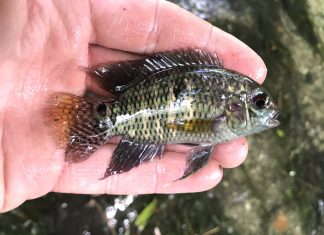 Heterosis is based on what we call dominance genetic effects, and these effects result from interactions between the pairs of alleles at all of the genes that influence a characteristic of interest....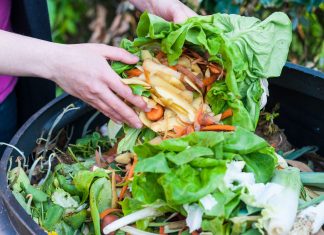 SEOUL, Feb 9 ― From taxing the creators of waste, to repurposing leftovers from hotel restaurants and authorising the sale of expired foods, here's a look at some countries' initiatives to help...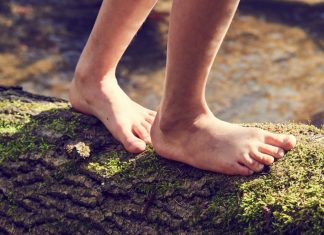 NEW YORK, Feb 6 — While looking after our personal well-being has never seemed more important, given the global health crisis, one little-known wellness practice merits more attention: 'green care.'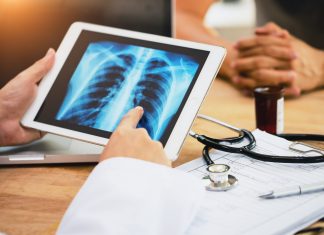 In a subset of patients diagnosed with non-small cell lung cancer (NSCLC), immunotherapy paradoxically exacerbates tumor growth and significantly shortens survival. Currently there are no clinically validated biomarkers that can identify patients...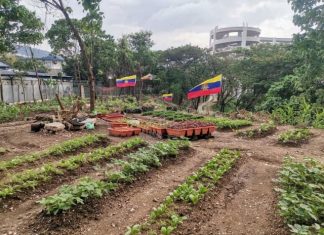 KUALA LUMPUR, Feb 5 — Kuala Lumpur City Hall (DBKL) along with residents from several People's Housing Project (PPR) in Kuala Lumpur have turned a deserted reserve land into a vegetable garden.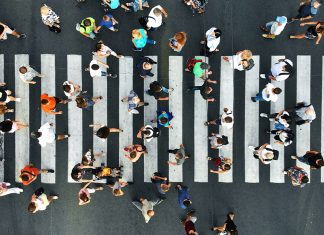 2020 is the year that changed everything; from the way we live, to the way we work and play. As we grapple with the human and economic impact of Covid-19, this is...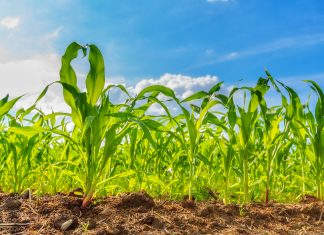 KINABATANGAN: Two recently published scientific papers have highlighted the importance of maintaining small and degraded forests to support the conservation of biodiversity. Danau Girang Field Centre's (DGFC) Kinabatangan Small...
Advances in the fields of biomaterials and nanotechnology could lead to big breakthroughs in the fight against dangerous viruses like the novel coronavirus that causes COVID-19. In APL Bioengineering, researchers...
Malaysia will delay the nationwide rollout of its B20 palm oil biodiesel mandate to early next year.The reason behind the move was prioritise an economy that has been battered by the COVID-19...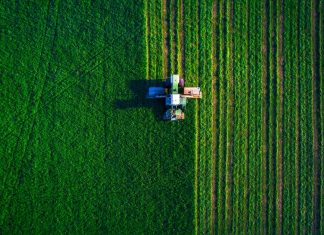 Corporate capture — the exercise of inappropriate influence — is a dangerous thing, but when Big Tech gets involved, it becomes lethal on a global scale. Nowhere is this...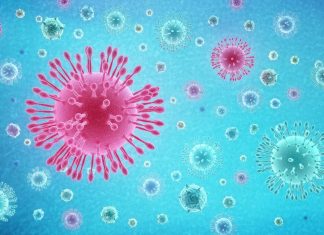 KUALA LUMPUR: LKL International Bhd, menerusi anak syarikat milik penuhnya, LKL Advance Metaltech Sdn Bhd memeterai memorandum persefahaman (MoU) dengan iWOW Technology Pte Ltd dari Singapura bagi meneroka potensi kerjasama untuk membangun...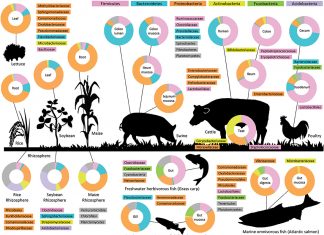 At the Animal Microbiome and Nutritional Health Congress held in Chicago in March 2020, Niel Baxter, a research scientist with Elanco Animal Health, shared the importance of finding products to change the...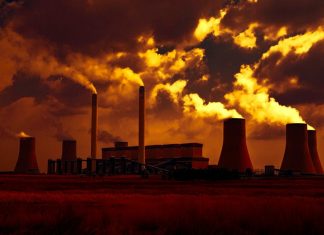 IN NINE short years, the world will have to take stock of how far we have come in taking urgent action to combat the impact from climate change, as well as to...
KUALA LUMPUR: Malaysian Bioeconomy Development Corporation (Bioeconomy Corporation) melantik Datuk Iskandar Dzulkarnain Abdul Khalid sebagai Pengarah dan Pengerusi berkuatkuasa 25 Januari 2021. Iskandar Dzulkarnain yang dilantik oleh Perdana Menteri,...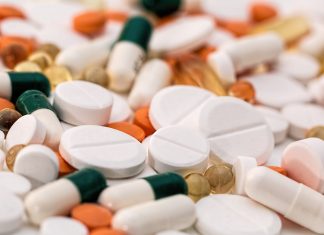 In a new perspective piece published in the Feb. 5 issue of Science, pharmacologist Namandje Bumpus, Ph.D.—who recently became the first African American woman to head a Johns Hopkins University School of Medicine...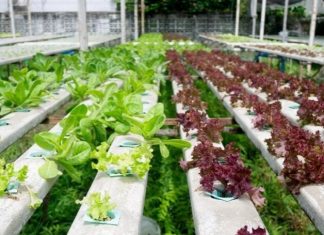 NUS researchers have reconstructed nearly a thousand microbial genomes from green leafy vegetables commonly consumed in Singapore to improve the quality of urban farmed crops. This study is a first step towards...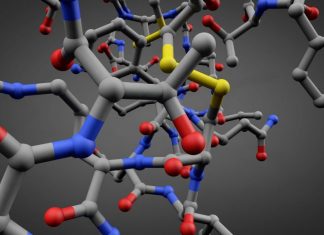 Plastics are among the most successful materials of modern times. However, they also create a huge waste problem. Scientists from the University of Groningen (The Netherlands) and the East China University of...
PUTRAJAYA: Portal Rangkaian Makmal Nanoteknologi Kebangsaan (RMNK) yang dilancarkan hari ini, dapat dimanfaatkan penyelidik dan pihak industri bagi mendapatkan bantuan konsultasi serta nasihat teknikal dan penggunaan peralatan bagi menjalankan kajian berasaskan nanoteknologi.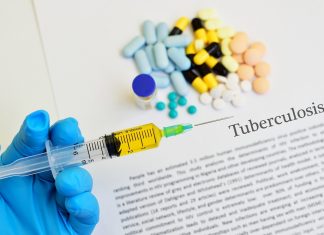 GENEVA, Feb 4 ― A new tuberculosis treatment that slashes costs and the pill burden for patients will be rolled out in five high-incidence countries this year, international medical research body the...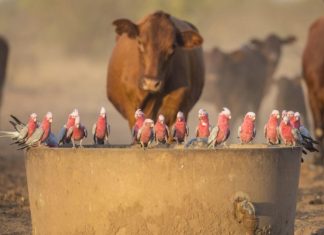 Without exception 2020 has thrown unique challenges at Australian agriculture. Admirably, and equally without exception, our farming communities have proven to be remarkably resilient. Faced with catastrophic bushfires at...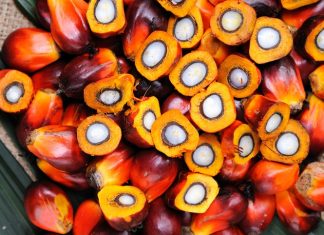 In 2019, the palm oil industry contributed 4.67 per cent to the country's gross domestic products (GDP) and 37.9 per cent to the agricultural GDP. Total exports of oil palm products were...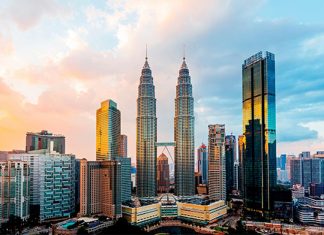 IN real estate, buying the cheapest house on the block is a strategy that may pay off nicely. For the same budget, you're in a tonier neighbourhood, and your home value is...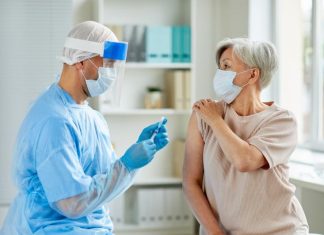 KUALA LUMPUR, Feb 2 -- The European Union (EU) and Belgium have given assurances to fulfil their vaccine supply agreements with Malaysia, said Science, Technology and Innovation Minister Khairy Jamaluddin Abu Bakar.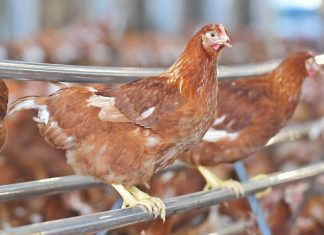 Wang Somboon Farm, a cage-free production operated by CP Foods, is ready to apply Thailand's first ever cage-free farming practice standard from Department of Livestock Development, delivering consumers safe food and address an...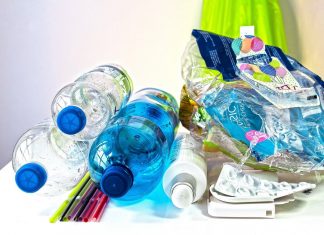 Last week, the U.S. Department of Energy released the Plastics Innovation Challenge Draft Roadmap and a Request for Information seeking stakeholder input on the Draft Roadmap. Originally announced in...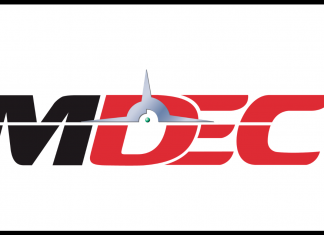 KUALA LUMPUR, Feb 2 -- Malaysia can leverage much of the cumulative intellectual property it has developed in Islamic finance, oil and gas services, tourism and industrial agriculture to support innovative new...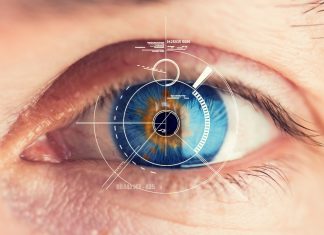 Blindness due to age-related dry macular degeneration (AMD) robs over 200 million people worldwide of being able to do the simplest tasks they used to take for granted, such as driving or...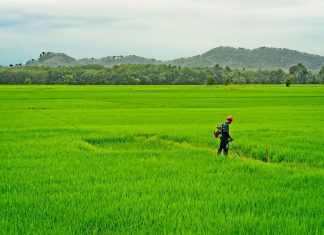 SHAH ALAM - Lembaga Kemajuan Pertanian Muda (MADA) optimis untuk terus menjadi penyumbang utama kepada pengeluaran padi negara melalui pelbagai program yang telah, sedang dan akan dilaksanakan. Pengerusinya, Ahmad...
A new study released today finds biofuels continue to have a significant positive impact on Iowa's economy, but recent market challenges reduced the job and household income impacts of ethanol and biodiesel...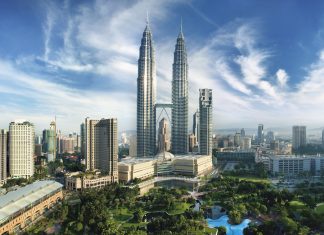 According to the Ministry of Finance, Malaysia's bond market has recorded an accumulated net foreign inflows of RM18.3 billion in 2020. Although Bank Negara Malaysia (BNM) had cut the...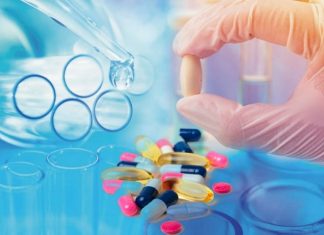 Cross-continental drug development and commercialization deals are good for business, and imperative for patients to receive access to the most valuable scientific breakthroughs. This month has already brought a number of these...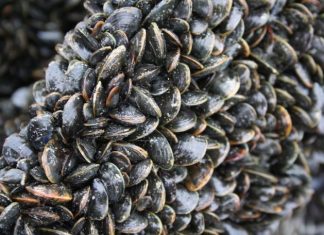 The Scottish mussel aquaculture industry currently produces around 8,000 tonnes a year using wild larvae and is therefore reliant on a successful spawning year. This method is also a limiting factor in...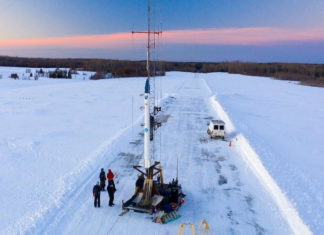 Space startup company bluShift successfully launched its first rocket powered by biofuels on Sunday.The fuel, which are intended to be used to propel small satellites into space, was employed in a single-stage...
KUALA LUMPUR, Feb 2 -- The essential and critical sectors are still contributing significantly to the national Gross Domestic Product (GDP) even during the current Movement Control Order (MCO 2.0) period, according...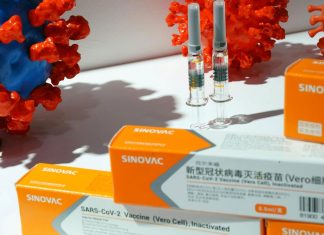 SHAH ALAM, Feb 2 -- Pharmaniaga Bhd (Pharmaniaga) assures the COVID-19 vaccine, CoronaVac produced by Chinese pharmaceutical company, Sinovac Life Sciences Co Ltd (Sinovac), is safe, effective and halal. Pharmaniaga Research and...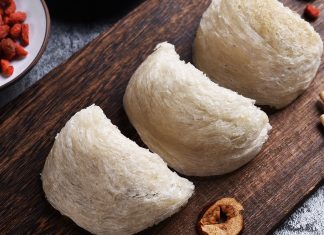 KOTA KINABALU: The state government is looking to set up Sabah Swiftlet Board to regulate the industry. Deputy Chief Minister Datuk Seri Dr Jeffrey Kitingan, who is in charge...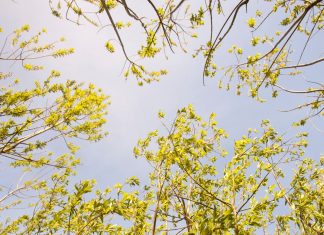 Secretary of agriculture nominee Tom Vilsack stressed the important role biofuels and bioenergy will play in meeting the Biden administration's climate goals during a Feb. 2 hearing before the Senate Committee on...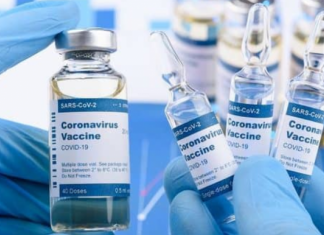 KUALA LUMPUR, Jan 25 -- Bioalpha International Sdn Bhd (BISB) has signed an agreement to procure Sinovac Biotech-developed COVID-19 vaccine from a unit of Chinese state-owned Sinopharm Group Co Ltd, and is planning to distribute it in Malaysia by mid-April...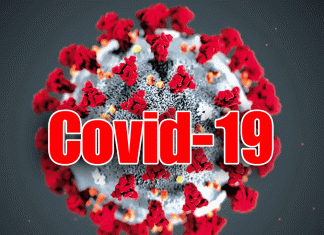 KUALA LUMPUR, Jan 25 -- The Health Ministry (MOH) is targetting the COVID-19 vaccination programme in the country to be completed by the end of this year or early next year.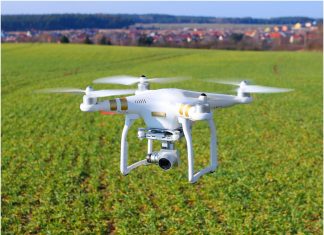 KUALA LUMPUR, Jan 25 -- The agriculture and plantation sector is expected to see a huge increase in adoption of drone technology this year due to the increase in demand and technology...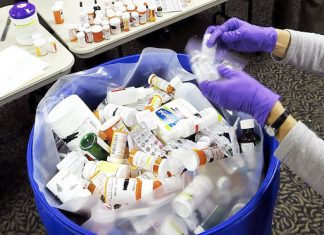 KUALA LUMPUR (Bernama) – The improper disposal of excess or unused medicines can over the long-term lead to environmental degradation, including the contamination of valuable water resources that can cause harm to aquatic...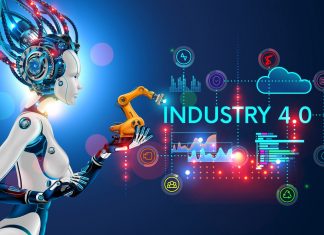 Zaman berubah selari kehendak peredaran masa dan manusia, terutama era Revolusi Industri 4.0 (IR 4.0). Pelbagai jenis pekerjaan baharu diwujudkan untuk membantu manusia selari perubahan pantas. Mereka yang tidak...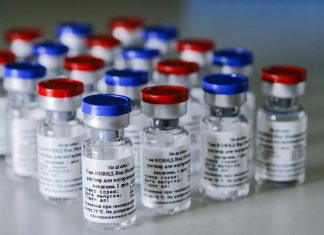 KUALA LUMPUR: Duopharma Biotech Bhd has confirmed it will procure and supply to the Health Ministry the Covid-19 vaccine known as Sputnik V developed by the Gamaleya National Research Institute of Epidemiology...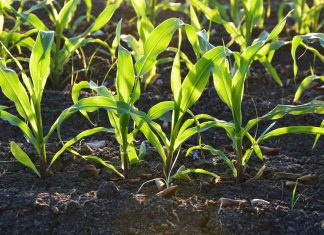 There are an estimated 40,000 to 50,000 species of micro-organism per gram of soil. Addition of certain microbes can tailor soil characteristics: removing contaminants, improving fertility and even making barren land available...
SURGING Covid-19 cases worldwide has recorded up to 2 million fatalities to date (that is about 10 per cent of the total death during WW1), witnessed an overwhelming demand for medical attention...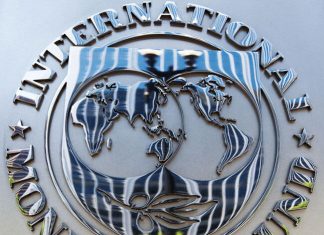 WASHINGTON: The global economy is expected to see a strong rebound this year, but the coronavirus crisis is causing severe damage, slashings tens of trillions of dollars off GDP, the IMF said...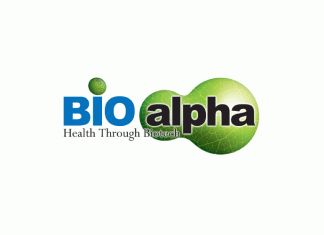 BIOALPHA Holdings Bhd is not competing head-on with the Government's free-of-charge vaccination programme. Instead, it has found a niche market to capitalise upon. The integrated health supplement company has...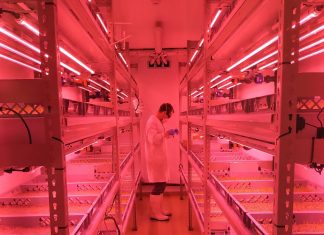 Growing food in our increasingly variable climate is a challenge. Growing crops in a controlled environment provides an alternative approach to conventional farming which is free from the pressures...
KUALA LUMPUR, Jan 25 -- Being one of the largest vegetable oil producers and contributing some 31 per cent of the 235.4 million tonnes of world oils and fats production globally, Malaysia's palm oil...
KUALA LUMPUR, Jan 26 -- The Malaysia Productivity Corporation (MPC) has urged industries to embark on circular economy (CE) practices as an integrated development concept for long-term economic growth, environmental protection and...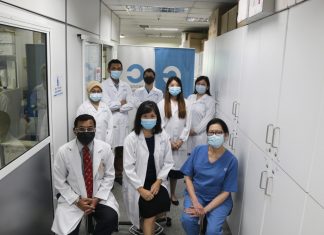 KUALA LUMPUR, Jan 26 – A group of Malaysian scientists from Subang Jaya Medical Centre, Cancer Research Malaysia in collaboration with the University of Cambridge in the UK have built the largest...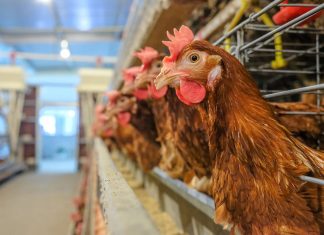 Moves to improve the breeding of laying hens by using innovative tracking and data analysis strategies have won backing from a major genetics company. Hendrix Genetics Layers is to...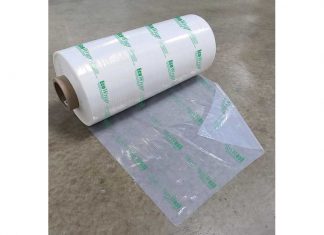 Corrosion control and packaging expert Cortec today announced the launch of Eco Wrap, the world's first compostable industrial strength machine grade stretch film. The latest formula uses a certified...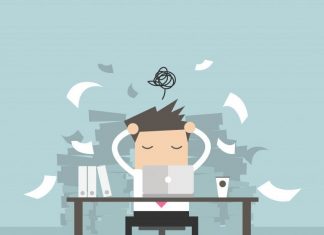 As a society, we witnessed workers grapple with the strains of the COVID-19 pandemic, experienced the mental stresses of social isolation, and struggled to achieve work-life balance whilst working remotely – all...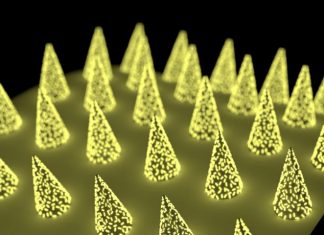 Engineers at the McKelvey School of Engineering at Washington University in St. Louis say they have developed a microneedle patch that can be applied to the skin, capture a biomarker of interest,...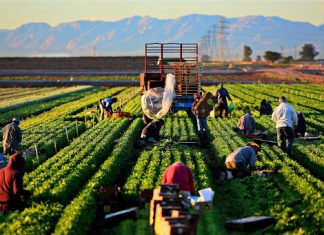 HANOI, Jan 25 -- The mammoth trade deal Regional Comprehensive Economic Partnership (RCEP) is expected to unlock more export markets for Vietnamese agricultural products, according to insiders, Vietnam news agency (VNA) reported.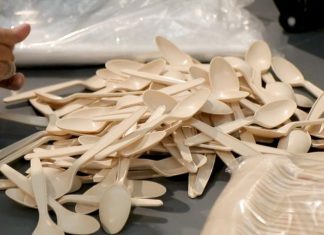 Last year, Americans consumed over 6 billion avocados, leaving behind tons of inedible pits that turn into food waste. The Mexican company Biofase converts around 130 tons of avocado seeds a month into...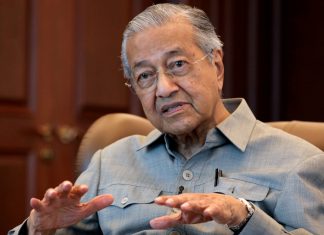 KUALA LUMPUR, Jan. 26 -- Education that emphasises on good values is essential to create a future generation of leaders who are able to lead a country with good governance.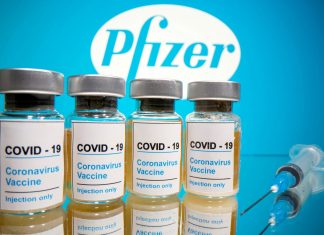 BASED on latest reports and after consulting experts, we believe the full story on the mRNA vaccines' safety aspects is not out, especially the ultra-sensitive and unstable mRNA vaccine developed by Pfizer,...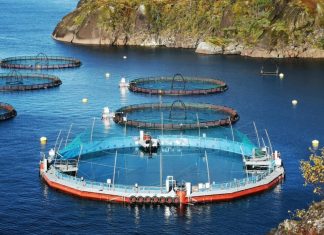 Despite the feeling of déjà vu as we endure another period of lockdown in Scotland, 2021 is already shaping up to be quite different. While the roll-out of the Covid-19 vaccine gives...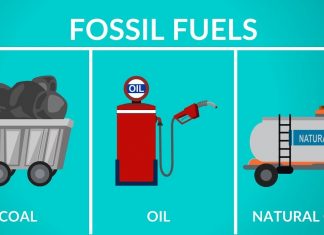 Fossil fuel is a common word used to refer to buried flammable geologic deposits of organic substances. They are created by decomposed plants and animals which were altered to natural gas, heavy oils...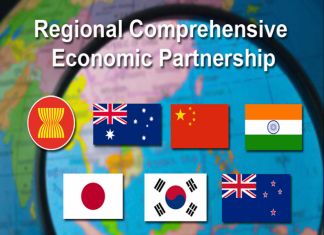 Trade agreements can be exciting. They facilitate opportunities, and more so if the trade agreement involves a wide region for free trade. The RCEP is one that is sizzling right now on...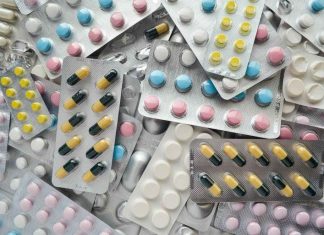 KUALA LUMPUR (Bernama) – More than 50 metric tonnes of pharmaceutical products are collected by hazardous waste management expert Kualiti Alam Sdn Bhd every month for disposal. These products include medicines,...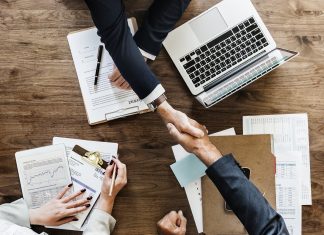 KUALA LUMPUR, Jan 19 -- Calysseo has appointed the consortium of Black & Veatch and Shanghai LBT Engineering & Technology Co Ltd to execute the full Engineering, Procurement and Construction (EPC) scope for...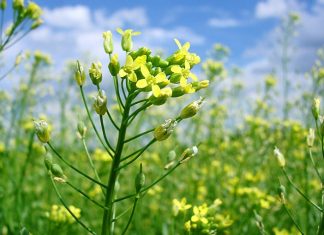 PHA are natural polymers, prevalent in nature and fully biodegradable in the environment. Currently produced by fermentation of engineered microbes, PHA polymers also have applications in water treatment where they act as...
2020 was a watershed year for the global economy, financial markets and also life in general. With the havoc wreaked by the Covid-19 pandemic and the ensuing global lockdown, we saw the...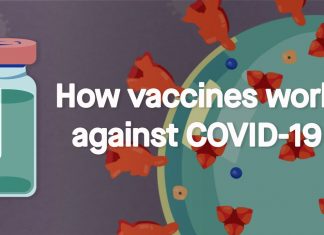 Some of the leading SARS-CoV-2 vaccine candidates are "mRNA vaccines," based on incorporating the genetic blueprint for the key spike protein on the virus surface into a formula that when injected into...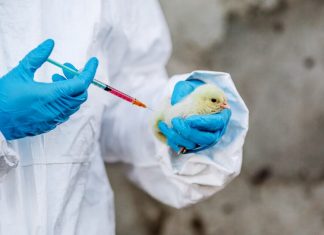 The vital role the gastrointestinal tract (GIT) plays in nutrient absorption and the immune response is probably much more complex and dynamic than most of us realize. We do know, however, that...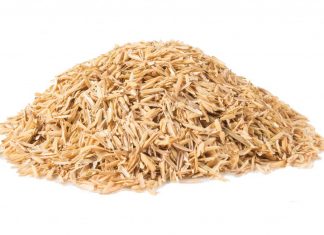 Industry players have been called to use alternative raw materials other than wood for manufacturing. Malaysian Timber Industry Board (MTIB) director-general Mohd Kheiruddin Mohd Rani said utilising alternative raw...
THE COVID-19 pandemic has reshaped consumer behaviour in Malaysia. Across myriad sectors, including healthcare, digital education, and retail services, the new normal has propelled the move to online, bringing with it a...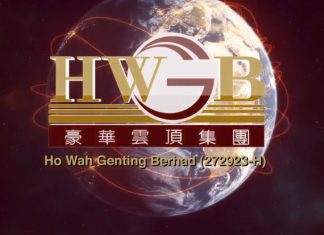 KUALA LUMPUR, Jan 20 -- Ho Wah Genting Bhd (HWGB) hasobtained a full pharmaceutical product registration approval for its wholly-owned subsidiary, Astramern Sdn Bhd's health supplement, Astramern Astra H, from the National Pharmaceutical Regulatory...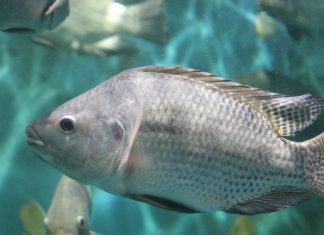 Genetic rewiring could have driven an evolutionary explosion in the shapes, sizes and adaptations of cichlid fish, in a breakthrough that could be significant for tilapia breeding programmes in aquaculture.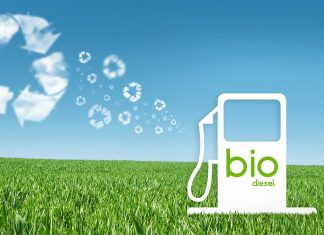 There is little doubt that Earth's climate is changing. Science points to these changes being primarily driven by increased carbon dioxide and other human-made emissions. Time is of the essence as OEMs...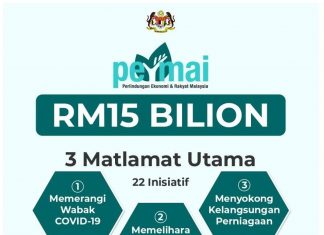 KUALA LUMPUR: Malaysia's latest RM15 billion stimulus package will provide support for small and medium enterprises (SMEs) to sustain operations while safeguarding jobs and the economy, SME Association of Malaysia president Datuk...
KU Leuven researchers have identified the biological mechanism that explains why some people experience abdominal pain when they eat certain foods. The finding paves the way for more efficient treatment of irritable...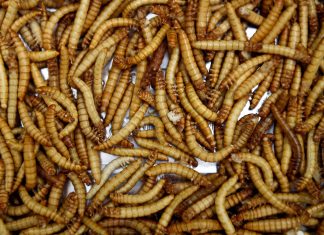 If eating insects as an alternative food protein source is on your agenda then good news is afoot as mealworms have been authorised for human consumption. Although at the...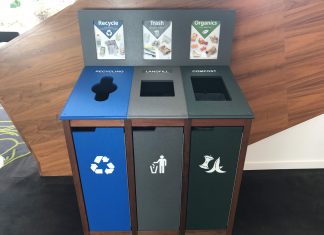 Facing rising shorelines and catastrophic wildfires, the reality of climate change has set in. Policymakers, business leaders, consumers, and businesses of all types have been pushing for a transition away from their...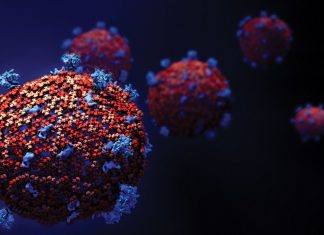 The days are long, but the years are short." This bittersweet saying, which is often shared with new parents, may apply to everyone who has been living through the COVID-19 pandemic—although what we're experiencing...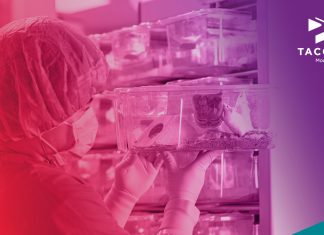 KUALA LUMPUR, Jan 19 -- Taconic Biosciences, a global leader in providing drug discovery animal model solutions, has announced an expansion of its immuno-oncology portfolio. According to a statement,...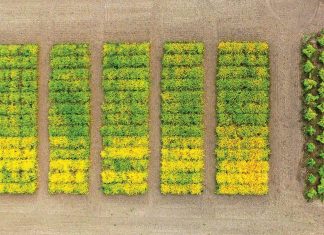 Even as agricultural biotechnology (agbiotech) becomes more refined, it becomes more powerful. For example, relatively crude techniques such as transgenics are being supplanted by genome editing. Where transgenics blasts one organism's genes...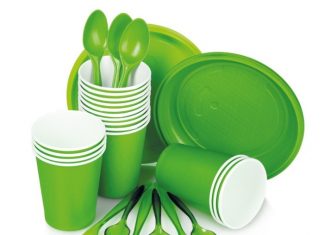 Consumers want companies to reflect their values. They're far more likely to purchase from a business with an identity, whether it manifests in charitable efforts or eco-friendly practices. As a greater number...
ONE key element often underestimated and overlooked in Malaysia's past national visions and policies is human transformation, which involves instilling key ethical values and principles. Economic, technological and social...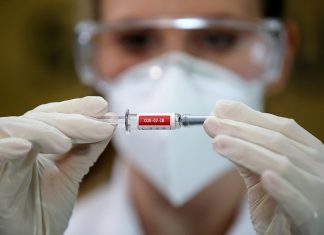 KUALA LUMPUR, Jan 13 ― Malaysia, which is negotiating supplies of a Covid-19 vaccine with China's Sinovac Biotech, will only go ahead with procurement if it satisfies the safety and efficacy standards...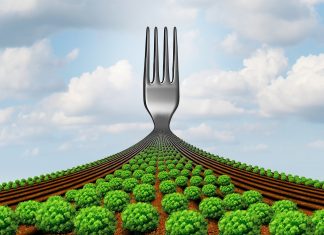 The European Union's Green Deal will affect all sectors of the EU economy, including farming and livestock feed. It is described officially as "a new growth strategy that will transform the Union into...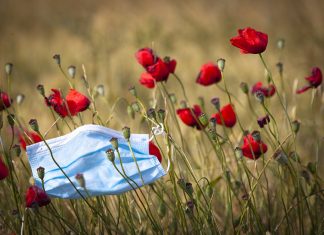 The Covid-19 pandemic is not fully contained and the death toll has soared past 1.4 million globally. The number is almost equal to the population of Trinidad and Tobago....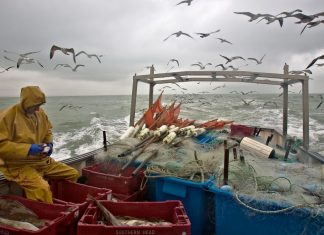 Ronald Kiandee, the Minister of Agriculture and Food Industries (MAFI) has announced MAFI's plans with its Budget 2021 allocation at the Majlis Amanat YBM 2021. The Ministry will be looking into food...
ASIANS are at higher risk for an aggressive type of breast cancer, HER2, as they are more prone to a mutated TP53 gene and have enriched tumour profiles compared to Caucasians.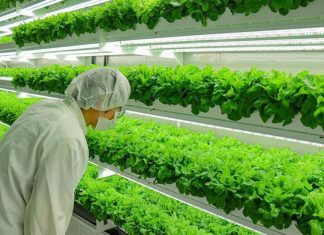 Sarya Holdings, the company which recently launched the UAE's latest hydroponic vertical farming concept, Smart Acres, has revealed global expansion plans in 2021 which include the launch of a healthy food line.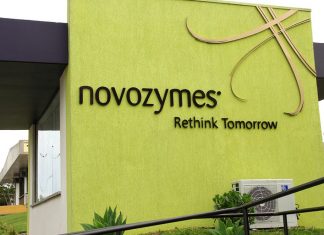 Looking for some good news? Well, look no further as hot off the press is good news from several Hot50 winners starting with plant-based omega-3 pioneers, Qualitas Health, DBA iwi, which has secured $10...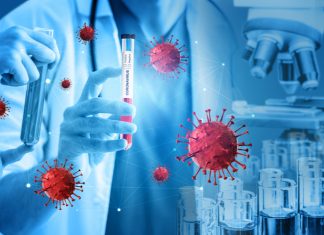 The COVID-19 pandemic will have a widespread and long-lasting effect on the biotechnology industry, according to speakers at a January 5 presentation held in advance of the Biotech Showcase virtual event taking...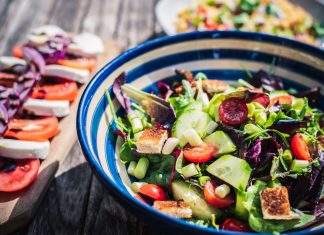 Diets rich in certain plant-based foods are linked with the presence of gut microbes that are associated with a lower risk of developing disorders such as obesity, type 2 diabetes, and cardiovascular...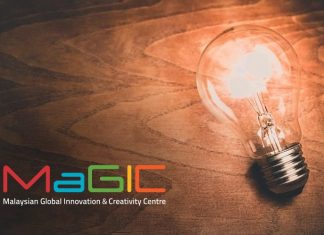 KUALA LUMPUR: The first drone and robotics hub in South East Asia is being developed in Medini Iskandar Malaysia in Johor to promote locally developed drone-powered solutions and elevate the country's visibility...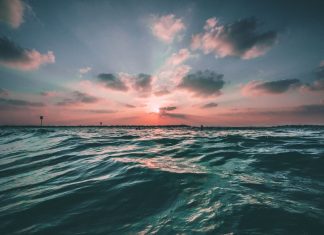 Most experts agree that halting climate change—and the global warming, extreme heat events and stronger storms that come with it—will require the removal of carbon dioxide and other greenhouse gasses from the...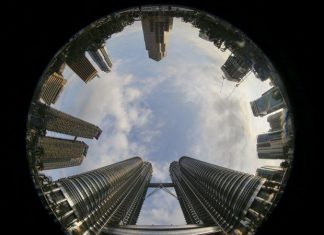 Jan 13 (Reuters) - Malaysia led Asia's emerging stock markets higher on Wednesday as investors bet new COVID-19 curbs may be less severe on the country's economic recovery, while the region's currencies regained their footing...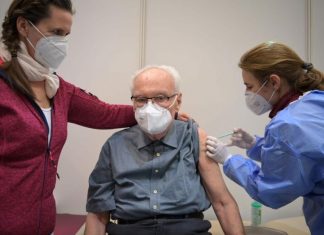 PARIS, Jan 14 — The unprecedented push to inoculate the world's population against Covid-19 has got off to a sluggish start, triggering a storm of criticism. Here's a look...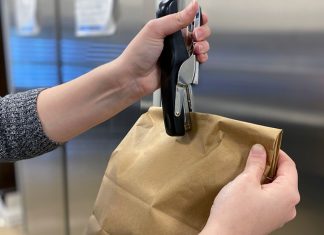 KUALA LUMPUR (Bernama) – Incidents involving the accidental swallowing of staple pins from food packaging may not be very common but when it does occur it can lead to harmful consequences as the sharp...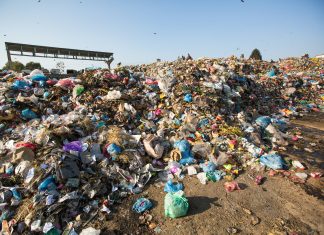 Environmental wastes constituting both organic and inorganic materials that are derived from homes and industries go directly to landfills. Now, proper managing the landfills will result in the production of methane and...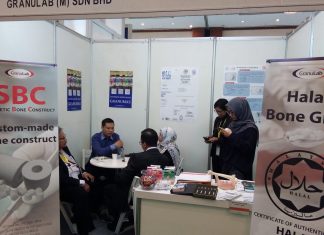 SHAH ALAM: SIRIM Tech Venture Sdn Bhd, anak syarikat SIRIM Bhd menyelesaikan perjanjian penjualan saham bagi anak syarikatnya, Granulab Sdn Bhd dengan KPower Bhd. Ia sebahagian daripada kerjasama pintar...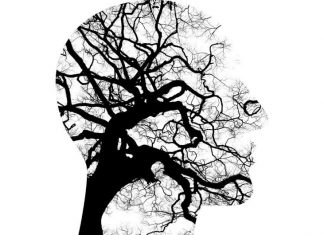 esearchers have shown that the link between physical and mental illness is closer than previously thought. Certain changes in physical health, which are detectable in childhood, are linked with the development of...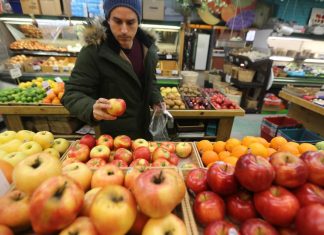 The food system arguably produces more greenhouse-gas emissions than any other sector, and yet it remains the most neglected by policymakers. Food is responsible for more than a third1 of...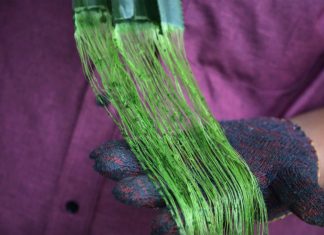 Biobased bicycle path bridges that feature bat-friendly design in the Netherlands, biobased backpacks in Sweden, footwear featuring Fido's dog hair in Germany, drones gettin' their crown on with pineapple waste in Malaysia,...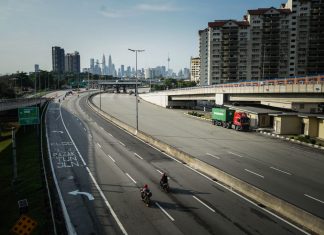 KUALA LUMPUR: 2020 was a bad year due to Covid-19, but it was not as bad as 1918 or 1929 where more lives were lost and the economic impact was far more...
Pfizer and BioNTech reported results Friday from an in vitro study indicating that the antibodies from people who have received their COVID-19 vaccine BNT162b2 are able to effectively neutralise SARS-CoV-2 with a key...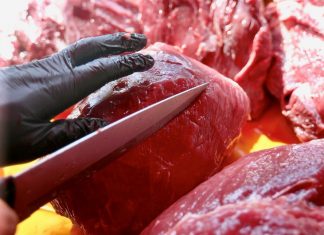 KUALA LUMPUR: Eurofresh Sdn Bhd, a subsidiary of the Perak Agricultural Development Corporation (PPPNP), will soon venture into the distribution of fresh local beef as part of its long-term plan.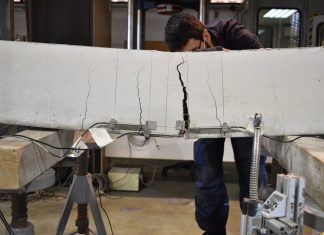 After water, concrete is the most widely-used substance in the world. Producing cement, a key component of concrete, is responsible for about 8% of global carbon dioxide (CO2) emissions. It involves burning a lot of...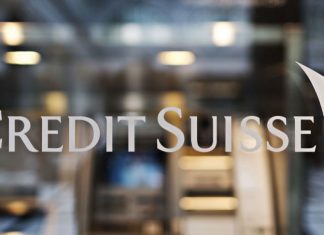 KUALA LUMPUR, Jan 4 -- Malaysia is projected to deliver 2021 gross domestic product (GDP) growth of 6.0 per cent, ranking second-highest in ASEAN after the Philippines, said Credit Suisse. Credit...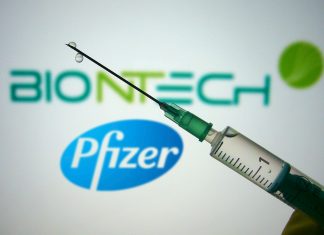 PETALING JAYA: With the roll-out of the Covid-19 vaccines on the horizon, earnings prospects for the healthcare sector are looking positive not just for the short-term but also for the longer period...
The Chief Veterinary Officers for Scotland, England, and Wales agreed to new measures to help protect poultry and captive birds in the UK, following outbreaks of avian influenza in both wild and...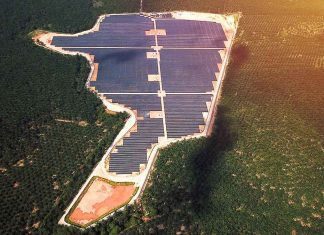 The pandemic has disrupted economies worldwide, and hampered renewable energy's (RE) progress, though the International Energy Agency in November projected its impact to be temporary, with the use of fossil fuels expected...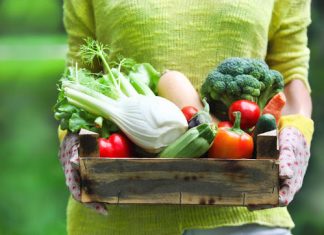 In Florida, the 2021 50 Hottest Companies in Agriculture and Nutrition was published today, as voted by invited international Selectors and subscribers of The Daily Digest, the world's most widely-read bioeconomy daily.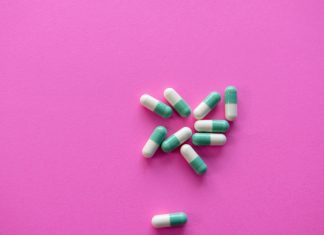 2020 didn't match 2018's record-breaking performance in the new drug approvals department, but it came pretty darn close. By the FDA's count, it approved 53new molecular entities, up from...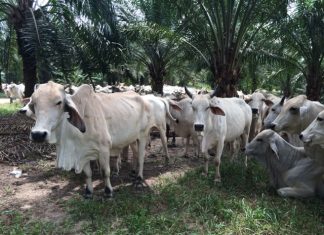 KUALA LUMPUR, Jan 4 -- The integration of cattle farming in oil palm plantations is the solution for Malaysia to reduce its dependency on cattle imports, while the diversified agriculture will promote and enhance the ecosystem amid a...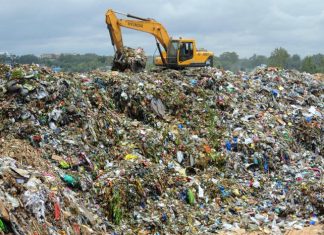 BACHOK, Dec 31 -- There should be a transformation in the solid waste management system in the country as the current method requires improvement. Universiti Malaysia Kelantan Faculty of Biochemistry and Technology (FBKT) lecturer...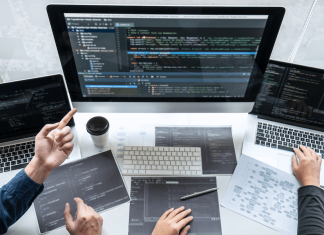 KUALA LUMPUR: Sektor pekerjaan dalam industri yang disokong teknologi seperti e-dagang, teknologi kewangan (fintech), logistik & rantaian bekalan, pembuatan, penyelidikan & pembangunan (R&D) selain teknologi perubatan dan bioteknologi akan terus berkembang kukuh...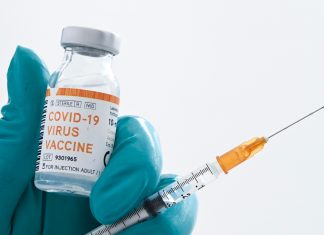 BRUSSELS, Jan 7 -- The European Union (EU) on Wednesday approved a second COVID-19 vaccine to be used across the bloc soon after Europe's medicines regulator issued a positive scientific assessment, Xinhua...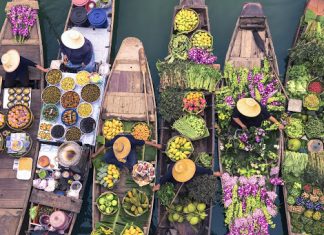 THE economy in 2020 was affected by Covid-19 pandemic, and projected to contract by 4.5 per cent while nearly 100,000 people lost jobs since the start of movement control order (MCO).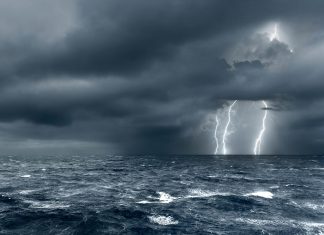 Observations of Earth's atmosphere show that thunderstorms are often stronger in the presence of high concentrations of aerosols—airborne particles too small to see with the naked eye. For instance,...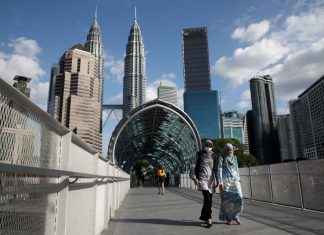 KUALA LUMPUR, Jan 4 -- Malaysia's massive Budget 2021 will cushion the economic downturn, but the country's economic rebound will depend on the return of global trade, says Moody's Analytics.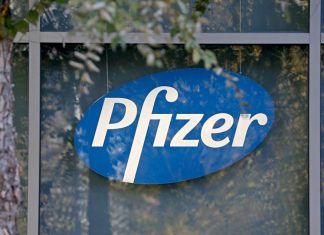 Pfizer's tyrosine kinase inhibitor (TKI) Lorbrena (lorlatinib) has scored a US Food and Drug Administration (FDA) priority review for the first-line treatment of anaplastic lymphoma kinase (ALK)-positive metastatic non-small cell lung cancer...
We live in a world where people are drowning in the oceans attempting to flee their countries for a better life in Europe. A world where a mother's child is left to...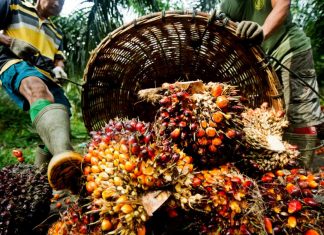 KUALA LUMPUR, Jan 6 -- It is prime for the palm oil industry to collaborate more comprehensively with competing seed oil producers, offering a multi-oils solution as a way for a sustainable...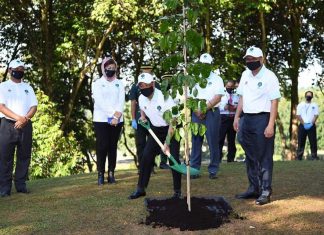 PUTRAJAYA: Tan Sri Muhyiddin Yassin, hari ini menanam pokok merbau di perkarangan Seri Perdana, iaitu kediaman rasmi Perdana Menteri di sini bagi memulakan Kempen Penanaman 100 Juta Pokok 2021-2025.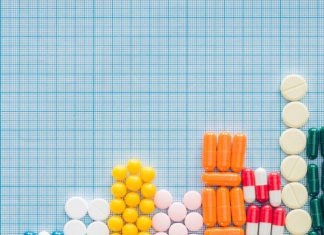 As the sun rose on a new year, approximately 70 companies raised the price of hundreds of prescription drugs by an average of 3.3%. The average price increase is lower than one year ago,...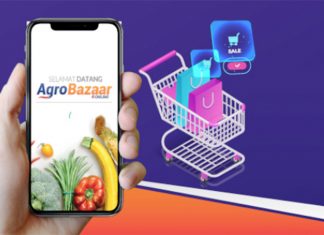 SINGAPORE, Jan 2 -- The Agrobazaar Online portal of the Federal Agricultural Marketing Authority (FAMA) consistently attracts a high flow of traffic and is almost congested. This phenomenon started when the...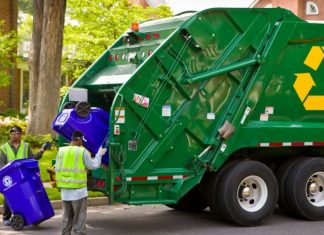 BACHOK: Malaysia requires a transformation in its national solid waste management policy as the current system requires improvement. Universiti Malaysia Kelantan Faculty of Biochemistry and Technology (FBKT) lecturer Associate...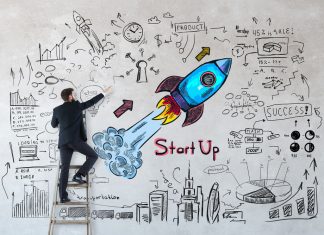 In Budget 2021, the government will conduct a social enterprise development programme with an allocation of RM20 million to the Malaysian Global Innovation and Creativity Centre (MaGIC) and selected agencies. It is...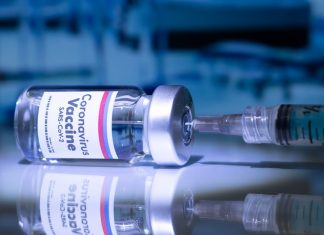 The world is anxiously waiting for the Covid-19 vaccine to be made available. Many may resort to obtaining them as quickly as possible out of fear. So it is...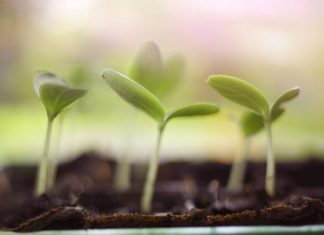 Certain bacteria, known as plant-growth-promoting bacteria (PGPB), can improve plant health or protect them from pathogens and are used commercially to help crops. To further improve agricultural yields, it is helpful to...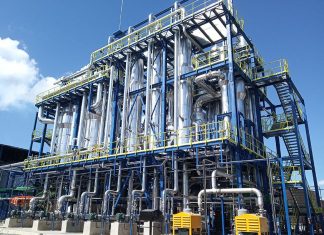 US based Biofuels Digest has announced that Praj Industries of India is ranked 2nd in a list of world's 50 Hottest companies in global bioeconomy for 2021 in Low Carbon Fuels and...
Kita masih terkesan dengan kisah Mak Cik Kiah yang menjadi sebutan ramai ketika pengumuman bantuan mendepani cabaran pandemik. Analogi kisah itu tentu menyamai keadaan hidup sebenar pelbagai lapisan masyarakat dalam negara.
Without a doubt, the top topic of 2020, pretty much for any news outlet, was the COVID-19 pandemic. BioSpace ran its first story about the virus on January 22, titled, "China Coronavirus Update: What...
Isu sindiket kartel daging import di Senai, Johor Bahru membabitkan aktiviti pemalsuan pelabelan logo halal menggoncang Malaysia. Tahniah diucapkan kepada pengamal media kerana berani membuat pendedahan berani biarpun berdepan risiko ancaman pihak...
Haldor Topsoe announced in December that Grön Fuels has selected its HydroFlex renewable fuels and H2bridge bio-hydrogen technologies with bio-carbon capture and storage (bio-CCS) option for its proposed $9.2 billion biorefinery in Louisiana.
The renewable chemicals and bioplastics markets have been surprisingly strong and very active in terms of investments this year amid the global COVID-19 pandemic. At the 4-day 15th European Bioplastics (EUBP) Conference...
The Malaysian Agricultural Research and Development Institute (MARDI) today launched three new innovative food products in Kelantan, in line with its efforts to produce quality and healthy food products for the people. The three products...
A 2018 study revealed Chronic Kidney Disease (CKD) affects 15.48% Malaysian, with around 50,000 patients undergoing dialysis treatment nationwide. With a significant number of patients from the B40 and rural population, access to practical...
As Malaysia enters the new year, much hope has been pinned on the restoration of a semblance of normalcy as the nation starts receiving Covid-19 vaccines. Will Malaysians get their lives back...
Nuseed (which acquired Agrisoma last year) has four focus crops – carinata, sorghum, canola and sunflower – sound more like a cooking ingredient list but they are in fact fantastic feedstocks for a...
The topic of food security has been the top of all ministries regardless their primary function, the problem that surfaced during the pandemic should not occur ever again in this country. Shortage...
Pharmaniaga Bhd is ready to efficiently distribute COVID-19 vaccines which are expected to be ready by the first quarter of 2021, as soon as it receives the go-ahead from the government. Group...
You would have foreseen the global disruption brought on the Covid-19 virus over the past year, which has forced countries to close their borders and halt their economies. The new normal, as...
ALAM Flora Environmental Solutions (AFES) Technical Specialist Dr Muhd Noor Muhd Yunus is a walking encyclopaedia of knowledge and experience, and a stickler when it comes to the application of innovative new...
Pendedahan memalukan mengenai industri daging halal yang berkisar gejala rasuah sistemik sebuah kartel terdiri pengeksport asing yang didakwa berkomplot dengan empat agensi kerajaan, memberi peringatan provokatif bagaimana budaya itu berakar umbi di...
Being a patient in 2020 has been worrying, frustrating, isolating, uplifting, tiring, relentless….and all the other adjectives in between. This shouldn't come as a surprise to you, of course. Patients are people...
Perbadanan Pembangunan Perdagangan Luar Malaysia (MATRADE) merancang untuk berhubung dengan 13,000 syarikat Malaysia menerusi 334 program pada 2021 bagi mengukuhkan daya saing eksport di tengah-tengah tempoh pemulihan COVID-19.
In a circular economy, the aim is to avoid waste, reuse products and recover resources. "Companies that can provide solutions for the transformation to a circular economy will have a crucial competitive...
The Ministry of Agriculture and Food Industries is targeting to have more than 150 hectares of land in Kelantan cultivated with pineapples from the Cobek (pull apart), Madu Kaca and MD2 varieties next year, said Deputy Minister Datuk Che Abdullah...
Aurobindo Pharma has signed an exclusive license agreement with US-based COVAXX to develop the latter's UB-612 multitope peptide-based vaccine to fight Covid-19. UB-612 is said to be the first multitope, synthetic peptide-based...
Sejak tercetus Revolusi Industri 4.0 (IR 4.0) pada pertengahan tahun 2016 dengan membabitkan teknologi automasi, cabaran baharu meresap ke dalam semua sektor perkhidmatan dan perindustrian negara. Malah, ia menuntut perubahan semua pihak...
Climate change and biodiversity loss are laying bare our dependence on the natural world for everything from the food we eat to the air we breathe. But nature also holds the solution...
FGV Holdings Bhd (FGV) berada dalam landasan memperkukuhkan kehadirannya dalam pemprosesan susu segar dan perniagaan ternakan tenusu di negara ini, dengan sasaran pengeluaran sehingga 30,000 liter sehari menjelang suku pertama 2021.
Researchers from the Institut Pasteur, French National Center for Scientific Research (CNRS), and Inserm have found evidence that gut microbiota also plays a role in mood regulation and brain function. Gut microbiota is...
Analysts and pundits didn't foresee COVID-19 coming in 2020 and that the virus will accelerate the digitalisation trend resulting from the fragmentation of the physical processes and the emphases on a low...
KUALA LUMPUR (Dec 21): The government will continue to cultivate an ecosystem that enables businesses to thrive and makes Malaysia an attractive investment destination, said Prime Minister Tan Sri Muhyiddin Yassin.
EFFECTIVE access to healthcare as a controversial and thorny issue in Malaysia might spill-over into full-blown political and financial crises of sorts if not tackled sufficiently and proportionately. We...
SERDANG, Dec 21 -- The MyPadiManager mobile application, developed by the Malaysian Agricultural Research and Development Institute (MARDI), has helped about 200 farmers to manage paddy cultivation in a more efficient and systematic manner, said...
PUTRAJAYA, Dec 18 — The Ministry of Science, Technology and Innovation (Mosti) has been tasked to prepare a paper on Low-Touch Infrastructure and Economic Initiatives in line with the behavioural changes due...
KUALA LUMPUR, Dec 21 -- While Malaysia is on the path towards economic recovery, containing the COVID-19 pandemic and protecting the most vulnerable must remain the country's topmost priorities over the near term.
KUALA LUMPUR, Dec 23 — AstraZeneca will supply 6.4 million doses of its Covid-19 vaccine to Malaysia next year without profit, according to the pharmaceutical firm's country president. AstraZeneca...
THE damning expose of the domestic halal meat industry revolving around systemic and institutional corruption by a cartel comprising foreign exporters with the alleged connivance of four government agencies is a provocative...
With the gloves theme having such an enormous exposure this year, its only apt that Malaysia a leading producer of rubber gloves for world market, look at ways and means to improve...
The traditional classroom model of teaching has remained largely unchanged for hundreds of years. The wise teacher stands facing a class of students, with a blackboard (nowadays of course a whiteboard) behind...
Universiti Putra Malaysia (UPM) has announced a collaboration between its Bioprocessing and Biomanufacturing Research Centre (BBRC) and biotechnology company, PNT Research. The collaboration is set to enhance the efficacy...
A project to recycle waste from a recirculating aquaculture system (RAS) into nutrient-rich agricultural fertiliser has won an environmental business award. The VIBES Scottish Environment Business Award went to Scottish Sea Farms'...
Canada published its nationwide Clean Fuel Standard draft regulation in a bid to achieve more than 20 million tons of annual reductions in greenhouse gas emissions by 2030. The...
We can more or less sum the year as being surreal, many businesses have been totally upended and some are in a state of flux wondering how 2021 is about to pan...
The European Commission (EC) has authorised Janssen's Rekambys (rilpivirine injection) in combination with ViiV Healthcare's Vocabria (cabotegravir injection and tablets) to treat HIV-1 infections in adults who are virologically suppressed.
Carinata, also known as Ethiopian mustard, is a cousin of canola – and a true oilseed 'wonder crop' with the potential to take sustainability to a whole new level in several industries,...
Have you ever wondered what happens to the banana peel that you threw away after your morning snack? For most of us, it ultimately breaks downs into the greenhouse gases CO2 and...
South Korea said Tuesday it will invest 520 billion won ($468.7 million) in biotechnology next year as part of efforts to develop treatment and vaccines for COVID-19. The Ministry...
Effective access to healthcare as a controversial and thorny issue in Malaysia might spill-over into full-blown political and financial crises of sorts if not tackled sufficiently and proportionately. We have seen how...
Agrotech is the next big thing in farming, while in the past the industry is seen as outdated or not for the younger more tech savvy generation, today many European and Japanese...
KUALA LUMPUR: Local power demand is expected to rebound with a 6.0 per cent growth in 2021 following an average gross domestic product (GDP) projection at 6.0 per cent next year, said...
KUALA LUMPUR (Dec 17): More private sector actors need to come into the agricultural industry, which means the rules and regulations that govern the industry also need to be changed to enable...
KUALA LUMPUR, Dec 13 -- Malaysian Genomics Resource Centre Bhd has ventured into the biopharmaceutical sector with the aim of improving cancer treatment options in the country. Chief executive officer...
KUALA LUMPUR (Dec 17): Malaysia's agricultural strategy has created a two-speed system between tree crops and the agrifood sector. At the launch of its Malaysia Economic Monitor, World Bank...
"Think of the children" who won't know that meat comes from life, not from labs, says the France ag minister who poo-poo'd cultivated meat, yet Israel's prime minister championed cultivated meat calling...
Throughout this year, uncertainty has been the prevailing theme for investors and executives trying to make informed capital allocation decisions. The unpredictable course of the pandemic, alongside economic turbulence and the rapid...
BANGKOK: Thailand semalam mengumumkan penganjuran kembara ganja untuk perubatan yang pertama di Asia Tenggara tahun depan, ketika kerajaan menyiapkan deraf program pembukaan ladang ganja di seluruh negara itu. Kementerian...
MELAKA, Dec 12 —The Malaysian Agricultural Research and Development Institute (MARDI) launched its food technology innovations and the Technology 'Test Bed' Laboratory for the Melaka Mardistation here today. Agriculture and Food Industry Deputy...
KUALA LUMPUR: Malaysia needs an overarching green policy framework that cuts across ministries, sectors and industries to address the existing unsustainable practices that are threatening the planet and human health on an...
KUALA LUMPUR: The Academy of Sciences Malaysia (ASM) recently recognised 30 outstanding scientists as the 2020 Top Research Scientists Malaysia (TRSM), in line with its focus on fostering a culture of excellence...
THE first vaccines against Covid-19 aren't just a landmark in the fight against the pandemic. They're also the stepping stone for an unconventional technology that could one day defeat other ailments that...
KUALA LUMPUR, Dec 16 -- The improvements of the Certified Padi Seed Incentive (IBPS) programe is being implemented to ensure the quality of service as well as give farmers the right to choose the best...
KUALA LUMPUR, Dec 14 — The Environmental Protection Society Malaysia has urged palm oil stakeholders to step up their engagement with environmental, cultural and social organisations when dealing with external parties pertaining...
Nurition world market leader Nestlé as well as Neste Oyj, Volkswohl Bund Versicherungen, NRW.BANK and an undisclosed family office contributed to the €93m raised on top of the €80m first closing of...
Contrary to popular belief COVID-19 has actually had little positive impact on perceptions of pharmaceutical companies, finds a new report launched by Takeda UK. It also found that the...
Shrimp farming isn't easy - but getting the basics right can keep your ponds productive and disease-free. Shrimp farming requires hundreds of activities on a daily basis. As Alune...
KUALA LUMPUR, Dec 14 -- The Environmental Protection Society Malaysia has urged palm oil stakeholders to step up their engagement with environmental, cultural and social organisations when dealing with external parties pertaining to the negative perception against...
KUALA LUMPUR, Dec 14 -- Budget 2021 is very important to determining the resurgence of people's lives and the nation's economy, said Malaysian Trades Union Congress (MTUC) president Datuk Abdul Halim Mansor.
KUALA LUMPUR: Agensi Kesihatan Awam England (PHE) mengesan mutasi baharu virus COVID-19 yang dikenali sebagai VUI-202012/01, khususnya di selatan dan timur negara itu. Menurut laman sesawang kerajaan United Kingdom,...
KOTA KINABALU, Dec 14 -- The Sabah government will collaborate with Universiti Putra Malaysia (UPM) to study, plan and develop a dairy valley in Keningau. In a bilateral discussion with the university...
KUALA LUMPUR: Responsible actors at all levels of governance must put in place comprehensive and robust strategies, interventions and programmes to effectively mitigate the key environmental health risks in Malaysia.
BRUSSELS, Dec 15 — People need stronger protection from the effects of artificial intelligence, the EU's rights agency argued in a report Monday, as one expert warned against the "blind adoption" of...
Fat metabolism (lipid metabolism) is the term used to describe the synthesis and degradation of lipids in cells. This is increasingly recognized as an important key process that could also influence the...
Aquaculture, or fish farming, is the world's fastest-growing food production sector. But the key ingredients in commercial fish feed – fishmeal and fish oil – come from an unsustainable source: small fish, such...
The United States generates seven million tons of sewage sludge annually, enough to fill 2,500 Olympic-sized swimming pools. While a portion of this waste is repurposed for manure and other land applications,...
KUALA LUMPUR (Bernama) – The world has been battling COVID-19 for close to a year now, with more than 200 countries and territories affected by the pandemic. In Malaysia, the...
Exposure to the widely used weed-killer glyphosate makes genetic changes to rats that can be linked to increased disease in their grandchildren and great-grandchildren, a new study has found.
Nutrient contamination of groundwater as a result of nitrogen-based fertilizers is a problem in many places in Europe. Calculations by a team of scientists led by the UFZ have shown that over...
KUALA LUMPUR (Dec 9): Petronas Gas Bhd (PGB) has extended its steam supply to Japanese-owned Polyplastics Asia Pacific Sdn Bhd (PAP), the new business secured following an agreement sealed last year.
KUALA LUMPUR (Bernama) – The days of farmers toiling for long hours in their fields in the sweltering heat are numbered. The latter part of the past decade has seen...
BRITAIN will start rolling out the COVID-19 vaccine developed by Pfizer and BioNTech on Tuesday, the first Western country to start vaccinating its general population in what was hailed as a decisive...
Between a global pandemic and politically turbulent climate, livestock industries have eagerly looked toward international policies and trade. Now that 2020 has nearly come to an end, specialists in policy, trade and...
The Malaysia Palm Oil Board's (MPOB) collaboration with a plantation company Kulim has successfully produced the latest oil palm planting material known as Clonal Palm Series 3 (CPS3).According to the MPOB, CPS3...
KUALA LUMPUR: The global economic recovery will strengthen and become more sure-footed from the middle of next year as coronavirus vaccines are rolled out and social distancing starts to unwind, Fitch Ratings...
GENEVA: The World Health Organisation said on Monday that persuading people on the merits of a Covid-19 vaccine would be far better than trying to make the jabs mandatory.
HO CHI MINH CITY, Dec 5 -- In the past 30 years since the establishment of the Vietnam Cashew Association (Vinacas), cashew exports have reached more than US$31 billion, according to insiders, reported Vietnam...
A new multi-layer film developed by BASF and Swedish packaging manufacturer BillerudKorsnäs demonstrates that functional and sustainable can go together - in fact, very well. The two companies have...
KUALA LUMPUR, Dec 8 -- When people worldwide welcomed the new year 2020, few envisioned that a deadly contagious disease would sweep across the globe, threatening health, wrecking economies and creating a need for extraordinary policy measures and actions...
In 2019, Scott Gottlieb, former Food and Drug Administration (FDA) commissioner, argued against throwing in the towel on biosimilars, as some other experts had advised. Gottlieb was right. The growth in biosimilar market...
The multibillion-dollar marine aquarium trade has a mixed reputation, with many specimens being captured from the world's coral reefs. However, a number of pioneers are now farming marine ornamentals – offering hope...
Ketua Kluster Alam Sekitar dan Kelestarian, Akademi Profesor Malaysia (APM), Universiti Kebangsaan Malaysia Dengan mendapat pendidikan sarjana muda dalam bidang geologi dan doktor falsafah (PhD) dalam kejuruteraan perlombongan, seharusnya...
KUALA LUMPUR: With the digital economy contributing to some 19.1 per cent of gross domestic product (GDP) in 2019, it is evident that Malaysia is well on its way to realising the...
A team of researchers headed by Jun Wu, PhD, assistant professor of molecular biology at UT Southwestern Medical Center, has derived a new type of embryonic pluripotent stem cell from mice, horses,...
MENGASINGKAN antara kepakaran teknologi terkini dengan alam sekitar adalah tindakan yang cukup merugikan. Mungkin ramai yang tidak terfikir cara bagaimana 'besi' boleh diasimilasikan dengan flora dan fauna sekeliling kita.
PUTRAJAYA: While many Malaysians associate Alam Flora as a company that collects and disposes of rubbish and waste from offices, businesses, homes and shopping centres, the company is more than just that.
KUALA LUMPUR, Dec 5 -- The younger generation needs to be encouraged to venture into technical fields, especially engineering which is often associated with the term 'dirty, difficult dan dangerous' or 3D, as these fields have...
ANIKA Chebrolu, a 14-year-old girl from Frisco, Texas, wowed the world when she discovered a molecule that can selectively bind to the spike protein of the SARS-CoV-2 (COVID-19) virus.
BANGKOK: Satu kaji selidik di Thailand mendapati petani di negara itu bercadang untuk bertukar kepada penanaman durian berikutan permintaan yang tinggi dari dalam dan luar negara. Menjelang 2021, petani...
KUALA LUMPUR (Bernama) -- Plastic waste, instead of decreasing as planned, is on the rise due to COVID-19, threatening to derail the country's fledgling environmental efforts. From medical masks, takeaway...
KUALA LUMPUR (Dec 3): Malaysia is now ranked the 16th most connected country, according to the DHL Global Connectedness Index 2020. The country is also the second most connected...
BRUSSELS, Dec 4 — Scientists are currently developing a smart bandage prototype equipped with sensors to communicate precious information in real time on all types of wounds in order to care for...
KUALA LUMPUR - Sebanyak 15 buah pusat pengeluaran benih ikan di seluruh Malaysia yang mampu mengeluarkan benih ikan sehingga 20 juta ekor setahun telah dibina di bawah Program Pembangunan Induk dan Pengeluaran...
PUTRAJAYA, Nov 30 -- The Environment and Water Ministry (KASA) through the Malaysian Green Technology and Climate Change Centre (MGTC) is implementing the Green Houses of Worship Programme as an initiative to preserve the environment at...
KUALA LUMPUR (Dec 2): Health supplement group Bioalpha Holdings Bhd has been appointed by Hong Kong-listed Ritamix Global Ltd as a contract manufacturer to make and supply a longevity dietary supplement.
SHAREHOLDERS of genomics and genetics testing company, Malaysian Genomics Resource Centre Bhd approved its proposed diversification into biopharmaceutical, and healthcare products and services business on cancer immunotherapy, expected to kick off in December. In...
SINGAPORE: Lab-grown chicken will soon be available in restaurants for the first time after winning the green light from Singapore regulators. US start-up Eat Just said Wednesday that its...
Burning plant biomass for electricity at first appears to be a great alternative to burning fossil fuels. Biomass is a renewable energy source in that trees can be replanted. So, if you...
AS Malaysia's visionaries begin to champion Malaysia 5.0 initiative, the stumbling question is whether we would have sufficient human capital at every level to successfully carry this initiative into the future.
Several diseases are marked by retinal degeneration that eventually leads to blindness, including age-related macular degeneration (AMD) and retinitis pigmentosa. Targeting these diseases with gene and cell therapies is a popular pursuit,...
Many of this year's International Egg Commission young egg leaders said that while they recognised a push towards alternative proteins and vegetarian/vegan diets, there was a massive opportunity for the sector to...
Global bioplastics production capacity is set to increase from around 2.1 million tonnes in 2020 to 2.8 million tonnes in 2025. Innovative biopolymers, such as bio-based PP (polypropylene) and especially PHAs (polyhydroxyalkanoates)...
KUALA LUMPUR (Dec 1): Malaysia recorded a total of RM109.8 billion worth of approved investments in the manufacturing, services and primary sectors for the first nine months of this year, said the...
BRUSSELS, Dec 2 -- Pharmaceutical firms Pfizer and BioNTech, as well as their competitor Moderna, have filed applications for approval of their COVID-19 vaccines, reports Xinhua news agency according to the European...
In the world of Vitamin D3, we are seeing a substantial difference in market demand for food versus feed grade products. Consumption of Vitamin D3 food supplements is trending upwards, especially as we...
In Florida, the Daily Digest released the early-voting totals from Subscriber Voting in the 50 Hottest Companies in Low Carbon fuels, chemicals & materials for 2021 — which do not yet include Invited...
KUALA LUMPUR: Malaysia approved a total of RM109.8 billion of investments in the manufacturing, services and primary sectors for the first nine months of 2020. This involved 2,935 projects...
KUALA LUMPUR: Malaysia will gather more information on the effectiveness of Covid-19 vaccine and its side-effects when it is administered in the United Kingdom next week. Health director-general Tan...
Hari Sistem Maklumat Geografi (GIS) disambut di seluruh dunia setiap 18 November sejak 1999. GIS sebenarnya bukanlah bidang asing memandangkan semua sektor kerajaan mahupun bukan kerajaan sudah pun menggunakan...
The U.S. Energy Information Administration recently published a special short profile on New York's renewable energy leadership and split. What I found particularly interesting in the piece, though, was the variation in renewable...
PERJANJIAN Perkongsian Ekonomi Komprehensif Serantau (RCEP) akhirnya ditandatangani pada 15 November lalu selepas melalui sebanyak 31 pusingan rundingan dalam tempoh lapan tahun lepas. Pemeteraian RCEP yang merupakan Perjanjian Perdagangan...
UK-based Vectura Group has signed an agreement with Kinaset Therapeutics to develop and commercialise a preclinical inhaled pan-JAK inhibitor for the treatment of severe asthma. Under this agreement, the...
The increase in damming of large and important rivers such as the Nile in Africa and the Mekong in Asia have caused increased awareness of the negative effects of saltwater intrusion into...
If your home looks anything like mine, Jeff Bezos should be paying rent. Cardboard Amazon boxes have taken over. Tiny boxes. Unusable boxes. Boxes that are painstakingly designed to be efficient and recyclable,...
Kerjasama Ekonomi Asia Pasifik (APEC) membabitkan forum ekonomi membabitkan 21 negara bersempadan dengan Lautan Pasifik. Seperti forum ekonomi lain, APEC membincang dan mendapatkan persefahaman dalam kalangan ahli anggota berkaitan...
PERTANIAN dan makanan menjadi sektor nadi kepada rakyat, sama ada ketika pandemik atau tidak. Ketika sektor lain seperti pembuatan, perkhidmatan dan pembinaan terencat oleh pandemik, sektor makanan walaupun parah masih mampu menyediakan...
GENEVA, Nov 27 — As early as February, with the global pandemic spreading fast, the World Health Organisation issued a warning about an "infodemic," a wave of fake news and misinformation about...
For the first time ever, a new method enables the recycling of clothing containing polyamide as part of a circular system. The recycled polyamide can then be spun into new textile fibers.
KUALA LUMPUR, 25 Nov -- SIRIM Berhad, through its Industrial Biotechnology Research Centre (IBRC), will strengthen the agency's laboratory expertise and technology to ascertain the safety, as well as increase the quality, of food,...
KUALA LUMPUR, Nov 25 -- While pharmaceutical companies are gaining momentum on positive COVID-19 vaccination news, Top Gloves Corporation Bhd expects demand for examination gloves to double when the vaccines are ready by year-end.
Singapore-based entrepreneur John Diener is committed to developing a series of urban aquaculture facilities that are able to produce shrimp, whitefish and seaweeds in high tech five-story farming systems.
Living sustainably is difficult and confusing. Being a conscious consumer comes with a variety of challenges - from trying to reduce household energy use, to consider the item's life expectancy and recycling,...
Penularan COVID-19 menyebabkan setiap lapisan masyarakat terasa pahitnya. Kewibawaan bidang penyelidikan dan tumpuan diberikan universiti awam serta institusi penyelidikan tempatan tidak terkecuali, malah dipersoalkan. Hingga kini, belum jelas tanda...
Research conducted by Imperial College London in partnership with Philips UK has found that the COVID-19 pandemic has highlighted existing healthcare inequalities in the UK. In addition, the challenges...
Vending machines are being used to dispense liquid bioethanol to customers across Nairobi in Kenya.Designed and built by KOKO Networks, these machines are being installed inside local shops to provide fuel in...
By 2050 the world's population is expected to be close to 10 billion, and with it a serious demand for food. Feeding a growing population is a challenge but so too is...
KUALA LUMPUR, November 25, 2020 —The rapid digitalization of ASEAN's essential industries such as education, healthcare and supply chain amid the global pandemic has opened new possibilities for digital disruptors, according to a new...
KUALA LUMPUR, Nov 24 -- The pneumococcal vaccination provided free under the National Immunisation Programme for Children, will be available at public health facilities beginning Dec 1. Health director-general Tan Sri Dr...
DUNGUN, Nov 25 -- The hanging fertigation method has not only proven capable of reducing losses but also helping the vegetable farmers to double their profits during the monsoon season.
Global bioplastic production is projected to rise to 2.43 million tonnes by 2024, according to European Bioplastics. With its sustainability and vast array of applications, bioplastics are set to take the place of traditional...
PUTRAJAYA, Nov 25 -- Ten local universities - seven public and three private - are among 110 best universities in Asia based on the Quacquarelli Symonds (QS) World University Rankings: Asia 2021 report.
BioNTech and Fosun Pharma have begun a phase 2 trial of their COVID-19 vaccine in China. The trial will generate data to support a filing for approval of the vaccine, which is nearing authorization...
The French biotech company and the US grain processor and trader announced these plans on Thursday. The announcement comes amid rising global grain prices and tightening supplies. Insect protein is gaining popularity as a...
KUALA LUMPUR, Nov 24 -- In supporting the biogas industry, SIRIM Bhd has developed innovative solutions for the production of biogas and to upgrade its quality to natural gas-like fuel or Bio Natural...
The shopping habits of consumers have significantly changed in the last few years. From brand discovery to product research down to the actual purchase of goods and services, more consumers are now...
French pharma company Sanofi has won approval from the European Commission (EC) for its meningococcal (MenACWY) vaccine MenQuadfi. The EC has given MenQuadfi the green light for active immunisation...
Ancestral varieties of modern corn and wheat might be the key to non-chemical mycotoxin prevention. More specifically, some of the strains of bacteria which naturally developed alongside those varieties have been shown by Canadian...
In Florida, Amyris, Fluid Quip Technologies, Praj Industries and MetGen have taken the lead in early voting in the 50 Hottest Companies in Bio+Engineering for 2021. The Digest released the early-voting totals...
KUALA LUMPUR: The modernisation of agriculture and fisheries is among the focus of the 2021 Budget, with the agro-food sector expected to grow 4.7 per cent of next year's gross domestic product...
New research into the HIV-1 virus has shed light on an important factor in the evolution of viruses, which is likely also to affect SARS-CoV-2 (the virus which causes COVID-19). This new...
KUALA LUMPUR: Golongan petani, penternak dan nelayan mendapat perhatian khusus menerusi peruntukan Belanjawan 2021, selaras usaha kerajaan merancakkan sektor pertanian dan industri makanan domestik. Menteri Pertanian dan Industri Makanan,...
BiON is to establish a consortium to accelerate the expansion of biogas activities in Malaysia. The environmental engineering, wastewater treatment, and renewable energy solutions firm signed several non-binding memorandums...
All that glitters is not gold, or so the expression goes. Similarly, as business leaders, academics, and policymakers gather for the third Global Bioeconomy Summit it's worth noting that all that's green is not...
Measles has come back with a vengeance around the world in recent years, wiping out steep declines in cases seen since the start of the new century. From 2000...
In the film The Martian, astronaut Mark Watney (played by Matt Damon) survives being stranded on the Red Planet by farming potatoes in Martian dirt fertilized with feces. Future Mars...
A University of Akron (UA) professor's latest development in bioplastics has the potential to make important strides in sustainability for future plastics. In the lab of Shi-Qing Wang, Ph.D....
KUALA LUMPUR: The Agriculture and Food Industries Ministry aims to increase crop productivity through research, optimising the use of land and technology, and encouraging locals to join the industry.
KUALA LUMPUR, Nov 16 -- The government has communicated with 10 COVID-19 vaccine producers following a notification by the World Health Organisation (WHO) that there are 11 COVID-19 vaccine candidates in phase 3...
KUALA LUMPUR: The government must reduce bureaucratic processes when introducing new systems or products, said former premier Tun Dr Mahathir Mohamad. Dr Mahathir in his blog said the country...
Biotalys is transforming food protection with unique protein-based biocontrol solutions, tackling two birds with one stone – reducing food waste and driving the sustainability of food production. But how? And why should...
HANOI: Backed by China, the sprawling Regional Comprehensive Economic Partnership (RCEP) is seen as a coup for Beijing in extending its influence across the region and marks its dominance in Asian trade.
The EMA's human medicines committee (CHMP) recommended six medicines for approval at its November 2020 meeting. Roche's Phesgo (pertuzumab/trastuzumab) was endorsed as a treatment for early and metastatic breast cancer.
KUALA LUMPUR, Nov 17 -- The potential rise in food insecurity during the third wave of the COVID-19 pandemic has caused many countries, especially developing ones, to focus on optimising natural resources. This is...
KUALA LUMPUR: FGV Holdings Bhd (FGV) mencatatkan keuntungan sebelum zakat dan cukai (PBZT) RM173 juta untuk suku ketiga berakhir 30 September 2020, peningkatan ketara berbanding kerugian sebelum zakat dan cukai (LBZT) RM363...
SIGNIFICANTLY more organisations in Malaysia have found innovation to be easier since COVID-19, according to a study done by Microsoft and International Data Corporation (IDC) Asia Pacific. Microsoft Malaysia...
The global pandemic has spurred technology innovation in the pharmaceutical industry as companies try to keep up with ever-changing demands and regulations. As supply chains worldwide crumbled under pressure from the pandemic,...
THE global pandemic has drastically changed consumer perceptions of the world, influencing the way we eat, drink and connect with one another. So what will be the food and...
Nine trade associations across various sectors published a joint-statement to positively consider Waste to Energy in the EU Taxonomy. The statement was co-signed by nine associations representing several important...
KUALA LUMPUR: Asia Pacific Economic Cooperation (Apec) leaders have agreed to facilitate the movement of essential goods and services as well as the people within the bloc, without compromising efforts to contain...
KUALA LUMPUR, Nov 17 -- The Ministry of Health (MOH) has announced changes to the National Immunisation Schedule for Children which is being implemented in stages beginning early this month.
Over the past few months, aquaculturists in many parts of the world have begun to focus their attention on formulating strategies to survive difficult economic conditions. As national economies trend (or plummet)...
W2X sounds like a new rock band name, but it's what Brightmark's CEO, Bob Powell, talked about at last week's DigestConnect on fuels and plastics from dairy and MSW wastes. How do the technologies...
KUALA LUMPUR: Malaysia akan menumpukan tiga agenda utama semasa Mesyuarat Pemimpin Ekonomi Kerjasama Ekonomi Asia Pasifik (AELM) dan Mesyuarat Menteri Kerjasama Ekonomi Asia Pasifik (AMM) sempena Persidangan Kerjasama Ekonomi Asia Pasifik (APEC)...
Providing support to help people with prediabetes make small changes to their lifestyle, diet and physical activity can almost halve the risk of developing type 2 diabetes, according the results of the...
KUALA LUMPUR, Nov 12 -- The provision to help farmers under the the Federal Government Padi Fertiliser Assistance Scheme (SBPKP) is based on three bulk formulations as per land requirements according to zones in...
Researchers have developed a powerful, low-cost method for recycling used cooking oil and agricultural waste into biodiesel, and turning food scraps and plastic rubbish into high-value products. The method...
NEW YORK, Nov 11 ― The new anti-retroviral therapy cabotegravir could be a "game changer" as a study shows it is many times more effective in preventing HIV in women as PrEP,...
Demand for soy diesel could quadruple in Europe because of the EU's biofuels policy, a new independent study has found.According to the Transport & Environment (T&E) campaign group, soy cultivation was a...
KUALA LUMPUR, Nov 10 -- California-based fruit breeding company, International Fruit Genetics (IFG) recently filed for patent / plant breeders' rights / plant variety rights and trademark protection for many of its proprietary...
KUALA LUMPUR, Nov 10 -- The first meeting of the National Digital Economy and Fourth Industrial Revolution (4IR) Council has identified six clusters as the driving components in the digital economy and 4IR agenda.
KUALA LUMPUR (Bernama) – Finding and treating cancer at an early stage can save lives. Not only that but detecting cancer early can also greatly reduce its financial impact. Not only is the...
Due to the COVID-19 outbreak, people have moved to at-home food consumption over the last six months. Globally, we haven't seen this big or dramatic of a change in food consumption in...
KUALA LUMPUR, Nov 10 -- The global demand for palm oil is expected to contract by four per cent or 3.2 million tonnes due to the impact from COVID-19, which has mainly affected the food...
Here's a headline that doesn't get to be seen very often in 2020, while the COvid-19 pandemic has wreaked havoc in the global economy and trade, looks like Malaysia is still a...
THERE are two issues that investors need to come in terms with following outcome of the Pfizer and BioNTech COVID-19 vaccine trial success. Firstly, while this is a positive...
KUALA LUMPUR, Nov11 -- Financing provided under Agrobank's Vessel Modernisation and Capture Mechanisation Programme and Agrofood Value Chain Modernisation Programme will stimulate investments in modern technology in the agriculture and food production industries in Malaysia.
Because of the challenges of registering it as an agricultural crop, federal agencies have not yet provided clear direction on the use of agrochemicals (i.e., herbicides, pesticides, and fungicides) on hemp, and...
KUALA LUMPUR, Nov 9 -- The number of students taking Science, Technology, Engineering and Mathematics (STEM) has fallen short of the target, said Science, Technology and Innovation Minister Khairy Jamaluddin Abu Bakar.
Researchers at Duke University and the University of California, Los Angeles (UCLA), have developed a hydrogel-based biomaterial that, when applied to wounds, triggers a regenerative immune response that could potentially help to...
KUANTAN: Inisiatif Majlis Perbandaran Kuantan (MPK) menganjurkan Program Kebun Komuniti di Projek Perumahan Rakyat Disewa (PPRS) Pinggiran Putra, di sini bukan sahaja menjimatkan perbelanjaan dapur, malah turut mengisi masa lapang suri rumah...
KUALA LUMPUR, Nov 10 -- The crude palm oil (CPO) futures contract on Bursa Malaysia Derivatives closed higher today as market sentiment remains bullish in anticipation of lower stockpile in the country. Palm...
According to the Global Startup Ecosystem Report 2020, Malaysia ranked 11th as the Top 100 Emerging Ecosystem, with an ecosystem valuation of RM 63.5 billion. The study further rated Malaysia as an...
ANKARA, Nov 9 -- US drugmaker Pfizer and German biotech firm BioNTech announced Monday their COVID-19 vaccine candidate is more than 90 per cent effective against the novel coronavirus, Anadolu Agency reported.
MELAKA, Nov 8 -- The spread of COVID-19 impacts on the chicken egg industry resulting in farmers losing millions of ringgits. Federation of Livestock Farmers' Associations of Malaysia deputy...
The biofuels industry has been strongly impacted by the COVID-19 pandemic, according to a new report by the International Energy Agency (IEA).Global transport biofuel production for this year was expected to be...
KUALA LUMPUR, Nov 2 -- Although the COVID-19 pandemic has caused a devastating impact on the economy, it also provides an opportunity for the Asia-Pacific Economic Cooperation (APEC) economies to leverage the present narrative...
When antibody-producing immune cells encounter infectious pathogens for the first time, they engage a signal cascade to generate a massive activation signal within seconds. The mechanisms underlying this acute initial activation have...
Vertical farming hasbecome a hot topic during the coronavirus pandemic, as supply chain disruptions and labour shortages feed perennial fears over global food security. The nascent sector, in which crops are...
The process from gas to packaging occurs in three steps. First, LanzaTech captures the industrial carbon emissions and converts them into ethanol using a unique biological process. Then, Total, using an innovative...
NAIROBI, Nov. 3 (Xinhua) -- African agricultural experts have called on governments, development agencies and regional economic communities to integrate biotechnology into the continent's agricultural development. The experts also...
KUALA LUMPUR, Nov 3 -- Two influenza vaccine products, Vaxigrip Tetra and SKYCellflu Quadrivalent, which were temporarily discontinued, can now be used, said Health director-general Tan Sri Dr Noor Hisham Abdullah.
KUALA NERUS: Universiti Malaysia Terengganu (UMT) mahu menjadi perintis tanaman padi air masin pertama di negara ini. Dekan Pusat Pendidikan Asas dan Lanjutan UMT, Profesor Dr Aziz Ahmad berkata,...
With woodchip biomass in greater demand, the Energy Crops Consultancy (ECC) has acquired a New Holland self-propelled Forage Harvester from Lloyd in Carlisle, UK. The machine has been fortified...
According to the Department of Statistics Malaysia, the percentage of employed individuals dropped from 15.23 million in March to 14.89 million in May this year. The unemployment rate in May 2020 further escalated...
KUALA LUMPUR: Harga maksimum yang ditawarkan kepada Malaysia menerusi pelan peruntukan vaksin COVID-19 global, COVAX ketika ini adalah AS$21 (RM87.60) bagi setiap satu vaksin. Menteri Sains, Teknologi dan Inovasi,...
PERMAISURI, 1 Nov -- Kementerian Pertanian dan Industri Makanan akan terus memberi galakan kepada usahawan muda untuk memperhebat penternakan arnab daging di negara ini. Timbalan Menteri Pertanian dan Industri Makanan II Datuk Che...
Researchers at National University of Singapore have figured out a way to use food waste to derive a drug to treat Parkinson's disease and amino acid essential for collagen production. It is no secret...
PETALING JAYA: Higher education students can now get data plans and electronic devices to be used for their online studies. Higher Education Minister Datuk Dr Noraini Ahmad said the...
Dengue is transmitted to humans through the bite of certain species of Aedes mosquitos that carry one of the virus's four serotypes: dengue viruses 1–4. These mosquitos mostly inhabit subtropical and tropical places worldwide, including...
KUALA LUMPUR –Sekumpulan penyelidik Universiti Putra Malaysia (UPM) berjaya menghasilkan penyalut edibel daripada madu kelulut untuk kawalan penyakit Antraknos (kulat pasca tuai) bagi pelbagai hasil pertanian, termasuk betik. Madu kelulut...
CLIMATE change and biodiversity collapse represent a double crisis for our world. The threat is increasing and there is an urgent need to scale-up response efforts. Our immediate tendency...
KUALA LUMPUR, Nov 3 -- The Human Resources Ministry has introduced three schemes that focus on job placement and self-employment, said its Minister Datuk Seri M. Saravanan. Launched through Pembangunan Sumber...
Blood-clot-promoting autoantibodies have been found in at least half of the serum samples collected from 172 patients hospitalized with COVID-19. These autoantibodies—which are also linked to a dangerous autoimmune condition called antiphospholipid syndrome—are...
POLICY makers should consider levying taxes on livestock production and meat consumption to reduce the risk of future deadly pandemics, international experts said on Thursday, as they published a study calling for...
Big news from big companies this week with mega-brand Coca-Cola revealing an initial prototype for a paper bottle it hopes can be recycled with household paper recycling streams, Pampers diaper-brand's new Pampers...
KUALA LUMPUR: The impact of the Covid-19 pandemic on the economy has forced Asia Pacific Economic Cooperation (Apec) economies to change its narrative in doing business and investment on a renewed trajectory.
KUALA LUMPUR: Malaysia adalah antara negara dunia yang mampu memberi perkhidmatan kesihatan percuma kepada seluruh rakyat dan ia adalah sesuatu yang patut dibanggakan, kata Timbalan Menteri Kewangan I, Datuk Abd Rahim Bakri.
PASIR PUTEH, Nov 1 —The Kelantan government has allocated a total of RM400,000 to supply coconut seedlings and pesticides to be distributed for free to farmers, particularly in 16 state constituencies located...
KUALA LUMPUR, Nov 2 -- Palm oil industrial players should keep an open mind and explore today's latest technology, namely the blockchain technology that can offer great value to and differentiate Malaysia's palm...
Agriculture in Malaysia is arguably at a pivotal crossroad and whether or not it'll enjoy sustained transformation is dependent on making a "quantum leap" through digitalisation such as "smart farming" and "precision...
KUALA LUMPUR, Oct 27 -- Healthcare experts are hoping that the government would reorganise and restructure the country's healthcare system -- especially the public hospitals -- to avoid overspending. Stem cell banking...
PUTRAJAYA, Oct 27 -- Malaysia has called for stronger efforts and cooperation in food security among the Asia-Pacific Economic Cooperation (APEC) countries to face post-COVID-19 challenges, besides ensuring a sustainable food system in the...
Bioenergy Europe has released the fifth chapter of its Statistical Report 2020, focusing on pellets. The report highlights the key contribution of wood pellets to the EU sustainable recovery,...
KUALA LUMPUR, Oct 26 -- The government's #MyMudah programme is expected to help businesses by addressing unnecessary and burdensome regulations that are impeding their recovery and growth in the current challenging economic climate due to the...
ACCORDING to the International Diabetes Federation, there are approximately 1.8 million undiagnosed diabetics in Malaysia. It is estimated that 17 out of every 100 individuals in Malaysia suffer from this chronic yet...
Belarus has completed the first stage of building the Belarus National Biotechnological Corporation (BNBC) – the most expensive and ambitious project embarked on in the country's agricultural industry over the past few...
Although fossil fuels have been an essential energy source for many centuries, they come with many disadvantages that do more harm than good in the long run. Algae biofuels may be the...
KUALA LUMPUR: Belanjawan 2021 wajar menyentuh usaha penjenamaan semula pekerjaan meliputi pelbagai industri, khususnya yang sebelum ini didominasi oleh pekerja asing. Pengarah Eksekutif Persekutuan Majikan Malaysia (MEF), Datuk Shamsuddin...
KUALA LUMPUR: Health experts are rooting for more allocations under the 2021 Budget to secure access to Covid-19 vaccines and decisively defeat the pandemic. Health systems and policies specialist...
Desmond Chow, the founder of Singapore Crawfish, is so convinced that crayfish aquaculture is ripe for investment that he's spent the past two years, and considerable amounts of his own capital, developing...
KUALA LUMPUR, Oct 28 -- FGV Holdings Bhd's (FGV) recently installed a biogas power plant at its Triang palm oil mill in Bera, Pahang, the company's biggest renewable energy biogas power plant...
At the time of writing, Malaysia is going through yet another wave of COVID-19 cases. While the spike in cases is controlled within a few states of Malaysia, it somewhat has reintroduced...
KUALA LUMPUR, Oct 27 -- To ensure sustainability of the healthcare sector, the government will need to allocate the necessary public funds as part of a broader strategy to leverage financing for...
SERDANG, Oct 27 -- Cauliflowers which are normally grown at high altitudes now can be cultivated at lowland areas through a technology developed by the Malaysian Agricultural Research and Development Institute (MARDI).
Food that is thrown away because it can no longer be sold, or that goes straight from our refrigerators into the trash can simply because its best-before date has expired, is a...
THE COVID-19 pandemic has brought many of us to the realisation that sympathy and empathy towards each other are crucially needed when there's no certainty to what is going to happen in...
SHAH ALAM, Oct 27 -- Pharmaniaga Berhad (Pharmaniaga) and Serum Institute of India Private Limited (SERUM) will collaborate to make available an affordable Pneumococcal Conjugate Vaccine (PCV) in Malaysia. Pharmaniaga...
Marine bivalves are an important component of our global fishery, with over 500 species harvested for food and other uses. Our understanding of their potential vulnerability to extinction lags behind evaluation of...
KUALA LUMPUR (Bernama) – Remember how bread, rice, eggs, mineral water and other essential items flew off the shelves at grocery stores and supermarkets when the government announced the Movement Control Order (MCO)...
Apple has released its new smartphone, the iPhone 12, without an accompanying charger or earbuds. Users have harshly criticised the company for this move and will have to purchase these accessories separately, if needed.
TOKYO, Oct. 27 -- The Japanese government has passed amendments to the law, according to which the country's population would be vaccinated against the coronavirus disease for free, reported Sputnik news agency.
Research shows that hens that are 50% bald take up almost 20% more feed compared to laying hens with intact plumage. The condition of a breeder hen's plumage is...
Renewable energy targets (RETs) may be too blunt a tool for ensuring a sustainable future, according to University of Queensland-led research. Ph.D. candidate Scott Spillias, from UQ's School of Earth and Environmental...
KUALA LUMPUR, Oct 21 -- The upcoming Budget 2021 should emphasise on efforts to produce more small and medium enterprises (SMEs) involved in the halal industry, as well as facilitate them in obtaining halal certification...
Malaysia's Medical Innovation Ventures (Mediven®) achieved 100% concordance for GenoAmp®, its COVID-19 PCR test kit in an international third party evaluation study External Quality Assessment (EQA) / Proficiency Testing (PT) from the...
KUCHING, Oct 19 -- The Sarawak Government plans to embark on a hybrid seed production programme at the Debak Agricultural Centre in Betong Division, the State Deputy Chief Minister I Datuk Amar Douglas...
KUALA TERENGGANU, Oct 18 -- Sunscreen and skincare lotion applied to the body when doing recreational activities at sea such as snorkelling and scuba diving can threaten the existence of coral reefs. That...
Transitioning from the use of fossil fuels to biofuels—particularly in the transportation sector, which is a major source of direct greenhouse gas emissions—is one of the key means envisioned to reach emissions reduction targets...
PUTRAJAYA, Oct 19 -- Anti-virus medicines such as remdesivir were found to be ineffective in treating COVID-19 patients as well as not helpful in reducing death cases of the outbreak. Health...
Some images of the Covid-19 pandemic will last generations – deserted city streets, football games played in empty stadia or world leaders in face masks. For many of us, the most vivid...
Among the 300,000 tonnes of plastic waste found today on the surface of the oceans, more than half are made of polyethylene. The degradation of polyethylene (PE) by microorganisms...
KUALA LUMPUR, Oct 19 -- Prime Minister Tan Sri Muhyiddin Yassin said a special focus on sustainability agenda will be included in Budget 2021 with a very important announcement on it to be made...
Health Secretary Matt Hancock has warned the public to continue to follow social distancing rules amid growing concerns surrounding the long-term effects of the novel coronavirus. The warning comes...
KUALA LUMPUR, Oct 20 — Remember how bread, rice, eggs, mineral water and other essential items flew off the shelves at grocery stores and supermarkets when the government announced the movement control...
KUALA LUMPUR, Oct 21 -- The implementation of a centralised treatment system is expected to improve efficiency of industrial waste management and upgrade the quality of the country's water resources. Water...
Facebook on Monday unveiled software based on machine learning which the company said was the first to be able to translate from any of 100 languages without relying on English.
GENEVA: Sebanyak 184 negara dan ekonomi bergabung di bawah COVAX, sebuah inisiatif antarabangsa dipimpin Pertubuhan Kesihatan Sedunia (WHO) dan rakan-rakannya untuk memastikan akses vaksin COVID-19 yang adil dan berkesan di seluruh dunia,...
JELI, Oct 17 -- The Agriculture and Food Industry Ministry is encouraging more farmers in the country to participate in contract farming programmes to increase the production of vegetables and fruits, according to...
KUCHING, Oct 19 -- The Sarawak government is giving an emphasis on investments towards the development of green technology and alternative renewable energy sources such as biogas from sago waste, said Chief Minister Datuk...
KUALA LUMPUR, Oct 20 —China remains Malaysia's largest foreign investor in the manufacturing sector for four consecutive years since 2016, with 32 foreign direct investments (FDIs) amounting US$452.43million (US$1=RM4.14) approved in the first six...
KUALA LUMPUR, Oct 19 -- Prestige BioPharma Ltd has been granted positive opinion for an Orphan Drug Designation (ODD) status to its first-in-class anti-PAUF monoclonal antibody, PBP1510, for pancreatic cancer treatment.
For many generations, Chinese adults mostly ignored milk, seeing it as a food for children or the elderly. And there's a biological reason why it took so long to catch on.
While renewables are now the fastest growing energy industry, hydrogen is following closely behind in a massive gale. The 21st century will likely witness the rise of a mega-billion hydrogen fuel industry. Countries...
KUALA LUMPUR, Oct 20 — The Malaysia Digital Economy Corporation (MDEC) has introduced a Digital Skills Training Directory during its recent #MyDigitalWorkforce Week, an initiative to assist youth job-seekers and the unemployed.
Consuming a diet that is rich in flavanol-rich foods and drinks, including tea, apples and berries, could help to lower blood pressure, according to the results of what University of Reading scientists...
KUALA LUMPUR, Oct 20 -- The Ministry of Plantation Industries and Commodities (MPIC) is committed to improving the productivity and yield of the palm oil industry instead of expanding lands for the commodity.
You might not imagine the sleepy town of Kuala Pilah in Negri Sembilan to be the epicentre of a farming revolution, but this is exactly the place that has been earmarked for...
Behind every successful nation there are great leaders with intellectual honesty and sincerity, leaders who pursue the truth, keep their word, make decisions based on facts and formulate policies for the benefit...
KUALA LUMPUR: Malaysia dalam fasa akhir bagi mempertimbangkan penyertaan dalam pelan peruntukan vaksin COVID-19 global, COVAX dan dijangka menandatangani perjanjian itu dalam tempoh dua minggu lagi. Menteri Sains, Teknologi...
It's safe to say that every person depends on agriculture in one form or another. Whether you are eating food that has been grown or meat raised for consumption, a farmer had...
KUCHING, Oct 13 -- Sarawak will be able to increase the value of its exports if it can produce hydrogen at a cheaper cost, Sarawak Economic Development Corporation (SEDC) chairman Tan Sri Abdul Aziz Hussain said.
THE 2021 Budget, to be tabled on Nov 6, 2020 shall add more colour to the country's recovery path with the government remains supportive of expansion and growth. "As...
AKARTA: Menteri Menyelaras Hal Ehwal Maritim dan Pelaburan Indonesia, Luhut Pandjaitan, berkata China menyokong usaha Jakarta untuk menjadi pusat pengeluaran vaksin di Asia Tenggara selepas bertemu dengan Menteri Luar China, Wang Yi.
SEBUT sahaja Rompin, pastinya terbayang udang galah pejal, segar dan menyelerakan yang menjadi habitat di sungai-sungai daerah itu. Lokasi di pesisir pantai menjadikan daerah itu sebagai syurga pemancing dan...
Anchor is set to launch New Zealand's first plant-based milk bottles. From October 13, Anchor Blue will be available in recyclable two-litre bottles made from sugarcane.
KUALA LUMPUR, Oct 12 -- Implementation of the learning concept that combines two elements, namely a two-year study programme at the university and two-year industrial training (2U2I), will prepare graduates for the employment...
WASHINGTON (Reuters) - The World Bank said its executive board approved on Tuesday $12 billion in new funding for developing countries to finance the purchase and distribution of COVID-19 vaccines, tests and...
BUENOS AIRES: Argentina muncul negara pertama meluluskan penanaman serta pengambilan gandum yang diubah suai secara genetik, umum Kementerian Pertanian, semalam. Menurut suruhanjaya saintifik kementerian itu dalam satu kenyataan, di...
In the United States, efforts to replace fossil fuels with biofuels are gaining momentum, supported by growing public awareness, government programs and emerging waste-to-fuel technologies. The Environmental Protection Agency's (EPA) analysis of...
MENJEJAKI awal tahun 2020, wanita ini mempunyai misi sangat penting untuk memastikan segala prospek pelancongan kesihatan di hospitalnya berjalan lancar serta memenuhi apa yang diingini dan dirancangkan oleh pihak pengurusannya.
KUALA LUMPUR (Bernama) – Since the start of this year, Hemakumari Sugayindran's main mission was to ensure the smooth implementation of plans to harness the potential of healthcare tourism. The...
Funke Olatunde Kechicha is a catfish producer at Imoran Farms and PhD student at the University of Ibadan in Nigeria. She recently won the Rising Star category at the 2020 Aquaculture Awards...
Despite the media attention, no one seemed to be taking much action at that time. Now, a decade later, water scarcity affects 2.3 billion people, nearly one-third of the world population today.
KUALA LUMPUR, Oct 13 -- The International Monetary Fund (IMF) expects Malaysia's real gross domestic product (GDP) to rise by 7.8 per cent next year. However, the IMF has...
Japan-based Takeda Pharmaceutical Company Limited (Takeda) and Arrowhead Pharmaceuticals Inc. in the US have announced a collaboration and licensing agreement to develop ARO-AAT, a Phase 2 investigational RNA interference (RNAi) therapy in...
When Macomb, Illinois, farmer Kendell Litchfield, 57, got a call out of the blue one evening last March, it surprised and pleased him. His son, Ryan, 23, wanted to come back to...
As the world looks to move towards a low-carbon future, the potential of "green hydrogen" — which is produced using renewable energy — has garnered increasing interest from businesses, governments and investors...
ENHANCING security and reliability of digital communication services in the country ought to be one of the key areas of focus in the upcoming Budget 2021 as the health pandemic has hastened...
KIGALI, Oct. 14 -- The Rwandan government will issue licenses for growing cannabis for medical use, the Rwanda Development Board (RDB) said late Tuesday, following Monday's cabinet decision that approved the regulatory...
KUALA NERUS, Oct 14 -- A strong cooperation between the government, scientists and fishermen is needed to further develop deep-sea fishing industry in the country, says Universiti Malaysia Terengganu (UMT) Fishery and Food Sciences Faculty senior...
Investments around the world point to the likelihood that vendors of plastic scrap size reduction equipment will have bountiful opportunities in the decade of the 2020s. Emblematic of the...
KUALA LUMPUR (Oct 8): Bioalpha Holdings Bhd, which in July signed a RM2.1 billion contract to supply health food to China, recorded sales of over RM1 million from its first delivery made...
Researchers from the University of Iowa may have discovered a safe new way to manage blood sugar non-invasively. Exposing diabetic mice to a combination of static electric and magnetic fields for a...
BUKIT MERTAJAM, Oct 5 -- Kairos Agriculture and PWD Smart Farmability Sdn Bhd (PWD) today signed a memorandum of agreement (MoA) in an effort to increase the quality of organic vegetable development worth RM1...
Across the world, farming is dependent on the production of ammonia in order to create fertilizers. Those fertilizers enable billions of people to be fed, but they come at a substantial cost...
GET your skills and certificates recognised to remain relevant in a job market affected by the Covid-19 pandemic, the Malaysian Bioeconomy Development Corporation (Bioeconomy Corporation) urged the industry's workforce.
Electrical engineers, computer scientists and biomedical engineers at the University of California, Irvine have created a new lab-on-a-chip that can help study tumor heterogeneity to reduce resistance to cancer therapies.
In poultry nutrition, water is the most important nutrient for the overall health and performance of birds yet less focus has been on water compared to the other nutrients.
SUNCHEON, Oct. 6 -- Nature-friendly tourist destinations are drawing increasing attention these days from people fatigued by the protracted battle against the coronavirus outbreak, Yonhap news agency reported. Suncheon,...
KUALA LUMPUR, Oct 6 -- Malaysia has reaffirmed its willingness to work with other nations, especially within ASEAN, towards increasing self-sufficiency in halal food. Prime Minister Tan Sri Muhyiddin Yassin...
KUALA LUMPUR, Oct 6 -- Duopharma Biotech Bhd is in talks with original equipment manufacturers (OEM) in countries like Indonesia, Singapore and the Philippines to produce vitamin C supplements, in line with its plan to strengthen its...
Global tilapia production grew by 3.3 percent in 2020 to top 6 million tonnes for the first time, despite the impact of Covid-19. The new data, based on the...
Does the world really need another brand of bottled water? Alex Totterman believes it does, if the packaging is completely biodegradable. And his Culver City start-up,...
WASHINGTON: Kemerosotan ekonomi global akibat kesan COVID-19 tidak seburuk yang diramalkan berikutan tindakan kerajaan meningkatkan perbelanjaan. Namun, kata Ketua Tabung Kewangan Antarabangsa (IMF), Kristalina Georgieva, menegaskan krisis akibat virus...
GlaxoSmithKline (GSK) and Vir Biotechnology have announced that they will expand the study of a VIR-7831 (GSK4182136) monoclonal antibody to treat Covid-19. The companies announced the global expansion to...
SIBU, Oct 3 -- The state agriculture sector needs more committed and innovative entrepreneurs to bring it to greater heights, especially in view of Sarawak's vision to be a net food and food products...
The global biofuels market size is in excess of $100 billion and is expected to grow at a compound annual growth rate approaching 7% over the next decade.  Like any competitive, high...
JOHOR BAHRU: Johor bakal menjadi hab bekalan makanan kepada Singapura dan Emiriah Arab Bersatu (UAE), susulan minat yang ditunjukkan dua negara berkenaan terhadap kemampuan negeri itu dalam sektor pertanian.
KUALA LUMPUR: Bintai Healthcare Sdn Bhd (BHSB), anak syarikat Bintai Kinden Corporation Bhd akan membayar kira-kira AS$10 juta kepada Generex Biotechnology Corporation (Generex) dan anak syarikat dengan kepentingan majoritinya, NuGenerex Immuno-Oncology Inc,...
If you enjoy gnawing on a buttery ear of corn or biting into a luscious porterhouse steak, you've savored the results of Ag Biotech (agricultural biotechnology). Ag Biotech encompasses an expansive landscape...
Biobased fuels and chemicals play a critical role in meeting the increasing global demand for more environmentally friendly sources of energy and plastics to make clothing, electronics, packaging, and building materials. To...
KUALA LUMPUR, Oct 7 -- Over 80 per cent of global employees do not want to return to the office full-time, despite one in three employees claiming isolation from their team was productivity's...
BERLIN: Two-thirds of the active ingredients needed to make generic drugs are manufactured in Asia, a study showed on Wednesday, the latest evidence to underscore Europe's reliance on foreign imports for its...
KUALA LUMPUR, Oct 7 -- Asian Development Bank (ADB) urges policymakers in Southeast Asia to use green and innovative financing approaches to help catalyse the estimated US$3.1 trillion (US$1=RM4.15) investments required for climate-adjusted...
UK Prime Minister Boris Johnson will today announce a major £160 million investment in wind power in a bid to fuel every home in the country with renewable energy within 10 years.
CYBERJAYA: Malaysia's homegrown Covid-19 test kit - ImmuSAFE - which is able to detect and quantify an individual's antibody protective level of the disease was launched here today. Developed jointly...
KUALA LUMPUR, Oct 1 -- Upskilling for micro-credentials is the way forward when academic qualifications as in the age of the new normal can no longer be treated traditionally, says Minister of Science, Technology and...
MALAYSIA has been grappling with a high food import bill, about RM50 bil in 2019. In order to become a fully self-sufficient nation and reduce the country's import bill, the government has...
KUALA LUMPUR: Sawit berdepan cabaran yang begitu getir dalam usaha menggantikan bahan api fosil sebagai sumber tenaga. Harga gasoil, atau dikenali sebagai diesel menjunam lebih daripada 45 peratus tahun...
KUALA LUMPUR: Kerajaan berkemungkinan memuktamadkan pemilihan vaksin COVID-19 menjelang awal tahun 2021, kata Menteri Sains, Teknologi dan Inovasi (MOSTI), Khairy Jamaluddin Abu Bakar. Beliau berkata, data daripada beberapa ujian...
KUALA LUMPUR, Sept 30 -- Malaysia is pushing towards a few key deliverables, among which is the establishment of the APEC COVID-19 LIVE, a digital information sharing platform among the 21-member economies, Senior Officer Meeting...
KUALA LUMPUR, Sept 29 -- The government is expected to be able to decide on the COVID-19 vaccine by early next year, said Science, Technology and Innovation Minister Khairy Jamaluddin. He said...
KOTA KINABALU: Kementerian Perusahaan Perladangan dan Komoditi menerusi Lembaga Koko Malaysia (LKM) merancang menubuhkan anak syarikat khusus untuk memasarkan secara komersial produk yang terhasil daripada penyelidikan agensi berkenaan. Menterinya,...
NEW YORK, Sept 25 ― Pan-fried, in a cream sauce or perhaps as an alternative to cardboard. Contrary to all expectations, the use of mushrooms will no longer be confined to the...
KUALA LUMPUR:Malaysia can no longer afford revenue losses caused by a RM300 billion shadow economy, especially at present climate when the national economic outlook remains bleak, said Retail and Trade Brands Advocacy...
As a territory that has prevailed through natural disasters and uncertainty, Puerto Rico's resiliency has it positioned to fill the nation's medical supply chain gaps. The island has long been a leader...
A new research article published in the journal Aquaculture highlights the emergence and mini boom of Vietnam's hybrid grouper industry. Though relatively new to commercial aquaculture, hybrid grouper farmers report that the fish is one of...
The power of the sun, wind and sea may soon combine to produce clean-burning hydrogen fuel, according to a team of Penn State researchers. The team integrated water purification technology into a...
KUALA LUMPUR: Malaysia tidak lagi boleh menutup mata atau mengetepikan hakikat kehilangan hasil sebanyak RM300 bilion akibat ekonomi bayangan, khususnya ketika keadaan ekonomi negara kekal suram, demikian menurut kumpulan Advokasi Jenama Runcit...
KUALA LUMPUR, Sept 28 ) -- Bintai Kinden Corporation Bhd (BKCB) and Institut Jantung Negara Sdn Bhd (IJN) has established a strategic partnership to explore possible collaboration in the area of commercial development of COVID-19 vaccine in...
KUALA LUMPUR, Sept 28 -- The padi variety known as CL3 is not a product of the Malaysian Agricultural Research and Development Institut