LATEST ARTICLES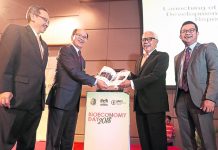 Malaysia's bio-based industry recorded an approved investment worth RM6.81 billion from 283 certified local biotechnology companies. Science, Technology and Innovation (Mosti) Minister Datuk Seri Wilfred...
The Budget 2018 speech by Datuk Seri Najib Tun Razak, Prime Minister and Finance Minister: Prospering an Inclusive Economy, Balancing Between Worldly and Hereafter, For...
The U.S. Department of Agriculture's (USDA) National Institute of Food and Agriculture (NIFA) today announced $9.6 million in available funding for projects to support...
Petronas Chemicals Group Bhd (PetChem) has approved a final investment decision for an Isononanol plant within the Pengerang Integrated Complex in Pengerang, Johor, for...
Celgene is licensing rights to develop its TORC1/2 inhibitor CC-223 in East and Southeast Asia to Antengene, and CRO Tigermed will help the latter...
A Singaporean biotechnology company working on experimental cancer drugs is listing in Taiwan, potentially opening the door for more foreign peers to go public...
KUALA LUMPUR: Inisiatif dan program Malaysian Bioeconomy Development Corporation adalah pelengkap kepada strategi empat fasa di bawah Pelan Pemulihan Negara. Ketua Pegawai Eksekutifnya, Mohd Khairul...
KUALA LUMPUR: The 359th Drug Control Authority (DCA) meeting today approved the use of Comirnaty vaccine produced by Pfizer-BioNTech for children aged 12 and...
PARIS: Global food import costs are expected to rise 12% in 2021 to a record due to surging commodity prices and robust demand during...
Scientists and policymakers recognise that climate change and biodiversity loss are interconnected, but in practice they are largely addressed in their own domains. Followers of...
Pfizer CEO Albert Bourla told CNBC on Wednesday he expects life could return to normal for developed countries by the end of this year and...
NEW YORK, June 18 — US scientists said yesterday they had developed a sticky wall coating that repurposes ingredients used in hair conditioners to...
Humans pride themselves on being able to multitask, especially under pressure. But it turns out that we aren't the only ones who are organized:...
The multinational ice cream manufacturer Froneri - a joint venture between Nestlé and R&R Ice Cream - has placed an order with MPG Manifattura...
KUALA LUMPUR (June 16): The Government announcement of the National Recovery Plan (NRP) is viewed as a strategic initiative and timely and will direct...
Developers of COVID-19 vaccines may have a chance to do more than round up the usual suspects, that is, the bits of viral material...
GEORGE TOWN, June 16 — The Agriculture and Food Industries Ministry may submit proposals for the approval of the Penang south reclamation (PSR) project's...
A new method for using bacteria to produce animal feed – or plastic or medicine – is in the works at the Norwegian University...
COVID-19 secara tersiratnya mengubah gaya hidup manusia menjadi lebih kreativiti dan berinovasi. Setiap musibah menjadi ujian yang mungkin hadir dalam pelbagai bentuk termasuk wabak melanda...
KUALA LUMPUR, June 16 ― Malaysia has the highest number of people living with diabetes in Asia with a one-in-five ratio. Despite ranking the top...
There are many factors for parents to consider when buying food and produce at the market. Apart from nutritional value, one should also pay attention...
The development of the palm oil industry has contributed significantly to the increasing export of the commodity and the well-being of the smallholders. Hence, we need...
IN facing the disruption caused by the coronavirus pandemic, policymakers, scientists, medical staff, and IT and data specialists are flooded with terabytes of pandemic...
Its very difficult to start a business story without mentioning about the pandemic, in this case the medical industry which is at the centre...
Published in a recent issue of Fish and Fisheries, the authors note that: "The capacity for aquaculture to provide an alternative source of fish and...
Some plastic waste is invisible: Shampoo, laundry detergent, and other common products often use tiny capsules made of microplastic as an ingredient. Those capsules...
KUALA LUMPUR: Economists have projected Malaysia's gross domestic product (GDP) to grow around four per cent in 2021 following the announcement of the National Recovery...
Commonplace pharmaceuticals, such as ibuprofen, can carry with them an inherent flaw in their atomic structure, which pairs the active, beneficial ingredient with a...
ALOR SETAR: Kerja menanam padi di kawasan Lembaga Kemajuan Pertanian Muda (MADA) seluas 100,685 hektar sudah menghampiri 94 peratus siap dengan 332,010 beg benih...
Think about where our energy comes from: drilling rigs and smokestacks, windmills and solar panels. Lithium-ion battery packs might even come to mind. We probably don't think...
NATIONAL food security is a key pillar in the overall strategy of national development due to its reciprocal relationships with other socio-economic fields. An...
Amidst the debate on how the Covid-19 pandemic has disrupted international trade, it is also interesting to observe how the pandemic has raised the...
KUALA LUMPUR, June 9 — The 2021-2025 National Food Security Policy Action Plan (DSMN) which was approved at the Cabinet Committee Meeting on National...
Global solar power developers are slowing down project installations because of a surge in costs for components, labor, and freight as the world economy...
EVERY risk comes with an opportunity. This is key in actuarial science as a field that is helpful in the evaluation of risk. Risk analysis and...
Many months after their initial infection, some Covid-19 patients are still suffering a baffling constellation of symptoms. More than a year since the pandemic...
How is aquafeed evolving to become much more sustainable and what can we expect to see in the future? Building on past advances, new...
(June 10): Europe's biggest airlines are seeking to deflect moves to tighten carbon curbs by favoring an increasingly discredited offsetting program, according to climate...
KUALA LUMPUR (June 8): The Ministry of Finance (MoF), under the recently launched MyDIGITAL, will ensure that payments for all government services will be made...
In the words of the great Yogi Berra, "Everything takes longer than it takes." While the US of A is making great strides at...
If you've indulged in a chocolate dessert lately, there is a good chance that its cocoa came from Ivory Coast. This West African country...
KUALA LUMPUR: Masyarakat perlu lebih bertanggungjawab dalam menguruskan pembuangan sisa domestik secara sistematik serta mengelakkan penggunaan plastik sekali guna dan memilih bahan asas terbiodegradasi...
A PAIR from Malaysia has been named second runner-up at the 2021 Asia-Pacific Economic Cooperation (APEC) App Challenge which ended last Saturday. Alvine Choo and...
The elderly and chronically ill have been the most vulnerable to COVID-19 since the start of the pandemic. In a new study, researchers demonstrate...
Minister of Plantation Industries and Commodities Datuk Mohd Khairuddin Aman Razali said the export revenue of agricommodity products had recorded RM68.1 or 17.6 per cent of the country's total export revenue.
In pursuit of its 2030 ambition to reduce the use of fossil fuel-based plastics by half before the end of the decade, Kimberly-Clark announced...
KUALA LUMPUR, June 8 — African countries, especially Senegal, offer immense business opportunities to exporters from various sectors as the continent grapples to meet...
Pharmaniaga Berhad (Pharmaniaga) remains cautiously optimistic for its second quarter ending June 2021 and expects to record better performance by focusing on operational efficiencies and...
Concerns about excessive use of antibiotics in the Australian poultry and livestock sectors has prompted an alliance of medical, environmental and animal welfare organisation...
JAKARTA, June 9 — Alarmed by the mountains of plastic waste leaching into Indonesia's waters, two best friends are taking on the environmental menace...
MOODY'S Investors Service Inc expects Malaysia's GDP to grow by slightly above 5% in 2021 in its latest forecast, as a result of the...
KUALA LUMPUR: Duopharma Biotech Bhd menerusi anak syarikat milik penuhnya, Duopharma (M) Sdn Bhd (DMSB) dijangka membekalkan 6.4 juta dos vaksin Sputnik V. Pembekalan vaksin...
High rates of malnutrition can lead to a loss in gross domestic product (GDP) by as much as 4%-5%, according to an assistant representative...
Bright Biomethane has partnered with Australian company Eneraque to build a biogas upgrading facility. The project will represent Bright's first biogas upgrader build in Australia...
The domain of national food security is a key pillar in the overall strategy of national development dueto its reciprocal relationships with other socio-economic...
Advancements in the field of advanced therapy redeem the promise of curative treatments for severe and life-threatening diseases. Meanwhile, ten gene and cell therapy...
Remember FarmVille, the agriculture-simulation social network game that once had tens of millions of players glued to their screens every day, for hours at a...
One of the most poignant cartoons of our times shows a fishmonger telling a customer who asks for a plastic bag to hold the...
FINANCE Minister Tengku Zafrul Aziz's press release on the performance of the first quarter of 2021 (Q1 2021) indicates that the economy is gradually...
LAST year brought on a global health crisis that impacted the effectiveness of healthcare systems worldwide. Countries with top-notch healthcare facilities saw interruptions and sometimes...
A disparate group met in an Illinois field on a windy spring morning to study a crop some call stinkweed. Botanists, businessmen, farmers and federal...
KUALA LUMPUR (June 2): The execution of the B20 biodiesel programme in Sabah and Peninsular Malaysia has been postponed, to a date to be...
KUALA LUMPUR: Kementerian Sains, Teknologi dan Inovasi (MOSTI) menerusi Yayasan Inovasi Malaysia menawarkan Dana Malaysia Social Innovation (MySI) 2021, berjumlah RM6.5 juta dalam usaha...
By now, most of us are very familiar with the new cards issued after receiving our first of a two-dose regimen of the COVID-19...
KUALA LUMPUR: Kelulut or stingless bee honey has been gaining popularity ever since it was recognised as a superfood by the Malaysian Agricultural Research...
We've all seen the horrific photos of ocean trash, much of it consisting of plastic fishing nets, but now biodegradable fishing nets made from...
PUTRAJAYA: The extensive use of e-wallet, particularly among youths, should encourage businesses to adopt cashless payment, says Prime Minister Tan Sri Muhyiddin Yassin. He said...
The pharmaceutical industry is on the upswing and is poised to have a compound annual growth rate of 13.7% from 2020 to 2027, according...
In 2019, six African countries have adopted biotech crops to battle challenges in crop production. One of the biotech crop adopters from the continent is Nigeria,...
The Coca-Cola Company and The Ocean Cleanup today announced that Coca-Cola will become a Global Implementation Partner for The Ocean Cleanup's river project. The...
World Environment Day is celebrated every 5th of June to remind ourselves that everyone has a part to play in addressing the pressing environmental issues...
Advancements in the field of advanced therapy redeem the promise of curative treatments for severe and life-threatening diseases. Meanwhile, ten gene and cell therapy...
SOUTHEAST Asia is renowned for the plantations that sprawl across millions of acres of its territories, some of the most common including acacia, eucalyptus,...
Tesco has become the first retailer in Ireland to make its packaging for 1kg new season potatoes fully recyclable while also reducing the amount...
Alongside India, Thailand, Indonesia and Vietnam, it is expected that Malaysia will be in the top 15 manufacturing countries by next year. Nevertheless, the rapid...
Two vaccines made by China's Sinopharm appear safe and effective against COVID-19, according to a study published in a medical journal. Scientists had been waiting...
IN celebration of World Bee Day, Malaysian Nature Society (MNS) and Corak Rentak Sdn Bhd (Corak Rentak) signed a memorandum of understanding to support...
Scientists at Nanyang Technological University, Singapore (NTU Singapore) have developed a new biomaterial made entirely from discarded bullfrog skin and fish scales that could...
KUALA LUMPUR: The government's decision not to implement a full-scale movement control order (MCO) has the support of chamber of commerce, industry, and small...
Quebec City-based Medicago and GlaxoSmithKline (GSK) have announced the positive interim Phase 2 clinical trial safety and immunogenicity data for Medicago's plant-derived COVID-19 vaccine candidate, which...
Avian influenza (AI) and Salmonella are hot topics in biosecurity and food safety news, likely due to being zoonotic and capable of causing severe...
Whether by using plant-based plastics, recycled materials, or collecting old items from consumers, the toy industry is making efforts to go green. In recent...
The COVID-19 pandemic has profoundly changed our world and the past year has been challenging for many. Today, although vaccines are bringing hope, the pandemic...
By the end of this week, the world should cross two small but significant milestones on the road to overcoming COVID-19—getting at least 5% of...
While Canada-based Dr Thierry Chopin might widely be credited with coining the phrase integrated multi-trophic aquaculture (IMTA) it is the Chinese who have been...
Gelatin isn't usually thought of as something you'd wear, unless you are a toddler playing with your wiggly treat, but now a designer in...
KUALA LUMPUR, May 26 — All sectors under the agricommodity industry, including oil palm, rubber, wood and furniture, cocoa, pepper, kenaf and biodiesel, are...
KUALA LUMPUR: Anak syarikat milik penuh Pharmaniaga, Pharmaniaga LifeScience Sdn Bhd (PLS), bersedia meningkatkan pengeluaran vaksin Sinovac daripada dua juta kepada empat juta dos...
The expression of a single protein located in the subcellular organelles of the tomato was found to help speed up or slow down its...
You're on a beach, contemplating the rocks along the coastline. No seaweed or periwinkle moss can be seen on the sea bluffs, but there...
President Biden's pledge to cut U.S. greenhouse gas emissions in half by 2030 is an admirable and ambitious undertaking. It's nearly double the goal...
Officials at Moderna and Aldevron report that the companies have expanded their collaboration in support of Moderna's COVID-19 vaccine and additional programs in Moderna's...
The new technology, named TranspiratiONal, is an environmentally-friendly alternative for agricultural plastics, such as polyethylene, often called plastic mulch. Trials have confirmed increases in crop...
KUALA LUMPUR (May 26): Malaysia fully supports the Council of Palm Oil Producing Countries' (CPOPC) move to submit an objection to Belgium which is...
THE 17 Sustainable Development Goals (SDGs) and 169 targets of the 2030 Agenda must be achieved at global, national, and subnational levels. Many cities...
Moderna's COVID-19 vaccine has hit the primary endpoint in a Phase II/III study in adolescents, with no cases of the disease observed in participants...
GEORGE TOWN, May 26 — The agriculture sector in Penang is expected to experience stable growth due to increasing local demand, especially during the...
LETTER: The consumption of fruits and vegetables is essential for the sustainability of human health. Besides their beautiful colours and delicious tastes, fruits and vegetables...
THE first quarter of 2021 was challenging for the biotechnology industry, as the selloff in March represented a sharp reversal from record highs in...
PUTRAJAYA (May 17): Only the Pfizer-BioNTech vaccine is suitable to be given to women who are in their 14th to 33rd week of pregnancy,...
SERDANG: The Malaysian Agricultural Research and Development Institute (Mardi) is set to expand research and development (R&D) at its plant factory on several aspects such...
PETALING JAYA: Every day, Malaysians produce enough food waste to fill seven Olympic-sized swimming pools, according to the Solid Waste Management and Public Cleansing...
In early April 2020, MAEPS (the Malaysia Agro Exposition Park Serdang) managed by MARDI Corporation Sdn. Bhd. was appointed by Putrajaya to play a...
KUALA LUMPUR (Bernama): Asia should lead the way in opening up patent protections to produce cheaper generic versions of life-saving medicines for critical diseases,...
Farming's digital revolution has potential for both business and planet to benefit alike. The aim of the transformation is to produce more food from...
According to the United Nations Children's Fund (UNICEF), there are around 633 million people who do not have access to clean water. Every day,...
We are rapidly becoming a behavioral economy — a world in which human behavior is a commodity that can be influenced, quantified, standardized and...
(CNN)A US Centers for Disease Control and Prevention expert said Wednesday that it's OK to give the coronavirus vaccine alongside other vaccinations, a major...
The biggest increases in soybean production this year were recorded in Italy and Romania, according to current figures published by the EU Commission. These were...
Canada is now home to 279 biogas projects following a decade of 'rapid growth', according to recent figures. In its Canadian 2020 Biogas Market Report,...
KUALA LUMPUR: Moody's Investors Service expects Malaysia's growth prospects to remain strong. This is underpinned by the country's well-developed infrastructure, competitive services and manufacturing sectors,...
More details were presented Sunday at the American College of Cardiology (ACC) conference from the Phase III DARE-19 trial testing AstraZeneca's Farxiga (dapagliflozin) in...
KUALA PILAH: The popularity of the traditional rendang maman speciality dish prepared during Aidilfitri in Negeri Sembilan, has inspired a housewife to start a maman...
The European Commission (EC) is reviewing its approach to new genomic techniques (NGT) following a report published on 29 April saying they had the...
As populations grow and pressure on wild fisheries mounts around the world, aquaculture is gaining attention – and a bigger share of the human...
We are familiar with the concept of mentoring. Typically, a more senior employee is tasked with guiding a junior colleague. But what if we...
WASHINGTON: The Pfizer and Moderna Covid vaccines should remain highly effective against two coronavirus variants first identified in India, according to new research carried...
The skyrocketing quantity of textile waste fast fashion is considered one of the biggest technological problems in the circular economy. This is also because...
THE governments of South Africa, India and dozens of other developing countries are calling for rights on intellectual property (IP), including vaccine patents, to...
Drug sales in 2020 proved more resilient than many experts anticipated in the early days of the pandemic. Still, the impact on many injectable...
A new memorandum of understanding between NEOM Company and Tabuk Fish Company will see the establishment of the largest fish hatchery in the Middle...
In a crazy week with gas shortages in the Mid-Atlantic and Southeastern U.S. because of panic buying after a cyber-attack on the Colonial Pipeline,...
KUALA LUMPUR: Malaysia's gross domestic product (GDP) growth is expected to rebound sharply in the first quarter (Q1) of 2021, following the sharper-than-expected exports...
THE Malaysian public healthcare system needs bigger investment and a stronger institution to ensure that the people in the country always have access to...
Researchers at the University of Oxford have shown that pea plants are able to make smart investment decisions when it comes to interactions with...
The energy industry has long been an old boy's club. This is especially true in the U.K. where inequalities in education and economic opportunities...
NEW YORK, May 3 — We know that fruits and vegetables are good for our health, but they could also be beneficial for the...
Imagine you're a little girl—let's call you Brooke—and you and your two siblings are sitting in the waiting room of a pediatrician's office. The...
PUTRAJAYA (May 3): The Agriculture and Food Industries Ministry (MAFI) will implement a policy to encourage more people to venture into the corn farming...
NEW YORK, April 29 — Why not purify water using the leaves and stalks that are left behind when corn is harvested? A group...
Malaysians are among the more adaptive to technology than their regional peers, our mobile penetration is at 140% and we are known to be...
Manufacturing innovation and collaboration with technology developers will be vital to maintaining the supply of medicines in future public health emergencies, according to the...
The shrimp sector is set to benefit from the inclusion of insect-based ingredients in its feed, according to Maye Walraven, head of business development...
LARUT: The Perak government is encouraging the use of biodegradable plastics that, unlike conventional plastics, are believed to be not harmful to the environment. State...
A perfect 10 – this was Malaysia's score in terms of performance and market reach in the Global Startup Ecosystem Report 2020 (GSER 2020)....
KUALA LUMPUR (Bernama): The Health Ministry has urged the public to refrain from buying and using three cosmetic products that have been detected to...
KOTA KINABALU: A team of University Malaysia Sabah (UMS) researchers has taken the initiative to teach Tamparuli villagers how to transform overripe pineapples into...
The majority of people in Africa depend on wood for cooking and heating energy due to its affordability, accessibility and versatility for meeting people's...
"…In the past, a total income of RM800–RM1,000 could support six people or more. Nowadays, you can barely support three people, and even that...
VACCINES are a very powerful tool in our fight against COVID-19. Following recent reports of a serious but extremely rare side effect of blood-clotting...
PUTRAJAYA: Agriculture and Food Industries Minister Datuk Seri Dr Ronald Kiandee chaired a meeting yesterday to discuss the National Food Security Policy Action Plan,...
MALAYSIA aspires to become a carbon-neutral nation in the future as it views climate change and sustainability as an issue of high significance, Minister...
The Chief Technology Officer and Co-founder of Plus Solar, Ryan Oh Zhi Kang has highlighted the need for more talent in software engineering, UIUX...
OTTAWA: Kanada semalam meluluskan penggunaan vaksin Pfizer-BioNTech Covid-19 untuk remaja berumur 12 tahun ke atas, menjadi negara pertama yang melakukannya. "Ini adalah vaksin pertama yang...
Food security is and always will be at the forefront of global social and environmental issues. Vertical farms transcended the boundaries of the food...
New Zealand Forest Service said it aims to turn forestry waste into a potential biomass source. The government agency will also be working on a...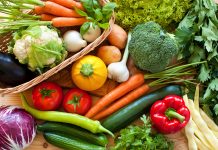 News portal Bernama has reported that the Ministry of Agriculture and Food Industries is looking to explore new cooperation opportunities in the agriculture and...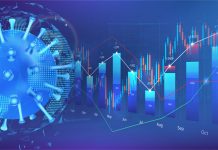 In a new FirstWord Perspectives podcast series sponsored by PDQ Communications, From Conference Rooms to Zooms, How Marketing has Changed since 2020, leading experts discuss...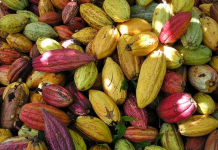 Di Malaysia, Guan Chong Cocoa Manufacturer Sdn Bhd di Pasir Gudang adalah syarikat pengisar koko terbesar Malaysia dan keempat terbesar dunia, dengan kapasiti 250,000...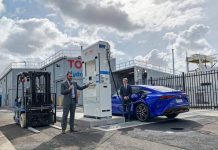 LONDON, April 27 (Reuters) - Decarbonising energy and other industries globally using hydrogen will require investment of almost $15 trillion between now and 2050,...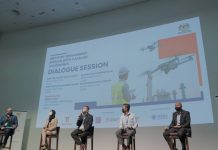 KUALA LUMPUR, April 23 ― A special forum was recently held to discuss new Civil Aviation Directives (CAD) by the Civil Aviation Authority of...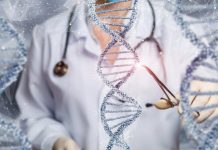 Happy DNA Day, fellow nucleic acid enthusiasts! On April 25, 2003, Congress declared National DNA Day, commemorate the date in 1953 that our favorite...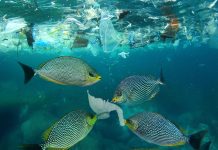 Microplastics are ingested by marine biota including fish. This could lead to food safety concerns: they are potentially dangerous for consumers of fish. A...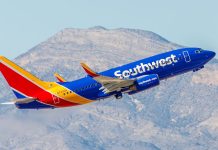 Phillips 66 and Southwest Airlines have signed a memorandum of understanding to advance the commercialization of sustainable aviation fuel, focusing on public awareness, along with research...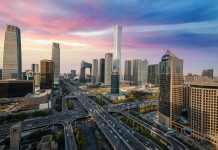 KUALA LUMPUR: Developing Asia's gross domestic product (GDP) is set to rebound to 7.3 per cent this year and moderate to a growth of 5.3...
GENEVA: Pertubuhan Kesihatan Sedunia (WHO) dan agensi lain menyeru supaya tindakan pemberian vaksin bagi campak dan penyakit lain dipertingkatkan di seluruh dunia selepas wabak...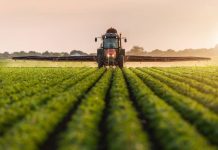 A RECENT site visit to a chilli and rock melon farm in Banting, Selangor – part of the Malaysian Digital Economy Corporation (MDEC) Digital...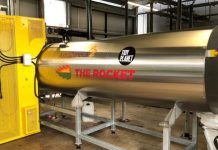 Astra Zeneca set a sustainability target to reduce waste and embrace a circular economy. As part of this environmental commitment, the company is also...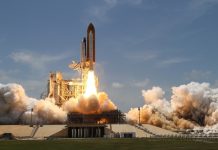 KUALA LUMPUR, April 22 — The Ministry of Science, Technology and Innovation (Mosti) hopes the country's space sector will contribute at least 0.3 per...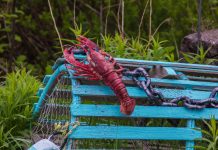 A team of Massachusetts Institute of Technology (MIT) researchers has developed a nanofibrous hydrogel-based material that mimics the structure of a lobster's underbelly, and...
THE documentary, Seaspiracy, claims commercial fishing's bycatch hauls (non-targeted or unintended species) are huge. You want to snare a bird, but you also get more...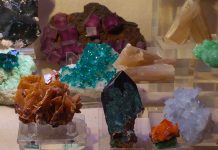 THANKS to the Earth's geological formation millions of years ago, today Malaysia is blessed with various mineral resources – all of which have contributed...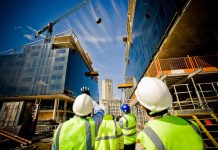 KUALA LUMPUR: Malaysia perlu mewujudkan kira-kira dua juta pekerjaan berkualiti tinggi untuk pekerja dari semua latar belakang dan tahap kemahiran. Menurut penulisan Pemimpin Amalan untuk Pembangunan...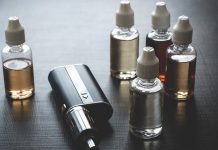 A new study led by researchers at Virginia Commonwealth University and Penn State College of Medicine in Hershey, Pennsylvania, has found that e-cigarettes that...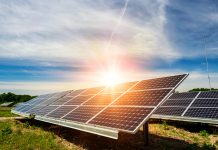 LONDON — Solar and wind energy could replace fossil fuels entirely to become the world's power source by 2050, a new report has claimed. Published...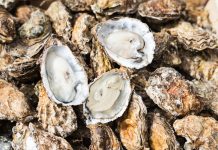 On a global stage, the oyster industries in Australia and New Zealand are small fry compared to their US and French counterparts. But what...
The agriculture sector is among the major contributors to the Malaysian economy, in terms of food supplies, export earnings and employment generation.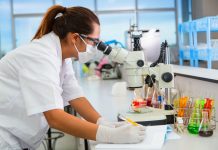 COVID-19 may have wreaked havoc on the U.S. economy last year, but it did not derail biotech employment. If anything, the pandemic is expected to...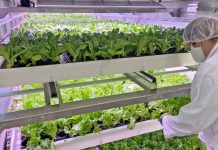 The world of controlled environment agriculture (CEA) is continuing to develop at an accelerated rate. In line with Agritecture's mission "to accelerate climate-smart agriculture...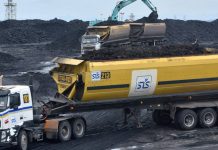 JAKARTA -- Major Indonesian coal miner Adaro Energy aims to enter the renewable energy sector this year, CEO Garibaldi Thohir said on Monday, calling...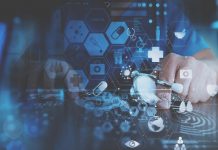 WHILE the COVID-19 pandemic has accelerated the growth potential of both HealthTech and EdTech, inconsistent access to internet connectivity might prevent these two emerging...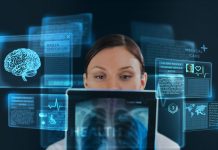 PFIZER has entered into a collaboration with DoctorOnCall to launch a digital therapeutics platform that focuses on three key therapeutic areas namely smoking cessation,...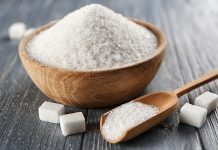 KOTA KINABALU: Sabah government-owned Sawit Kinabalu Group has signed memoranda of understanding (MoUs) with Borneo Lestari Sdn Bhd and Admuda Sugar Sdn Bhd to develop...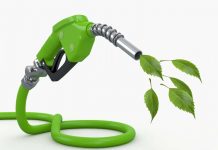 Renewable diesel has been off to quite a start this year. Just one week in February brought several big news stories in the renewable...
In August 2005, the Malaysia's National Strategic Plan (NSP) for Solid Waste Management envisaged a target of diverting 40 percent of municipal waste from...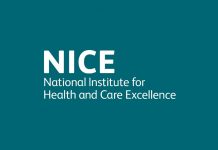 The National Institute for Health and Care Excellence (NICE) has unveiled new guideline recommendations with the aim of providing accelerated patient access to new...
KUALA LUMPUR: Isu kekurangan hasil dan kualiti benih boleh ditangani dengan pengenalan aplikasi pertanian pintar yang dapat memberikan jangkaan pengeluaran dan tahap kualiti benih. Profesor...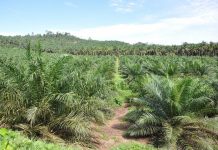 Malaysia said it was not affected by Belgium's decision to ban the use of palm oil as a biofuel in the country from next...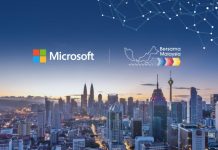 PUTRAJAYA: Pusat data serantau yang pertama di Malaysia akan ditubuh bagi menyediakan perkhidmatan boleh diyakini dalam negara, dengan tahap keselamatan data dan privasi bertaraf...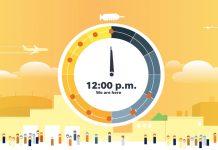 As of Monday, COVID-19 vaccines are available to every American over 16 who wants a shot, but a panel of experts convened by USA TODAY remains deeply concerned...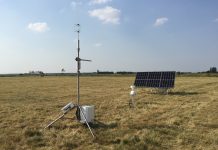 Substantial cuts in global greenhouse gas emissions could be achieved by raising water levels in agricultural peatlands, according to a new study in the...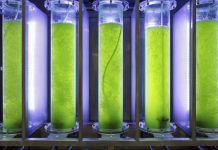 Boustead Holdings Bhd has partnered Next Generation Oil Sdn Bhd (Next Gen) to co-create a new economic ecosystem with renewable algae biofuel technology, which...
Achieving economic, social, and environmental performance in today's dynamic business climate requires a sustainability strategy that is executed with discipline year after year. This...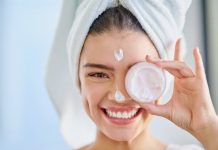 Earlier this month, I read with much concern about the reports related to harmful ingredients like hydroquinone and tretinoin in local cosmetic products. Unfortunately, this...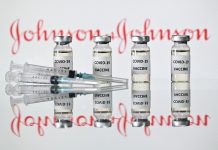 THE HAGUE: Blood clots should be listed as a "very rare" side effect of the Johnson & Johnson coronavirus vaccine but its benefits still...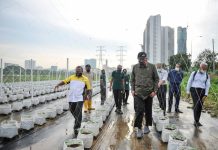 KUALA LUMPUR, April 19 — The Federal Territories (FT) Ministry will implement a large-scale precision farming project commercially to provide employment opportunities to the...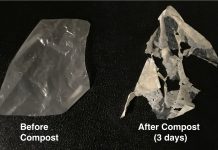 Biodegradable plastics have been advertised as one solution to the plastic pollution problem bedeviling the world, but today's "compostable" plastic bags, utensils and cup...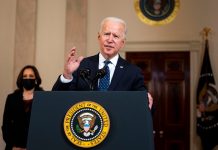 With Katherine Tai confirmed unanimously by the Senate as the U.S. Trade Representative (USTR) and Secretary of Agriculture Tom Vilsack in place at the U.S. Department of Agriculture (USDA),...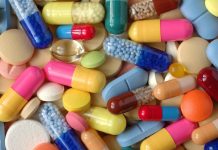 Much of common pharmaceutical development today is the product of laborious cycles of tweaking and optimization. In each drug, a carefully concocted formula of...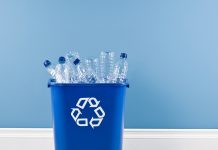 KOTA BHARU: Three students from Sekolah Menengah Kebangsaan (SMK) Kubang Kerian, near here have developed a smartphone application called 'Recybin' to facilitate waste management and...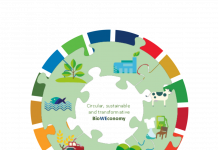 Experts in the European Commission's in-house science service, the Joint Research Centre (JRC), have built four alternative scenarios for how the EU...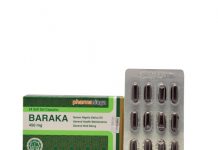 Pharmaniaga Bhd 's subsidiary, Pharmaniaga Logistics Sdn Bhd (PLSB) has been officially appointed by Egypt's Pharco Pharmaceuticals as the sole distributor of Baraka health supplements in Malaysia...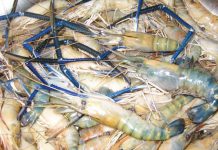 Angkatan Koperasi Kebangsaan Malaysia Berhad (ANGKASA) menyasarkan 500 ahli koperasi membabitkan diri dalam penternakan udang galah bagi menggalakkan perkembangan industri akuakultur.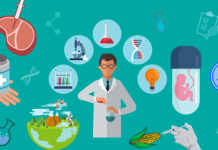 Biotechnology could potentially account for about 20 percent of the global economy by 2040, with agricultural and manufacturing uses the main drivers...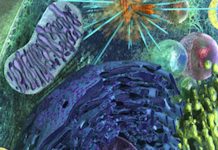 By combining artificial intelligence and an extensive atlas of protein biology, Cyclica is taking new approaches to searching for old drugs...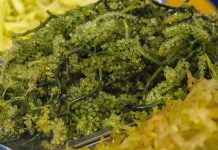 In a bid to strengthen, promote and develop collaborative research on the commercialisation of Sea Grapes, a memorandum of understanding (MoU) was...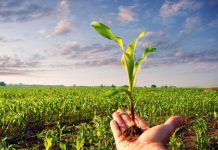 Low-cost, low-carbon but high greenhouse gas reducing impact describes the opportunity for using biobased diesel fuel as helping achieve climate change.  Biofuels...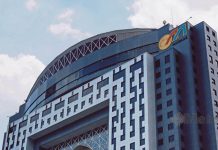 Malaysia External Trade Development Corporation (MATRADE) has inked a Memorandum of Cooperation (MoC) with Japan External Trade Organization (JETRO) in Tokyo to...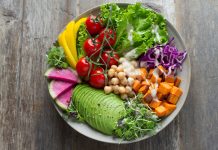 The results of a study by researchers at the University of Groningen and University Medical Centre Groningen suggest that high dietary intake...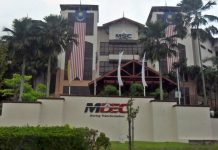 Malaysian Digital Economy Corp (MDEC) is working to get more banks to provide microfinancing for farmers in driving the country's agriculture ecosystem...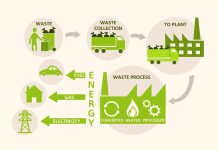 The world is struggling to act on the climate impact via various new standards and regulations. While the USA declined participation under...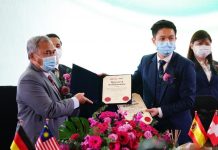 As we reach our golden years, it is interesting to note that what we are truly frightened about is not ageing itself,...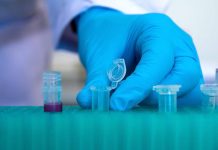 A new report suggests the global biotechnology and pharmaceutical services outsourcing market will grow because of the pandemic and rising drug development...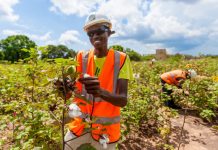 Radical reforms in Kenya's agricultural sector are set to inject fresh impetus to Bt cotton farming in the country, should a fibre crops legislative...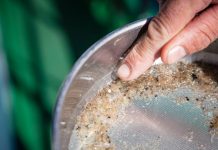 Last month the case for oxo-biodegradable (as distinct from oxo-degradable) plastic was strengthened considerably, because a five-year study (the Oxomar Study), has now...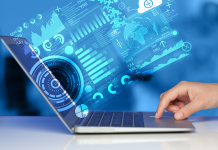 Majlis Pembangunan Wilayah Ekonomi Pantai Timur (ECERDC) dengan kerjasama Universiti Malaysia Kelantan (UMK) menganjurkan Program Digital @ Jeli, semalam. Kursus latihan berbentuk...
The UK National Institute for Health and Care Excellence (NICE) has published new guidance on the assessment of chronic pain, recommending exercise...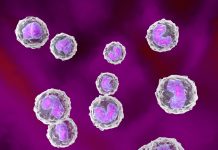 The latest in a series of webinars organised by the team behind the F3 Challenge, which is focusing on single-cell and novel...
A study shows that around 90 percent of mineral construction waste in Germany is recycled in an environmentally compatible manner. In road...
KUALA LUMPUR: In developing a dynamic entrepreneurial community, MARA is offering programmes that will offer optimum opportunities for entrepreneurs to expand their businesses, particularly...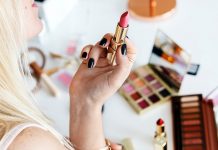 PARIS, April 8 — Certain substances present in cosmetics and beauty products could be responsible for an increased risk of endometriosis. Spanish researchers are...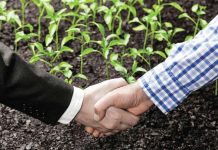 BACHOK: The Ministry of Agriculture and Food Industries (MAFI) is targeting sales of agricultural products through the Contract Farming Programme to reach RM60 million this...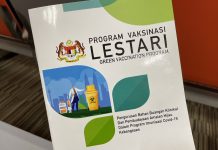 PUTRAJAYA: Kementerian Alam Sekitar dan Air (KASA) hari ini memperkenalkan garis panduan bagi mengurus bahan buangan klinikal daripada Program Imunisasi COVID-19 Kebangsaan (PICK) yang...
KUALA LUMPUR: Malaysia percaya tumpuan terhadap Internet Kebendaaan (IoT) dapat membantu merancakkan pembangunan industri pasca COVID-19 dalam sesebuah blok ekonomi. Perdana Menteri, Tan Sri Muhyiddin...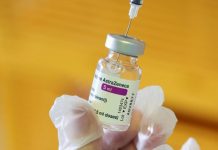 The European Medicines Agency has concluded that certain unusual types of blood clots are a very rare side effect of the Oxford/AstraZeneca COVID-19 vaccine,...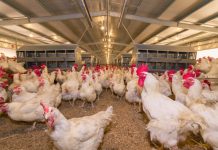 MOST of us have consumed both chicken and eggs during our lifetime without much knowledge of how the poultry industry actually operates. For a starter,...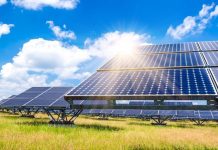 Solar power's environmental benefits are not new information to most, though adoption in its early years has been slow due to financial viability. Historically,...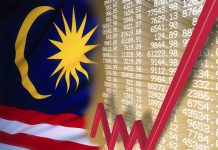 KUALA LUMPUR (April 2): A greater public-private partnership is crucial to drive the country's economy and it will become even more important in the...
The government has announced plans for everyone in England to be able to access free, regular, rapid coronavirus testing from April 9, in a...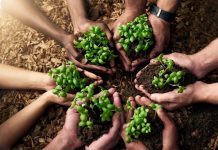 Access to safe and nutritious food has never been more important. The Covid-19 pandemic has added to the global problems of hunger and malnutrition....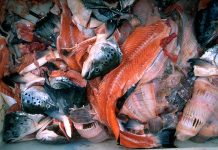 Waste from farmed salmon processing plants is currently being tested as a means to produce a biodegradable alternative to polyurethane plastic. While polyurethane, which is...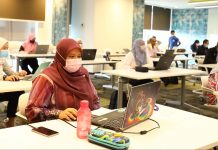 ASIA PACIFIC, MALAYSIA — 1 April 2021 — Microsoft Corp. on Tuesday announced it has helped over 30 million people in 249 countries and territories...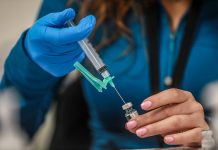 PUTRAJAYA (April 6): Universiti Putra Malaysia Teaching Hospital (HPUPM), which is a COVID-19 vaccination centre, is going that extra mile to gain the confidence...
CAMERON HIGHLANDS: Lembaga Pemasaran Pertanian Persekutuan (FAMA) tampil membantu mempromosikan produk strawberi keluaran pusat pelancongan Cameron Highlands sepanjang Perintah Kawalan Pergerakan (PKP). Timbalan Ketua Pengarahnya,...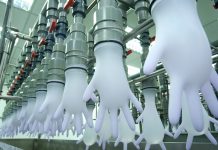 KUANTAN: The construction of the rubber gloves and personal protective equipment (PPE) hub by the World Gloves International Group City and Hub Development Sdn...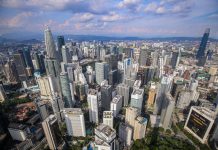 KUALA LUMPUR, April 6 — The International Monetary Fund (IMF) maintains its forecast on Malaysia's gross domestic product (GDP) growth this year at 6.5...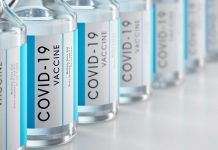 The US Department of Health & Human Services (HHS) has put Johnson & Johnson in charge of the Emergent BioSolutions' Bayview facility in Baltimore, which ruined around 15 million...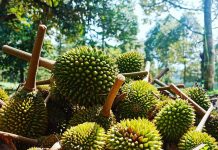 KOTA KINABALU (Apr 6):  The Sabah Ministry of Agriculture and Fisheries through the State Agriculture Department (JPS) is allocating 35,000 subsidised saplings of high-quality...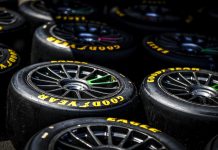 US tyre giant Goodyear announced a new sustainable soyabean procurement policy on 18 March. The company said the policy's aim was to help guide processors,...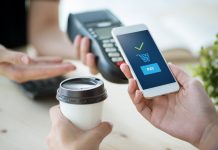 THE ASEAN consumer market, which is expected to reach US$4 tril by 2030, is still very tied to cash transactions, implying that there would...
KUALA LUMPUR: Health experts have called for increased genomic surveillance and epidemiological analysis to track the SARS-CoV-2 variants and break the chain of Covid-19...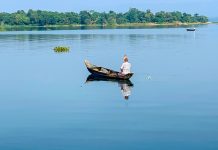 DHAKA, April 2 ― The floating gardens of Bangladesh are a precious aid in reducing the food insecurity linked to frequent flooding. According to...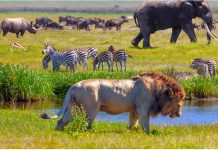 Biodiversity provides human health benefits on the land and in the water, according to a pair of newly published studies. Previous studies have highlighted many...
Phase II: System Dynamics Model of Industrial Crops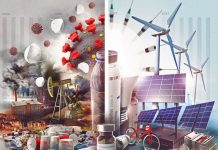 KUALA LUMPUR: The Covid-19 pandemic has provided Malaysia with an opportunity to reset and build stronger fundamentals on multiple fronts, says Bank Negara. Governor Datuk...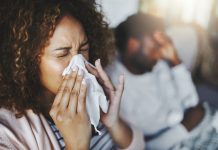 TOKYO, March 27 ― Stress could be an aggravating factor in people who suffer from allergies. According to a Japanese study, the increase in...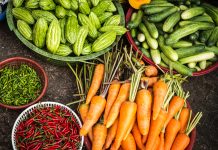 SABAK BERNAM: Kerajaan Selangor melalui Perbadanan Kemajuan Pertanian Selangor (PKPS) melaksanakan Selangor Smart Agro Park (SSAP) yang mampu menjadi tunjang kepada keselamatan bekalan makanan...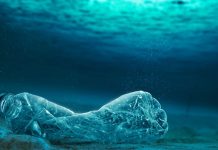 Project STOP and its partners celebrate milestones in preventing plastic leakage to the environment in Indonesia. From 2017 until end of 2020, the programme...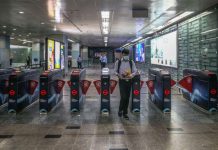 KUALA LUMPUR, Apr 1 — New graduates who joined the job market last year received lower pay than the previous year, with most getting...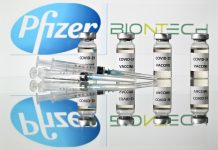 BERLIN: BioNTech-Pfizer mengatakan vaksin COVID-19 keluarannya berkesan 100 peratus untuk kumpulan umur 12 hingga 15 tahun. Syarikat itu menyusun jadual untuk mula menyuntik remaja sebelum...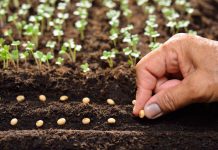 Local companies have been urged to take part in developing the seed industry so as to accommodate the domestic supply, said Agriculture & Food...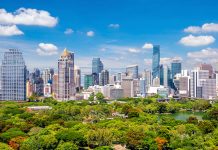 PTT and Bangchak Corporation have pledged to help Thailand become a regional production base for high-value biochemical products after the pandemic eases. Thailand wants to...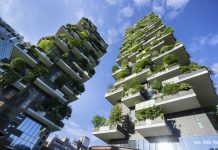 As prospects for an end to the pandemic prompt talk of building back better, many have argued for a sustainable, inclusive and resilient recovery as the best...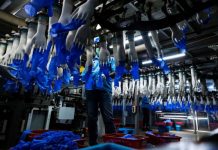 KUALA LUMPUR, March 29 — Malaysia's export of medical devices registered a double-digit growth of 24.9 per cent valued at RM29.99 billion in 2020,...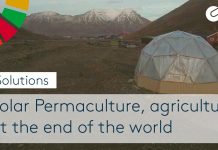 LONDON, March 29 — Benjamin Vidmar is an American chef living in Norway, in Longyearbyen. In this city, the last inhabited community before the...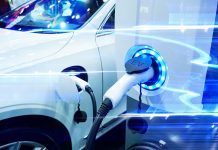 AS Asean countries are progressively updating their electric vehicle (EV) roadmaps, both Malaysia and the Philippines have emerged as two laggards in terms of...
The pandemic has brought a greater focus to employees' reliance on technology and their employee experience as the remote working trend started to rise...
ALTHOUGH the current administration will increase the funding allocation of the National COVID-19 Immunisation Programme (NIP) from RM3 bil to RM5 bil, low vaccination...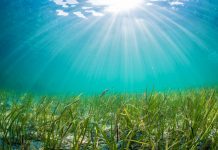 Anyone looking to sequester carbon and improve biodiversity should seriously consider in investing in seagrass restoration, according to Mark Parry, of the Ocean Conservation...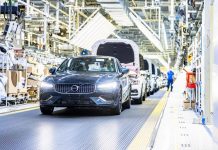 Volvo Cars's manufacturing plant in Daqing, China, is now powered by 100% climate-neutral electricity, with 83% coming from biomass.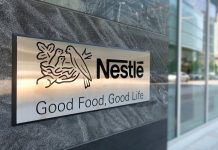 KUALA LUMPUR: With indisputable realities such as the climate change being a growing global emergency, Nestle (Malaysia) Bhd has been stepping up...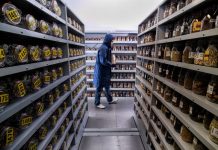 This was the moment of truth. We'd spent countless hours meticulously sterilising seeds (1,710, to be specific), filling the lab with a...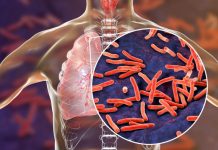 KUALA LUMPUR, March 31 — The number of tuberculosis (TB) cases in the country is still high, said a respiratory medicine specialist.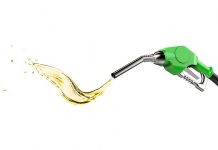 If companies want to capture value and ultimately profit from the projected growth in renewable diesel, they must understand their netback.
A total of 7,205 applications for the PENJANA Small and Medium Enterprise (SME) Financing programme have been approved as of March 12,...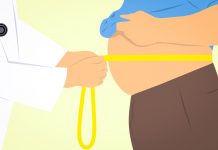 Selenium is a trace mineral that has powerful antioxidant properties. It is a co-factor enzyme and its main job as an antioxidant...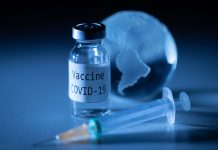 Medicago, the Quebec City-based biopharmaceutical company, and GlaxoSmithKline (GSK) have announced the start of Phase 3 clinical testing of Medicago's plant-derived COVID-19 vaccine candidate...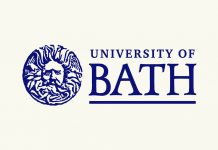 The Green Chemistry Commitment (GCC) is a global initiative to help transform chemistry education by preparing chemistry students with a better understanding...
SERDANG: The country's agrofood sector needs to emphasis on the use of mechanisation, automation, modern and precision farming as well as other...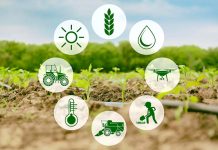 SERDANG: Modern farming and computer networking in the agriculture sector are among the focus of topics discussed at the National Agricultural and...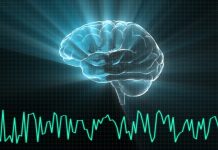 In the hours after we die, certain cells in the human brain are still active. Some cells even increase their activity and...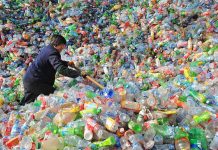 BETTER management of plastic waste would create a multi-billion-dollar economy, particularly for circular economy, on top of reducing marine pollution.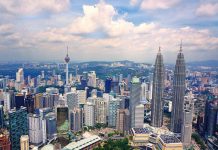 KUALA LUMPUR: Malaysia has recorded an increase of RM200 million or 1.25 per cent in domestic direct investment (DDI) into Malaysian halal parks...
OUT of 13 Asian markets surveyed in a new research commissioned by Prudential Corporation Asia, Malaysia came up top as the leader...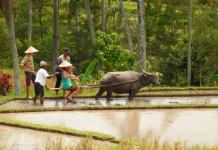 ALTHOUGH travel for tourism is allowed under the targeted bubble travel between states under the recovery movement control order (RMCO) effective from...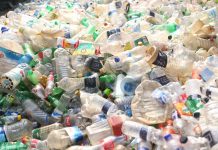 KUALA LUMPUR: More than 75 per cent of the material value of plastics worth US$6 billion is lost per year across Malaysia,...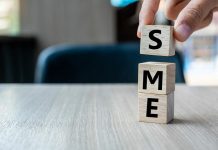 PETALING JAYA: The government has approved 7,205 applications with a total loan value of RM1.36bil under the National Economic Recovery Plan (Penjana)...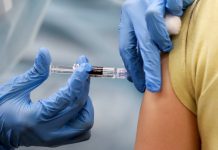 The government started human trials on Monday of a domestically developed coronavirus vaccine and expects to deploy it next year, which its...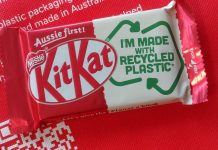 It was a big week of news for Licella and their Cat-HTR platform in Australia with two soft plastic project announcements. First,...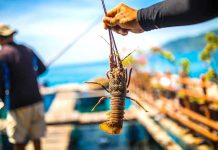 TUARAN: Lobster farming will become a source of income for B40 families at Kampung Bantayan in Tamparuli here. Minister...
If you heard Canada is sitting on an untapped $200 billion/year sustainable economic development opportunity for forestry, agriculture and municipal solid waste,...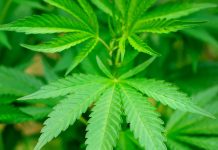 Everybody has an opinion on medical cannabis. The fact is we do not know a lot about the effects of cannabis on...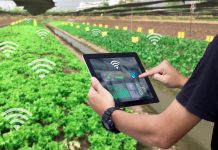 KUCHING: Farmers in Sarawak are encouraged to adopt digitalisation or the Internet of Things (IoT) in their farming to increase productivity and...
KUALA LUMPUR, March 19 — Singer Zainal Abidin Mohamad's popular number "Hijau" comes to mind when setting foot on the grounds of...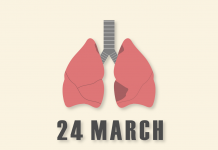 KUALA LUMPUR: A team of researchers from Universiti Putra Malaysia (UPM) has succeeded in creating two innovations – TB Strip and TB...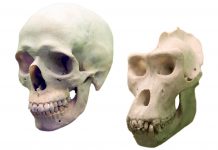 A new study is the first to identify how human brains grow much larger, with three times as many neurons, compared with...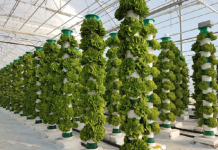 KUCHING (March 22): Sarawak's Trade and Tourism Office in Singapore (Statos) is partnering with Singapore's vertical farm founder, Sky Urban Solutions, to...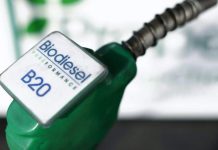 KUALA LUMPUR (Reuters) - Malaysia's exports of palm-based biodiesel are likely to fall this year to their lowest since 2017 due to...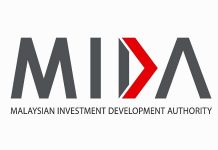 THE Malaysian Investment Development Authority (MIDA) is intensifying its efforts to attract high quality investments to boost Malaysia's status as a globally...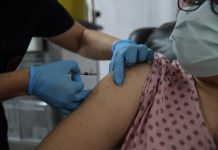 PUTRAJAYA (March 22): Malaysia will no longer adopt the previous 'one dose, one dose reserve' policy, to speed up the vaccination process...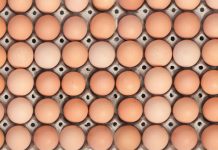 With UK agriculture accounting for 10% of all UK greenhouse gas emissions, the pledge by Morrisons is 5 years ahead of other...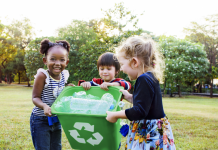 Solid Waste and Public Cleansing Management Corporation (SWCorp) is encouraging recycling practice among teenagers to create a community that is more sensitive...
Pengumuman pakej rangsangan terkini diumumkan Perdana Menteri, Tan Sri Muhyiddin Yassin, iaitu Program Strategik Memperkasa Rakyat dan Ekonomi (PEMERKASA) menjadi langkah maklum...
Medical cannabis is a subject of much debate. There is still a lot we do not know about cannabis, but researchers from...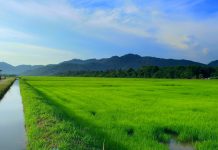 The Ministry of Agriculture and Food Industries (MAFI) is working on policy models that can be created with the assistance of insurance...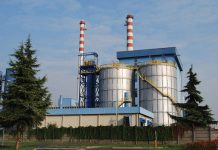 KUALA LUMPUR: Pengurusan sisa pepejal adalah satu proses yang rumit dan kritikal. Loji Rawatan Termal (Insinerator) adalah alternatif terbaik dalam melupuskan sisa...
KUALA LUMPUR: Perbadanan Pembangunan Industri Halal (HDC) menyasarkan perkhidmatan makanan dan farmaseutikal halal dapat menjana pendapatan masing-masing sebanyak RM40 billion dan RM1.6...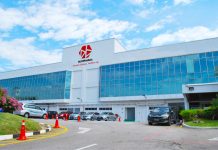 KUALA LUMPUR: Semua anak syarikat Duopharma Biotech Bhd termasuk anak syarikat luar negaranya di Singapura dan Filipina, mencapai pensijilan ISO37001, piawaian antarabangsa...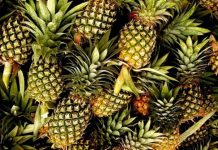 SERDANG: The Malaysian Pineapple Industry Board (MPIB) will be established in Sabah to increase production and expand pineapple cultivation in the state, said Agriculture and...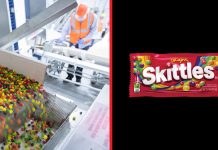 Sweets and snacks producer Mars Wrigley and Danimer Scientific, a developer and manufacturer of biodegradable materials, today announced a two-year partnership to...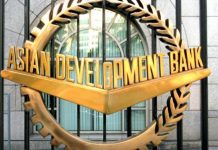 KUALA LUMPUR, March 17 — Southeast Asian countries, which are recovering from the Covid-19 pandemic, can benefit from investments in green infrastructure,...
COVID-19 | China will continue to work closely with Malaysia to strengthen cooperation on the Covid-19 vaccine and to assist the country to...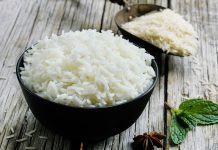 ILLINOIS, March 16 ― Will we still be able to eat rice whenever we want in 30 years? That's the question asked...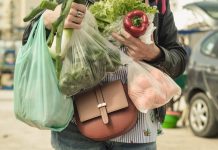 SHAH ALAM - Penggunaan plastik sukar dielakkan kerana ia telah menjadi suatu kebiasaan yang memudahkan kehidupan seharian dari peralatan makanan sehingga komponen...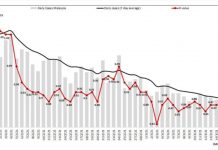 KUALA LUMPUR: Kawalan penularan COVID-19 di Malaysia menunjukkan perkembangan positif apabila kadar kebolehjangkitan (Rt) kekal pada kadar 0.87, manakala jumlah zon hijau...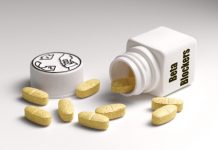 Drugs such as beta-adrenergic antagonists (beta blockers) have been linked to a range of adverse effects, including depression. But how reliable are...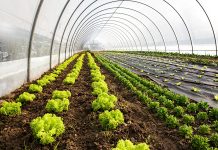 In the wake of the Covid-19 pandemic lockdown one-year anniversary, we realise the importance of securing global, regional and especially the local...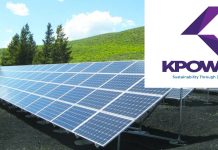 KPower Berhad has been shortlisted by the Energy Commission (EC) to develop a large scale solar photovoltaic plant of 50 megawatts in...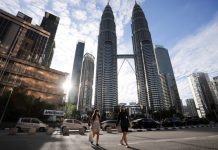 KUALA LUMPUR: Prime Minister Tan Sri Muhyiddin Yassin's move to embark on official visits to meet with leaders of foreign nations is...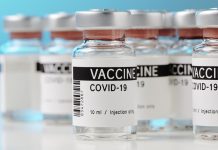 PARIS: With several Covid-19 vaccines either being rolled out or under trial, here is a rundown of the various stages of their...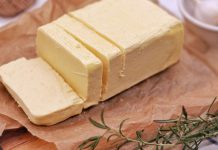 Canadian dairy farmers are under fire for feeding palm oil to their cows in order to produce more butter, which is in...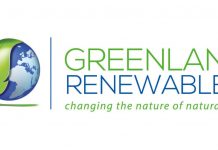 Decarbonizing natural gas for transportation and utility/pipelines by taking organic waste from landfills, dairy and hog farms, food waste and wastewater treatment plants...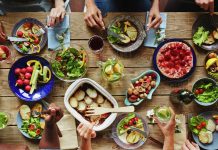 PARIS, March 9 — A third of all the world's man-made greenhouse gas emissions are linked to food, according to new global...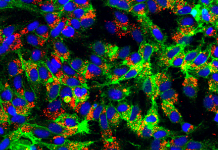 To establish chronic disease, the hepatitis B virus (HBV) must have its genome of relaxed circular DNA (rcDNA) turned into covalently closed...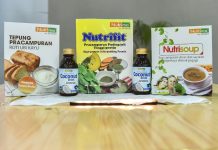 SERDANG (March 9): The Malaysian Agricultural Research and Development Institute (MARDI) has introduced four food innovation products with health benefits, namely mixed...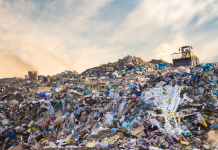 KUALA LUMPUR, March 11 — Malaysians have been generating over 200,000 tonnes in household waste nearly every month since the start of...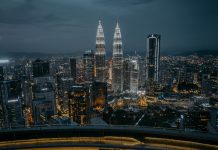 ON the first anniversary of the Tan Sri Muhyiddin Yassin administration, the stage is set for the next lap of our economic...
Malaysia will purchase additional Pfizer-BioNTech Covid-19 vaccines bringing the total allocation of the vaccines in the country to 32 million.
KUALA LUMPUR, March 10 — The The Malaysian Cocoa Board's (MCB) Cocoa Innovative and Technology Centre (CITC) is undertaking various research and...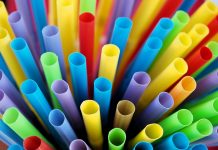 KUALA LUMPUR - Straw besi, straw buluh, straw serai dan straw kertas, ini antara jenis penyedut minuman yang pernah muncul dua tahun...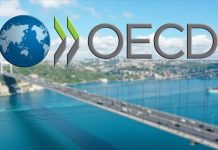 BRUSSELS (March 10): Global gross domestic product (GDP) is expected to reach pre-pandemic levels by mid-2021, provided that countries roll out vaccines...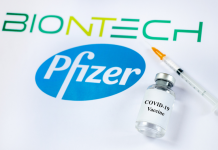 MOSCOW: Germany's BioNTech and the US' Pfizer have the capacity of manufacturing up to three billion doses of their coronavirus vaccine next year,...
We recently presented 10 top tips for shrimp farming, covering a number of areas. In this instalment, we would like to focus on...
The U.S. Energy Information Administration released the latest edition of its Short-Term Energy Outlook on March 9, predicting that electricity generation from...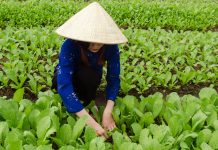 HANOI (Vietnam News/ANN): Nova Consumer Group has announced plans to hire around 2,000 employees this year to bring more high-quality agricultural products...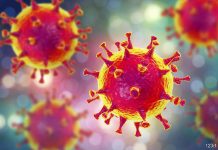 SINGAPURA - Penyelidikan terbaharu di Singapura mendapati vaksin Pfizer-BioNTech dapat membantu tubuh menghasilkan antibodi dan jenis sel imun tertentu bagi melawan virus...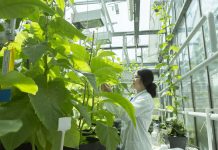 KUALA LUMPUR: Only 2,982 of the 18,547 vacancies available in the agriculture sector last year have been filled, said Human Resources (KSM) Minister...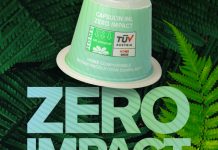 Luxembourg-based company Capsul'in Pro has launched its Zero Impact Nespresso-compatible coffee capsule, the first of its kind to be 100% biobased, certified...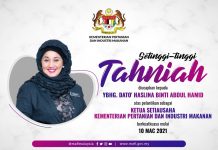 PUTRAJAYA - Dr Maziah Che Yusoff dilantik sebagai Ketua Setiausaha (KSU) Kementerian Pembangunan Wanita, Keluarga dan Masyarakat (KPWKM) berkuat kuasa pada Rabu.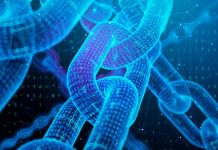 Director of Media and Communications at EMIR Research, Jamari Mokhtar has emphasised that Minister of Science, Technology, and Innovation (MOSTI) Minister, Khairy Jamaluddin's move to...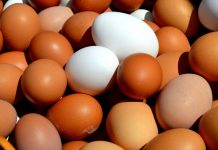 The British Hen Welfare Trust (BHWT) is urging consumers to buy small, medium or mixed weight eggs in a bid to protect...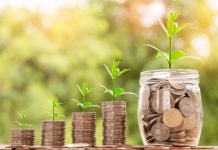 The European Commission has approved an investment of over €77 million from the Cohesion Fund to improve the waste collection, treatment and...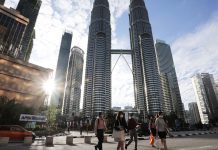 K-SHAPED recovery is most likely to happen in most countries after the Covid-19 pandemic, including Malaysia. As a result,...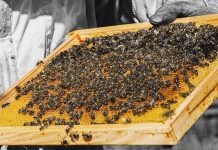 Propolis is a resin that bees create. It contains a mixture of bee saliva, beeswax, and substances from plants and trees. Propolis...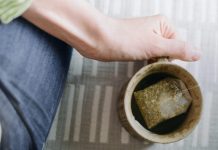 Humans first drank caffeinated tea more than 4,000 years ago in China. Since then, it has become one of the most popular...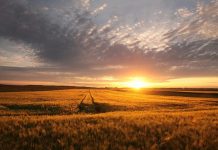 What's the life cycle system for corn starch ethanol? What is the current best estimate for carbon intensity of corn ethanol? What about...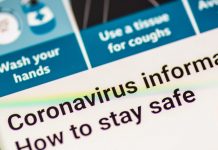 COVID-19 discovery was quickly followed by accusations and finger-pointing between the United States and China, further clouding the mystery behind COVID-19 origins...
The appointment of the National Farmers Organisation (Nafas) as the sole wholesaler for the Certified Paddy Seeds Incentive (Insentif Benih Padi Sah...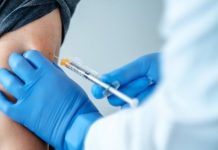 KUALA LUMPUR: Now that the first batch of Covid-19 vaccines has arrived in Malaysia and the first group of people are receiving their...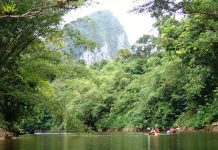 PRIME Minister Tan Sri Muhyiddin Yassin's expressed wish to review the Environmental Quality Act, enacted in 1974, is refreshing to hear.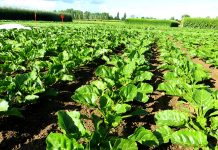 Choosing the right crops to grow in your farm is a back-and-forth dance between two elements. Principally the 2 dance partners are...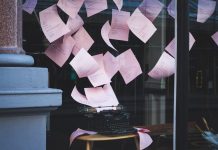 Reading the news on our cellphones has been one of the major habit changes due to COVID-19. My friends, who once could...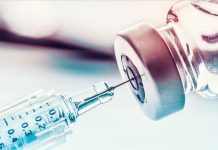 KUALA LUMPUR, (March 2): The Science, Technology and Innovation Ministry (MOSTI) and MIMOS Bhd, with the assistance of the Health Ministry, have...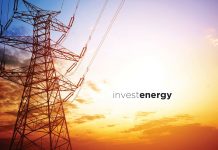 KUALA LUMPUR: Invest Energy Sdn Bhd, a company in the renewal and clean energy sector, plans to invest RM2.2 billion over the...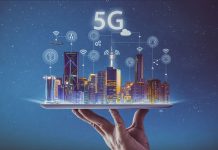 Kehadiran teknologi jaringan tanpa wayar Generasi Kelima (5G) berpotensi besar mewujudkan industri baharu membawa manfaat besar kepada ekonomi negara. Dijangkakan, ia akan...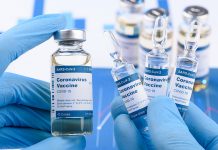 As COVID-19 gained steam worldwide last spring, little was known about the disease and the havoc it would wreak on the world....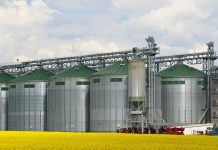 U.S. biodiesel production reached 159 million gallons in December 2020, up from 151 million gallons the previous month and up from 133...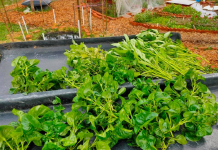 KUALA LUMPUR, Feb 26 ― Businesswoman Samantha Lai's family has been composting kitchen waste since she was young. Late...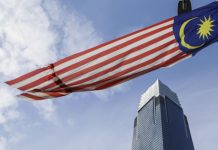 KUALA LUMPUR: Program Imunisasi COVID-19 Kebangsaan dapat membantu memulihkan keyakinan perniagaan, seterusnya memacu pertumbuhan ekonomi negara, kata Menteri di Jabatan Perdana Menteri...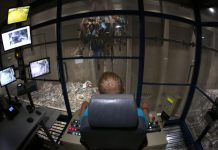 The global demand for waste-to-energy (WtE) market is expected to witness high surge in demand as governments across the globe invest in...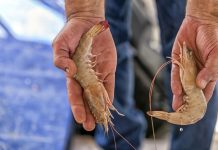 The increasingly sophisticated administration of probiotics is having a major impact on the sustainability of shrimp aquaculture, and there are further advances...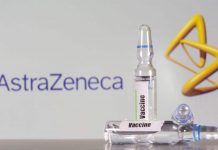 The first batch delivery of AstraZeneca Covid-19 vaccine to Malaysia is expected to arrive in the second quarter of this year, the...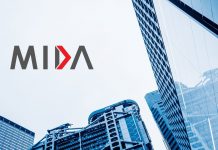 KUALA LUMPUR, 2 Mac -- Projek berintensifkan modal yang melibatkan teknologi canggih dan tenaga kerja mahir menguasai landskap pembuatan pada tahun lepas, kata...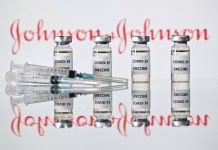 Americans will start receiving Johnson & Johnson's COVID-19 vaccine within the next 24 to 48 hours, J&J CEO Alex Gorsky told NBC's Today this morning.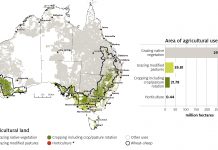 The Australian Government released its Snapshot of Australian Agriculture report, outlining the current state of Australian agriculture. It covers eight key aspects...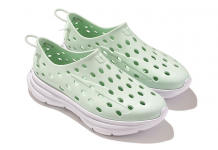 Kane Footwear, a new name in active recovery footwear, has launched a new, bio-based molded, EVA foam slip-on, which the company is...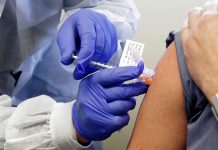 COVID-19 | Side effects such as pain and swelling at the shot spot, fatigue, headache, fever and chills are common for Moderna...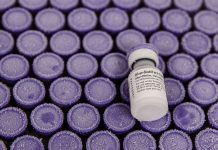 KUALA LUMPUR, Feb 23: A senior consultant paediatrician believed that the Pfizer-BioNTech vaccine would reduce the risk of persons with disabilities (PwD)...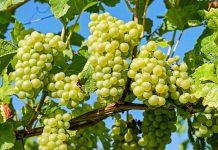 KUALA LUMPUR: Pertanian memainkan peranan penting dalam ekonomi dan bertanggungjawab dalam pengeluaran makanan serta keperluan asas kita. Semestinya, sektor pertanian amat dekat...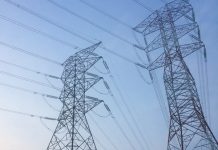 THE past year is one that few of us will forget. While the impacts of the Covid-19 pandemic have played out unevenly...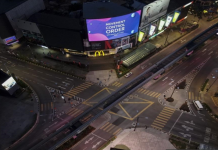 THE Government's decision to implement the movement control order (MCO) for the second time – albeit in a more relaxed and flexible...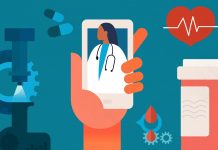 Each year The Economist Intelligence Unit publishes an annual report giving its outlook for six global industries, one of which is the...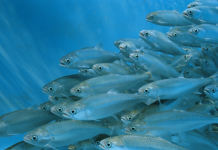 Artificial intelligence is a comprehensive branch of computer science where machines are trained to perform tasks that usually require human intelligence. The...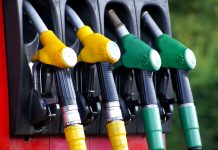 Long-chain alkanes, key chemical components of fossil fuels such as gasoline, contribute to urban air pollution even if they are not combusted,...
With digital transformation being an important catalyst for Malaysia's inclusive economic recovery, MyDIGITAL and the Malaysia Digital Economy Blueprint announced today by...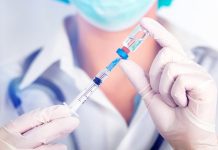 BRUSSELS: The European Commission is preparing a digital vaccine certificate which is expected to be globally recognised by the World Health Organisation...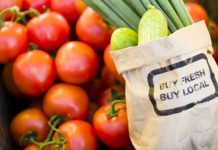 We propose that in the interest of reducing the cost of living of consumers in the long run, efforts to enhance the...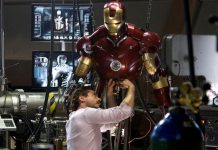 What do Bill Gates and Robert Downey, Jr. have in common? Apparently, they both are looking for ways to alleviate climate change...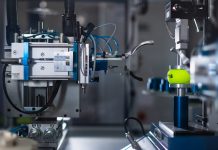 The Malaysian Investment Development Authority (MIDA) has signed a Memorandum of Understanding (MOU) with the Technical Centre for Mechanical Industry (CETIM) to...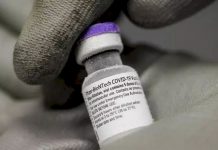 KUALA LUMPUR, Feb 22 — Malaysians are not being used as "guinea pigs" as the Covid-19 vaccines have been administered to 30...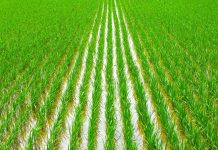 KOTA BELUD: The Ministry of Agriculture and Food Industry (MAFI) will continue to strengthen the concept of large-scale cultivation to boost rice...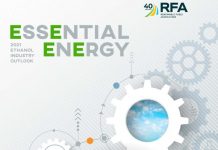 The hot-off-the-press Renewable Fuels Association's 2021 Ethanol Industry Outlook focuses on ethanol as an 'essential energy' to address the challenges of climate change,...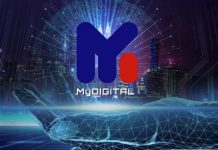 KUALA LUMPUR: Rangka Tindakan (Blueprint) Ekonomi Digital Malaysia (MyDIGITAL) dijangka menempatkan Malaysia pada kedudukan baik dalam kalangan negara serantau dan global, demikian...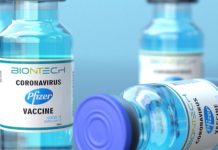 FRANKFURT (Reuters) - Pfizer Inc and BioNTech SE have asked the U.S. health regulator to relax requirements for their COVID-19 vaccine to...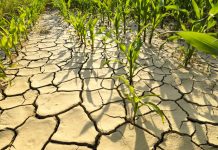 Major reform of global food systems is urgently needed to address natural habitat loss, according to a new report.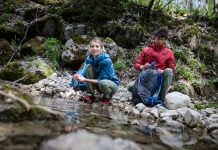 Today, synthetic fibers – whether elastane, polyester, or polyacrylic - are ubiquitous in clothing. Underwear, sweaters, T-shirts – all are made with...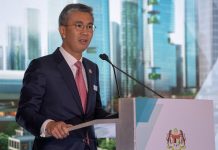 KUALA LUMPUR, Feb 24 — Malaysia's economic recovery plan is on the right track with the National Covid-19 Immunisation Programme that begins...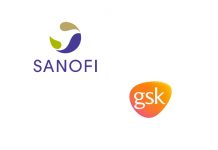 Sanofi and GlaxoSmithKline (GSK) are set to begin a new Phase II study of their COVID-19, after a delay to the programme...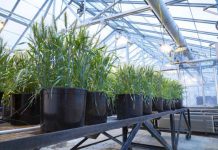 One solution to agriculture's many challenges—climate change-induced drought, less arable land, and decreased water quality, to name a few—is to develop smarter...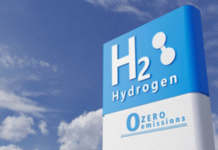 To combat climate change, shifting from fossil fuels to clean and sustainable energy sources is imperative. A popular candidate in this regard...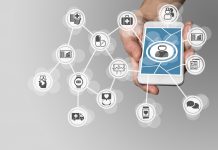 KUALA LUMPUR, Feb 16 -- The Digital Economy Council under the Economic Planning Unit (EPU) was formed to coordinate policies related to digital economy which...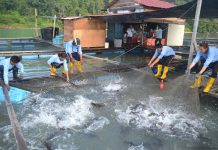 KOTA BHARU, Feb 14 -- The Ministry of Agriculture and Food Industries (MAFI) is targeting an output of 958,000 tonnes worth RM9.08 billion...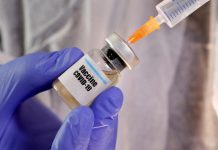 KUALA LUMPUR, Feb 17 — Malaysia could capitalise on its Covid-19 vaccination efforts by becoming a regional hub for halal vaccines catering...
KUALA LUMPUR, Feb 17 -- The Department of Environment (DOE) has returned 254 containers of plastic wastes, weighing 5,512 metric tonnes to their respective...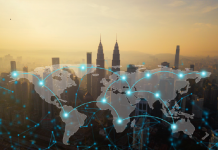 AS digital technologies have notably begun to play an even more critical role in the economy, it is increasingly clear that there...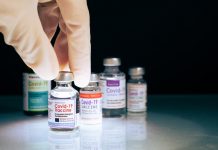 BRUSSELS: Kesatuan Eropah (EU) bakal melancarkan program untuk mengkaji varian COVID-19 dan menghasilkan vaksin 'generasi kedua' bagi melawan varian baharu yang bakal...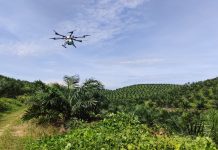 Malaysian oil palm estates commonly suffer from rhinoceros beetle attacks, which is estimated to cause an annual yield loss of up to...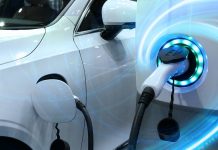 THERE are three main reasons for economic growth to stagnate in Malaysia — market saturation of household and automotive products; increasing cost...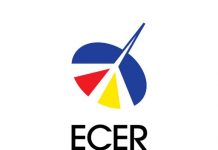 KUALA TERENGGANU, Feb 16 -- The East Coast Economic Region Development Council (ECERDC) has outlined three main focus to spur economic recovery in Terengganu to...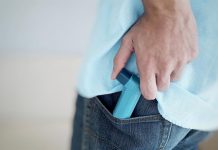 New data has found that the overuse of short-acting beta2-agonist (SABA) relievers for asthma in the UK is responsible for 250,000 tones...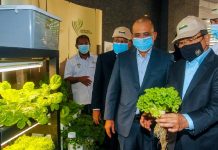 PUTRAJAYA: Kerajaan memperuntukkan RM30 juta di bawah Pakej Jana Semula Ekonomi Negara (PENJANA) bagi projek Program Kebun Komuniti atau Kebuniti.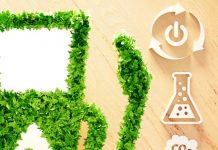 The U.S. Energy Information Administration released its Annual Energy Outlook 2021 (AEO2021) on Feb. 3, predicting that the consumption of biofuels as...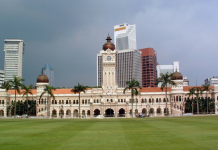 KUALA LUMPUR: Malaysia dan Singapura berada di kedudukan untuk meraih manfaat pertumbuhan global pada 2022, menurut Moody's Analytics. Firma...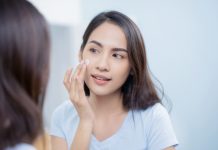 NEW YORK, Feb 16 ― The year 2021 is ushering in a return to basics even in the world of cosmetics. It...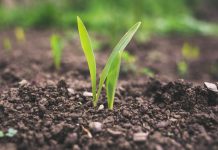 KUALA LUMPUR, Feb 17 — The application of blockchain technology in agriculture can help reduce the cost of transaction for farmers and...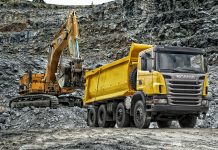 PUTRAJAYA, Feb 16 -- The National Mineral Council (MMN) has agreed with the proposal to make the National Mineral Industry Transformation Plan 2020-2030 (TIM 2021-2030)...
KUALA LUMPUR: Like everyone else, tackling the Covid-19 pandemic via vaccine cooperation is top on the agenda of the European Union (EU).
The World Health Organization is working to establish a clinical description for the lingering symptoms, known as long-COVID, some people experience months...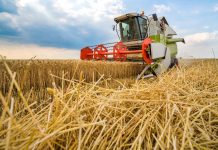 Past studies have highlighted how genetically modified (GM) crops contributed to the alleviation of the effects of climate change. But a new calculation reveals that...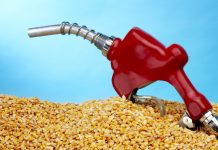 A new US study released has further emphasised the need and benefits of corn ethanol in the nation's fuel supply.Scientists from Harvard...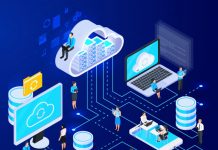 Many organisations are in the process of discovering the most productive way to store, unify and, mobilise data effectively. Snowflake estimates that...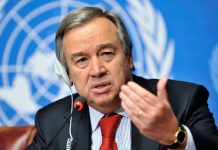 NEW YORK, Feb 18 -- United Nations Secretary-General Antonio Guterres on Wednesday proposed that the Group of 20 (G20) set up an emergency...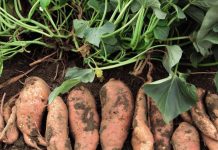 BACHOK, Feb 12 -- About 10,000 farmers along the coast of Bachok are able to generate an overall income of over RM32 million...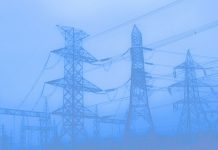 When discussing WtE for residual waste treatment, the notion of "lock-in" effect often comes up, suggesting that once a WtE plant is...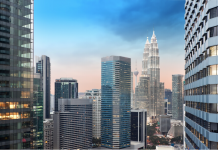 THE MALAYSIAN Investment Development Authority (MIDA) responds to a report by the Singapore Straits Times. The following is MIDA's full statement: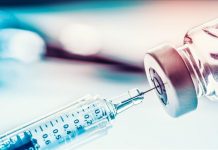 KUALA LUMPUR, Feb 8 -- Still sceptical about the effectiveness of the COVID-19 vaccine and its ability to help save millions of lives...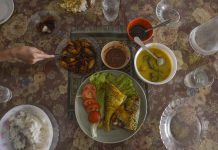 ROME, Feb 4 — Global food prices rose for an eighth consecutive month in January to their highest since July 2014, the...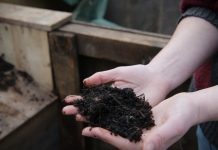 PARIS, Feb 8 — The diapers of our beloved babies and toddlers represent a considerable annual mass of waste. Energy Observer Solutions...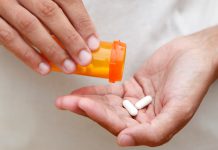 Antibiotic Research UK (ANTRUK) has urged the UK government to provide clarity on whether people receiving antibiotics can also receive a COVID-19...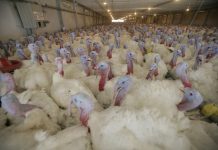 After growth temporarily slowed down in 2019, Russian turkey producers showed a record 20% production increase in 2020, research showed.
As part of its Environmentally Conscious Design (ECD) philosophy, gategroup company deSter has entered a strategic partnership with PulPac, a Swedish Research...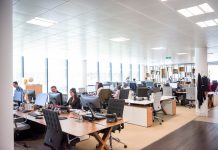 Before the pandemic, the conventional wisdom was that attractive offices were critical to productivity, culture, and attracting and retaining talent. Companies competed...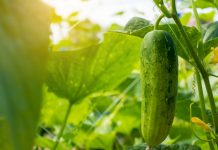 KUANTAN, Feb 10 (Bernama) -- Muhammad Rusydan Fikri Mohd Roslan's advertising and graphics studio was not spared the impact of the COVID-19...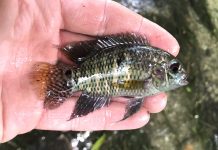 Heterosis is based on what we call dominance genetic effects, and these effects result from interactions between the pairs of alleles at...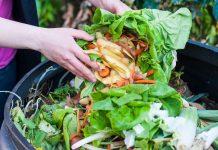 SEOUL, Feb 9 ― From taxing the creators of waste, to repurposing leftovers from hotel restaurants and authorising the sale of expired...
NEW YORK, Feb 6 — While looking after our personal well-being has never seemed more important, given the global health crisis, one...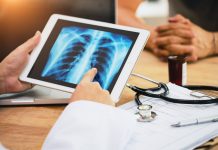 In a subset of patients diagnosed with non-small cell lung cancer (NSCLC), immunotherapy paradoxically exacerbates tumor growth and significantly shortens survival. Currently...
KUALA LUMPUR, Feb 5 — Kuala Lumpur City Hall (DBKL) along with residents from several People's Housing Project (PPR) in Kuala Lumpur...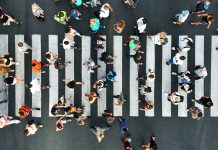 2020 is the year that changed everything; from the way we live, to the way we work and play. As we grapple...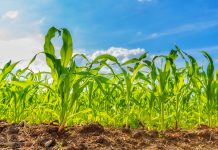 KINABATANGAN: Two recently published scientific papers have highlighted the importance of maintaining small and degraded forests to support the conservation of biodiversity.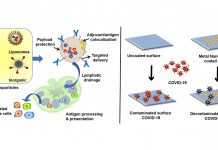 Advances in the fields of biomaterials and nanotechnology could lead to big breakthroughs in the fight against dangerous viruses like the novel...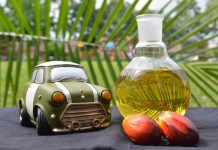 Malaysia will delay the nationwide rollout of its B20 palm oil biodiesel mandate to early next year.The reason behind the move was...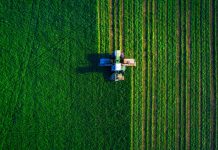 Corporate capture — the exercise of inappropriate influence — is a dangerous thing, but when Big Tech gets involved, it becomes lethal...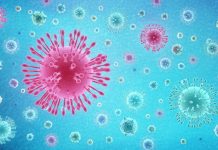 KUALA LUMPUR: LKL International Bhd, menerusi anak syarikat milik penuhnya, LKL Advance Metaltech Sdn Bhd memeterai memorandum persefahaman (MoU) dengan iWOW Technology...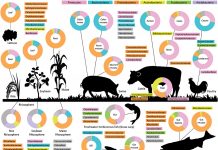 At the Animal Microbiome and Nutritional Health Congress held in Chicago in March 2020, Niel Baxter, a research scientist with Elanco Animal...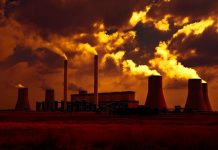 IN NINE short years, the world will have to take stock of how far we have come in taking urgent action to...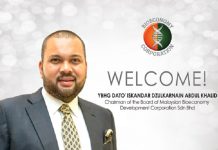 KUALA LUMPUR: Malaysian Bioeconomy Development Corporation (Bioeconomy Corporation) melantik Datuk Iskandar Dzulkarnain Abdul Khalid sebagai Pengarah dan Pengerusi berkuatkuasa 25 Januari 2021.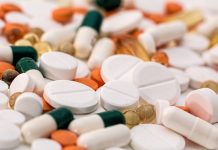 In a new perspective piece published in the Feb. 5 issue of Science, pharmacologist Namandje Bumpus, Ph.D.—who recently became the first African American...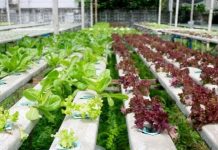 NUS researchers have reconstructed nearly a thousand microbial genomes from green leafy vegetables commonly consumed in Singapore to improve the quality of...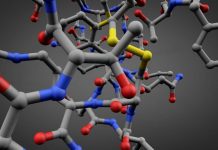 Plastics are among the most successful materials of modern times. However, they also create a huge waste problem. Scientists from the University...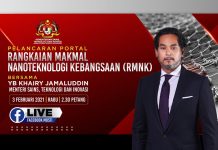 PUTRAJAYA: Portal Rangkaian Makmal Nanoteknologi Kebangsaan (RMNK) yang dilancarkan hari ini, dapat dimanfaatkan penyelidik dan pihak industri bagi mendapatkan bantuan konsultasi serta...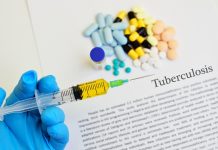 GENEVA, Feb 4 ― A new tuberculosis treatment that slashes costs and the pill burden for patients will be rolled out in...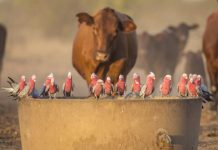 Without exception 2020 has thrown unique challenges at Australian agriculture. Admirably, and equally without exception, our farming communities have proven to be...
In 2019, the palm oil industry contributed 4.67 per cent to the country's gross domestic products (GDP) and 37.9 per cent to...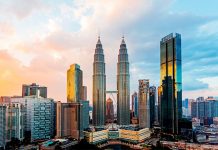 IN real estate, buying the cheapest house on the block is a strategy that may pay off nicely. For the same budget,...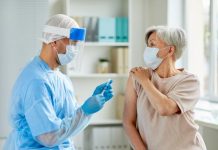 KUALA LUMPUR, Feb 2 -- The European Union (EU) and Belgium have given assurances to fulfil their vaccine supply agreements with Malaysia, said Science, Technology...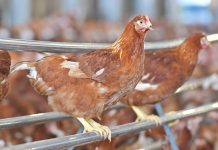 Wang Somboon Farm, a cage-free production operated by CP Foods, is ready to apply Thailand's first ever cage-free farming practice standard from Department...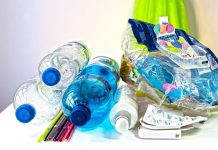 Last week, the U.S. Department of Energy released the Plastics Innovation Challenge Draft Roadmap and a Request for Information seeking stakeholder input...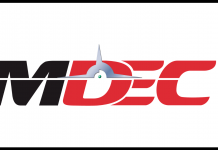 KUALA LUMPUR, Feb 2 -- Malaysia can leverage much of the cumulative intellectual property it has developed in Islamic finance, oil and...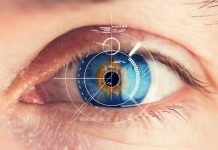 Blindness due to age-related dry macular degeneration (AMD) robs over 200 million people worldwide of being able to do the simplest tasks...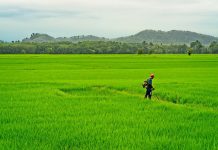 SHAH ALAM - Lembaga Kemajuan Pertanian Muda (MADA) optimis untuk terus menjadi penyumbang utama kepada pengeluaran padi negara melalui pelbagai program yang...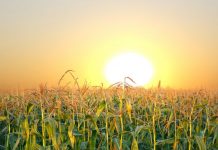 A new study released today finds biofuels continue to have a significant positive impact on Iowa's economy, but recent market challenges reduced...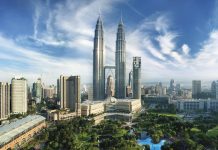 According to the Ministry of Finance, Malaysia's bond market has recorded an accumulated net foreign inflows of RM18.3 billion in 2020.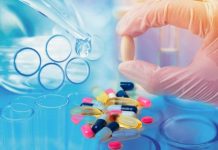 Cross-continental drug development and commercialization deals are good for business, and imperative for patients to receive access to the most valuable scientific...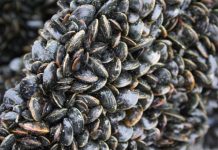 The Scottish mussel aquaculture industry currently produces around 8,000 tonnes a year using wild larvae and is therefore reliant on a successful...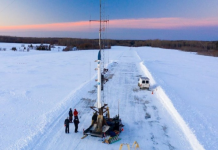 Space startup company bluShift successfully launched its first rocket powered by biofuels on Sunday.The fuel, which are intended to be used to...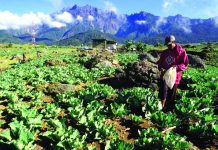 KUALA LUMPUR, Feb 2 -- The essential and critical sectors are still contributing significantly to the national Gross Domestic Product (GDP) even...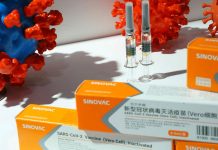 SHAH ALAM, Feb 2 -- Pharmaniaga Bhd (Pharmaniaga) assures the COVID-19 vaccine, CoronaVac produced by Chinese pharmaceutical company, Sinovac Life Sciences Co Ltd (Sinovac), is...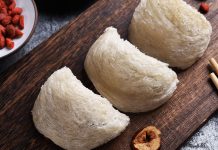 KOTA KINABALU: The state government is looking to set up Sabah Swiftlet Board to regulate the industry. Deputy Chief...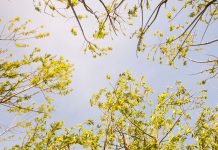 Secretary of agriculture nominee Tom Vilsack stressed the important role biofuels and bioenergy will play in meeting the Biden administration's climate goals...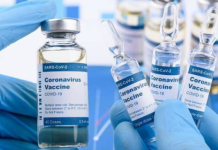 KUALA LUMPUR, Jan 25 -- Bioalpha International Sdn Bhd (BISB) has signed an agreement to procure Sinovac Biotech-developed COVID-19 vaccine from a unit of Chinese state-owned Sinopharm...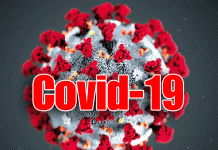 KUALA LUMPUR, Jan 25 -- The Health Ministry (MOH) is targetting the COVID-19 vaccination programme in the country to be completed by the end...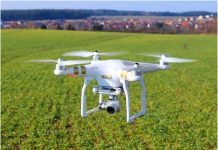 KUALA LUMPUR, Jan 25 -- The agriculture and plantation sector is expected to see a huge increase in adoption of drone technology...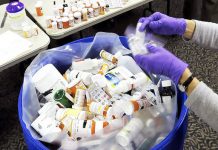 KUALA LUMPUR (Bernama) – The improper disposal of excess or unused medicines can over the long-term lead to environmental degradation, including the contamination...
Zaman berubah selari kehendak peredaran masa dan manusia, terutama era Revolusi Industri 4.0 (IR 4.0). Pelbagai jenis pekerjaan baharu diwujudkan untuk membantu...
KUALA LUMPUR: Duopharma Biotech Bhd has confirmed it will procure and supply to the Health Ministry the Covid-19 vaccine known as Sputnik...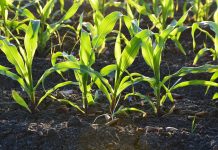 There are an estimated 40,000 to 50,000 species of micro-organism per gram of soil. Addition of certain microbes can tailor soil characteristics:...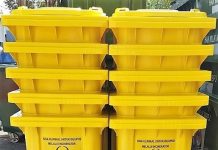 SURGING Covid-19 cases worldwide has recorded up to 2 million fatalities to date (that is about 10 per cent of the total...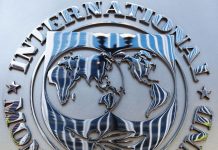 WASHINGTON: The global economy is expected to see a strong rebound this year, but the coronavirus crisis is causing severe damage, slashings...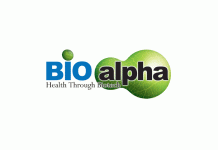 BIOALPHA Holdings Bhd is not competing head-on with the Government's free-of-charge vaccination programme. Instead, it has found a niche market to capitalise...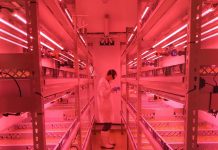 Growing food in our increasingly variable climate is a challenge. Growing crops in a controlled environment provides an alternative...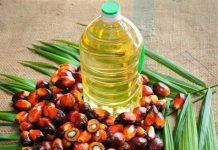 KUALA LUMPUR, Jan 25 -- Being one of the largest vegetable oil producers and contributing some 31 per cent of the 235.4 million tonnes...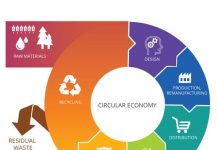 KUALA LUMPUR, Jan 26 -- The Malaysia Productivity Corporation (MPC) has urged industries to embark on circular economy (CE) practices as an...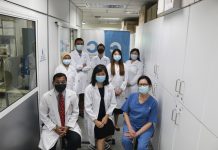 KUALA LUMPUR, Jan 26 – A group of Malaysian scientists from Subang Jaya Medical Centre, Cancer Research Malaysia in collaboration with the...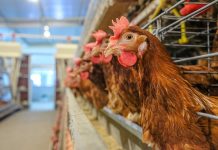 Moves to improve the breeding of laying hens by using innovative tracking and data analysis strategies have won backing from a major...
Corrosion control and packaging expert Cortec today announced the launch of Eco Wrap, the world's first compostable industrial strength machine grade stretch...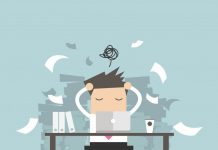 As a society, we witnessed workers grapple with the strains of the COVID-19 pandemic, experienced the mental stresses of social isolation, and...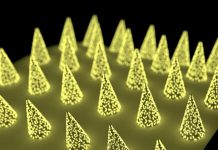 Engineers at the McKelvey School of Engineering at Washington University in St. Louis say they have developed a microneedle patch that can...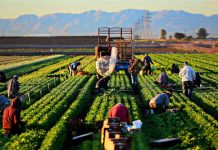 HANOI, Jan 25 -- The mammoth trade deal Regional Comprehensive Economic Partnership (RCEP) is expected to unlock more export markets for Vietnamese agricultural...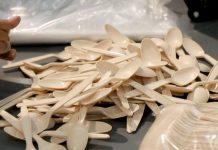 Last year, Americans consumed over 6 billion avocados, leaving behind tons of inedible pits that turn into food waste. The Mexican company Biofase...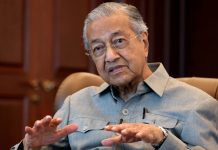 KUALA LUMPUR, Jan. 26 -- Education that emphasises on good values is essential to create a future generation of leaders who are able...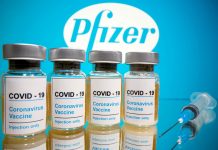 BASED on latest reports and after consulting experts, we believe the full story on the mRNA vaccines' safety aspects is not out,...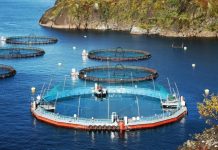 Despite the feeling of déjà vu as we endure another period of lockdown in Scotland, 2021 is already shaping up to be...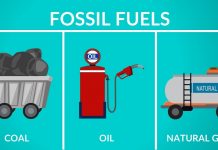 Fossil fuel is a common word used to refer to buried flammable geologic deposits of organic substances. They are created by decomposed plants...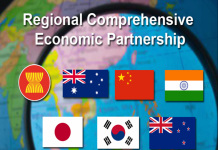 Trade agreements can be exciting. They facilitate opportunities, and more so if the trade agreement involves a wide region for free trade....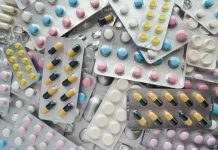 KUALA LUMPUR (Bernama) – More than 50 metric tonnes of pharmaceutical products are collected by hazardous waste management expert Kualiti Alam Sdn Bhd every...
KUALA LUMPUR, Jan 19 -- Calysseo has appointed the consortium of Black & Veatch and Shanghai LBT Engineering & Technology Co Ltd to...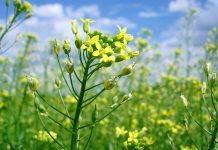 PHA are natural polymers, prevalent in nature and fully biodegradable in the environment. Currently produced by fermentation of engineered microbes, PHA polymers...
2020 was a watershed year for the global economy, financial markets and also life in general. With the havoc wreaked by the...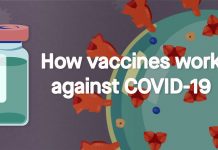 Some of the leading SARS-CoV-2 vaccine candidates are "mRNA vaccines," based on incorporating the genetic blueprint for the key spike protein on...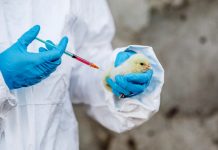 The vital role the gastrointestinal tract (GIT) plays in nutrient absorption and the immune response is probably much more complex and dynamic...
Industry players have been called to use alternative raw materials other than wood for manufacturing. Malaysian Timber Industry Board...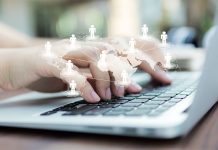 THE COVID-19 pandemic has reshaped consumer behaviour in Malaysia. Across myriad sectors, including healthcare, digital education, and retail services, the new normal...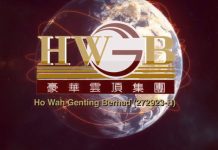 KUALA LUMPUR, Jan 20 -- Ho Wah Genting Bhd (HWGB) hasobtained a full pharmaceutical product registration approval for its wholly-owned subsidiary, Astramern Sdn...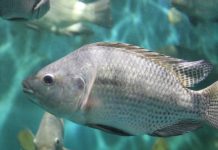 Genetic rewiring could have driven an evolutionary explosion in the shapes, sizes and adaptations of cichlid fish, in a breakthrough that could...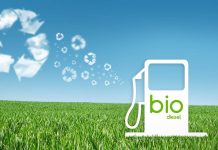 There is little doubt that Earth's climate is changing. Science points to these changes being primarily driven by increased carbon dioxide and...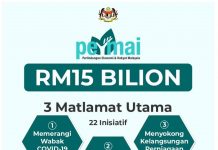 KUALA LUMPUR: Malaysia's latest RM15 billion stimulus package will provide support for small and medium enterprises (SMEs) to sustain operations while safeguarding...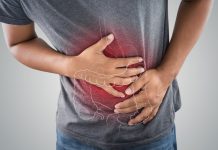 KU Leuven researchers have identified the biological mechanism that explains why some people experience abdominal pain when they eat certain foods. The...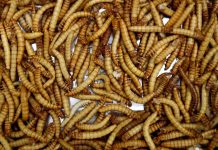 If eating insects as an alternative food protein source is on your agenda then good news is afoot as mealworms have been...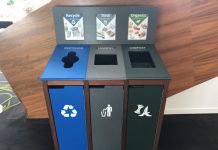 Facing rising shorelines and catastrophic wildfires, the reality of climate change has set in. Policymakers, business leaders, consumers, and businesses of all...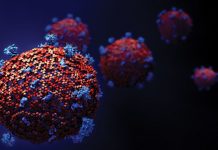 The days are long, but the years are short." This bittersweet saying, which is often shared with new parents, may apply to...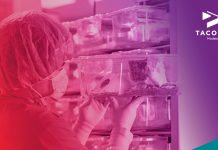 KUALA LUMPUR, Jan 19 -- Taconic Biosciences, a global leader in providing drug discovery animal model solutions, has announced an expansion of...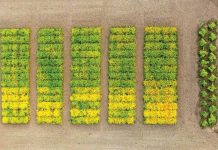 Even as agricultural biotechnology (agbiotech) becomes more refined, it becomes more powerful. For example, relatively crude techniques such as transgenics are being...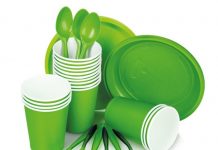 Consumers want companies to reflect their values. They're far more likely to purchase from a business with an identity, whether it manifests...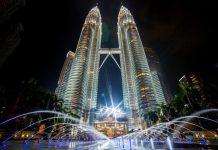 ONE key element often underestimated and overlooked in Malaysia's past national visions and policies is human transformation, which involves instilling key ethical...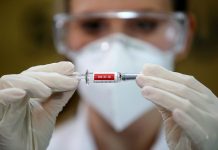 KUALA LUMPUR, Jan 13 ― Malaysia, which is negotiating supplies of a Covid-19 vaccine with China's Sinovac Biotech, will only go ahead...
The European Union's Green Deal will affect all sectors of the EU economy, including farming and livestock feed. It is described officially as...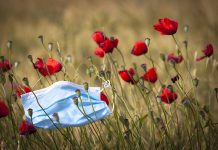 The Covid-19 pandemic is not fully contained and the death toll has soared past 1.4 million globally. The number...
Ronald Kiandee, the Minister of Agriculture and Food Industries (MAFI) has announced MAFI's plans with its Budget 2021 allocation at the Majlis...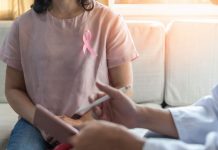 ASIANS are at higher risk for an aggressive type of breast cancer, HER2, as they are more prone to a mutated TP53...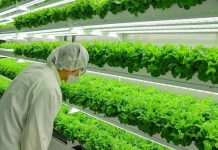 Sarya Holdings, the company which recently launched the UAE's latest hydroponic vertical farming concept, Smart Acres, has revealed global expansion plans in...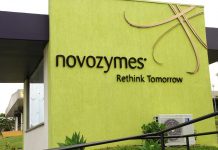 Looking for some good news? Well, look no further as hot off the press is good news from several Hot50 winners starting with plant-based...
The COVID-19 pandemic will have a widespread and long-lasting effect on the biotechnology industry, according to speakers at a January 5 presentation...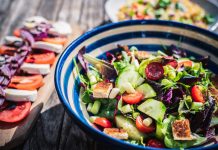 Diets rich in certain plant-based foods are linked with the presence of gut microbes that are associated with a lower risk of...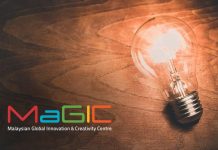 KUALA LUMPUR: The first drone and robotics hub in South East Asia is being developed in Medini Iskandar Malaysia in Johor to...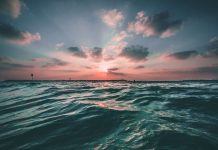 Most experts agree that halting climate change—and the global warming, extreme heat events and stronger storms that come with it—will require the...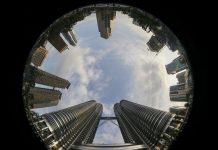 Jan 13 (Reuters) - Malaysia led Asia's emerging stock markets higher on Wednesday as investors bet new COVID-19 curbs may be less severe on...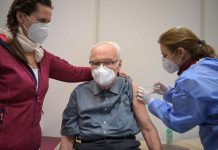 PARIS, Jan 14 — The unprecedented push to inoculate the world's population against Covid-19 has got off to a sluggish start, triggering...
KUALA LUMPUR (Bernama) – Incidents involving the accidental swallowing of staple pins from food packaging may not be very common but when it does...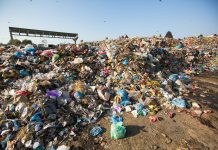 Environmental wastes constituting both organic and inorganic materials that are derived from homes and industries go directly to landfills. Now, proper managing...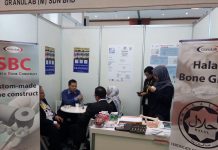 SHAH ALAM: SIRIM Tech Venture Sdn Bhd, anak syarikat SIRIM Bhd menyelesaikan perjanjian penjualan saham bagi anak syarikatnya, Granulab Sdn Bhd dengan...
esearchers have shown that the link between physical and mental illness is closer than previously thought. Certain changes in physical health, which...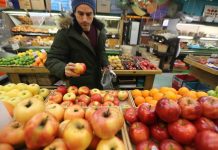 The food system arguably produces more greenhouse-gas emissions than any other sector, and yet it remains the most neglected by policymakers.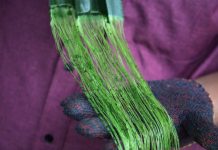 Biobased bicycle path bridges that feature bat-friendly design in the Netherlands, biobased backpacks in Sweden, footwear featuring Fido's dog hair in Germany,...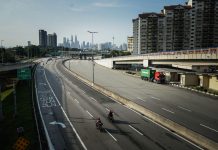 KUALA LUMPUR: 2020 was a bad year due to Covid-19, but it was not as bad as 1918 or 1929 where more...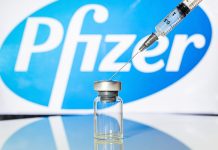 Pfizer and BioNTech reported results Friday from an in vitro study indicating that the antibodies from people who have received their COVID-19 vaccine...
KUALA LUMPUR: Eurofresh Sdn Bhd, a subsidiary of the Perak Agricultural Development Corporation (PPPNP), will soon venture into the distribution of fresh...
After water, concrete is the most widely-used substance in the world. Producing cement, a key component of concrete, is responsible for about 8% of global...
KUALA LUMPUR, Jan 4 -- Malaysia is projected to deliver 2021 gross domestic product (GDP) growth of 6.0 per cent, ranking second-highest in...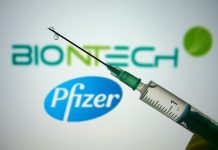 PETALING JAYA: With the roll-out of the Covid-19 vaccines on the horizon, earnings prospects for the healthcare sector are looking positive not...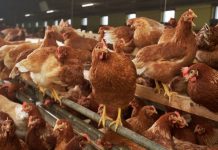 The Chief Veterinary Officers for Scotland, England, and Wales agreed to new measures to help protect poultry and captive birds in the...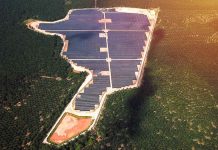 The pandemic has disrupted economies worldwide, and hampered renewable energy's (RE) progress, though the International Energy Agency in November projected its impact...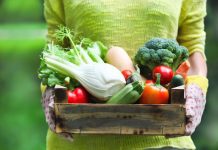 In Florida, the 2021 50 Hottest Companies in Agriculture and Nutrition was published today, as voted by invited international Selectors and subscribers of The Daily...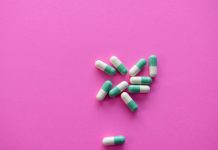 2020 didn't match 2018's record-breaking performance in the new drug approvals department, but it came pretty darn close. By...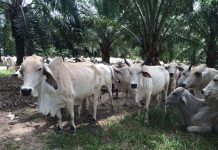 KUALA LUMPUR, Jan 4 -- The integration of cattle farming in oil palm plantations is the solution for Malaysia to reduce its dependency on...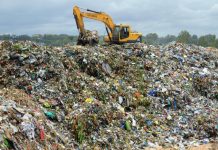 BACHOK, Dec 31 -- There should be a transformation in the solid waste management system in the country as the current method requires improvement.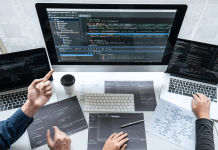 KUALA LUMPUR: Sektor pekerjaan dalam industri yang disokong teknologi seperti e-dagang, teknologi kewangan (fintech), logistik & rantaian bekalan, pembuatan, penyelidikan & pembangunan...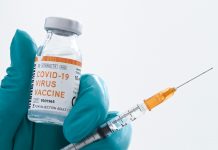 BRUSSELS, Jan 7 -- The European Union (EU) on Wednesday approved a second COVID-19 vaccine to be used across the bloc soon...
THE economy in 2020 was affected by Covid-19 pandemic, and projected to contract by 4.5 per cent while nearly 100,000 people lost...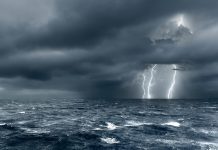 Observations of Earth's atmosphere show that thunderstorms are often stronger in the presence of high concentrations of aerosols—airborne particles too small to...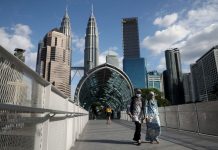 KUALA LUMPUR, Jan 4 -- Malaysia's massive Budget 2021 will cushion the economic downturn, but the country's economic rebound will depend on...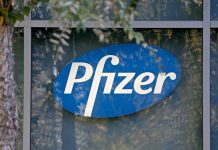 Pfizer's tyrosine kinase inhibitor (TKI) Lorbrena (lorlatinib) has scored a US Food and Drug Administration (FDA) priority review for the first-line treatment...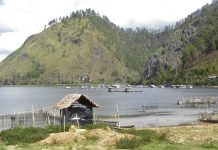 We live in a world where people are drowning in the oceans attempting to flee their countries for a better life in...
KUALA LUMPUR, Jan 6 -- It is prime for the palm oil industry to collaborate more comprehensively with competing seed oil producers,...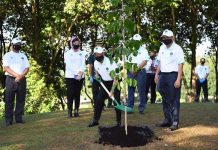 PUTRAJAYA: Tan Sri Muhyiddin Yassin, hari ini menanam pokok merbau di perkarangan Seri Perdana, iaitu kediaman rasmi Perdana Menteri di sini bagi...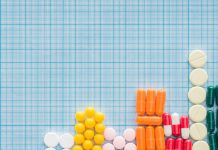 As the sun rose on a new year, approximately 70 companies raised the price of hundreds of prescription drugs by an average of 3.3%....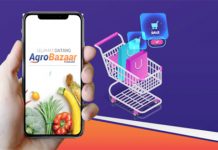 SINGAPORE, Jan 2 -- The Agrobazaar Online portal of the Federal Agricultural Marketing Authority (FAMA) consistently attracts a high flow of traffic and is...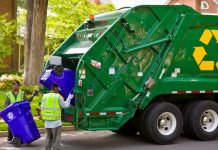 BACHOK: Malaysia requires a transformation in its national solid waste management policy as the current system requires improvement. Universiti...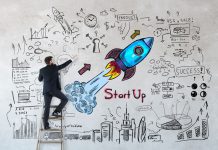 In Budget 2021, the government will conduct a social enterprise development programme with an allocation of RM20 million to the Malaysian Global...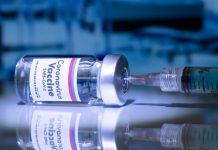 The world is anxiously waiting for the Covid-19 vaccine to be made available. Many may resort to obtaining them as quickly as...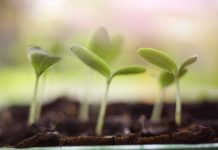 Certain bacteria, known as plant-growth-promoting bacteria (PGPB), can improve plant health or protect them from pathogens and are used commercially to help...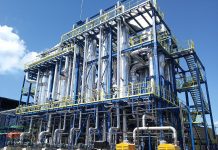 US based Biofuels Digest has announced that Praj Industries of India is ranked 2nd in a list of world's 50 Hottest companies...
Kita masih terkesan dengan kisah Mak Cik Kiah yang menjadi sebutan ramai ketika pengumuman bantuan mendepani cabaran pandemik. Analogi kisah itu tentu...
Without a doubt, the top topic of 2020, pretty much for any news outlet, was the COVID-19 pandemic. BioSpace ran its first story about...
Isu sindiket kartel daging import di Senai, Johor Bahru membabitkan aktiviti pemalsuan pelabelan logo halal menggoncang Malaysia. Tahniah diucapkan kepada pengamal media...
Haldor Topsoe announced in December that Grön Fuels has selected its HydroFlex renewable fuels and H2bridge bio-hydrogen technologies with bio-carbon capture and storage...
The renewable chemicals and bioplastics markets have been surprisingly strong and very active in terms of investments this year amid the global...
The Malaysian Agricultural Research and Development Institute (MARDI) today launched three new innovative food products in Kelantan, in line with its efforts to produce quality...
A 2018 study revealed Chronic Kidney Disease (CKD) affects 15.48% Malaysian, with around 50,000 patients undergoing dialysis treatment nationwide. With a significant number of...
As Malaysia enters the new year, much hope has been pinned on the restoration of a semblance of normalcy as the nation...
Nuseed (which acquired Agrisoma last year) has four focus crops – carinata, sorghum, canola and sunflower – sound more like a cooking ingredient...
The topic of food security has been the top of all ministries regardless their primary function, the problem that surfaced during the...
Pharmaniaga Bhd is ready to efficiently distribute COVID-19 vaccines which are expected to be ready by the first quarter of 2021, as...
You would have foreseen the global disruption brought on the Covid-19 virus over the past year, which has forced countries to close...
ALAM Flora Environmental Solutions (AFES) Technical Specialist Dr Muhd Noor Muhd Yunus is a walking encyclopaedia of knowledge and experience, and a...
Pendedahan memalukan mengenai industri daging halal yang berkisar gejala rasuah sistemik sebuah kartel terdiri pengeksport asing yang didakwa berkomplot dengan empat agensi...
Being a patient in 2020 has been worrying, frustrating, isolating, uplifting, tiring, relentless….and all the other adjectives in between. This shouldn't come...
Perbadanan Pembangunan Perdagangan Luar Malaysia (MATRADE) merancang untuk berhubung dengan 13,000 syarikat Malaysia menerusi 334 program pada 2021 bagi mengukuhkan daya saing...
In a circular economy, the aim is to avoid waste, reuse products and recover resources. "Companies that can provide solutions for the...
The Ministry of Agriculture and Food Industries is targeting to have more than 150 hectares of land in Kelantan cultivated with pineapples from the Cobek (pull apart), Madu...
Aurobindo Pharma has signed an exclusive license agreement with US-based COVAXX to develop the latter's UB-612 multitope peptide-based vaccine to fight Covid-19....
Sejak tercetus Revolusi Industri 4.0 (IR 4.0) pada pertengahan tahun 2016 dengan membabitkan teknologi automasi, cabaran baharu meresap ke dalam semua sektor...
Climate change and biodiversity loss are laying bare our dependence on the natural world for everything from the food we eat to...
FGV Holdings Bhd (FGV) berada dalam landasan memperkukuhkan kehadirannya dalam pemprosesan susu segar dan perniagaan ternakan tenusu di negara ini, dengan sasaran...
Researchers from the Institut Pasteur, French National Center for Scientific Research (CNRS), and Inserm have found evidence that gut microbiota also plays...
Analysts and pundits didn't foresee COVID-19 coming in 2020 and that the virus will accelerate the digitalisation trend resulting from the fragmentation...
KUALA LUMPUR (Dec 21): The government will continue to cultivate an ecosystem that enables businesses to thrive and makes Malaysia an attractive investment...
EFFECTIVE access to healthcare as a controversial and thorny issue in Malaysia might spill-over into full-blown political and financial crises of sorts...
SERDANG, Dec 21 -- The MyPadiManager mobile application, developed by the Malaysian Agricultural Research and Development Institute (MARDI), has helped about 200 farmers to...
PUTRAJAYA, Dec 18 — The Ministry of Science, Technology and Innovation (Mosti) has been tasked to prepare a paper on Low-Touch Infrastructure...
KUALA LUMPUR, Dec 21 -- While Malaysia is on the path towards economic recovery, containing the COVID-19 pandemic and protecting the most vulnerable...
KUALA LUMPUR, Dec 23 — AstraZeneca will supply 6.4 million doses of its Covid-19 vaccine to Malaysia next year without profit, according...
THE damning expose of the domestic halal meat industry revolving around systemic and institutional corruption by a cartel comprising foreign exporters with...
With the gloves theme having such an enormous exposure this year, its only apt that Malaysia a leading producer of rubber gloves...
The traditional classroom model of teaching has remained largely unchanged for hundreds of years. The wise teacher stands facing a class of...
Universiti Putra Malaysia (UPM) has announced a collaboration between its Bioprocessing and Biomanufacturing Research Centre (BBRC) and biotechnology company, PNT Research.
A project to recycle waste from a recirculating aquaculture system (RAS) into nutrient-rich agricultural fertiliser has won an environmental business award.
Canada published its nationwide Clean Fuel Standard draft regulation in a bid to achieve more than 20 million tons of annual reductions...
We can more or less sum the year as being surreal, many businesses have been totally upended and some are in a...
The European Commission (EC) has authorised Janssen's Rekambys (rilpivirine injection) in combination with ViiV Healthcare's Vocabria (cabotegravir injection and tablets) to treat...
Carinata, also known as Ethiopian mustard, is a cousin of canola – and a true oilseed 'wonder crop' with the potential to...
Have you ever wondered what happens to the banana peel that you threw away after your morning snack? For most of us,...
South Korea said Tuesday it will invest 520 billion won ($468.7 million) in biotechnology next year as part of efforts to develop...
Effective access to healthcare as a controversial and thorny issue in Malaysia might spill-over into full-blown political and financial crises of sorts...
Agrotech is the next big thing in farming, while in the past the industry is seen as outdated or not for the...
KUALA LUMPUR: Local power demand is expected to rebound with a 6.0 per cent growth in 2021 following an average gross domestic...
KUALA LUMPUR (Dec 17): More private sector actors need to come into the agricultural industry, which means the rules and regulations that...
KUALA LUMPUR, Dec 13 -- Malaysian Genomics Resource Centre Bhd has ventured into the biopharmaceutical sector with the aim of improving cancer treatment...
KUALA LUMPUR (Dec 17): Malaysia's agricultural strategy has created a two-speed system between tree crops and the agrifood sector.
"Think of the children" who won't know that meat comes from life, not from labs, says the France ag minister who poo-poo'd...
Throughout this year, uncertainty has been the prevailing theme for investors and executives trying to make informed capital allocation decisions. The unpredictable...
BANGKOK: Thailand semalam mengumumkan penganjuran kembara ganja untuk perubatan yang pertama di Asia Tenggara tahun depan, ketika kerajaan menyiapkan deraf program pembukaan...
MELAKA, Dec 12 —The Malaysian Agricultural Research and Development Institute (MARDI) launched its food technology innovations and the Technology 'Test Bed' Laboratory for the Melaka Mardistation...
KUALA LUMPUR: Malaysia needs an overarching green policy framework that cuts across ministries, sectors and industries to address the existing unsustainable practices...
KUALA LUMPUR: The Academy of Sciences Malaysia (ASM) recently recognised 30 outstanding scientists as the 2020 Top Research Scientists Malaysia (TRSM), in...
THE first vaccines against Covid-19 aren't just a landmark in the fight against the pandemic. They're also the stepping stone for an...
KUALA LUMPUR, Dec 16 -- The improvements of the Certified Padi Seed Incentive (IBPS) programe is being implemented to ensure the quality of service as...
KUALA LUMPUR, Dec 14 — The Environmental Protection Society Malaysia has urged palm oil stakeholders to step up their engagement with environmental,...
Nurition world market leader Nestlé as well as Neste Oyj, Volkswohl Bund Versicherungen, NRW.BANK and an undisclosed family office contributed to the...
Contrary to popular belief COVID-19 has actually had little positive impact on perceptions of pharmaceutical companies, finds a new report launched by...
Shrimp farming isn't easy - but getting the basics right can keep your ponds productive and disease-free. Shrimp farming...
KUALA LUMPUR, Dec 14 -- The Environmental Protection Society Malaysia has urged palm oil stakeholders to step up their engagement with environmental, cultural and social organisations...
KUALA LUMPUR, Dec 14 -- Budget 2021 is very important to determining the resurgence of people's lives and the nation's economy, said Malaysian Trades...
KUALA LUMPUR: Agensi Kesihatan Awam England (PHE) mengesan mutasi baharu virus COVID-19 yang dikenali sebagai VUI-202012/01, khususnya di selatan dan timur negara...
KOTA KINABALU, Dec 14 -- The Sabah government will collaborate with Universiti Putra Malaysia (UPM) to study, plan and develop a dairy valley in Keningau.
KUALA LUMPUR: Responsible actors at all levels of governance must put in place comprehensive and robust strategies, interventions and programmes to effectively...
BRUSSELS, Dec 15 — People need stronger protection from the effects of artificial intelligence, the EU's rights agency argued in a report...
Fat metabolism (lipid metabolism) is the term used to describe the synthesis and degradation of lipids in cells. This is increasingly recognized...
Aquaculture, or fish farming, is the world's fastest-growing food production sector. But the key ingredients in commercial fish feed – fishmeal and fish...
The United States generates seven million tons of sewage sludge annually, enough to fill 2,500 Olympic-sized swimming pools. While a portion of...
KUALA LUMPUR (Bernama) – The world has been battling COVID-19 for close to a year now, with more than 200 countries and territories...
Exposure to the widely used weed-killer glyphosate makes genetic changes to rats that can be linked to increased disease in their grandchildren...
Nutrient contamination of groundwater as a result of nitrogen-based fertilizers is a problem in many places in Europe. Calculations by a team...
KUALA LUMPUR (Dec 9): Petronas Gas Bhd (PGB) has extended its steam supply to Japanese-owned Polyplastics Asia Pacific Sdn Bhd (PAP), the...
KUALA LUMPUR (Bernama) – The days of farmers toiling for long hours in their fields in the sweltering heat are numbered.
BRITAIN will start rolling out the COVID-19 vaccine developed by Pfizer and BioNTech on Tuesday, the first Western country to start vaccinating...
Between a global pandemic and politically turbulent climate, livestock industries have eagerly looked toward international policies and trade. Now that 2020 has...
The Malaysia Palm Oil Board's (MPOB) collaboration with a plantation company Kulim has successfully produced the latest oil palm planting material known...
KUALA LUMPUR: The global economic recovery will strengthen and become more sure-footed from the middle of next year as coronavirus vaccines are...
GENEVA: The World Health Organisation said on Monday that persuading people on the merits of a Covid-19 vaccine would be far better...
HO CHI MINH CITY, Dec 5 -- In the past 30 years since the establishment of the Vietnam Cashew Association (Vinacas), cashew exports have...
A new multi-layer film developed by BASF and Swedish packaging manufacturer BillerudKorsnäs demonstrates that functional and sustainable can go together - in...
KUALA LUMPUR, Dec 8 -- When people worldwide welcomed the new year 2020, few envisioned that a deadly contagious disease would sweep across the globe, threatening health, wrecking...
In 2019, Scott Gottlieb, former Food and Drug Administration (FDA) commissioner, argued against throwing in the towel on biosimilars, as some other experts had advised. Gottlieb...
The multibillion-dollar marine aquarium trade has a mixed reputation, with many specimens being captured from the world's coral reefs. However, a number...
Ketua Kluster Alam Sekitar dan Kelestarian, Akademi Profesor Malaysia (APM), Universiti Kebangsaan Malaysia Dengan mendapat pendidikan sarjana muda dalam...
KUALA LUMPUR: With the digital economy contributing to some 19.1 per cent of gross domestic product (GDP) in 2019, it is evident...
A team of researchers headed by Jun Wu, PhD, assistant professor of molecular biology at UT Southwestern Medical Center, has derived a...
MENGASINGKAN antara kepakaran teknologi terkini dengan alam sekitar adalah tindakan yang cukup merugikan. Mungkin ramai yang tidak terfikir cara bagaimana 'besi' boleh...
PUTRAJAYA: While many Malaysians associate Alam Flora as a company that collects and disposes of rubbish and waste from offices, businesses, homes...
KUALA LUMPUR, Dec 5 -- The younger generation needs to be encouraged to venture into technical fields, especially engineering which is often associated with...
ANIKA Chebrolu, a 14-year-old girl from Frisco, Texas, wowed the world when she discovered a molecule that can selectively bind to the...
BANGKOK: Satu kaji selidik di Thailand mendapati petani di negara itu bercadang untuk bertukar kepada penanaman durian berikutan permintaan yang tinggi dari...
KUALA LUMPUR (Bernama) -- Plastic waste, instead of decreasing as planned, is on the rise due to COVID-19, threatening to derail the country's...
KUALA LUMPUR (Dec 3): Malaysia is now ranked the 16th most connected country, according to the DHL Global Connectedness Index 2020.
BRUSSELS, Dec 4 — Scientists are currently developing a smart bandage prototype equipped with sensors to communicate precious information in real time...
KUALA LUMPUR - Sebanyak 15 buah pusat pengeluaran benih ikan di seluruh Malaysia yang mampu mengeluarkan benih ikan sehingga 20 juta ekor...
PUTRAJAYA, Nov 30 -- The Environment and Water Ministry (KASA) through the Malaysian Green Technology and Climate Change Centre (MGTC) is implementing the Green Houses...
KUALA LUMPUR (Dec 2): Health supplement group Bioalpha Holdings Bhd has been appointed by Hong Kong-listed Ritamix Global Ltd as a contract...
SHAREHOLDERS of genomics and genetics testing company, Malaysian Genomics Resource Centre Bhd approved its proposed diversification into biopharmaceutical, and healthcare products and services business on cancer...
SINGAPORE: Lab-grown chicken will soon be available in restaurants for the first time after winning the green light from Singapore regulators.
Burning plant biomass for electricity at first appears to be a great alternative to burning fossil fuels. Biomass is a renewable energy...
AS Malaysia's visionaries begin to champion Malaysia 5.0 initiative, the stumbling question is whether we would have sufficient human capital at every...
Several diseases are marked by retinal degeneration that eventually leads to blindness, including age-related macular degeneration (AMD) and retinitis pigmentosa. Targeting these...
Many of this year's International Egg Commission young egg leaders said that while they recognised a push towards alternative proteins and vegetarian/vegan...
Global bioplastics production capacity is set to increase from around 2.1 million tonnes in 2020 to 2.8 million tonnes in 2025. Innovative...
KUALA LUMPUR (Dec 1): Malaysia recorded a total of RM109.8 billion worth of approved investments in the manufacturing, services and primary sectors...
BRUSSELS, Dec 2 -- Pharmaceutical firms Pfizer and BioNTech, as well as their competitor Moderna, have filed applications for approval of their...
In the world of Vitamin D3, we are seeing a substantial difference in market demand for food versus feed grade products. Consumption of...
In Florida, the Daily Digest released the early-voting totals from Subscriber Voting in the 50 Hottest Companies in Low Carbon fuels, chemicals...
KUALA LUMPUR: Malaysia approved a total of RM109.8 billion of investments in the manufacturing, services and primary sectors for the first nine...
KUALA LUMPUR: Malaysia will gather more information on the effectiveness of Covid-19 vaccine and its side-effects when it is administered in the...
Hari Sistem Maklumat Geografi (GIS) disambut di seluruh dunia setiap 18 November sejak 1999. GIS sebenarnya bukanlah bidang asing...