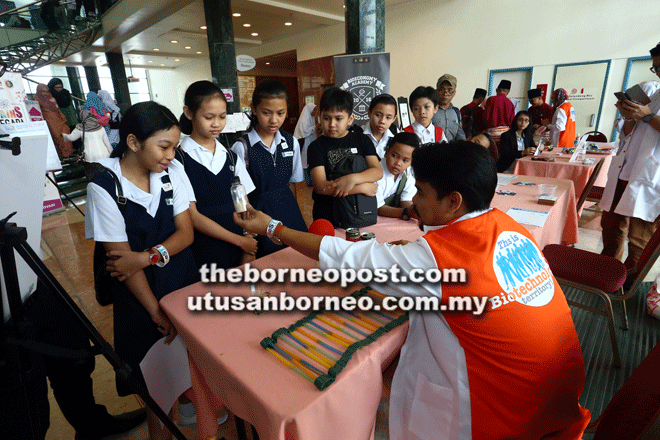 The name 'Sekolah Rendah' for primary schools in the state should be changed or rebranded to create emphasis on the subjects of science, technology, engineering and mathematics (STEM).
Minister of Education, Science and Technological Research Dato Sri Michael Manyin said the word 'rendah' is a clear indicator of what the national education syllabus is doing to deprive students of interest in STEM subjects.
"During the formative years of a child, if we do not inculcate (in them) the interest (in STEM) and not teach them the right and proper way, it will kill their interest. This needs to be reversed," he told a press conference after launching the state-level National Science Week 2018 at the Sarawak State Library (Pustaka Negeri) here yesterday.
He said if the interest in STEM subjects is already killed at primary school level, there is no way for a student to cope at the secondary school level.