2019-Sep-06
Iron is an essential mineral to ensure good health and wellbeing for women and girls WHEN she was 15 years old, Sara Khong started to lose more hair than normal. Initially, she thought it was because she was using the wrong shampoo. She tried switching to a different one and also used a wide-toothed comb […]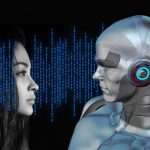 Most algorithms have probably never heard the Eagles' song, "Lyin' Eyes." Otherwise, they'd do a better job of recognizing duplicity. Computers aren't very good at discerning misrepresentation, and that's a problem as the technologies are increasingly deployed in society to render decisions that shape public policy, business and people's lives.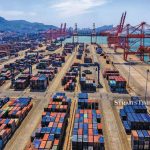 KUALA LUMPUR: Malaysia's exports rebounded unexpectedly by 1.7 per cent to RM87.96 billion in July but analysts warn local manufacturers to brace for more challenges ahead given the faltering trade globally. The local exports bounced back from a 3.7 per cent drop in the previous month, lifted by solid demand for manufactured goods and higher […]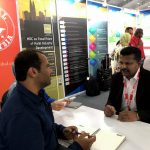 BENGALURU: Produk halal Malaysia, terutamanya barangan kosmetik dan penjagaan peribadi mendapat permintaan tinggi di India meskipun pertumbuhan jualan yang perlahan pada 2018, kata Halal Industry Development Corporation Sdn Bhd (HDC). Pengurus Bahagian Antarabangsanya, Mohammad Shukur Sugumaran, berkata pengimport India menunjukkan minat tinggi untuk mendapatkan produk itu dari Malaysia berikutan kesedaran yang semakin meningkat untuk mencari […]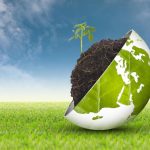 In hand we now have the latest earnings reports from what you might call the 8 Pathfinders – eight publicly traded stocks whose second quarter results offer insights into the health and performance of the advanced bioeconomy as 2019 heads towards its closing crescendos. Our 8 Pathfinders – In the world of global renewable diesel […]
---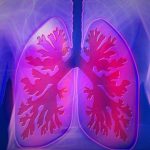 Due to their function, the lungs are constantly exposed to various compounds carried in the air, sometimes harmful, sometimes harmless. The lung immune system plays a pivotal role in deciding or not deciding to mount an immune response in order to sustain respiratory function. In some cases, there is a dysfunction of the immune system […]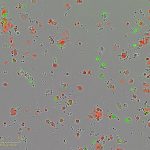 Estrogen receptor-positive (ER+) breast cancers may respond to hormone therapy by pushing some cancer cells into a long-term dormancy, or "sleeper mode" that allows them to stay silent for potentially decades before reawakening to cause cancer relapse and metastasis, according to the results of studies headed by scientists at Imperial College London.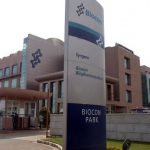 Biotechnology major Biocon on Saturday said the US health regulator has issued a Complete Response Letter for a new drug application for insulin glargine filed by the company's partner Mylan. The United Food and Drug Administration (USFDA) has also issued four observations after cGMP inspection of one of Biocon's biologics drug product facilities in Bengaluru, […]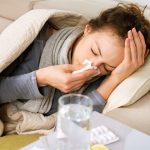 Scientists say that general probiotic use in the United States could save the health care payer and the economy around $1.4 billion in medical bills and lost productivity due to acute respiratory tract infections (RTIs), which include influenza-like illnesses (ILIs) with symptoms ranging from mild cold to the more serious flu. Although most acute RTI episodes of viral […]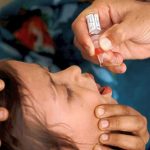 One of the greatest advances in medicine is vaccination, which has saved hundreds of millions of lives since the first successful administration more than two centuries ago. Yet, many doctors and nurses spend countless hours explaining to parents and patients about its importance and benefits.
---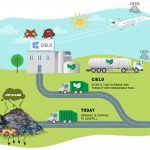 Cielo – it means "sky" in Spanish but some also use the word Cielo to refer to Heaven, bringing with it images of stunning white puffy clouds filled with clean air and hope. So it's an appropriate name for Cielo Waste Solutions. After all they are taking trash and converting it into something valuable – […]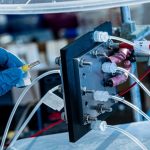 A common greenhouse gas could be repurposed in an efficient and environmentally friendly way with an electrolyzer that uses renewable electricity to produce pure liquid fuels. The catalytic reactor developed by the Rice University lab of chemical and biomolecular engineer Haotian Wang uses carbon dioxide as its feedstock and, in its latest prototype, produces highly […]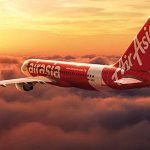 KUALA LUMPUR: AirAsia Group Bhd is expected to introduce a biofuel-powered flight in the future as the airline initiated research and developments (R&D) into aviation biofuels supported by Airbus SE. Group chief executive officer Tan Sri Tony Fernandes has expressed interest to explore the production of alternative and sustainable aviation biofuels in Malaysia.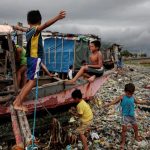 MANILA (Reuters) – Armed with gloves, rubber boots and a rake, "Mangrove Warrior" Willer Gualva, 68, comes to Freedom Island in the Philippines almost every day to stop it being engulfed by trash. No one lives on the island, yet each morning its shores are covered in garbage, much of it single-use sachets of shampoo, […]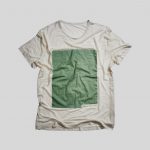 This week is a merry mix of biobased innovations around the world. From the creation of artificial reefs made from PLA in Israel and Spain's starch-based gift cards to the U.S. where biobased battery materials are reality in Washington state and where flame retardants made from plants are being developed in Michigan, it's pretty exciting […]
---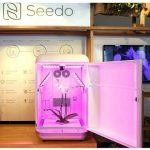 An Israeli agtech company called Seedo might have the solution for the challenges of urban agriculture in vulnerable areas such as the Caribbean, that struggle with environmental and climate factors that lead to crop loss. Latin and America and the Caribbean is the most urbanised region in the world with up to 80% of the region's population […]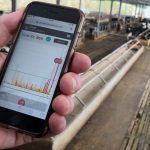 SHEPTON MALLET, England: On the dairy farm of the future, the cows are going wireless. The bovine residents of a British agricultural technology research centre are helping to test next generation mobile technology aimed at helping make dairy farming more efficient.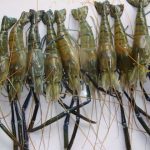 Single-sex prawns could help alleviate poverty, reduce disease and protect the environment, according to researchers at Ben-Gurion University of the Negev (BGU) who have developed a monosex prawn that may make this winning trifecta possible. In a groundbreaking study in Nature's Scientific Reports, the BGU group highlights the development of a "super shrimp" which, for the […]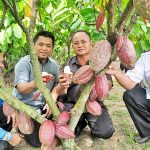 KENINGAU: Industri koko negara memerlukan lonjakan menerusi pendekatan lebih agresif termasuk menggalakkan penanamannya sebagai sumber kekayaan baharu, sekali gus dapat mengembalikan kegemilangan industri berkenaan. Pembantu Menteri Luar Bandar Sabah, Rasinin Koutis, berkata ini berikutan potensi komoditi itu termasuk harganya yang stabil berbanding sawit dan getah selain terus menerima permintaan yang tetap.
Pesticides are not new and are definitely not a human invention. Plants and other microorganisms have used chemicals to defend themselves from other organisms for hundred thousands of years. Take, for example, walnut trees. Their roots produce a chemical called juglone that is secreted into the soil and inhibits nearby plant growth. This ensures the walnut tree […]
---