2019-Sep-12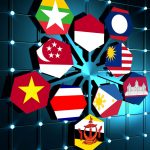 COUNTRIES in Asean have achieved strong economic growth and reduced poverty over the past 20 years. Deep political commitment to formulate effective policies have lifted over 100 million people out of poverty since 2000. ASEAN has been a success story in its overall development. Yet on average, education, skill development and health indicators are below […]
PUTRAJAYA: Malaysia's National Human Resources Blueprint (NHRB) is being drafted to analyse employment changes, human capital development and opportunities to spur the economy. Human Resources Minister M. Kulasegaran said the comprehensive human resources development plan would include a thorough analysis based on three main pillars — workforce, workplace and jobs.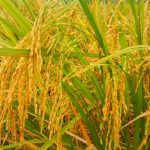 ALOR SETAR: Kerajaan negeri akan mewujudkan sekolah peladang bagi memberi latihan secara teori dan praktikal mengenai penanaman padi organik. Pengerusi Jawatankuasa Pertanian dan Sumber Tani, Pengangkutan dan Industri Utama negeri, Azman Nasrudin, berkata sekolah itu dirancang ditubuhkan dengan kerjasama pengusaha padi organik, Zakaria Kamantasha, di Kampung Lintang, Belantik, Sik.
---
The top concern of the World Health Organization (WHO) is achieving affordable and appropriate access to primary care in all communities across the globe. A key part of this plan is to make sure that national health services all over the world promote correct and helpful health guidelines for the use of healthcare practitioners and the public […]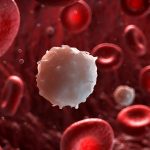 Blood cancer is actually a term applied to three different types of cancer – leukemia, lymphoma and myeloma. For centuries, these cancers had virtually no possibility of survival. Even as recently as the 1960s, the five-year survival rate for leukemia was 14%. By 2010, it had increased to 61%. Similar gains have been made in the survival […]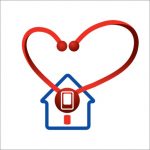 CYBERJAYA: Newave Health Sdn Bhd, syarikat usaha sama antara N2W Corporation (N2W Corp) dan SMARTMED Global Ltd (SMARTMED) memperuntukkan perbelanjaan modal RM20 juta bagi mengembangkan perniagaan penjagaan kesihatan digital. Ketua Pegawai Eksekutif N2W Corp, Rizatuddin Ramli, berkata peruntukan bagi tempoh dua hingga tiga tahun itu adalah sebahagian daripada rangka operasi bagi meluaskan capaian aplikasi kesihatan […]
---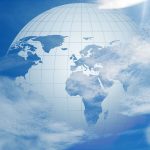 French environmental services firm, SUEZ, has secured 9 contracts in the industrial waste and wastewater sector, worth a total amount of around €120 million. The Group said that under the contracts it will contribute to the sustainable management of waste from the sites of NABC, a Coca-Cola bottler in Morocco, and FUJIFILM, the photographic and […]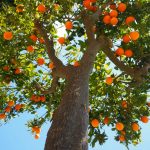 Scientists at the University of Birmingham have developed a way of making organic polymers from the fragrant molecules in conifers and fruit trees. The technique, developed for 3D printing applications, could lead to a new generation of sustainable materials for use in biomedical applications or prototyping. Called terpenes, the molecules are found in the essential […]
When humans began mass usage of plastic in the 1940s, it was a miracle and a blessing. It brought more convenience to our lives and some products became more affordable when they were packaged in plastic. But because plastic isn't easily biodegradable, the disposal of this polymer has become a massive problem in just a […]
---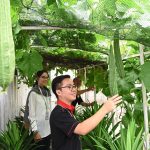 AFTER four years of research, an aquaponic farm in Bukit Minyak Industrial Area, Penang, is finally up and running. In this system, which is a marriage of aquaculture and hydroponics (soil-less growing of plants), freshwater fish are reared in tanks. Their wastewater will then provide food for growing plants, and the plants act as a […]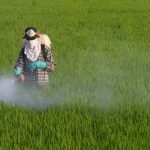 TANAH MERAH: Kerajaan Kelantan menganggap cadangan Perdana Menteri, Tun Dr Mahathir Mohamad, bagi mencantumkan tanah pesawah kecil sebagai idea menarik, kerana mampu meningkatkan pendapatan. Timbalan Menteri Besar, Datuk Mohd Amar Nik Abdullah, bagaimanapun berkata cadangan itu perlu kajian terperinci oleh pihak berkaitan seperti Lembaga Kemajuan Pertanian Kemubu (KADA) dan Lembaga Kemajuan Pertanian Muda (MADA).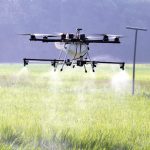 THE agricultural industry is likely to reap a significant return of RM60 billion if Malaysia implements a new approach to increase agricultural production in order to reduce dependence on imported products. Prime Minister (PM) Tun Dr Mahathir Mohamad said local farmers could also be taken out of poverty with the current modern procedures available for […]
---