2021-Jul-02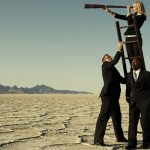 The global pandemic and its lingering effects on supply chains around the world have forced companies to rethink business risk. As company leaders take a step back and look at how to make their supply chains more flexible, they also have a once-in-a-career opportunity to make environmental risk a core part of the risk equation.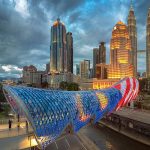 KUALA LUMPUR (June 30): The World Competitiveness Yearbook 2021 has ranked Malaysia's global competitiveness at the 25th place from out of 64 economies, an improvement from the 27th position in 2020. International Trade and Industry Minister Datuk Seri Mohamed Azmin Ali said in the World Bank's Ease of Doing Business 2020 ranking, Malaysia held the second position […]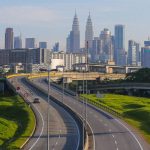 KUALA LUMPUR, June 30 ― A coalition of trade associations and chambers of commerce have urged the government and the prime minister to adopt a new and comprehensive course of action to curb the Covid-19 pandemic, after its prior attempts to do so failed. Industries Unite (IU), representing 112 organisations, said the past 15 months […]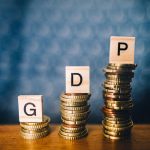 KUALA LUMPUR, June 29 — The official gross domestic product (GDP) growth outlook of between six per cent and 7.5 per cent set for this year will be reviewed, the Department of Statistic Malaysia said. Chief statistician Datuk Seri Dr Mohd Uzir Mahidin said the revision would take into account the Covid-19 threat scenario and […]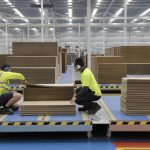 KUALA LUMPUR: Kerangka peraturan lebih dinamik perlu diwujudkan bagi membina persekitaran perniagaan kondusif dan memacu usaha pemulihan ekonomi negara ketika berdepan cabaran pandemik COVID-19. Menteri Perdagangan Antarabangsa dan Industri, Datuk Seri Mohamed Azmin Ali, berkata perkara itu penting untuk memastikan sektor perniagaan berupaya beroleh manfaat serta peluang dalam pasaran global.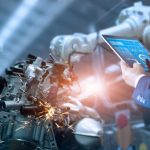 KUALA LUMPUR: The National Fourth Industrial Revolution Policy (National 4IR Policy) launched today is set to transform Malaysia into a high-income nation driven by the most advanced 4IR technology and digitalisation. Minister in the Prime Minister's Department (Economy) Datuk Seri Mustapa Mohamed said through the policy, the Malaysia Well-being Index (MyWI) is targeted to increase to […]
---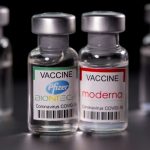 KUALA LUMPUR: Malaysia' efforts to produce its own Covid-19 vaccine is the best way to reduce its dependence on the superpowers to obtain future supply of the vaccine . Immediate steps in that direction need to be taken following various issues having cropped up, including problem of not enough stock, as well as the recipients […]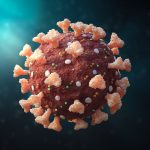 CureVac said its vaccine, only 48% effective in late-stage clinical trials, could still pose a "strong public health value." Two doses of AstraZeneca's vaccine prevent roughly 94% of deaths in older people, according to Public Health England. The worldwide case count stood at more than 182.4 million on Thursday afternoon, with more than 3.9 million reported […]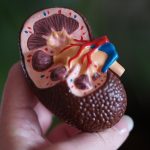 Elevated levels of three specific circulating proteins are associated with protection against kidney failure in diabetes, according to research from the Joslin Diabetes Center that will be published 30th June in Science Translational Medicine. "As well as acting as biomarkers for advancing kidney disease risk in diabetes, the proteins may also serve as the basis for future […]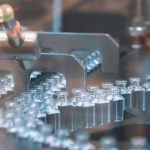 In early 2003, a deadly respiratory illness began spreading in China, raising alarm bells among health authorities around the world. After cropping up in 29 countries, the coronavirus that caused the illness, now known as SARS-CoV-1, infected more than 8,000 people and killed more than 700. Less than 10 years later, in 2012, another deadly […]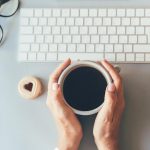 LONDON, June 25 — Coffee may help reduce the risk of developing or dying from chronic liver disease, according to a British study. "A cup of joe, please!" A British study suggests that coffee could help protect your liver from chronic disease. In the BMC Public Health journal, Dr Oliver Kennedy and colleagues published their analysis […]
KUALA LUMPUR: Kadar kebolehjangkitan COVID-19 atau R-naught (Rt atau R0) bagi varian Delta yang mengakibatkan lonjakan kes baharu di serata dunia, adalah lebih tinggi menyebabkan ia lebih mudah disebarkan berbanding varian lain. Ketua Pengarah Kesihatan, Tan Sri Dr Noor Hisham Abdullah, melalui hantaran Facebook berkata Rt bagi varian Delta adalah antara 5 hingga 8.
---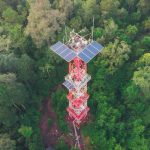 ASK any city folk about peatland and many would have a blank look on their faces. Some may think that it is a type of soil which, technically, is not wrong. It is fair to say many people do not realise the importance of peatland as they think it does not affect them directly. On […]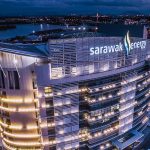 KUCHING: Sarawak Energy Berhad (Sarawak Energy) has adopted a new distribution system technology known as Medium Voltage Covered Conductor (MVCC) to connect Lawas town with the interior settlement of Ba'Kelalan in the Sarawak's northernmost district. Sarawak Energy Group chief executive officer Datuk Sharbini Suhaili said the technology was adopted due to the harsh geographical condition in the area which […]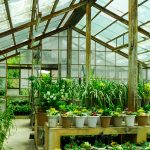 WASHINGTON, June 27 — When climate researcher Dailson Bertassoli went to measure greenhouse gas emissions at the Belo Monte hydropower plant in Brazil, the first thing he noticed was the bubbles. Developers have built hundreds of hydroelectric plants in the Amazon basin to take advantage of the allegedly "green" energy generated by its complex of […]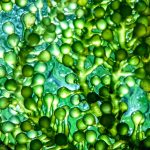 Did you know that adding plant substrate to some algae strains (not all!) can result in improved biomass and/or lipid production? That's what Amanda Barry from Sandia National Labs reported in this slide guide on their investigation of top contender algae strains for large-scale biofuel production. See how scale up and optimization of mixotrophic growth on […]
PARIS, June 25 — In the future, our bathrooms could be free of all the excess packaging and plastic waste that comes with our beauty products and instead be home to new-generation recycled bottles. L'Oréal is working on it, and this week unveiled one such type of plastic bottle made from enzymatic recycling by green […]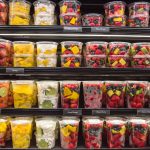 While the impact of the pandemic and the increase in use and waste of single-use plastics on the plastic litter problem has yet to be fully determined, many (Western) nations are still reacting to China's 2017 Operations National Sword, which banned the import of low quality non-recyclable plastic waste, leaving countries scrambling on what to […]
---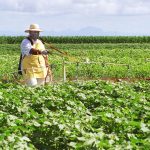 It's hard to imagine a world where sustainability and profitability coexist to benefit both the environment and corporations. But Brynne Stanton, head of strategic innovation at biotech company Joyn Bio, sees a way. Speaking at the Forbes Future of Food Summit Wednesday, Stanton detailed how Joyn Bio is engineering microbes to produce fertilizer as a more viable alternative […]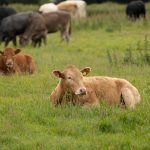 Growing resistance to our go-to antibiotics is one of the biggest threats the world faces. As common bacteria like strep and salmonella become resistant to medications, what used to be easily treatable infections can now pose difficult medical challenges. New research from the University of Georgia shows that there may be more antimicrobial-resistant salmonella in […]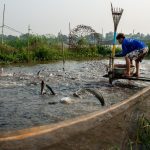 Green Fuels Research, in partnership with the School of Chemical Engineering, Hà Nội University of Science and Technology (HUST) has been awarded grant funding by Innovate UK to conduct a feasibility study into the conversion of pangasius (catfish) mortalities and processing waste into a sustainable biofuel for distributed power generation. The project will address all […]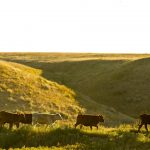 Cows are no strangers to methane. As a cow goes about its daily life, browsing through pasture or chewing the cud in the shade of a tree, it will typically emit 70-120kg (150-260lb) methane a year. This methane is a potent greenhouse gas, trapping heat in the atmosphere many times more efficiently than CO2 does. […]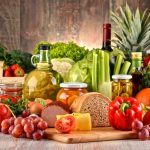 MUAR, June 29 — The Ministry of Agriculture and Food Industries (Mafi) will continue to play a facilitative role in ensuring the successful implementation of all initiatives under the National People's Well-Being and Economic Recovery Package. Its minister Datuk Seri Ronald Kiandee said the targeted assistance provided under Pemulih, which was announced by Prime Minister […]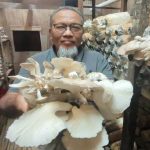 PASIR MAS: Kerjasama penduduk kampung dalam kalangan pelbagai latar belakang kerjaya mencetuskan idea untuk mengusahakan Rumah Hasil Cendawan Tiram menggunakan pelaras suhu automatik (IOT) yang mampu menghasilkan produk sepanjang tahun. Ahli Kelab Komuniti Tani-Ternak Pasir Mas (KITABINA), terdiri daripada pendidik, pemimpin setempat, serta pesara kerajaan dan swasta di berganding bahu selain berkongsi modal bagi memulakannya […]
---