2021-Sep-03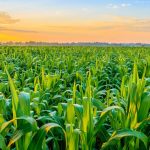 Interest in farming is seeing a revival, we can observe the many urban centres with little land spots are being turned into mini orchards. Technology is making modern farming more enticing for the younger generation to dip their feet into, noticeable with trends cropping up across the Western world with themes like farm to table […]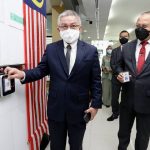 PUTRAJAYA: Inovasi dalam bentuk ekonomi adalah antara aspek yang perlu dipergiatkan dalam negara ini. Menteri Sains Teknologi Dan Inovasi (MOSTI), Datuk Seri Dr Adham Baba, berkata selain itu, jumlah kehadiran individu yang memerlukan perkhidmatan di kementerian berkenaan serta kecemerlangan berkaitan sains dan teknologi juga akan diperhebatkan.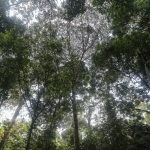 PARIS, Sept 1 — Around a third of all the world's tree species are threatened with extinction, according to a global index published today, warning that climate change could tip some forests into ecosystem collapse. Land clearance for farming — both crops and livestock — and logging are by far the biggest threats to trees, […]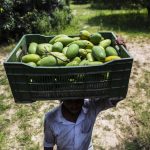 Amazon.com Inc. is taking the first steps toward cracking India's outmoded agricultural sector, hoping to secure the farm produce that yields two-thirds of the country's $1 trillion in annual retail spending. The Seattle-headquartered giant has begun offering real-time advice and information through a dedicated mobile app to help farmers make decisions on crops and even deploy […]
---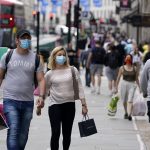 PUTRAJAYA: Fasa endemik di Malaysia dijangka bermula pada akhir Oktober ini, dengan kadar imuniti kelompok diharap mencapai 80 peratus, Menteri Kesihatan, Khairy Jamaluddin. Beliau berkata, berkata ketika ini Labuan dan Sarawak sudah mencapai fasa endemik, selain negara lain yang kebanyakannya sudah beralih ke fasa itu dan pengenalan norma baharu untuk hidup dengan lebih sihat serta […]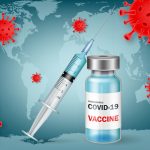 GlaxoSmithKline (GSK) and SK bioscience have launched a Phase III trial of their adjuvanted COVID-19 vaccine candidate, which is set to compare the jab to AstraZeneca's (AZ) vaccine. The trial, which will enrol around 4,000 participants from various countries, will aim to evaluate SK's COVID-19 vaccine candidate GBP510 in combination with GSK's pandemic adjuvant.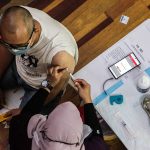 KUALA LUMPUR (Sept 1): The debate over booster shots of the COVID-19 vaccine is heating up globally on concerns that the contagious Delta variant is capable of infecting fully vaccinated people. The World Health Organisation (WHO) argues that it may be too early to push for COVID-19 booster shots, especially when many people around the […]
PENANG-based semiconductor equipment vendor and automation house Pentamaster Corp Bhd is the latest company to embark on the diversification route to increase its revenue streams and generate sustainable earnings growth. While its peers ViTrox Corp Bhd and MI Technovation Bhd have gone into precision smart farming and semiconductor materials business respectively, Pentamaster is venturing into […]
---
The new Covid-19 norms have had a positive impact on online businesses. Consumers are more likely to shop online because they do not have to leave home to make a purchase and in return reduce the risk of infection. The online sales database has recorded a remarkable increase in transactions.
THE recent Intergovernmental Panel on Climate Change (IPCC) report had issued a 'code red' status as global warming will breach the 1.5ºC limit before 2050. The report coincides with the global trend of increasing coal consumption which remains a primary source of carbon emissions.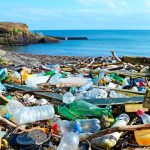 The leaders of two of the world's largest plastic makers today called for a global agreement among nations to eliminate plastic waste in the environment, urging governments and stakeholders worldwide to press for a treaty resolution at upcoming United Nations meetings.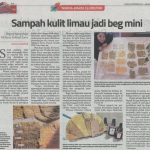 KUALA LUMPUR: Sekali pandang, tiada siapa menyangka bahawa material beg mini yang digunakan sebagai pembungkus set produk penjagaan kulit wajah, ciptaan seorang pelajar universiti itu sebenarnya diperbuat daripada sampah kulit limau. Produk material bio leather hasil ciptaan Menlin Ng Aniathul Fitria Ismail Ng Abdullah itu menggunakan sepenuhnya kulit buah-buahan sitrus, terutama kulit limau nipis dan bahan semula […]
---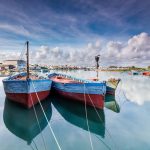 The Department of Fisheries (DOF) announced that the state of national fisheries industry is doing well despite a recent report by local media. Following various control measures and rehabilitation of fishery resources implemented throughout the country since 2016, the trend of fish landings is showing signs of recovery, the DOF said.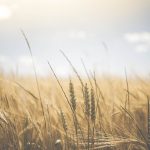 A meta-analysis study assessed the performance of site-specific nutrient management (SSNM) applied to smallholder cereal cropping systems in Asia and Africa; the evidence points to triple-wins but weak extension, and unfavorable policies hamper adoption. the Elsevier journal Global Food Security, a team of scientists published the first comprehensive systematic review comparing the site-specific nutrient management (SSNM) approach to […]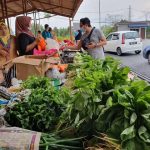 PASIR MAS – Lembaga Pemasaran Pertanian Persekutuan (FAMA) berjaya membantu seramai 3,356 usahawan menjana jualan berjumlah RM108 juta menerusi Pasar Segar Terkawal (PST) di seluruh negara bermula 1 Jun hingga 29 Ogos lalu. Dalam satu kenyataan media, FAMA berkata, pendapatan itu dijana menerusi 54 PST yang diwujudkan di seluruh negara bagi memastikan kelangsungan rantaian bekalan […]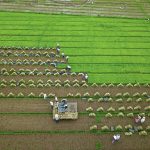 When it comes to developing high-yielding rice varieties, Malaysia is on the forefront as a result of proactively taking advantage of the latest innovations and developments in the field by engaging in extensive research & development and employing mechanization & automation for efficiency.
---