2023-Jan-27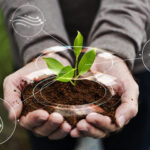 NEGARA kini menghadapi dua cabaran semasa iaitu perubahan iklim dan jaminan makanan yang memerlukan campur tangan teknologi tinggi untuk menanganinya. Kedua-dua cabaran ini mempunyai hubung kait yang boleh mendatangkan kesan buruk yang besar jika tiada sebarang perancangan rapi jangka masa panjang dibuat. Tambahan lagi, kebergantungan sumber makanan Malaysia yang tinggi dari luar negara yang melebihi nilai […]
A new study highlights the incentive for food producers to repurpose food waste – by turning it into useful chemicals, sustainable fuels and more. Roughly 2% of the 80 billion pounds of food discarded every year in the United States is because of food manufacturing and processing. Food waste solids are mostly sent to landfills or […]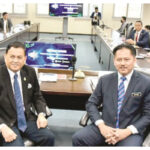 The Sabah Ministry of Science, Technology and Innovation (KSTI) is expected to meet federal-level agencies next month to discuss the formula for empowering the Science, Technology, Innovation and Economy (STIE) initiative and making Science, Technology, Engineering and Mathematics (STEM) a subject that students will be interested in.
---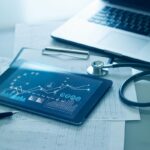 The medical device industry is thriving with innovation, with ongoing endeavours to improve efficiency, productivity and sustainability, as well as trends towards smarter and miniaturised devices. In its Medical Device Predictions 2023 report, GlobalData identified the top themes that will impact the industry. Here, we take a look at the key takeaways.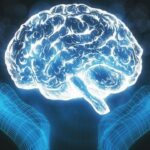 An artificial intelligence (AI) driven assessment tool for predicting mental health disorders has become the first mental health chatbot to secure a Class IIa UKCA (UK Conformity Assessed) medical device certification.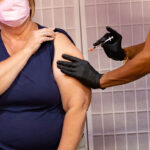 Just over 2 years ago, the first COVID-19 vaccines arrived—and a roller coaster ride of hope and science began. It soon became clear that although the vaccines protected against severe disease, their ability to fend off infection was limited and faded fast. Meanwhile, SARS-CoV-2 began to evolve rapidly to elude immunity. By now, many people […]
---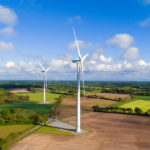 A unique characteristic of oil is that it never loses its properties. Used engine oil, for instance, can be transformed into fuel oil to power boilers in factories. The flip side of this quality is that when used oil is dumped, it becomes a dangerous pollutant that does not go away. The 2019 Kim Kim River […]
It is one thing to be a leading producer of palm oil but it is quite another thing to be a huge producer of palm oil waste which, if it is not manage sustainably, can be detrimental to the environment.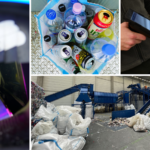 The waste industry is undergoing a great transformation. Smart solutions and data driven technology is becoming more and more state of the art. Sensoneo is staying on top of the trends, each year developing new technologies and tailoring them to the needs of individual countries, cities, and businesses.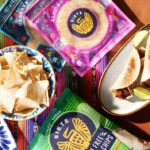 Although the new year just started, we're already facing a looming deadline. We have until the end of this decade – only seven years – to curb the worst of the climate crisis. Responsible for one-third of global emissions, the food system plays an undeniably significant role in this critical problem.
---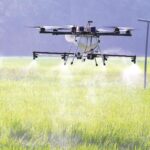 An estimated 840 million of the world's population will face food insecurity by 2030 if the issue is not addressed immediately, according to the United Nations. This is especially urgent with the increase in climate change and global population as well as supply chain disruptions such as those experienced during the pandemic.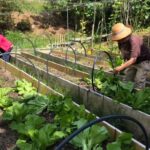 As a result of rural-urban movement, immigration, the creation of new townships, and the extension of urban limits, Malaysia's urban population is projected to grow from 34.3 per cent in 1971 to 77.2 per cent in 2020. Urbanisation increases population density, causes difficulties and shortages in some urban areas to buy fresh food, especially fruits […]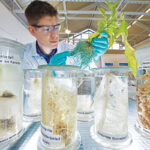 Iran is prepared to share its experience and expertise with Malaysia in the field of agricultural research and development as well as the latest technology in crop irrigation and water management systems. This was among the essence of the discussion between Minister of Agriculture and Food Security Mohamad Sabu and Iranian ambassador to Malaysia Ali Asghar […]
---