KUALA LUMPUR: Malaysia tidak lagi boleh menutup mata atau mengetepikan hakikat kehilangan hasil sebanyak RM300 bilion akibat ekonomi bayangan, khususnya ketika keadaan...
COVID-19 secara tersiratnya mengubah gaya hidup manusia menjadi lebih kreativiti dan berinovasi. Setiap musibah menjadi ujian yang mungkin hadir dalam pelbagai bentuk termasuk wabak melanda...
KOTA BHARU (Oct 18): Homegrown premix coffee producer Akifcafe Coffee Industries Sdn Bhd has secured 10 unit stock keeping units (SKU) for markets in...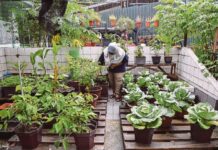 The number of people involved in urban agriculture in Malaysia jumped from 18,687 in 2019 to 40,219 in 2020. City inhabitants, who realised the importance...
KUALA LUMPUR – Padiberas Nasional Berhad (Bernas) has expanded the Large-Scale SMART Paddy Field (SMART SBB) programme to 12 paddy cultivation locations nationwide compared...
Nurul Halizan Ahmad Dewi keeps every invoice — even scribbled chits detailing the quantity and cost of chillies sold to her neighbours — tracking...
EVEN as Malaysia and Indonesia work towards combating misperceptions behind anti-palm oil products from grocery store shelves, anti-palm oil campaigns in Europe...
KUALA LUMPUR, Sept 28 ) -- Bintai Kinden Corporation Bhd (BKCB) and Institut Jantung Negara Sdn Bhd (IJN) has established a strategic partnership to explore possible...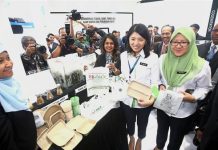 KUALA LUMPUR: There will be no more drinking straws and plastic carrier bags by 2030 under an ambitious plan that will see local councils...
[td_block_social_counter facebook="envato" twitter="envato" youtube="envato"]
FOOD farming is a big business. Elsewhere, that is. Here in Malaysia, surplus is a bridge too far. Some old habits have...
Malaysia has the potential to become the manufacturing hub for hydrogen fuel cells for the application in hydrogen mobility and uninterruptible power supply (UPS) systems,...
Malaysia's sustainable agriculture sector has launched a new initiative to use the UAE as a springboard to penetrate new markets across the GCC region...
KUALA LUMPUR (Bernama): Asia should lead the way in opening up patent protections to produce cheaper generic versions of life-saving medicines for critical diseases,...