Malaysia aims to delay the nationwide adoption of plans to step up the use of palm oil in biodiesel, the Malaysian Biodiesel...
TORONTO, Jan 7 — Legalised in Canada last fall, edible cannabis products pose specific health hazards and require targeted prevention messages, say...
MUAR (March 28): The Black Soldier Fly (BSF) larvae is expected to be an alternative food source for livestock, and a breeding project focused...
KUALA LUMPUR, Sept 15 -- Pharmaceutical firm Duopharma Biotech Bhd, through wholly-owned subsidiary Duopharma HAPI Sdn Bhd, will soon manufacture its second oncology drug at its...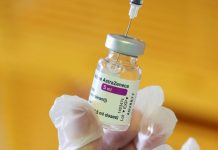 The European Medicines Agency has concluded that certain unusual types of blood clots are a very rare side effect of the Oxford/AstraZeneca COVID-19 vaccine,...
A NEW breast cancer drug NERLYNX® (neratinib) shown to significantly reduce the risk of cancer recurrence is now approved for use by the...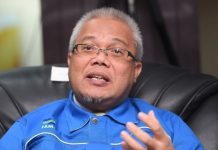 KUALA LUMPUR (Bernama) -- Tanggal 30 Sept depan genap 54 tahun penubuhan Lembaga Pemasaran Pertanian Persekutuan (FAMA) dan kedudukannya tetap kukuh sebagai...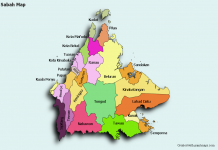 KENINGAU (Nov 15): The Ministry of Agriculture and Food Industries (MAFI) will continue focusing on optimising Sabah's potential as an agrofood output hub in...
As climate change kicks in, droughts could lead to lower crop yields in the future. But genetic manipulation could help prevent this,...
[td_block_social_counter facebook="envato" twitter="envato" youtube="envato"]
TOKYO, 26 August - Japan's health ministry said Thursday that contaminants were found in some unused doses of Moderna Inc.'s COVID-19 vaccine and the...
Modern drug development, production, and supply is rarely a solo effort. Most companies outsource at least part of the process to a third party....
SERIAN: Kementerian Perdagangan Dalam Negeri dan Hal Ehwal Pengguna (KPDNHEP) memberi jaminan bekalan makanan asas mencukupi jika gelombang kedua pandemik COVID-19 melanda...
SELANGOR, Sept 28 (Bernama) —  Strat Aero Malaysia (SAM) and Universiti Putra Malaysia (UPM) have inked a deal to initiate collaboration for future research and...