KUALA LUMPUR: Malaysia dan Filipina bersetuju untuk bekerjasama dalam pelbagai bidang penjagaan kesihatan melalui pemeteraian memorandum persefahaman (MoU) di sini, hari ini.
MELAKA: Kementerian Perdagangan Antarabangsa dan Industri (MITI) yakin prestasi eksport produk halal negara kembali kukuh dengan sasaran nilai eksport mencecah RM40 bilion tahun ini. Timbalan...
BATU GAJAH, June 22 — Perak State Agriculture Development Corporation (PPPNP) has allocated RM64.8 million for the agropreneur scheme to boost the...
PUTRAJAYA - Kementerian Kesihatan Malaysia (KKM) memperkukuhkan kerjasama dengan China bagi membangunkan perubatan tradisional Cina. Menteri Kesihatan Khairy Jamaluddin Abu Bakar berkata, usaha itu selari...
What can you do with crappy land? Land that deals with long periods of drought, or that is so degraded not much...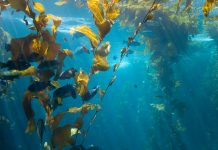 Working alongside key partners around the world, The Nature Conservancy is combining global-scale synthesis science and on-the-ground projects that address remaining scientific questions around...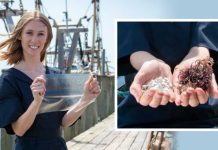 MarinaTex is a bioplastic made of organic fish waste ordinarily destined for landfill or incineration and locally sourced red algae. It is...
MD-Farm offers vertical farming systems alongside a platform including their own technology such as know-how services for customers. Potential customers that will use MD-Farm's...
Microplastics are small fragments of plastic that pollute the environment. Defined as less than five millimetres in size and...
[td_block_social_counter facebook="envato" twitter="envato" youtube="envato"]
Researchers in the Department of Food Science and Human Nutrition at Iowa State University have discovered an innovative approach to fight bacteria and their antimicrobial resistance...
Most of the world's fertilizer is produced in large manufacturing plants, which require huge amounts of energy to generate the high temperatures...
IPOH: A new hospital, replacing the existing 80-bed Kampar Hospital, and 20 health clinics will be built with a portion of the...
BANGKOK: Thailand opened its first full-time clinic specialising in traditional and alternative cannabis-based medicine on Monday, as part of a move by...