MERSING (March 1): The Ministry of Agriculture and Food Industries (MAFI) has always worked closely with industry players in charting the direction of the...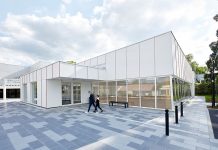 France is claiming the world's first carbon-negative building, thanks in large part to the carbon-sequestering power of hemp. The 4,000 square foot sports hall...
BANGKOK: Thailand opened its first full-time clinic specialising in traditional and alternative cannabis-based medicine on Monday, as part of a move by...
KUALA LUMPUR: Dewan Perniagaan Melayu Malaysia (DPMM) akan menubuhkan pasukan petugas khas yang akan memfokuskan agenda memperkasakan usahawan Bumiputra dalam bidang peruncitan...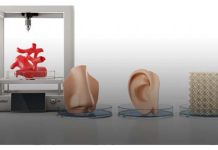 Satu pasukan jurutera bioperubatan di Australia membangunkan robot kecil yang fleksibel yang boleh digunakan untuk mencetak material bio tiga dimensi (3D) secara terus dalam...
MALAYSIAN Bioeconomy Development Corporation Sdn Bhd (Bioeconomy Corporation) has signed a letter of intent (LOI) with University Teknologi MARA (UiTM) to mobilise...
SERDANG, Aug 11 (Bernama) -- The agro-food sector provides wide business opportunities and prospects for young people, said Bank Pertanian Malaysia Bhd (Agrobank) chief development officer.
PORT KLANG: The Malaysian Department of Quarantine and Inspection Services (Maqis) seized 6,887kg of Chinese traditional herb products worth RM213,145 after a...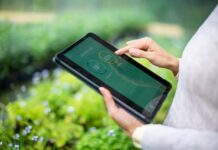 Explore the full 2023 list of Fast Company's Most Innovative Companies, 540 organizations that are reshaping industries and culture. We've selected the firms making the...
[td_block_social_counter facebook="envato" twitter="envato" youtube="envato"]
The Wellness Cluster at the National Innovation & Creative Economy Expo 2017 (NICE 2017) is expected to transform Malaysia's wellness industry through the growth of cutting-edge...
Half the world is proclaiming artificial intelligence (AI) to be the best thing since sliced bread and the other half is warning of the...
THE agricultural industry is likely to reap a significant return of RM60 billion if Malaysia implements a new approach to increase agricultural...
PUTRAJAYA: The agrofood insurance and takaful scheme, which among others provides income protection to farmers whose crops are damaged due to natural disasters or...