LATEST ARTICLES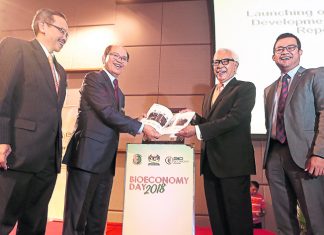 Malaysia's bio-based industry recorded an approved investment worth RM6.81 billion from 283 certified local biotechnology companies. Science, Technology and Innovation (Mosti) Minister Datuk Seri Wilfred Madius Tangau said the investment was a 2.2% increase from...
The Budget 2018 speech by Datuk Seri Najib Tun Razak, Prime Minister and Finance Minister: Prospering an Inclusive Economy, Balancing Between Worldly and Hereafter, For The Wellbeing of the Rakyat, Towards the TN50 Aspiration Mr Speaker...
The U.S. Department of Agriculture's (USDA) National Institute of Food and Agriculture (NIFA) today announced $9.6 million in available funding for projects to support the development of new biobased products and biomaterials from renewable...
Petronas Chemicals Group Bhd (PetChem) has approved a final investment decision for an Isononanol plant within the Pengerang Integrated Complex in Pengerang, Johor, for a total investment cost of US$442 million.
Celgene is licensing rights to develop its TORC1/2 inhibitor CC-223 in East and Southeast Asia to Antengene, and CRO Tigermed will help the latter with clinical development.
A Singaporean biotechnology company working on experimental cancer drugs is listing in Taiwan, potentially opening the door for more foreign peers to go public on the island.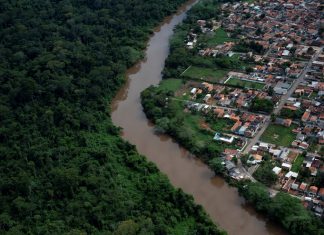 Deep in the Amazon, an experiment unfolds that may allow a peek into the future to see what will happen to the world's largest rainforest when carbon dioxide levels rise. It is a simulation...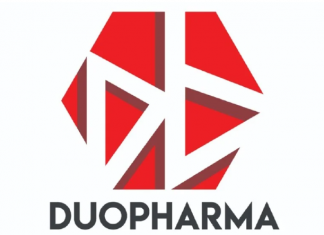 Duopharma Biotech Bhd has reaffirmed its commitment to expanding its portfolio diversity, including halal pharmaceuticals and plant-based products, and growing its product availability and affordability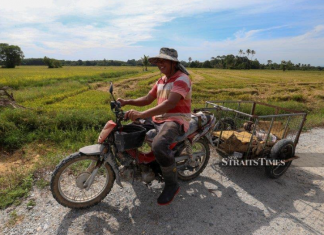 The Food and Agriculture Organisation (FAO) recognises several sustainable development (SDG) goals that promote urban agriculture, which notably recognises Goal 2, ending hunger, achieving food security, better nutrition and developing sustainable agriculture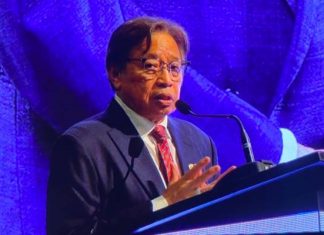 Sarawak kini dalam proses meneroka potensi sumber tenaga hijau boleh diperbaharui hibrid membabitkan kombinasi solar dan angin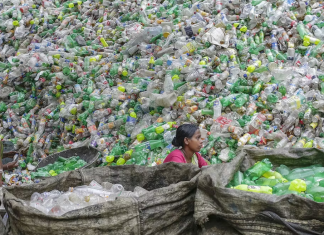 We are gathered in Paris because the linear plastics economy is gushing pollution galore. Choking ecosystems. Warming the climate. Damaging our health. As ever with the triple planetary crisis – the crisis of climate change, the...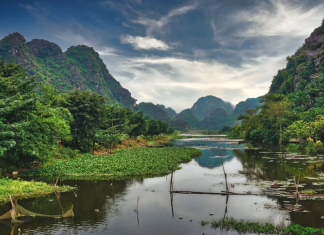 Aquaculture is the world's fastest-growing food production system. The sector now supplies half of all seafood consumed, providing livelihoods for millions of people, and is expected to double in size by 2050 to match increasing...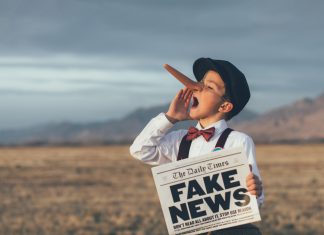 The advancement of technology, particularly in the fields of communication and information delivery, is indeed of great benefit to consumers. With the advent of new media platforms such as social media and instant messaging...
The Agriculture and Food Security Ministry today announced an additional allocation of RM400,000 to build water pumps and tube wells to overcome water problems during the dry season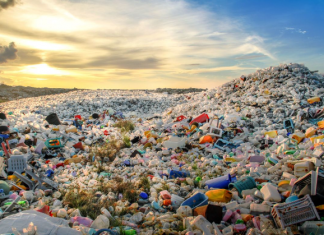 Plastic pollution is suffocating our planet — and it's only getting worse. Production has rocketed in the last two decades, with more plastic being produced between 2003 and 2016 than in the whole of...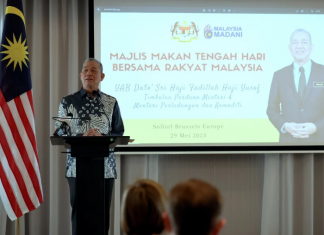 The government will fight against any discriminatory trade practices against Malaysia's agricommodity sector, says Deputy Prime Minister and Plantation and Commodities Minister Datuk Seri Fadillah Yusof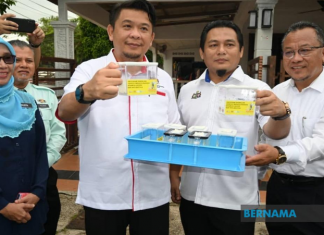 The Ministry of Health (MOH) will expand the programme of releasing Wolbachia-infected Mosquitoes to states that have seen an increase in dengue fever cases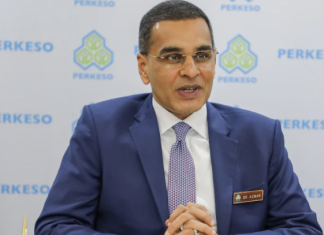 Pada awal Mei tahun ini, Pertubuhan Kesihatan Sedunia (WHO) telah mengumumkan bahawa COVID-19 tidak lagi dianggap sebagai ancaman kesihatan awam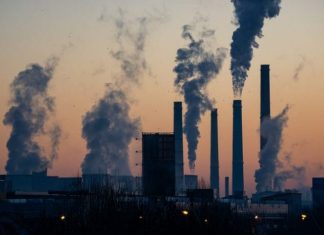 The carbon trade, particularly in the Voluntary Carbon Market (VCM) and nature-based solutions (NBS), is at a crucial turning point. The lack of transparency and accountability has cast a shadow over the market, jeopardising...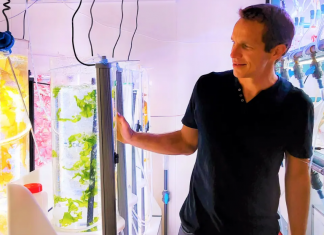 Vincent Doumeizel, author of The Seaweed Revolution, believes that seaweed can help replace many of the worst elements of conventional contemporary agriculture and help to feed the growing global population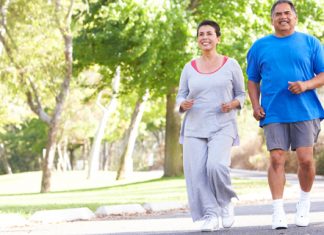 Prediabetes is a warning sign that an individual is at an increased risk of developing type 2 diabetes. If it goes unmanaged, prediabetes can lead to long-term damage, including to the heart and blood...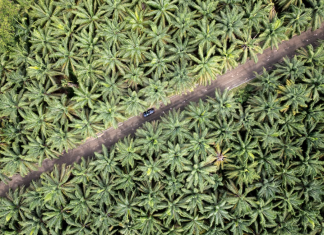 Costa Rica established its first ever National Bioeconomy strategy in 2020. At the heart of the programme lies the country's immense biological riches. Home to 6% of the world's wildlife despite occupying just 0.03%...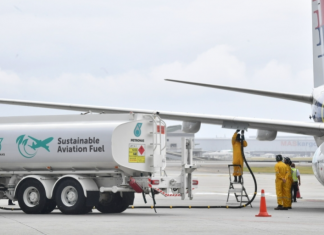 Sustainable aviation fuels (SAF) appears to be the latest trendy buzzword among politicians. Last week, Transport Minister Anthony Loke touted SAF as the key to decarbonising an industry that is fast becoming one of the...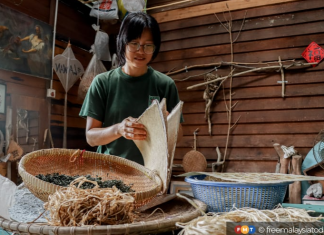 Local artist Cheng Yen Pheng, 40, derives great pleasure from making by hand the very paper she uses for her artwork. By her own admittance, the process is time-consuming and often repetitive but is worth...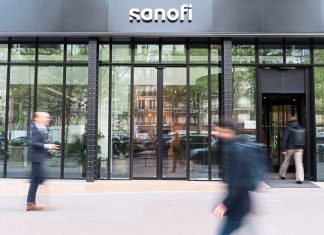 French pharmaceutical company Sanofi will accelerate the modernisation of its manufacturing sites and research network in China to better integrate these into its global industrial system, a senior company executive says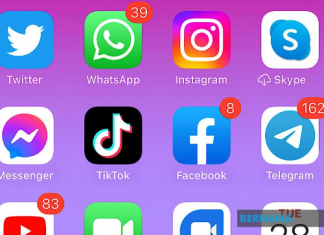 A journalist who declined to be named for safety reasons, was never a heavy social media user. But when a story her team did in 2020 at the height of COVID-19 incited backlash from...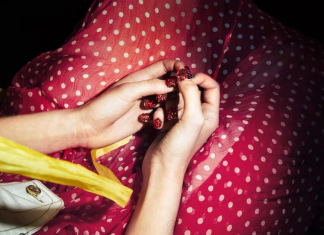 For most people, a gel manicure never causes an issue. But for some it can trigger a lifetime of allergies to various medical devices, and to dental fillings and implants that contain a compound...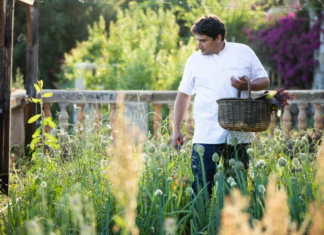 It is this evolution of the agricultural project that has changed our way of experimenting, and helped us to rethink the relationship between the restaurant and the gardens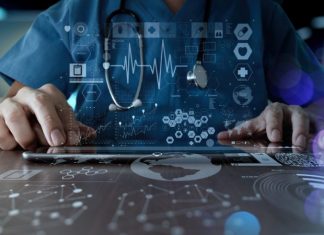 Digital transformation has revolutionized various industries, especially the healthcare sector. It has made healthcare more inclusive by improving a wide range of outcomes from the prevention and treatment of disease to nursing care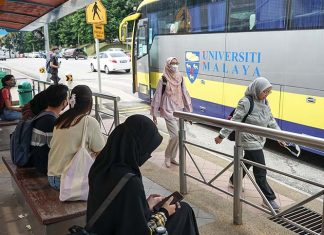 From the decision to pursue and then successfully complete a PhD is a challenging journey as it requires tremendous passion and interest in research, along with the willingness to make significant sacrifices in various...
Sejak beberapa bulan lalu, Akademi Sains Malaysia sudah mulakan proses merangka Pelan Tindakan Kesihatan Planet. Malaysia kini menjadi negara pertama di Asia Tenggara berjaya memulakan proses untuk membangunkan dan menerima pakai pelan jelas menghubungkan...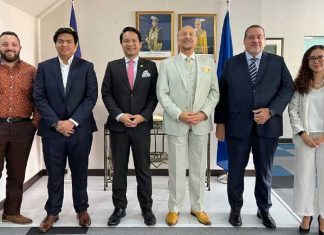 Malaysian Genomics Resource Centre Bhd (MGRC) meraih pendapatan RM680,000 bagi suku ketiga berakhir 31 Mac 2023 berbanding RM5.08 juta pada suku sama tahun lalu apabila kumpulan meneruskan usaha ke arah biofarmaseutikal sambil menumpukan pada...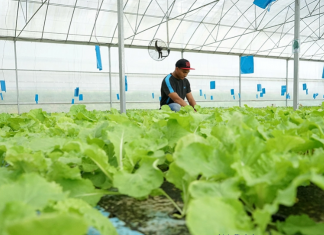 The government will implement both short- and long-term initiatives to enhance the country's food security. Agriculture and Food Security Deputy Minister Chan Foong Hin said the focus lies in boosting domestic production of essential...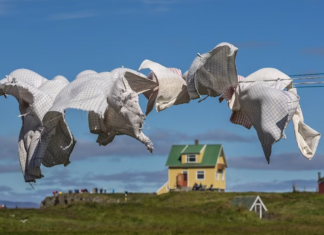 Whether you're lucky enough to have an in-house washer and dryer set, or you trudge to the local laundromat, there's no getting away from that never-ending pile of laundry. But keeping our attire clean...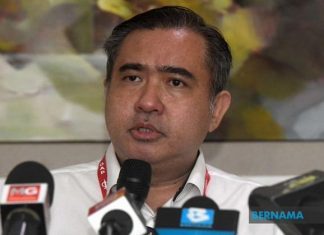 The government is encouraging more local airlines to use sustainable aviation fuel (SAF) to reduce the rate of carbon emissions in the country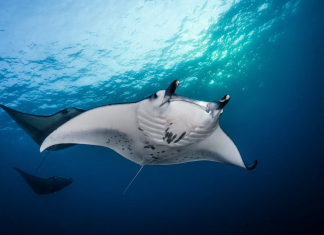 It turns out reef manta rays are even more vulnerable than we thought—but scientists say we're now in a better position to save them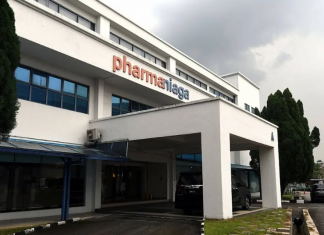 BP Healthcare Group, founded by Datuk Beh Chun Chuan, said the group has expressed its interest in financially troubled Pharmaniaga Bhd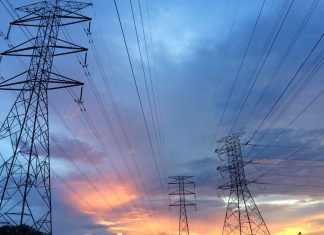 The United States is hoping to play key leadership roles in an array of areas tied to the global energy transition, from developing corporate champions that drive emissions reductions to funding research and development...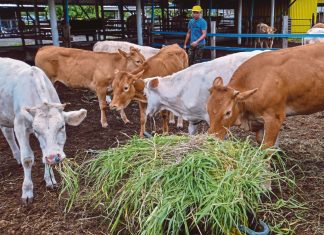 Kementerian Pertanian dan Keterjaminan Makanan (MAFS) memberi tumpuan kepada pengeluaran komoditi asas, dalam usaha mengurangkan kebergantungan terhadap sumber pertanian import sekali gus memastikan jaminan sekuriti bekalan makanan negara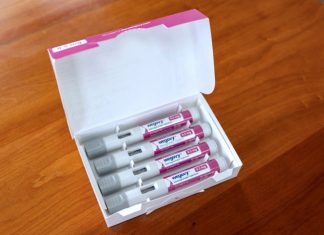 Weight loss drug Wegovy has transformed the obesity market and pharmaceutical companies with existing treatments are hoping the resulting demand will boost demand for their older, less effective but cheaper, drugs
Sudah tiba masanya Malaysia menerajui sektor peralihan tenaga, terutamanya bagi memudahkan perdagangan rentas sempadan sumber tenaga boleh diperbaharui (renewable energy atau RE). Menteri Ekonomi Rafizi Ramli berkata, dasar negara sebelum ini menumpukan pada pembangunan...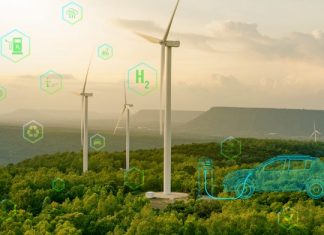 Combating climate change is a global initiative supported by policymakers, regulators, investors, and consumers all making a concerted effort to reduce greenhouse gases (GHGs) and specifically carbon (CO2) emissions. Green hydrogen is widely viewed...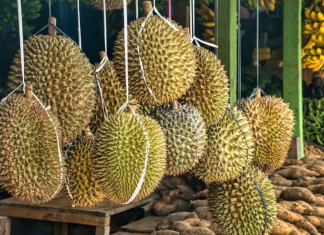 A total of 44 local frozen durian processing facilities have received export approval from China as of May, said Deputy Minister of Agriculture and Food Security Chan Foong Hin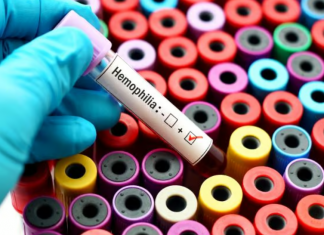 Many of the drugs on this list—which focuses specifically on FDA-approved medicines—will be well known to industry watchers. Last year, bluebird, plus CSL Behring and uniQure, nabbed three gene therapy nods in quick succession,...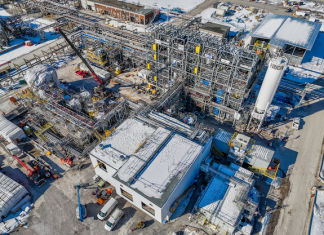 Carbon dioxide (CO2) levels continue to increase globally, but the degree of growth is starting to tapper off. In 2021 the IEA reported that CO2 levels increased by 6% from the prior year, partly due to...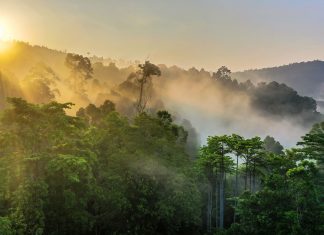 The Amazon constitutes the world's largest tropical forest, accounting for about 40 per cent of the world's remaining rainforests, with the water flowing in its rivers accounting for close to 15 per cent of...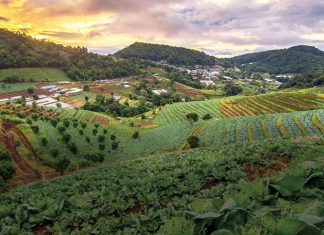 Agriculture is usually the stepchild of the development process. As countries grow, its importance shrinks while that of the manufacturing and services sectors expand. However, Pakistan has failed to make this transition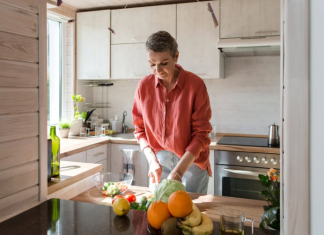 In the future, stem cells may be used to treat osteoporosis. However, while the results from animal studies are promising, data in humans is very limited. Osteoporosis is currently treated with medications and lifestyle...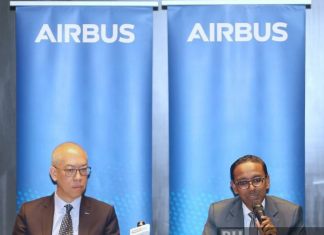 Airbus melihat terdapat potensi pertumbuhan bagi kerjasama dengan Malaysia dalam melaksanakan inisiatif penyahkarbonan sektor aeroangkasa termasuk pengeluaran bahan api penerbangan mampan (SAF)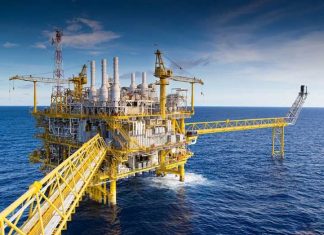 Public water and wastewater utilities are increasingly struggling to meet society's expectations.  Their basic infrastructure is aging, budgets are tight, and they face a barrage of stressors, from population growth to climate change and...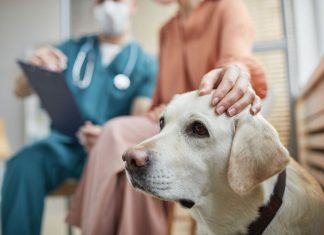 Environmental factors including extreme temperature, interruption of daily routines, vet visits, and novel environments can cause chronic stress and anxiety in dogs and cats. Abrupt environmental accidents such as sudden noise and falling objects...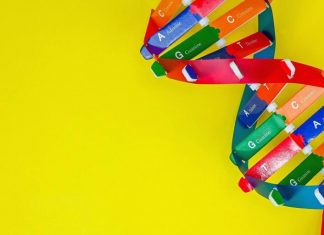 As more start-ups enter the scene, how can they establish a robust customer base, integrate their inventions with existing healthcare systems and ensure they have sufficient resources to scale and grow effectively to facilitate...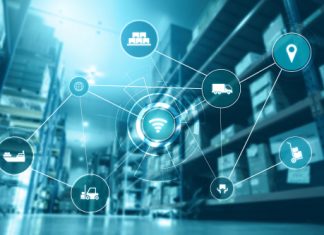 Disruptions and uncertainties to the global supply chain are set to continue in 2023, as inflationary pressures, geopolitical conflicts, climate change and shortages of raw materials continue to cause impact to the flow of...
Platform Sains Terbuka Malaysia (MOSP) dilancarkan hari ini bagi merapatkan jurang antara penyelidikan, inovasi dan pengkomerisalan, serta meningkatkan keupayaan inovasi negara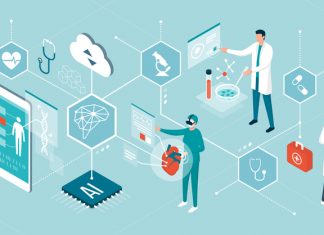 Singaporean telehealth platform ORA has raised $10m in Series A funding. The round, co-led by TNB Aura and Antler, and with participation from Gobi Partners, Kairous Capital, and GMA Ventures, brings the company's total...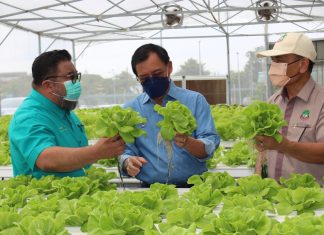 The Sarawak government has approved RM90 million under the Alternative Funding to establish three Precision Farming Parks at Rampangi in Kuching, Sungai Sibiew in Bintulu and Kabuluh in Miri, said Datuk Dr Abdul Rahman...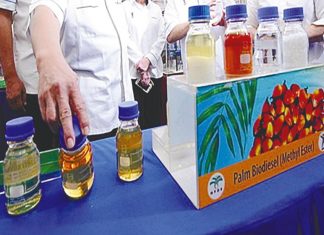 Malaysia is committed to progressively raising its biodiesel mandate, Deputy Prime Minister and Plantation and Commodities Minister Datuk Seri Fadillah Yusof said at a meeting with global palm oil producers today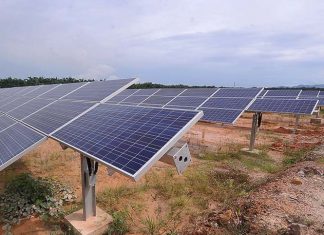 APG is expected to enhance electricity trade across borders that would provide benefits to meet the rising electricity demand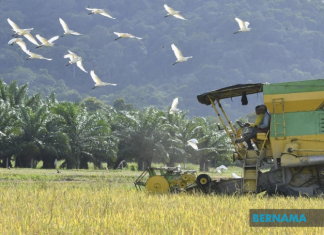 Malaysia dan Korea Selatan akan memperkukuh kerjasama dan perdagangan dua hala dalam bidang pertanian selaras dengan keperluan bagi menjamin sumber makanan yang mampan dan berterusan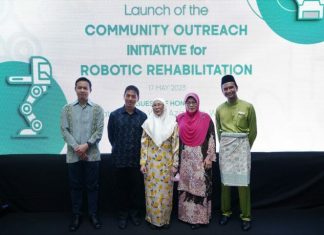 ReGen Rehab Hospital is taking the lead in providing specialised rehabilitation treatment for patients and individuals who are recovering from neurological conditions, including stroke and spinal cord injury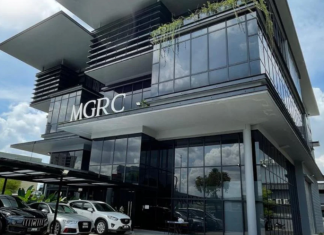 Genomics and biopharmaceutical specialist Malaysian Genomics Resource Centre Bhd has entered into a strategic cooperation agreement (SCA) with Toticell Ltd for the distribution of the company's products in Bangladesh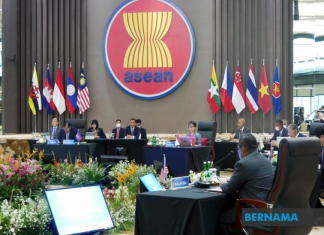 In a fast-evolving global landscape, ASEAN countries must seize the moment to accelerate the energy transition. This is critical to build a greener path for growth, while delivering on energy security and affordability, and...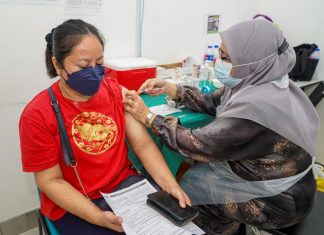 Sejarah telah membuktikan bahawa vaksin dapat melindungi manusia daripada pelbagai penyakit berjangkit yang berbahaya seperti campak atau meningitis. Oleh itu, komunikasi vaksin mestilah jelas dan mudah difahami oleh masyarakat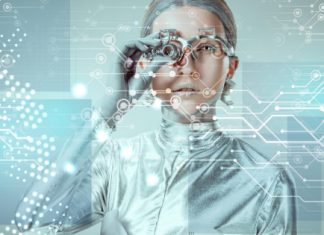 The WHO said it was enthusiastic about the potential of AI but had concerns over how it will be used to improve access to health information, as a decision-support tool and to improve diagnostic...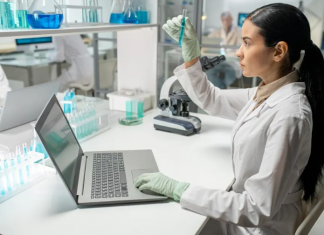 Biotechnology is revolutionizing how modern scientists and researchers approach various industries, including pharmaceuticals, biotherapies, bioprocessing, agriculture and more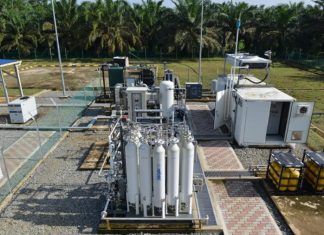 The sewerage sector in Malaysia holds significant untapped economic potential, says Natural Resources, Environment and Climate Change Minister Nik Nazmi Nik Ahmad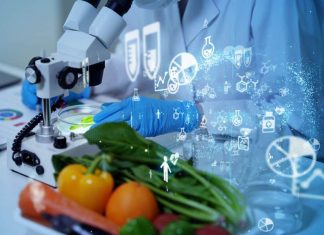 Ag biotech was one of the few investment categories in 2022 that saw a slight increase in funding despite a decrease in VC spending for agrifoodtech overall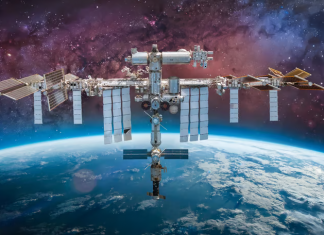 The world's second-ever private astronaut mission to the International Space Station will not only ferry up the first Saudi Arabian woman to go to space but also a first-of-its-kind experiment that will test whether...
The gig economy is growing rapidly in Malaysia, and it's important to address the challenges  and risks that come with this type of work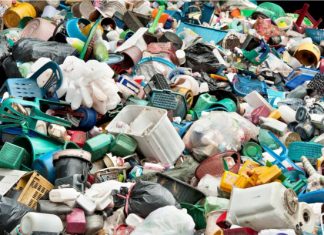 Several states are yet to adopt the Act 672 (Solid Waste and Public Cleansing Management Act 2007). This Act makes it compulsory for solid waste separation at source, with each household and business owner...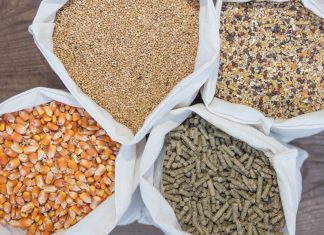 Researchers have successfully developed a method for the synthetic manufacture of the nutritional protein using a type of artificial photosynthesis. The animal feed industry is the primary driver of high demand for large volumes...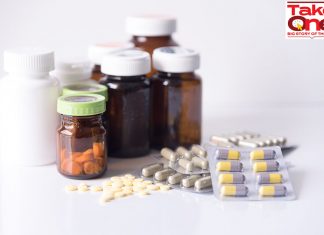 In August 2002, Ranbaxy filed an Abbreviated New Drug Application (ANDA) with the US Food and Drug Administration (FDA) to manufacture atorvastatin, the generic version of cholesterol drug Lipitor—the world's top-selling drug, generating over...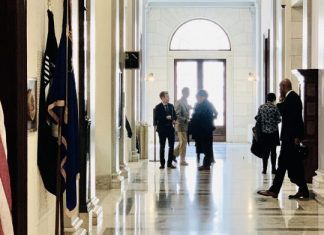 American Diversified Enterprises outlines how lobbying is essential to influencing government policies concerning sustainability and the bioeconomy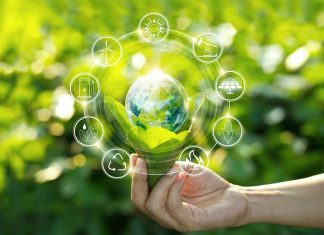 The birds are singing at dawn, across the forest of Compiègne, and it is morning in the bioeconomy here in the heart of agricultural France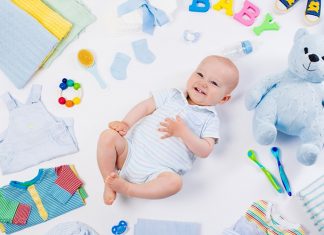 Parenthood ends up evoking all sorts of mixed feelings and emotions. While becoming a parent is overwhelmingly joyful, it also means added responsibilities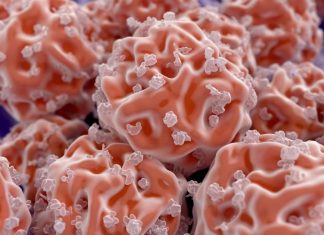 EPR explores recent developments in stem cell therapies across several hard-to-treat diseases and how technology is transforming ATMP manufacture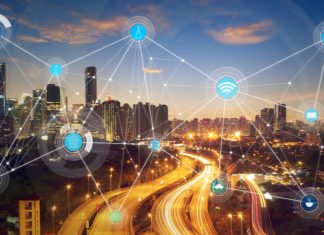 The integration of IoT, AI and automation is creating significant opportunities for local and international businesses to invest in Malaysia's IoT ecosystem
The Science, Technology and Innovation Ministry (Mosti) through Cradle Fund Sdn Bhd aims to create over 5,000 start-ups by 2030 and expand its MYStartup NXT roadshow initiative nationwide.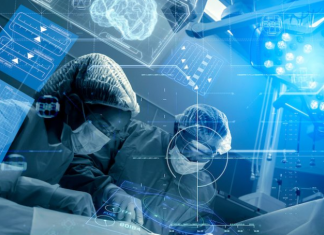 The internet connection inherent to the majority of medical devices used day-to-day by consumers poses numerous risks in terms of data safety.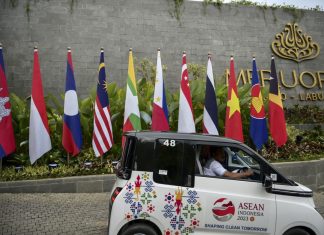 A senior Lao leader has called on Asean nations and regional stakeholders to further strengthen cooperation to alleviate poverty and ensure food security in the region.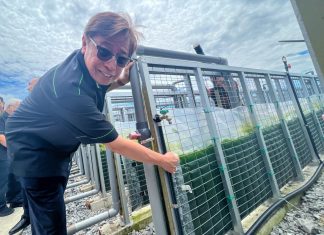 Sarawak is set to produce sustainable aviation fuel from its first microalgae carbon capture facility at the Sejingkat Power Plant here, with plans to scale up production in future.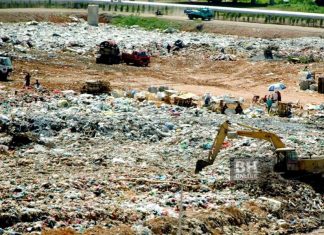 Pengurusan sisa pepejal di Malaysia secara umumnya masih belum berada pada tahap yang memuaskan. Malah ia bertambah menyesakkan dada dan menyakitkan mata apabila tiba musim perayaan disebabkan peningkatan sampah yang berkali ganda.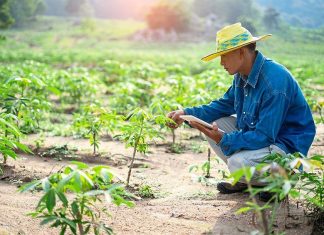 Malaysia should give urgent policy attention and implement measures to transform the country's agro-food industry to close the food security gap, says TA Research.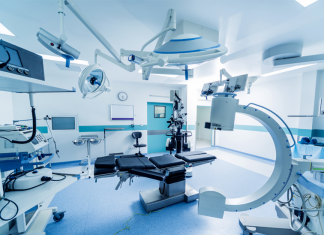 The National Medical Device Policy 2023 aims to strengthen the medical devices industry, making it more competitive, self-reliant, resilient, and innovative.
Half the world is proclaiming artificial intelligence (AI) to be the best thing since sliced bread and the other half is warning of the end of humanity and the destruction of the way of...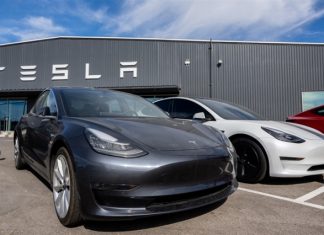 Tesla took a step forward to solidify its battery supplies. The EV maker broke ground on a lithium refinery project in Texas on May 8. The facilities will primarily process lithium hydroxide to support...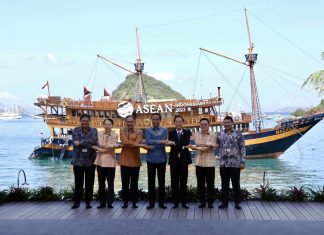 Malaysia intends to explore cooperation with the Asian Development Bank (ADB) in the fields of energy and climate change, especially on capacity building, technical assistance and green economy.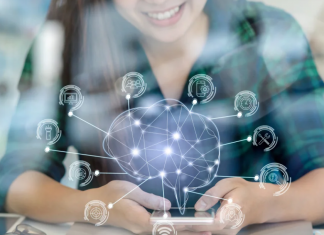 The software uses machine learning, logic learning models, and natural language processing to communicate with cancer patients and can provide answers to patients about their clinical journey. It retains a log of previous correspondence,...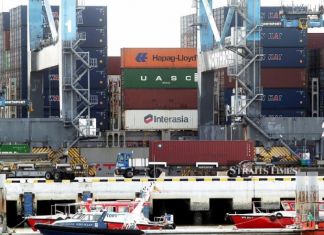 A circular economy presents businesses and governments with the opportunity to create a more sustainable world. Contrary to common belief, a circular economy offers benefits beyond the environment.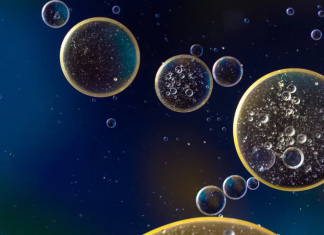 A clever ocean-based device pulls and permanently sequesters carbon dioxide from the atmosphere, generating green hydrogen in the process.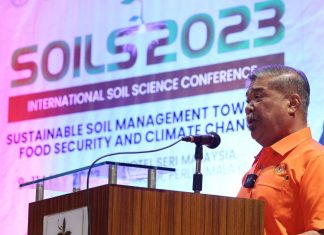 In an effort to face global challenges such as food supply issues and heatwaves, Malaysia needs to focus on research in the agriculture sector, says Minister of Agriculture and Food Security Datuk Seri Mohamad...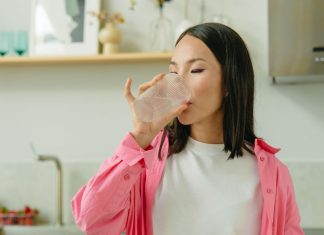 As heatwave seems to be just around the corner, most talking heads are advising the public to drink as much water as possible and to stay hydrated.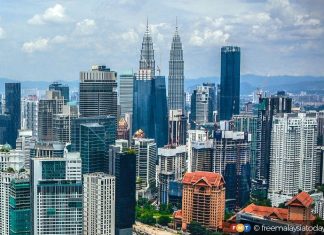 The amount of foreign direct investment (FDI) has indeed increased from RM7.1 billion (1990), to RM14.4 billion (2000) and RM32.4 billion (2019). But Malaysia's competitiveness to attract foreign investment is fading, and this is...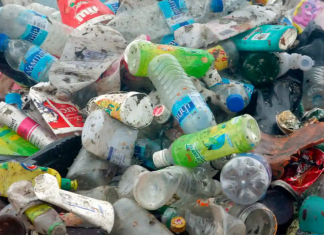 Microbes that can digest plastics at low temperatures have been discovered by scientists in the Alps and the Arctic, which could be a valuable tool in recycling.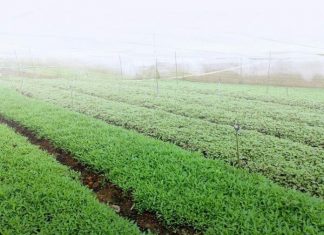 The Ministry of Agriculture and Food Security (MAFS) is working on setting up a big data system to obtain real-time information regarding vegetable supply in this country, said its minister Datuk Seri Mohamad Sabu.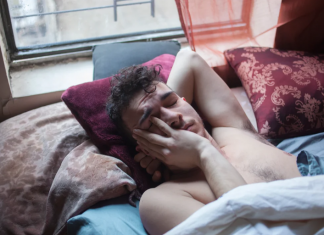 Findings from the research suggest that people who spend less time in deep sleep are more likely to have brain biomarkers associated with a heightened risk of stroke, Alzheimer's disease, and cognitive decline.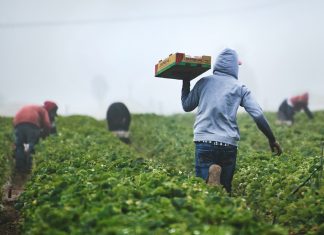 A May 3 report shows that more than a quarter of a billion people faced acute food insecurity last year. This data underlines the importance of biotech for reducing the risk of hunger.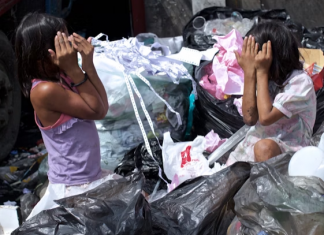 New research suggests that plastic recycling facilities could be releasing wastewater packed with billions of tiny plastic particles, contributing to the pollution of waterways and endangering human health.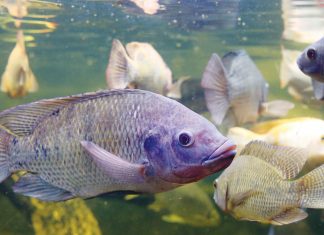 Researchers from the National Fisheries Research and Development Institute (NFRDI) in the Philippines have developed a fish-spawning method that will allow fish farmers to produce high-quality, pure spawn during off-season that do not require...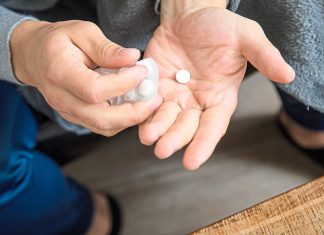 Pain in cancer may arise from a tumour compressing or infiltrating nearby body parts; treatments and diagnostic procedures; or changes to skin, nerves and other tissues caused by a hormone imbalance or immune response.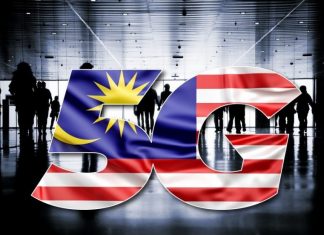 Digital Nasional Bhd (DNB) and mobile network operators (MNOs) could use 4G existing sites to meet the 80% 5G population coverage target by year-end, say analysts.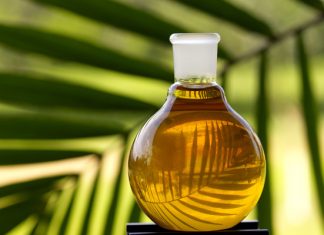 In 2021, Malaysia's carbon emissions per capita was 7.63 tonnes, according to Our World in Data, based on the Global Carbon Project (2022). Neighbouring countries such as Indonesia (2.26 tonnes), Singapore (5.47 tonnes) and...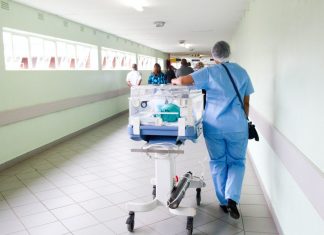 IN 1948, the World Health Organisation's (WHO) constitution, a treaty between the nations of the world, came into force after the deadliest and most destructive war in human history.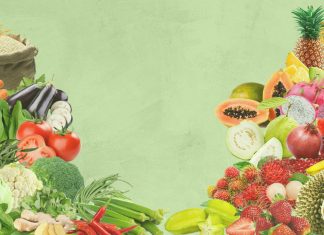 The GeoTanaman system has been developed by the Agriculture Department since 2022 as a long-term measure to plan food crop production and address the issue of agricultural product dumping.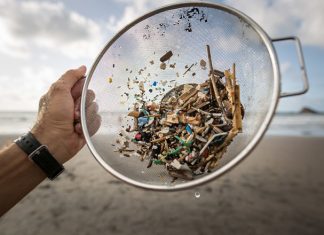 Did you know that Malaysia is ranked third (after the Philippines and India) in the list of countries contributing most to marine plastic pollution? Dutch academic Lourens JJ Meijer highlighted these rankings in a...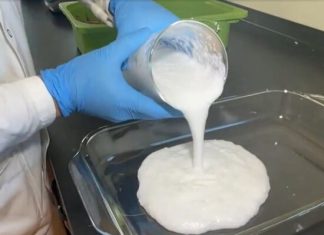 Since 2019, the British Columbia Ministry of Forests has been at the forefront in supporting Indigenous-led forest bioeconomy projects through its Indigenous Forest Bioeconomy Program (IFBP).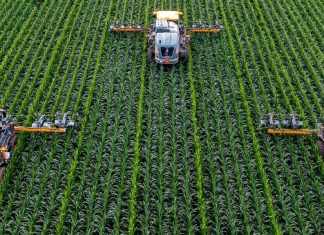 Assistance will be given to enable the country to transition to widespread embrace of precision agriculture to allow farmers to earn higher profits at a lower cost. Science, Technology and Innovation (Mosti) said precision agriculture...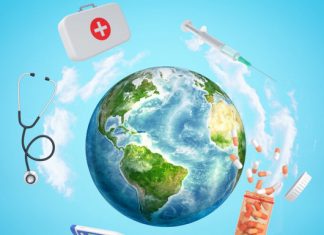 First generics are the first opportunity manufacturers have to market new generic drug products in the US. In recent years, first generics have improved patient access to essential treatments and offered affordable treatment options for...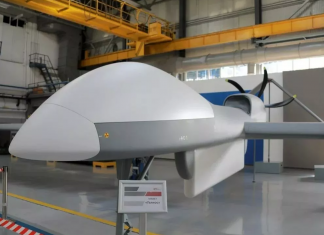 The drone industry is very promising, and one trillion rubles ($12 billion) will be invested in it in the future, President Vladimir Putin said on Thursday. The Sputnik reported that Putin visited the Rudnevo industrial...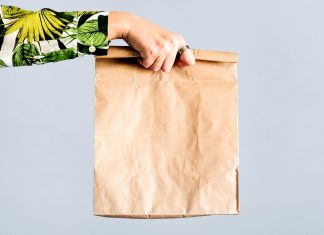 With a simple, inexpensive treatment, researchers have found a way to make paper bags strong enough to be reused multiple times, even when they get wet. The bags could be a true ecofriendly alternative to...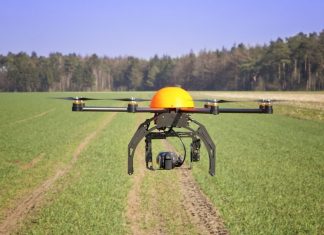 The Ministry of Science, Technology and Innovation (Mosti) is striving to develop an ecosystem for the application of drone technology in the field of agriculture to help increase the income of farmers.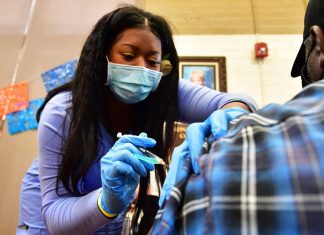 Scientists said last week (Apr 26, 2023) that they have developed the first mobile printer that can produce thumbnail-sized patches able to deliver mRNA (messenger ribonucleic acid) Covid vaccines.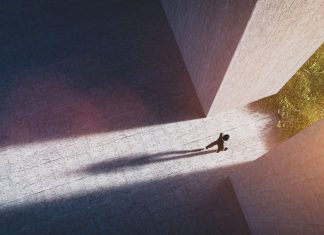 The global job market is set to change significantly over the next four years, according to a report published by the World Economic Forum (WEF) on Monday. The WEF's "Future of Jobs Report 2023" warns...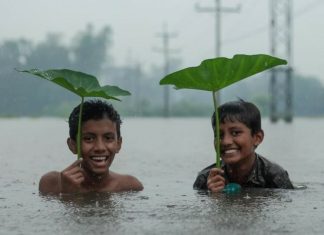 The latest synthesis report from the Intergovernmental Panel on Climate Change makes for grim reading: Every fraction of a degree of warming comes with escalated threats, from deadly heatwaves to severe hurricanes and droughts,...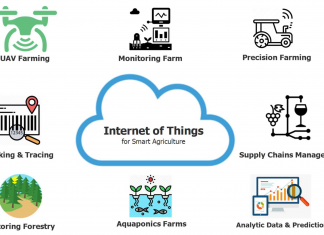 Announcing the Agtech Toolkit, a publicly accessible toolkit designed for agtech entrepreneurs to ground-truth their knowledge of their market(s). Agricultural innovation is critical to ensuring that humanity can thrive in the face of climate change.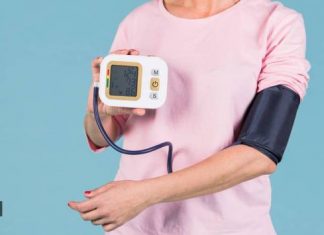 The COVID-19 pandemic highlighted the inadequate availability of essential medical devices in India during a time of intense demand. Medical devices, ranging from ventilators and oxygen purifiers to personal protective equipment (PPE) and N95...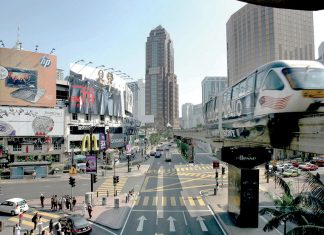 This Labour Day, employees voiced out their pressing concerns about the rising cost of living and labour shortage as the world continues to recover from the economic crisis caused by the COVID-19 pandemic.
The world is increasingly recognizing the urgency of transitioning to a renewable energy landscape to ensure the well-being of our planet and the continuation of human civilization. The adoption of clean, sustainable, and affordable...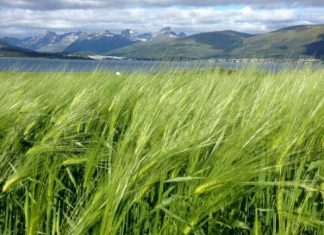 For large parts of the world, climate change poses a serious threat to agriculture, and hence to global food security. Further north, despite challenges such as unstable winters and increased autumn precipitation, the predicted effects...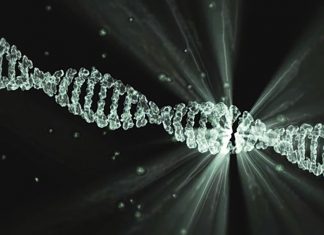 Given the growing importance of biotechnology and biomanufacturing, it is surprising that there is currently very little by way of consensus-based guidance for biosecurity. In fact, there is often confusion with the related term...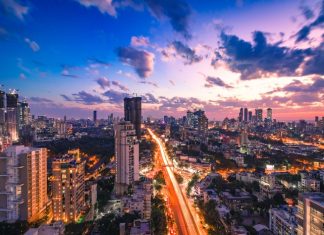 Several factors are contributing to the growth of India's biotech industry, including increased government support, favourable regulatory policies, and a vibrant start-up ecosystem.
To lessen massive waste from nonbiodegradable plastics, researchers at the University of San Carlos (USC) have turned shrimp waste into bioplastic with potential use for packaging.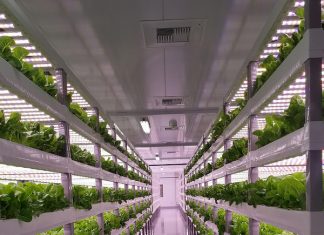 Bringing agricultural production indoors resolves many of the challenges the world faces, including unsustainable harm to the environment and biodiversity; greenhouse gas emissions and water usage; seasonal availability and global market demand; and climate...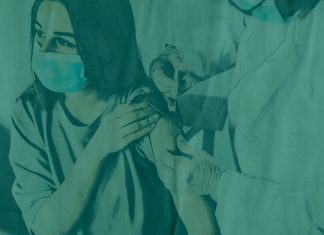 While the COVID-19 vaccines have made a dramatic difference in controlling the pandemic, researchers are still learning about the ways that the shots may affect people's health.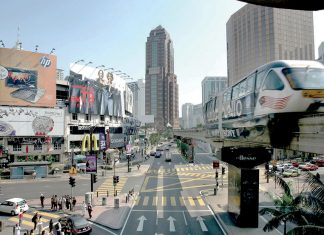 This Labour Day, employees voiced out their pressing concerns about the rising cost of living and labour shortage as the world continues to recover from the economic crisis caused by the COVID-19 pandemic.
Flights in the European Union are to be given an environmental label from 2025 in a wider effort to promote the uptake of more sustainable fuels in aviation, reported German news agency dpa. The label...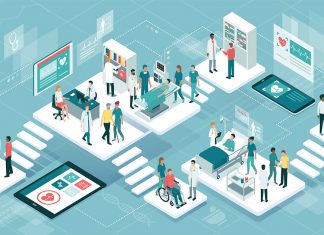 Lack of access to medicines is one of the most complex – and vexing – problems that stand in the way of better health. Often it is gaps in healthcare systems, economics, and infrastructures...
If GPS-guided tractors led the previous revolution in agriculture, the next generation of farming is likely to be marked by unmanned drones with onboard sensors that can spot weeds and decide when and how...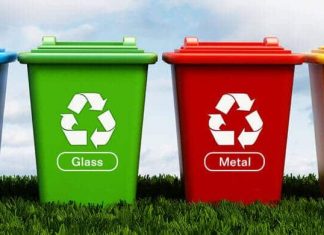 In the midst of a discussion on plastic waste, Federal Territories Solid Waste Management and Public Cleansing Corporation (SWCorp) director Ummi Kalthum Shuib whips out her phone to show her TikTok video.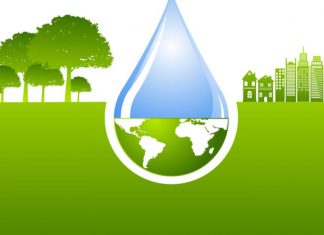 The Netherlands expressed its keen interest in further enhancing cooperation with Malaysia in water management and enhancing the circular economy.  The Netherlands ambassador to Malaysia, Jacques Werner, said Malaysia is a country that has embraced...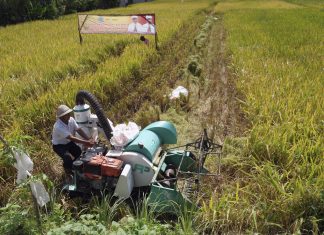 On April 25, the opening ceremony of the ASEAN-China Year of Agricultural Development and Food Security Cooperation was held in Beijing. The event is a concrete measure to implement the important consensus reached by...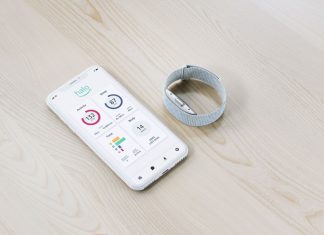 Amazon.com Inc is pulling the plug on its line of Halo health devices as chief executive officer Andy Jassy seeks to wind down marginal programmes and streamline the retail and cloud-computing giant's businesses.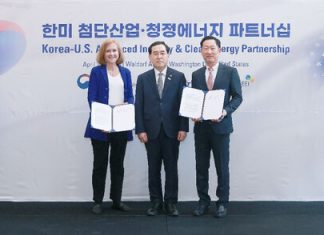 Korea Biotechnology Industry Organization (Korea BIO) and the U.S. Biotechnology Innovation Organization (BIO) signed a memorandum of understanding (MOU) to promote the bioeconomy of both countries on Tuesday (local time) in Washington, DC, on...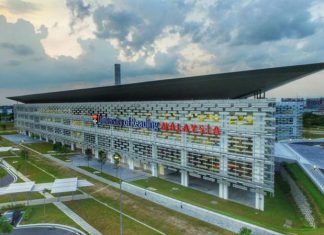 Universiti Malaysia Sabah (UMS) will be collaborating with a local fertiliser supplier in an effort to strengthen eco-farm agriculture as an educational platform based on research training for the benefit of all stakeholders, especially...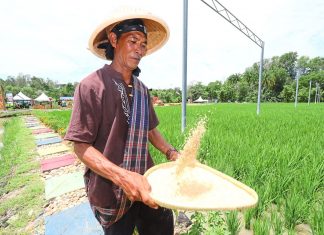 The Sarawak Agrotourism Conference and Expo (SAtCE) aims to showcase and promote both the state and the region's agrotourism internationally. It brings together local and foreign participants as well as experts to collaborate in building...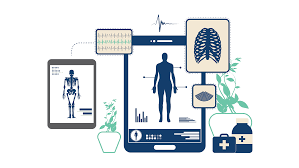 Software tools are essential for the medical device industry. But are these tools being crafted with the industry in mind? Whether using a computer to draft, engineer or manufacture (CAD/CAE/CAM), analyze and simulate, or simply...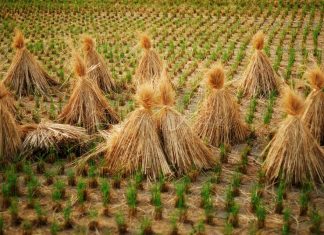 Rice farmers and municipal agricultural officers from Laguna and Nueva Ecija participated in a series of roundtable discussions (RTDs) facilitated by the Southeast Asian Regional Center for Graduate Study and Research in Agriculture (Searca)...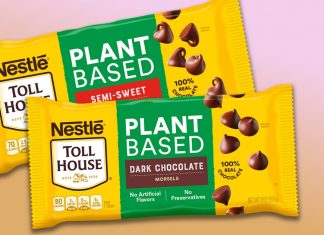 Swiss food giant Nestlé is getting deeper into plant-based food to future-proof its portfolio. This week, the company launched two new vegan chocolate chips under its Toll House brand to meet demand for plant-based products. According...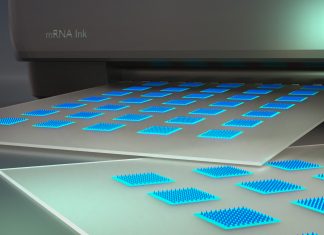 Decentralized manufacture of thermostable mRNA vaccines in a microneedle patch (MNP) format could enhance vaccine access in low-resource communities by eliminating the need for a cold chain and trained healthcare personnel. Here we describe...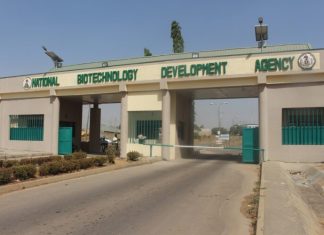 Prof. Abdullahi Mustapha, Director General of the National Biotechnology Development Agency (NABDA), believes that applying biotechnology to agriculture can ensure large food production from limited land.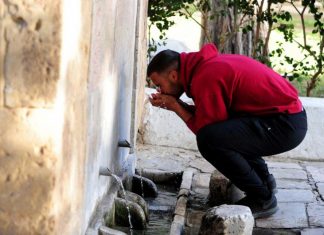 From soil sensors to AI-powered drones, entrepreneurs in Tunisia are equipping farmers with tech tools and data to help the vital agriculture sector weather the country's worsening water crisis.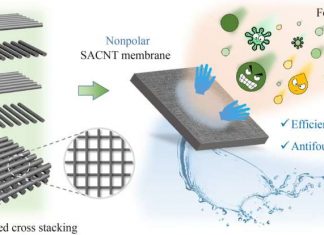 Membrane separation technology has been widely recognized as a more advantageous technology owing to its high treatment efficiency, low footprint, reliable effluent quality. However, its further sustainable growth has been hampered due to membrane...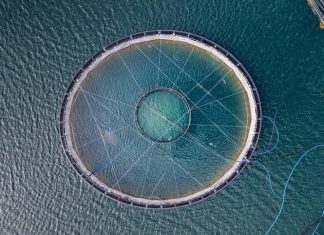 The prevalence of infectious diseases in the aquaculture industry requires a multi-pronged approach to control; the experts agree there is no one silver bullet in terms of managing health and welfare in fish and...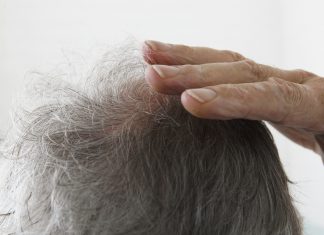 Hair follicles, the structures that produce hair, undergo several cycles of growth over an individual's lifetime. The increase in the number of follicle growth cycles with aging is associated with deficits in melanocyte stem cells (McSCs)Trusted Source, the...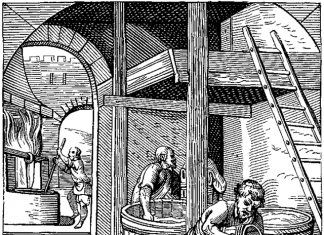 Biotechnology is as much an exciting part of chemical engineering today as it is promising for its future. In the second of this two-part article I continue to look at its long use, and...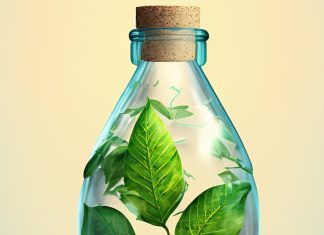 As we learn more about the environmental influences of human activity, materials that contribute measurable negative impacts develop a less savory reputation. Plastic is one such material. Despite its practicality, durability, and low cost,...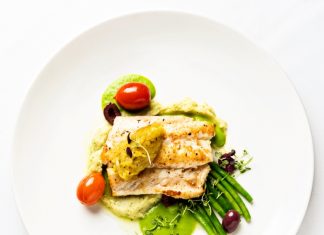 Alternative proteins are often cited as being better – environmentally, ethically and nutritionally – than farmed seafoods, but the reality is much more complex and far less clear-cut than some alt-protein evangelists realise.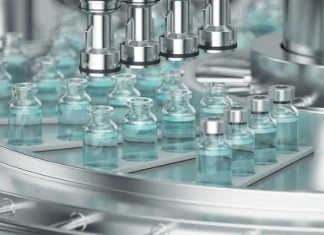 As scientists and engineers develop new technologies to boost patient outcomes, we are seeing pharmaceutical manufacturing rapidly advance. The industry is one in which technology can, and is playing, a huge part, with several...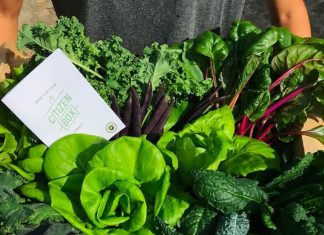 Technology has often been championed as a game-changer in boosting Singapore's food security. From automating agricultural workflows using AI to regulating novel foods like cultivated meat, Singapore has dedicated over S$300 million (~US$224 million) so far to the Singapore...
Given that the cabinet is expected to deliberate and decide this week (April 19, 2023), on the way forward for a credible roll out of 5G in Malaysia, and after exhaustive research and evidence-based...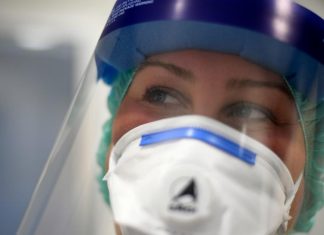 In a recent commentary published in the Annals of Internal Medicine, researchers reviewed the usefulness of universal masking in healthcare professionals (HCPs) during the coronavirus disease 2019 (COVID-19) pandemic to present arguments about whether or...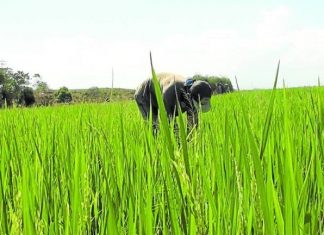 The Philippines, the world's second-biggest rice buyer behind China, aims to be fully self-sufficient in production of the staple crop by 2027, the agriculture ministry said on Tuesday (April 18).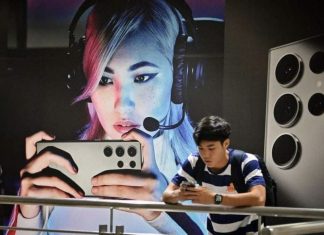 Adopting the latest tech gadget need not come with a hefty price tag now that subscription-based services for electronics have become increasingly common. Startups such as Circular and ITEZ.SG allow people to tap affordable and...
The Malaysian Biodiesel Association (MBA) has urged the government to introduce the B20 biodiesel programme nationwide to put Malaysia on par with national biodiesel mandates in other countries, such as Indonesia, which has started...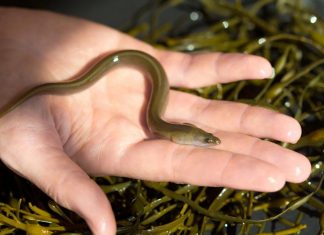 If you've eaten at a sushi restaurant, you might have come across eel on the menu. But did you know that most eel which makes its way to plates in America is caught here...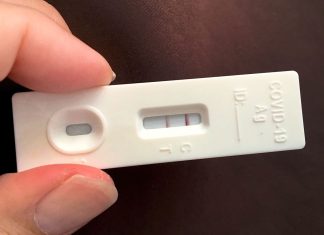 Infections and deaths from Covid-19 continue to happen daily. We know the pandemic is not over and we have no idea when it will be, if ever. Since the majority of our population have...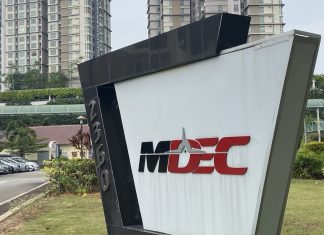 The Malaysia Digital Economy Corp (MDEC) aims to attract RM1bil worth of digital investments and generate 49,000 employment opportunities across nine promoted sectors by 2025 under its Malaysia Digital Catalytic Programmes (Pemangkin).
Digital transformation, creating suitable designs and recycling clothes are now proving to be important target activities for the garment and textile industry towards a circular economy and sustainability.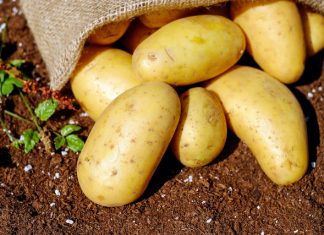 Food Waste Prevention Week (FWPW) is being celebrated nationwide for the first time this year. Started in 2020 in California, this year's is being celebrated from April 10-16. The event gained traction in Florida after a...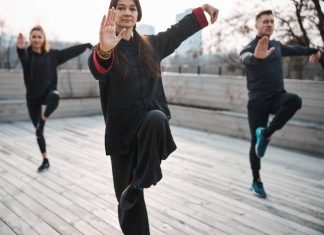 Tai chi chuan helped delay cognitive decline in people with mild cognitive impairment associated with type 2 diabetes, according to a new study, especially when compared to brisk walking. Researchers at the Fujian University...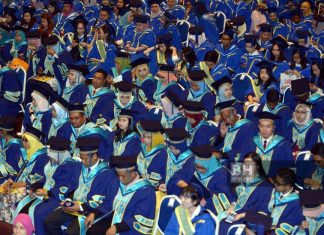 Alumni dan universiti berpisah tiada seperti kata pepatah Melayu, 'sakit sama mengaduh, luka sama menyiuk'. Sudah tentu alumni atau graduan ini kemuncak penghasilan dan penciptaan universiti sebagai institusi akademik dalam melahirkan keupayaan modal insan...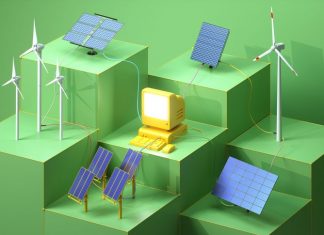 Just another hot and humid day in Houston. Kingsley was a new employee working for a local oil and gas giant. Feeling like an outsider inside the Q3 planning meeting, Kingsley was apprehensive.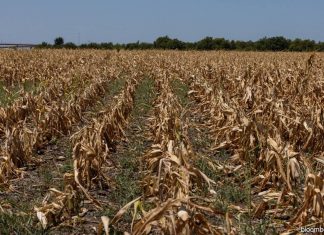 All departments and agencies under the Ministry of Agriculture and Food Security (MAFS) are gearing up and constantly monitoring the hot spell that is expected to affect the country's agriculture sector.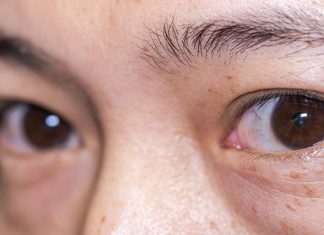 A preclinical study using stem cells to produce progenitor photoreceptor cells—light-detecting cells found in the eye—and then transplanting these into experimental models of damaged retinas has resulted in significant vision recovery.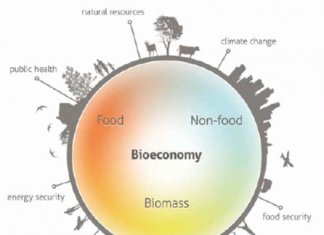 India is emerging as the world's major bio-economy with fast-growing biotech starts up which is likely to touch $300bil by 2030. India's cutting-edge developments in its bio-economy were one of the key factor in its...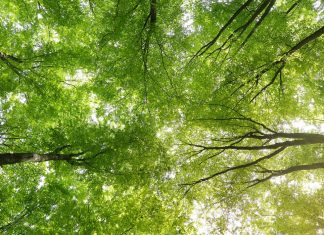 Today, we have Net Zero commitments for 2040, huge SAF targets for 2030, vegan foods, renewable chemicals, sustainable materials, heat and power through biomethane, bioplastics, and more. We are trying so hard to do...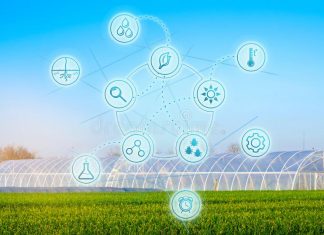 The advancement of agriculture is heavily reliant on biotech research, which provides invaluable insights into the genetic and physiological characteristics of crops. By studying the genetics and biochemistry of crops, researchers can develop innovative...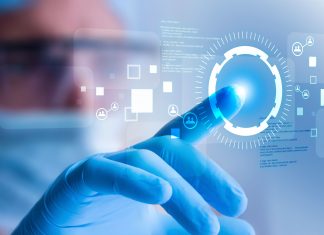 German laws, European VBCs, and trends in China, Brazil, and Saudi Arabia are changing the way global market access works. The early afternoon of the Market Access/RWE—Beyond Borders: Market Access Expanded track at Pharma...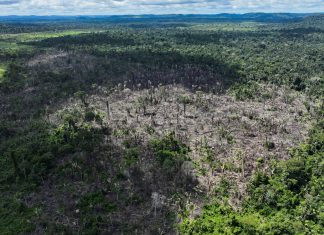 Alongside the Brazilian Amazon's vast soy and cattle ranching economy — a major driver of deforestation — sits an older, more sustainable system of families and cooperatives producing forest products including the palm fruit...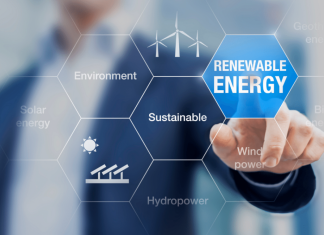 You would have read about renewable energy and efforts taken by the government to explore the various sources available in this industry. Although it is still in the budding stage in Malaysia, but there...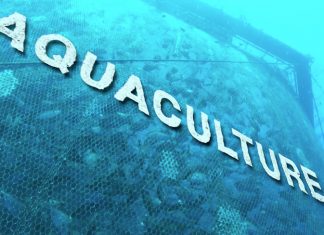 Fishermen and farmers alike are taking to the waters to produce protein to feed the world—from finfish to shellfish to seaweed. Aquaculture, sometimes called aquafarming, is the breeding, raising, growing, and harvesting of aquatic organisms...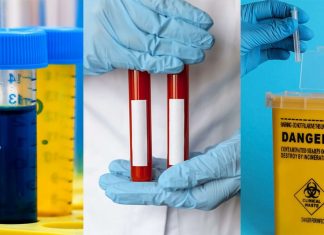 There's no doubt medical labels are vital for the medical device industry and without proper labeling, many devices simply wouldn't be usable. Here are some ways labeling makes a difference for medical devices and...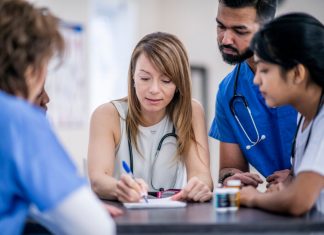 A recent report on the U.S. Life Sciences sector delivered both good and bad news when it came to employment. First, the good news: Employment reached a record high of 2.1 million jobs at the...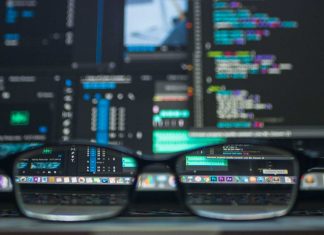 Emerging technologies in areas such as cyber and artificial intelligence could become the most dangerous weapons of the 21st century, Cybersecurity and Infrastructure Security Agency (CISA) Director Jen Easterly said on Thursday, reported Sputnik.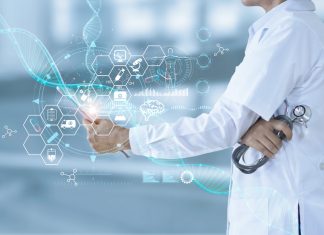 Anantha Keerthi, Partner, Vector Consulting Group, points out that pharma companies need to either launch many new speciality generic products (better margins) or hire extra resources to develop more regular generic drugs to counter...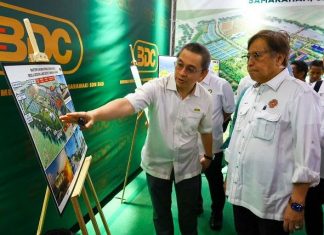 The Gedong district will be developed with new infrastructure and amenities to become a hub for modern agriculture, says Tan Sri Abang Johari Tun Openg. The Sarawak Premier said a mini isthmus project would be...
Electric car batteries could be used to boost power storage in the future, injecting electricity into the grid during times of scarcity or storing electricity during periods of excess, a new study found.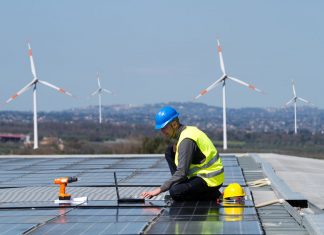 Outside the plant of a manufacturer of wind-driven generators in Hohhot, north China's Inner Mongolia Autonomous Region, a truck loaded with turbine components is moving slowly. In the plant, workers circle wind turbines and fasten...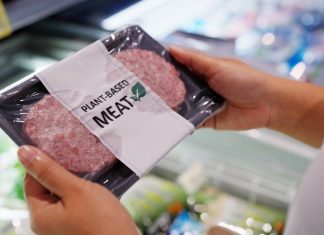 Plant-based is one of the most important trends in the food industry today. Meat- and dairy-free products are helping provide food alternatives to an ever-growing flexitarian market. But some questions still remain.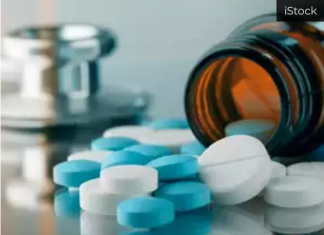 US Secret Service officers swept the rooms and posted snipers atop Ranbaxy's headquarters on 21st November 2003. The company, nevertheless, could not be happier. President Bill Clinton had come to personally thank Ranbaxy for...
The global demand for food and non-food agricultural projects could increase by up to 56 percent as world population is predicted to grow close to 10 billion people by 2050, according to the Food...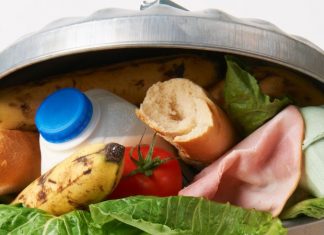 Every year during Ramadan, tonnes of food end up in the trash, with the seasonal phenomenon expected to last till end-Syawal as Malaysians hold open houses to keep the traditional Raya spirit alive.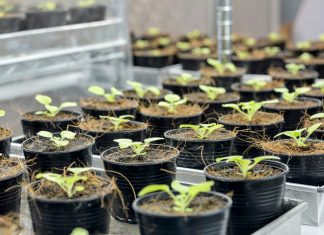 In a groundbreaking study, researchers at the Earlham Institute in Norwich have successfully engineered tobacco plants to function as solar-powered factories for the production of moth sex pheromones.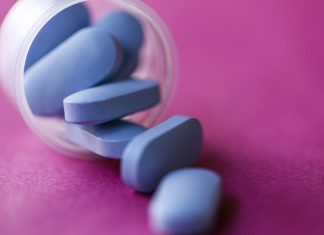 For a nation that seeks to claim the mantle of "pharmacy to the world," India is scandalously short on regulatory oversight. In the last six months, its generic cough syrups have killed dozens of children,...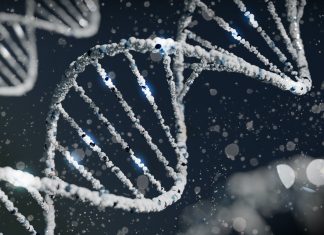 Biotechnology is transforming the health sector through innovative applications that have made practices like genetic testing, drug treatments and artificial tissue growth a reality.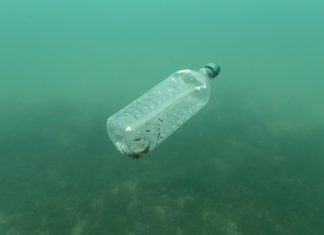 An initiative that encourages people to 'be a refiller, not a landfiller', cutting out plastic waste caused from buying single-use bottles of water, has tripled in size in the past year. More than 150 cafes...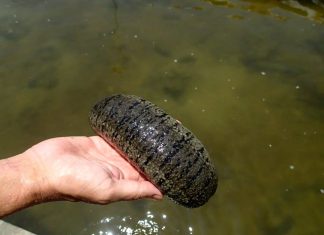 Brandon Hargraves, founder and CEO of The Aquaculture Group, outlines an ambitious plan to establish 250-hectare sandfish farm in the Philippines.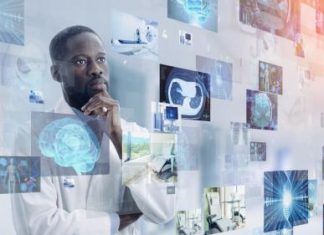 In October 2022, the US Food and Drug Administration (FDA) proposed updating its Breakthrough Devices Program (BDP) to reduce disparities in health and health care1. Created by Congress in 2016, the BDP is intended...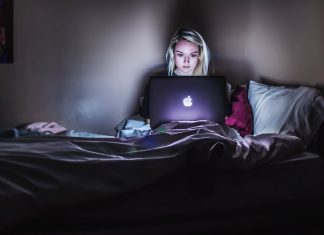 Silencing your notifications and ignoring your email at the end of the workday could make you a better leader at your job, according to new research. Managers who disconnected from their jobs at home...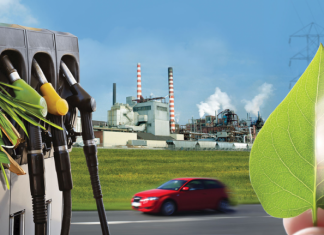 Renewables are currently expected to account for 24 percent of U.S. electricity generation in 2023, increasing to 26 percent in 2024 according to the U.S. Energy Information Administration's latest Short-Term Energy Outlook, released April...
A group of scientists from the Russia's Plekhanov Russian University of Economics claimed that supermarket waste when added to feed production, has no negative impact on the genome of farmed animals.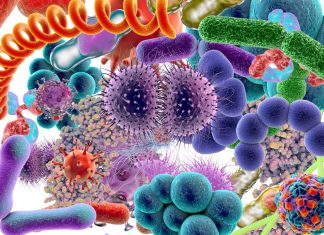 A multidisciplinary research team has produced a promising virus-fighting protein using a quick, portable process that could be easily deployed at the source of a future virus outbreak.
Generation Z is becoming an increasingly influential group to the ever evolving 21st century workforce. What truly motivates this cohort ranging between 18-24 years old to actively participate in their workplace? How do organizations...
Several factors, including the demand for products free from synthetic additives, are driving the use of natural preservation methods in the F&B industry. FoodIngredientsFirst speaks with suppliers who share insights into the natural preservation space....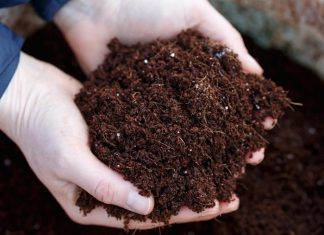 Farmers are dealing with a fertilizer crisis brought on by rising fossil fuel prices and by the increasing supply-chain disruptions in global fertilizer markets created by Russia's war on Ukraine. The price of synthetic...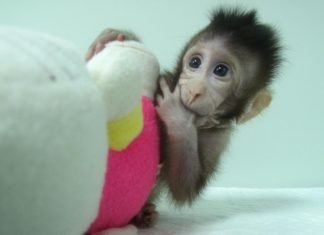 In February, Massachusetts-based Charles River Laboratories, the second-largest importer of nonhuman primates into the US, was served a subpoena by the US Department of Justice regarding the company's import of wild long-tailed macaques from Cambodia. This was part...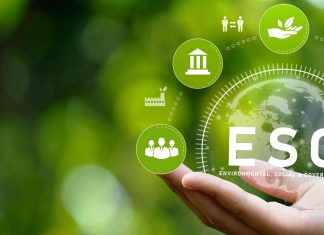 The government will launch a framework on environmental, social and corporate governance (ESG) standards by year-end to help local companies transition into renewable energy (RE), said International Trade and Industry Minister Tengku Datuk Seri...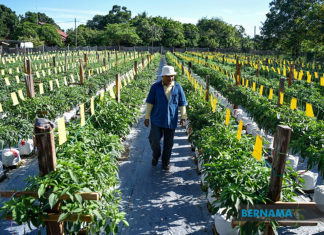 The Deputy Minister of Science, Technology and Innovation (MOSTI), Datuk Arthur Joseph Kurup, recently emphasised that biotechnology can address Malaysia's food security challenges. Malaysian Bioeconomy Development Corporation (Bioeconomy Corporation), which drives biotechnology growth for...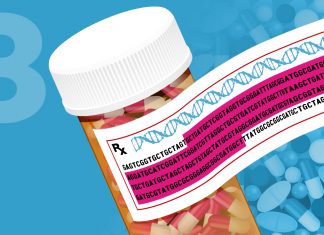 Pharmacogenomics is a rapidly developing area of medicine that uses genetic data to forecast how a particular patient will react to medicines. Pharmacogenomics is a crucial aspect of the personalized medicine movement in healthcare,...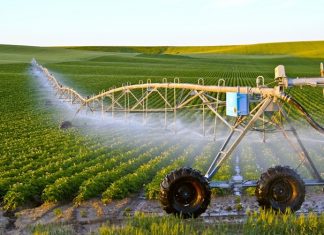 Arief Witjaksono started a chicken farm in 2018 with some partners in the city of Tangerang, west of Jakarta, but left after two years because the business was not profitable due to the low...
Sarawak is once again shining on the world map with the establishment of the world's largest mass microalgae biomass production facility known as CHITOSE Carbon Capture Central (C4).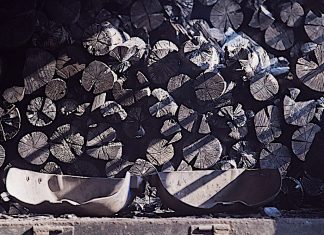 Syarikat tenaga teknologi bio Jepun bersedia untuk menyuntik pelaburan bernilai 50 bilion Yen atau RM1.65 biion melalui pengoperasian fasiliti penanaman biomas alga terbesarnya di Sarawak.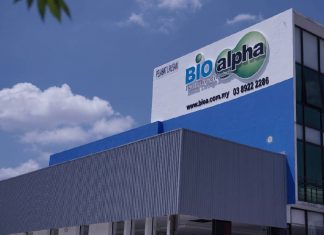 Bioalpha Holdings Bhd (Bioalpha), syarikat makanan tambahan kesihatan bersepadu akan membangunkan hab pertanian Malaysia di Wilayah Hainan, China, sekali gus mengukuhkan usahanya untuk terus berkembang di negara berkenaan.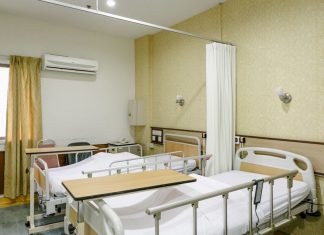 Private healthcare providers are expected to see a pick up in earnings from an increase of both domestic and international patient throughputs following the reopening of economic borders.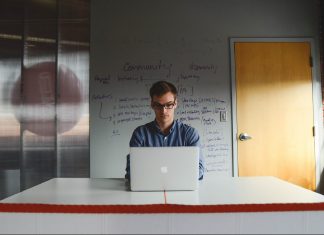 Recently, the commercialization of university research products received attention from various sectors that became one of the main aspects contributing to economic growth. According to the MCY (Malaysian Commercialization Year) newsletter of the 2022...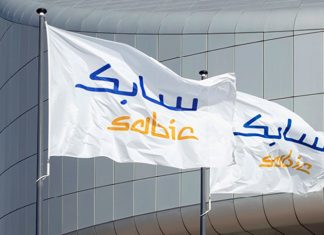 Although plastic is part of our daily life, overconsumption and pollution from plastic waste do bring severe social, environmental and health impacts toward the environment. In Malaysia, plastic consumption has grown significantly, aided by population...
Menjelang 2030, Malaysia akan mencapai status negara tua apabila penduduk berusia 60 tahun ke atas mencapai 15 peratus daripada jumlah penduduk. Justeru, Malaysia perlu bersedia dari segi ekonomi, terutama aspek penyediaan kemudahan dan kepakaran kesihatan...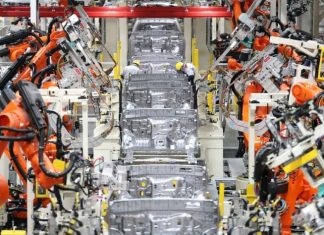 The Science, Technology and Innovation Ministry (Mosti) will be allocating a piece of land in Tanjung Malim, Perak, to be used for the Automotive High Technology Valley (AHTV) but no timeline has been set...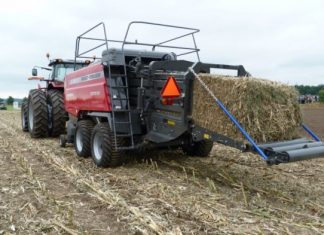 There is an increasing demand globally for bioproducts from biomass. At Biomass Quality Network Canada (BQNC) we have been focused on research and development to establish a certification program for quality ag-biomass and hope...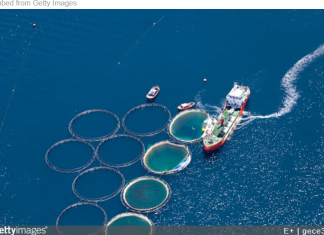 There are those who argue that farming is a way of life and not a business, but in today's modern, competitive and global agriculture/agribusiness environment, that mindset is the quickest way to lose money.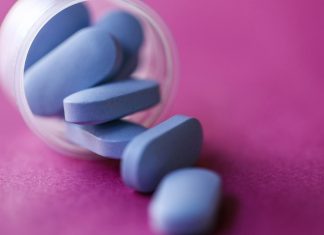 For a nation that seeks to claim the mantle of "pharmacy to the world," India is scandalously short on regulatory oversight. In the last six months, its generic cough syrups have killed dozens of...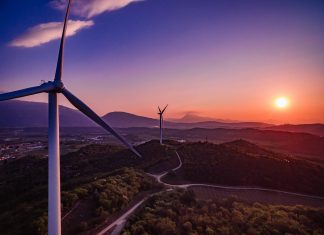 Capitalising on a heritage of expertise in alternative power, Enel Green Power (EGP) – owned by Italian energy giant Enel – is the world's foremost foreign investor in renewables based on project numbers in 2022, registering 44...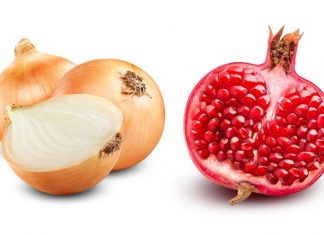 A recent trial conducted in Greece set out to evaluate the effects of pomegranate and onion on broiler chicks' performance and welfare status, as well as on the chemical composition and oxidative stability of...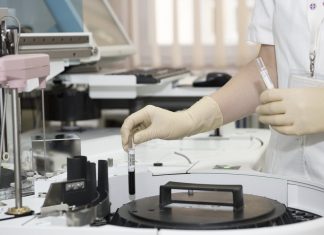 Diabetes is a persistent medical condition that impairs the body's capacity to regulate blood sugar levels. Although various treatments and medications are available to mitigate the symptoms and avoid complications, the disease has no...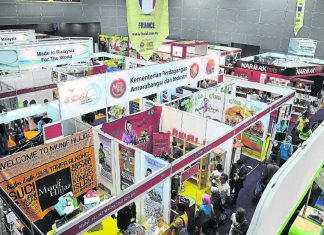 Halal Development Corp (HDC) CEO Hairol Ariffein Sahari highlighted that Malaysia has been a pioneer and champion of halal, long before other countries had even begun to embark on it. He said this was because...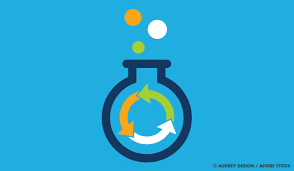 John Sewell, Secretary General of Chemical Recycling Europe talks about the role of chemical recycling in the plastics recycling industry, the technologies and the future of the sector.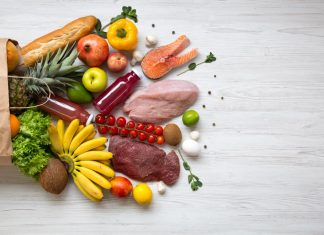 The leader of the Welsh government funded Future Foods programme at Aberystwyth University, discussed his mission to collaborate with brands to optimise food functionality, during the Positive Nutrition Summit.
Whether or not the UK is experiencing a black hole in public finances, there is no doubt that cost pressures will affect every area of public spending over the next few years. And while...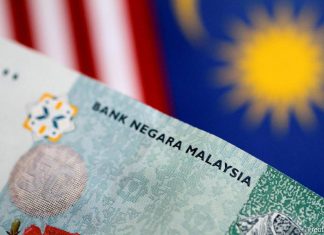 The world is feeling the pain of a strong US dollar. And that seems to have prompted countries, whose local currencies have depreciated sharply against the greenback, to visit the idea of using an...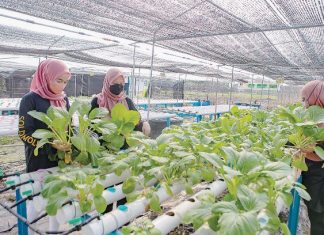 Seperti kebanyakan pakar ekonomi sering utarakan, tiga cabaran besar yang sedang dialami ekonomi dunia iaitu perubahan iklim, revolusi industri 4.0 dan pandemik Covid-19. Perubahan iklim memberi kesan yang luar biasa kepada persekitaran dan pertanian seperti...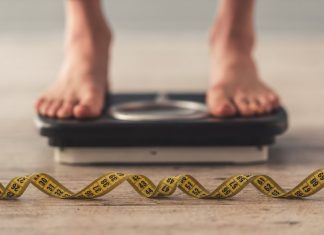 Drugs that combat obesity are under consideration for the first time for the World Health Organisation's "essential medicines list," used to guide government purchasing decisions in low- and middle-income countries, the UN agency told...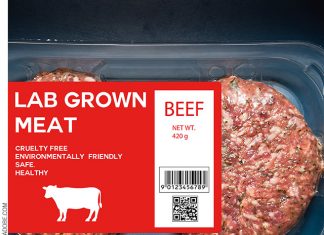 A local company has set its target to produce cultivated meat in Malaysia by 2025. Efforts are on the way to build a RM20 million facility in Penang by Cell AgriTech Sdn Bhd, a Bio-Based...
Instead of discarding the waste leftover from turning tomatoes into juice or sauce, these by-products could find new life as a protective coating in food cans. Scientists have developed a natural material that could...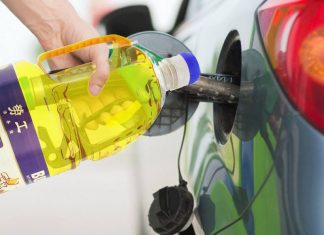 The Malaysian Palm Oil Board (MPOB) is collaborating with Tsinghua University in China to conduct research on field studies using palm biodiesel in Chinese-made vehicle engines. Deputy Prime Minister Datuk Seri Fadillah Yusof (pix) said the...
High-concentrate fish oils are now a thriving segment of the omega-3 market. Now, high-concentrate algae oils are entering the market. At March's Natural Products Expo West trade show in Anaheim, CA, GC Rieber VivoMega...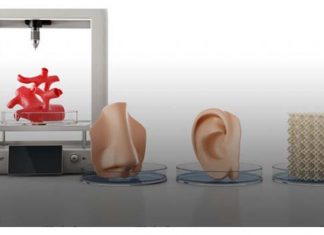 Satu pasukan jurutera bioperubatan di Australia membangunkan robot kecil yang fleksibel yang boleh digunakan untuk mencetak material bio tiga dimensi (3D) secara terus dalam badan manusia. Inovasi itu memberi harapan besar kepada satu peningkatan ke...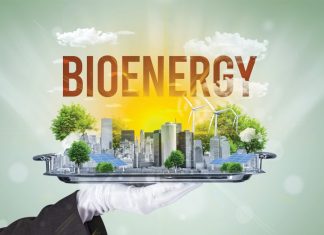 The other members include providers of high-quality wood-based products, fibre-based paper and board products and packaging, and renewable energy solution providers, and the initiative is supported by EU forest owners and managers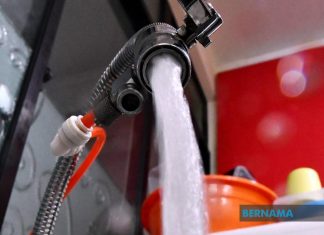 Situated between the Indian Ocean and the South China Sea, rich in water resources from numerous rivers, lakes and reservoirs, coupled with a tropical climate and abundant vegetation, Malaysia has plentiful supply of clean...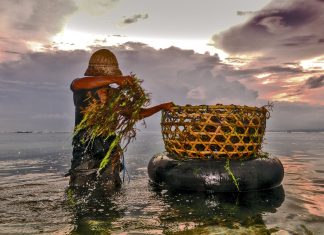 As our global population expands, so too does demand for nutritious and climate-friendly food. Meeting this increased appetite in more sustainable ways represents a monumental challenge, but potential solutions lie in the planet's waters.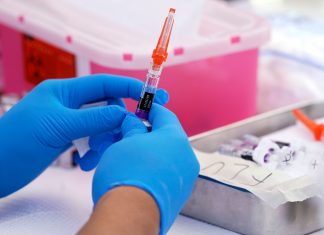 Vaccines are likely to remain one of the essential tools to fight the severe acute respiratory syndrome coronavirus-2 (SARS-CoV-2) pandemic. Vaccines against Coronavirus Disease 2019 (COVID-19) are now widely available in many countries, and,...
The buoyant global halal market is worth around US$3 trillion (RM13.3 trillion) currently and is estimated to hit US$5 trillion (RM22.1 trillion) by 2030. Driving the market will be Islamic financial, food and beverage (F&B),...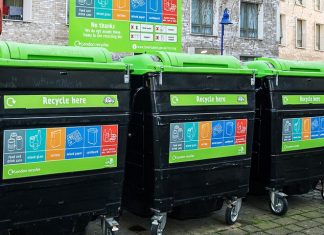 People living in apartments tend to recycle less than people living in houses. But why? And what can be done about it? A recent study by ReLondon shows that making small physical and behavioural changes...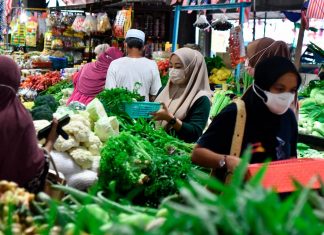 The economic procurement of marine commodities from fisheries is crucial to trade and consumption by Asean member states and is instrumental for the preservation of food security in the region, which is fundamental to...
The Food and Drug Administration will now require medical devices meet specific cybersecurity guidelines after years of concerns that a growing number of internet-connected products used by hospitals and healthcare providers could be hit...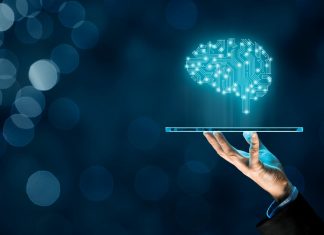 Nine in ten employees (87%) recognize that AI has a positive role to play in helping them stay productive, while eight in ten (81%) prefer a blend of AI and human interaction, according to...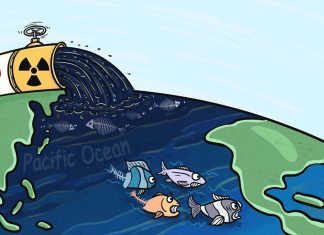 Japan's plan to dump nuclear-contaminated wastewater into the ocean has been strongly condemned by the international community. Nonetheless, Tokyo is still going its own way and speeding up the plan to make the rest...
Malaysia's tropical climate is conducive for the cultivation of a wide variety of crops, including oil palm, rubber, paddy, cocoa, pepper and fruit. In addition to crop cultivation, the agriculture sector encompasses livestock farming,...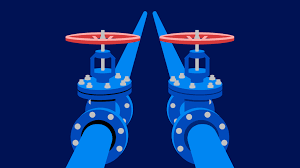 Emerging biopharmas have gradually taken over the R&D pipeline, producing two-thirds of all new drugs in 2022, a finding one financial biotech player called "stunning." "Emerging biopharma has been rising at roughly 4% a year...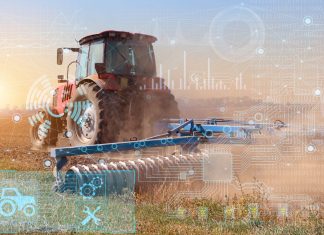 The buying and selling of farm equipment is often seen as an indicator of the overall health of the agricultural economy, and this type of data may provide insight into industry leanings. The Futures Council...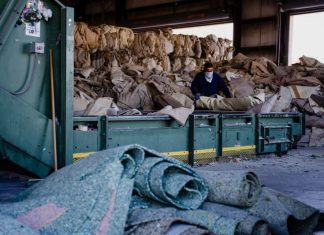 Too much of carpet waste still ends up in landfill or incineration. Legislators as well as non-profit organisations try to find more sustainable solutions for waste carpet and textile flooring material. In our interview...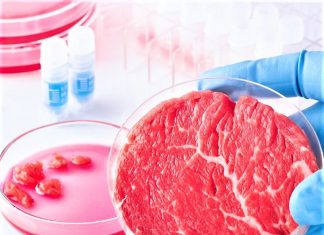 The U.S. Food and Drug Administration (FDA) has completed its second pre-market consultation for human food made from cultured animal cells. California-based GOOD Meat, a division of Eat Just, Inc., uses animal cell culture...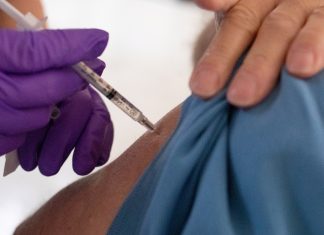 The World Health Organization has tailored its COVID-19 vaccination recommendations for a new phase of the pandemic, suggesting that healthy children and adolescents may not necessarily need a shot but older, high-risk groups should...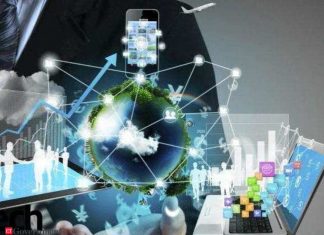 Does the pursuit of scientific research based on a well-defined technological outcome hamper our ability to be creative? And does it limit opportunities to explore and develop fundamental areas of science that may ultimately...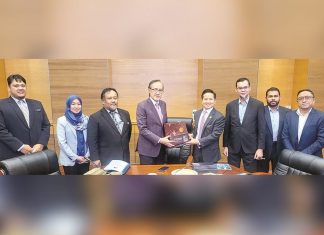 The two leaders discussed opportunities for Sabah and her people to benefit from State-Federal collaborations and programmes, especially in the agricultural and manufacturing industries. According to Masidi, now is the time for Sabahans to...
Sindrom down adalah kelainan genetik yang paling kerap berlaku pada bayi yang baru lahir melibatkan kecacatan akal dan disebabkan oleh kewujudan tambahan kromosom dua puluh satu. Menjelang hari sindrom down Sedunia pada 21 Mac,...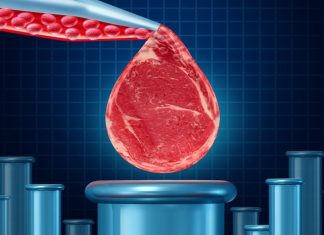 Minggu lalu, sebuah syarikat tempatan mengumumkan penubuhan sebuah fasiliti penghasilan daging kultur pertama negara bertempat di Pulau Pinang, melibatkan pelaburan tempatan berjumlah RM20 juta menjelang suku tahun keempat 2024.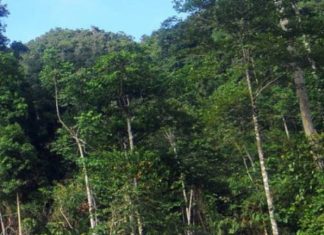 The inaugural meeting of the National Biodiversity Council (MBN1) has agreed that the proposed formation of the Malaysia Biodiversity Centre (MBC) be referred to the Cabinet for its consideration, said Datuk Seri Fadillah Yusof.
Ongoing market disruptions, climate change concerns and technological advancements continue to shift the energy landscape. Against the backdrop of these uncertainties, Petroliam Nasional Bhd's (PETRONAS) latest Activity Outlook (PAO) 2023-2025 places greater emphasis on...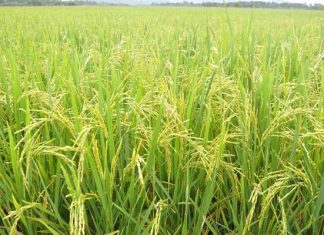 Kementerian Pertanian dan Keterjaminan Makanan (KPKM) mengadakan lawatan kerja selama tiga hari ke Indonesia bagi mengukuhkan kerjasama dan meneroka teknologi baharu industri padi di negara republik itu.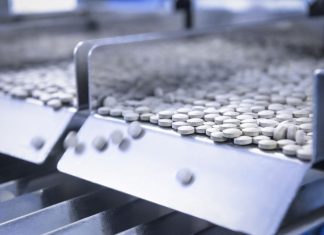 It is critical for pharmaceutical companies to improve competitiveness with a focus on research and development (R&D), production technology and digitalisation.
As many as 30 out of the 235 BioNexus-status companies have successfully penetrated the global market as of January this year, said Deputy Minister of Science, Technology and Innovation (MOSTI) Datuk Arthur Joseph Kurup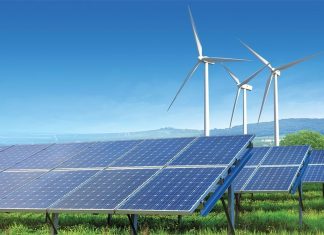 Working towards a low-carbon economy is obviously in Vietnam's economic interest, and the Vietnamese government is facilitating a long-term national energy roadmap to reach net zero emissions by 2050, Vietnam News Agency has reported.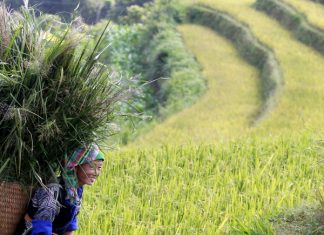 The economic procuring of marine commodities from fisheries for the purposes of trade and consumption by Asean member states is instrumental to preserving food security in the region – fundamental to the livelihood of...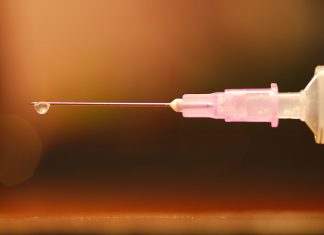 Some of the world's leading makers of flu vaccines say they could make hundreds of millions of bird flu shots for humans within months if a new strain of avian influenza ever jumps across...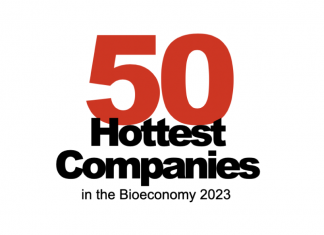 In Washington, the Digest released the rankings for the 50 Hottest Companies in the Bioeconomy. Out of more than 2,000 sector companies, the winners are..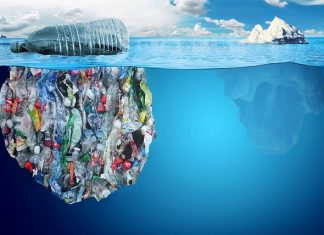 Disposable plastics are everywhere: Food containers, coffee cups, plastic bags. Some of these plastics, called compostable plastics, can be engineered to biodegrade under controlled conditions. However, they often look identical to conventional plastics, get recycled incorrectly...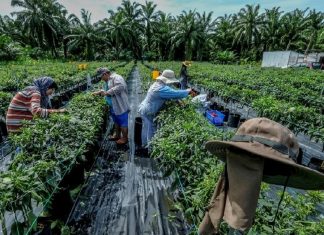 Isu sekuriti makanan terkait dengan output pengeluaran dan kualiti penuaian dihasilkan sektor pertanian negara. Jika jumlah permintaan melebihi penawaran domestik, kerajaan tidak dapat mengelak daripada mengimport bekalan dari negara luar.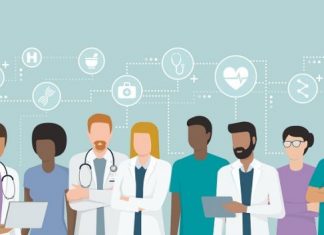 There is a target to enable Sabah and Sarawak to get 100% access to safe surgical and anaesthesia care by 2030, says the Health Minister. Dr Zaliha Mustafa, however, said among the challenges faced by...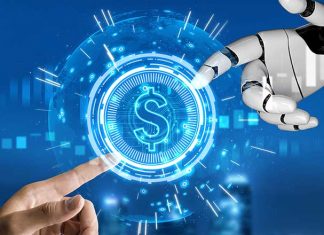 The democratisation of artificial intelligence (AI) like ChatGPT (Generative Pre-trained Transformer) will lead to a proliferation of new startups, services, and products that prospers our economy not just from a consumer perspective, but also...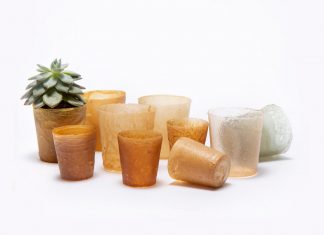 Last month, Victoria banned plastic straws, crockery and polystyrene containers, following similar bans in South Australia, Western Australia, New South Wales and the ACT. All states and territories in Australia have now banned lightweight single-use plastic...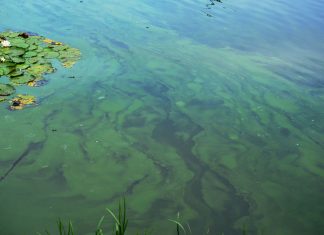 Rare earth elements (REEs), find use in hundreds of modern conveniences, but their sources are geographically restricted. Increasingly, countries without access to deposits of these metals, are seeking to recycle and reuse them from...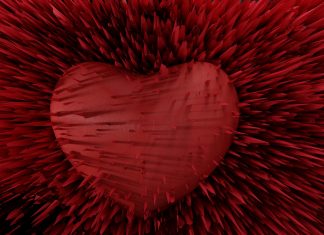 Precision medicines have revolutionised the treatment of some cancers and rare genetic diseases, yet progress in chronic diseases such as heart failure has lagged.  The challenge is that chronic diseases, like heart failure, are biologically...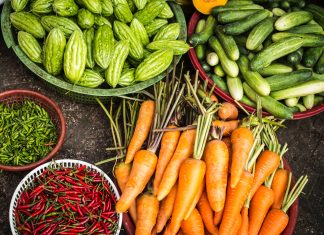 The Executive Committee on the National Food Security Policy will take an aggressive approach to address the increasing cost of animal feed due to the direct impact of the Russia-Ukraine war on the local...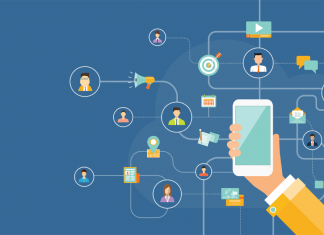 Mobile and internet-connected technologies are more vital than ever for business to operate efficiently, as the impact of the global supply chain crisis continues to be felt. Businesses are aware of both the challenges...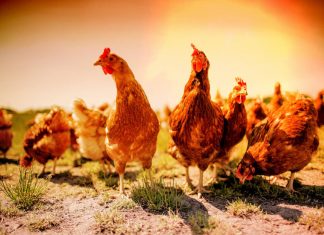 Stress in animals can be defined as any factor causing disruptions to their homeostasis, their stable internal balance. Stress engenders a biological response to regain equilibrium. We can distinguish four major types of stress...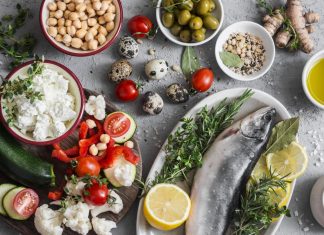 For some time researchers have suggested that a Mediterranean diet — high in fresh fruit and vegetables, beans, nuts, whole grains, and fish — may help lower heart disease risk and increase life expectancy....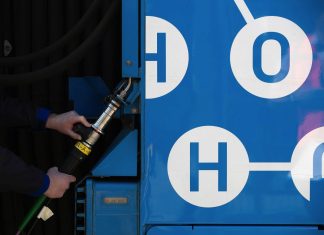 Clean-burning hydrogen has been hyped as a potential solution to a swath of climate-related energy problems, from fuelling trucks and powering industry to generating electricity – all while emitting only puffs of harmless vapour.
Biotechnology, particularly cultivated meat technology, is in line with the goals of the National Biotechnology Policy (NBP) 2.0 and the National Science, Technology and Innovation Policy (DSTIN) 2021-2030, said Deputy Minister of Science, Technology...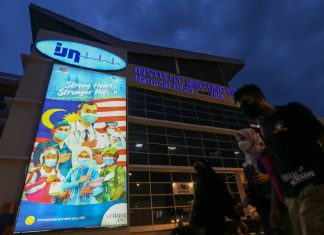 Malaysia has introduced its first Flagship Medical Tourism Hospital Programme with four shortlisted finalists, namely National Heart Institute (IJN), Island Hospital, Mahkota Medical Centre, and Subang Jaya Medical Centre.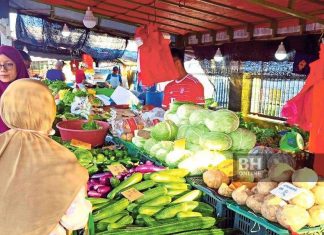 Jika dahulu kita selalu dimomokkan slogan globalisasi dalam memberi erti ekonomi bentuk baharu bersifat tanpa sempadan. Sorak-sorai ketika itu menghala supaya dasar ekonomi negara diubah dan dibentuk selari nafas globalisasi.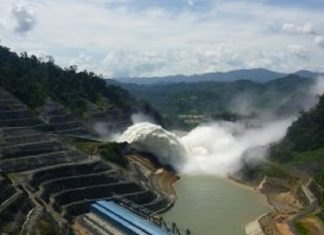 Sarawak is prioritising the development of renewable energy sources such as solar, wind and hydroelectric power to achieve a net-zero emissions future for the state, its Deputy Premier Datuk Amar Awang Tengah Ali Hasan...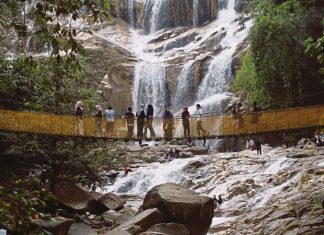 Wakaf sebagai bentuk kewangan sosial Islam mempunyai tujuan penting memberi manfaat dan membangunkan masyarakat tanpa mengira sama ada masyarakat Muslim mahupun bukan Muslim. Tidak hairanlah, konsep wakaf turut diberikan perhatian dalam Belanjawan 2023 melalui...
Kadar kebolehpasaran graduan yang berjaya menamatkan pengajian di pusat-pusat latihan di bawah naungan Kementerian Pertanian dan Keterjaminan Makanan secara puratanya mencapai antara 65 hingga 73 peratus.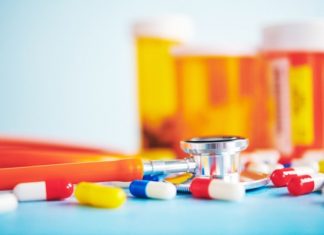 A recent study said that although generic drugs offer the same effect and quality as original drugs, Korean consumers still have low trust in generics.  As defined by the FDA, a generic drug is...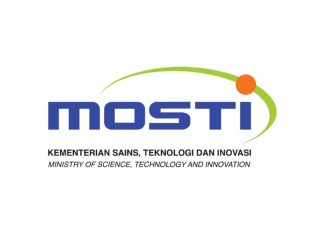 The Ministry of Science, Technology and Innovation (Mosti) through its funding agency, Cradle Fund Sdn Bhd, is offering grants under the CIP Spark and CIP Sprint programmes amounting to RM14 million this year to...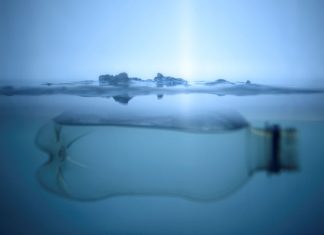 A new study released on March 8, 2023, warns that plastics consumption could double by 2050. That's not great. Plastic, as a material, is pretty incredible. Its ability to resist breaking down and not reacting with...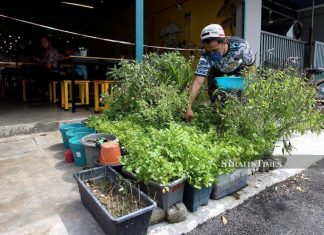 Vertical farming has become a popular method for cultivating crops in urban areas, with the potential to revolutionise the way we think about food production. Vertical farming refers to the practice of growing crops in...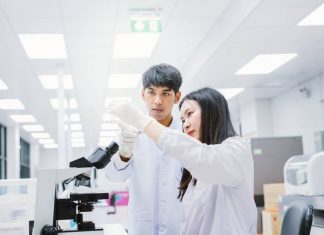 Negara memerlukan seramai 44,804 penolong pegawai perubatan (PPP) menjelang 2025 dengan mengambil kira jangkaan 36 juta penduduk Malaysia pada tahun tersebut, kata Timbalan Menteri Kesihatan, Lukanisman Awang Sauni.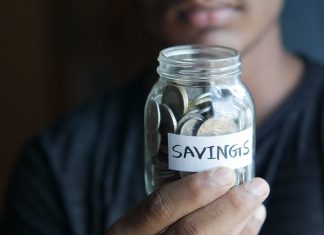 Global economic slowdown. Recession. These words normally scare most of us out.  How can we plan our finances with all these uncertainties? There is no way we can predict accurately when or the magnitude...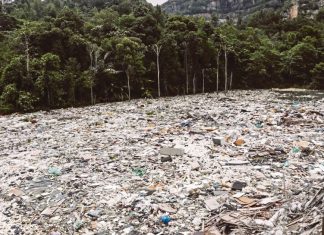 Malaysia's landfills are filling to capacity, putting the country in danger of running out of space for the disposal of solid waste by 2050. With an average of about 38,000 metric tonnes of solid waste...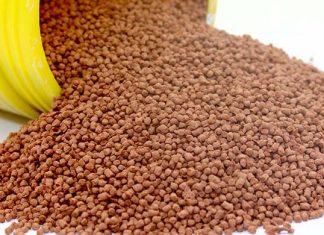 Recent trials from the F3 Innovation Network found that it is feasible and economically viable for aquaculture nutritionists to significantly reduce – or even eliminate – fish meal and fish oil from the diets...
As a national medicine shortage worsens, Lipitor (atorvastatin) — a statin medication used to prevent cardiovascular disease in high-risk cases, as well as abnormal lipid levels — has been among hardest to source. Minister...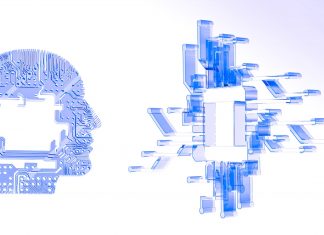 Kecerdasan buatan (AI) merupakan teknologi yang mula mendominasi pelbagai industri di dunia. Inovasi ini telah membantu individu, organisasi dan syarikat melonjakkan produktiviti. Menteri Sains, Teknologi dan Inovasi, Chang Lih Kang berkata Kementerian Sains, Teknologi dan...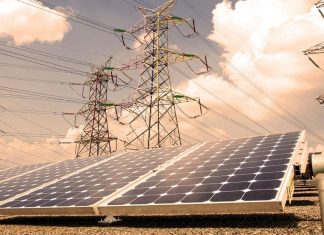 One of the reasons that the journey to net zero is controversial is that we can't always read the signs. One man's climate change is another man's weak snowfall season. Anomaly or trend? Did...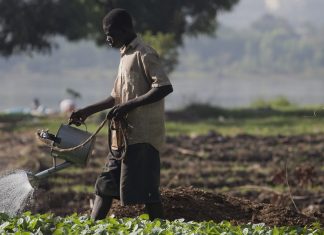 Agriculture uses an astonishing 70% of all freshwater worldwide, and around a third of the water in agriculture is linked to meat and dairy production. By far, the largest part of livestock's 'water footprint' stems not...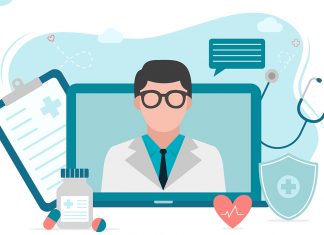 The Covid-19 pandemic markedly shifted people's attitudes toward where and how healthcare is provided. The widespread use of lateral flow testing brought diagnosis into the home, and utilisation of devices to manage and monitor...
Malaysians have been generating an average of 1.17kg or 36,699 tonnes in household waste daily. According to last year's data from the Solid Waste Management and Public Health Cleansing Corporation (SWCorp), the majority of food...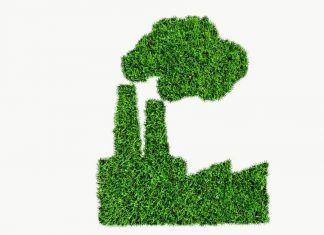 According to the Energy Agency's Electricity Market Report 2023, 90% of new demand between now and 2025 will be covered by clean energy sources "Renewables to lead the growth of global electricity supply" says...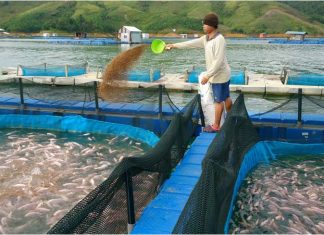 Pelbagai strategi dirangka bagi memastikan akuakultur ikan marin dan air tawar menjadi antara sektor utama, selari agenda pemerkasaan industri berkenaan. Timbalan Menteri Pertanian dan Keterjaminan Makanan, Chan Foong Hin, berkata strategi berkenaan dirangka bagi meningkatkan...
Generally, everyone is born with a pair of healthy kidneys. The kidneys are usually at peak performance when we reach full maturity. Kidneys are essential organs. Without them we can't survive.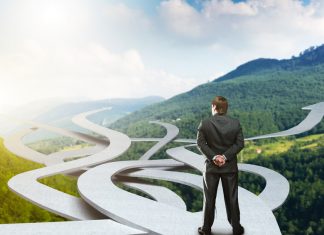 It's a common misunderstanding among many business leaders that it is always their responsibility to initiate and develop all the new ideas in their team.  This is not only wrong, it can actually be...
The government through the Plantation and Commodities Ministry is currently developing a National Biomass Action Plan that would involve five sectors: plantation, agriculture, livestock, fisheries and forestry.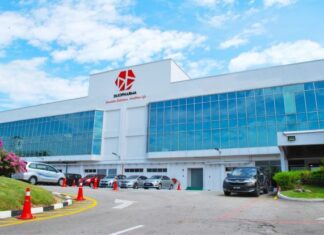 The healthcare and pharmaceutical sectors are expected to sustain their growth momentum through the reopening of international borders, higher procurement activities and better export sales, says RHB Research.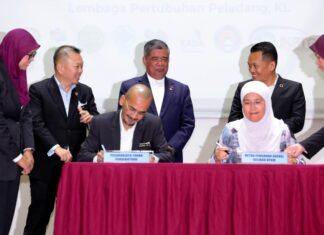 Seven statutory bodies under the Ministry of Agriculture and Food Security (KPKM) were today given exclusive rights to develop 137 plots of Federal land comprising 5,696.49 acres for agriculture purposes to enhance food security...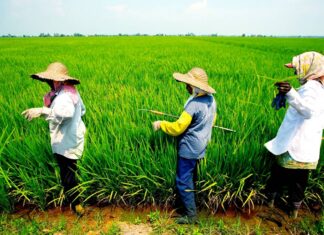 It is no surprise that food security was a major component among the measures taken to lighten the burden of the higher cost of living in the revised Budget 2023, given Malaysia's massive food...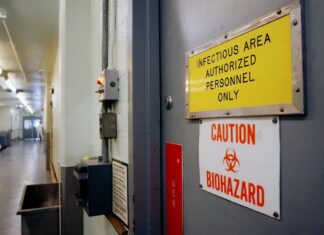 The number of high-containment labs around the world conducting potentially risky scientific research is surging, despite a lack of global agreement on how to make sure they're safe. There are 69 so-called Biosafety Level 4, or...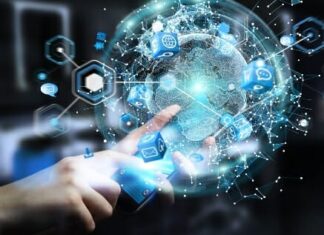 "Going global" used to be the stuff of dreams for companies in Singapore, Malaysia, and other Asia Pacific markets, but the old barriers to world trade – language, time zones, and cultural differences –...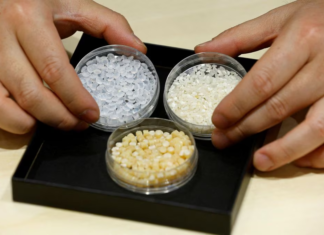 Jinichi Abe grins as he watches diggers working earth near his rice fields, knowing they are returning still more fields to productivity after Fukushima nuclear reactors exploded and sprayed the area with radiation over...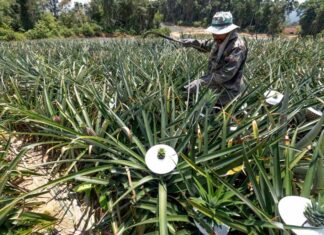 Universiti Teknologi MARA (UiTM) Kelantan branch aims to generate up to RM200,000 in revenue this year for the sale of MD2 pineapples and slips that it grows on a 1.6-hectare land in Bukit Tiu,...
Memilih 'bergelumang' dalam pembangunan membabitkan pelbagai jenis virus yang berbeza dan unik, memerlukan banyak pengorbanan untuk memastikan kejayaan dihasilkan dapat dikongsikan demi manfaat seantero dunia.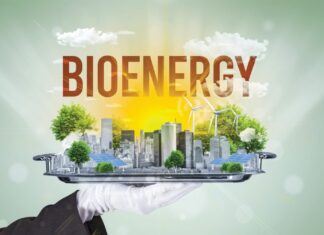 The bioeconomy is not a new concept. Humans have been using biological resources to meet their needs for thousands of years. The bioeconomy is an economy that uses biological resources to create sustainable products,...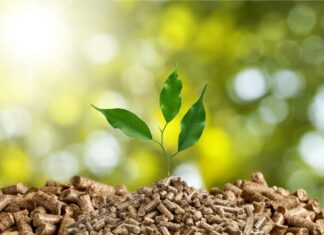 The development of a National Biomass Action Plan that includes five sectors, namely plantation, agriculture, livestock, fisheries and forestry, is expected to be completed in July 2023, said Deputy Prime Minister Datuk Seri Fadillah...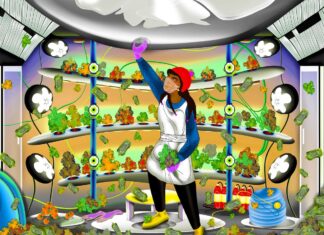 Albert Lin is the CEO of VegBed and has been involved in vertical farming since around 2014. "It's been fascinating to see how the industry has grown over the past decade. I thought I...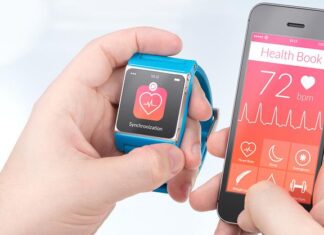 Mobile applications are at the spearhead of the swathing digitisation in healthcare that is changing how patients receive treatment. Regulated medical apps and especially health management apps are areas of digital health that are...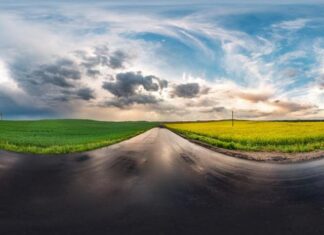 The Yukon Striker is the world's longest dive-style rollercoaster, with a drop of more than 240 feet, four inversions, hurtles at 80+ miles per hour, and when you take the first drop, you plunge...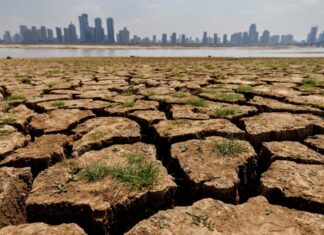 The effects of climate change are becoming increasingly noticeable in Malaysia which has been experiencing extreme weather events in recent times, the latest being the floods in Johor caused by continuous heavy rain and...
Water disinfection is a necessary step in preparing aquaculture facilities before stocking, but it also causes microbiome die-offs which result in the higher likelihood of disease further down the line, according to Rachelle Jensen,...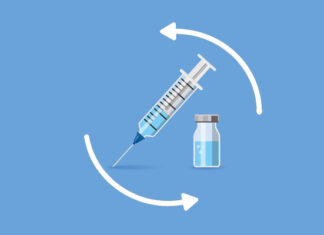 The World Health Organization (WHO) has clarified the guidance it gives to member countries regarding the evaluation of biosimilars. The new guidelines are designed to reflect changes in the science of biosimilars and the modern...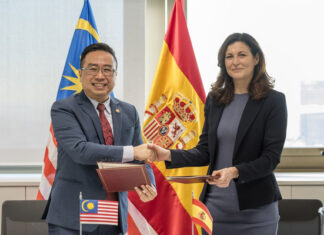 Malaysia dan Sepanyol memeterai satu Memoradum Persefahaman (MoU) untuk bekerjasama dalam bidang sains, teknologi dan inovasi, kata Kementerian Sains, Teknologi dan Inovasi (MOSTI). Menurut MOSTI, matlamat utama MoU itu ialah untuk mempromosi kerjasama yang bermanfaat...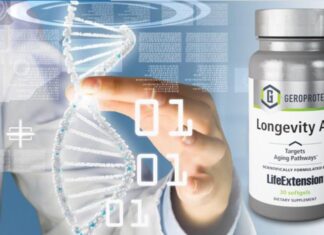 The biotech industry niche focused on aging is expected to reach a market value of $65 billion over the next three years. There's a long history of billionaires and tech giants taking an interest...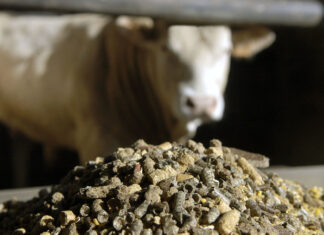 Animal feed production was 6% lower for the 6 months ending January compared with the previous year with all sectors showing reductions, with monogastric sectors hardest hit. Figures released by the Agriculture and Horticulture Development...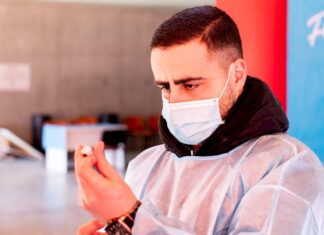 Enxhi Durmishaj is 29 years old and works in an administrative role at Mother Teresa Hospital, a large public hospital in Tirana, Albania's capital. Rudina Çopa is 33 and oversees the sanitation team's work...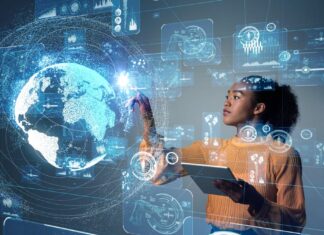 Labor costs today make up approximately two-thirds of U.S. business research and development (R&D), illustrating how vital access to high-skilled talent is to America's economy. In comparison, only about 13% of input costs on U.S. farms for agricultural...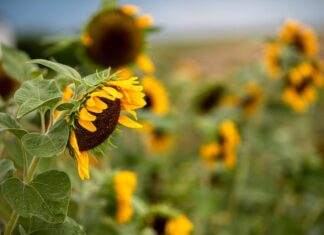 The bioeconomy covers all sectors and systems that rely on biological resources. An assessment of the progress and the trends in the EU bioeconomy, carried out by the JRC, confirms the findings of the EU...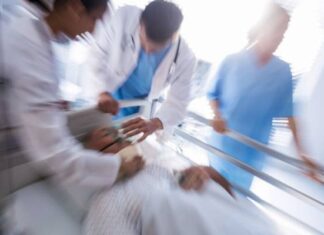 Sektor kesihatan menerima peruntukan kedua terbesar dalam Belanjawan 2023 iaitu sebanyak RM36.3 bilion berbanding RM32.4 bilion tahun lepas. Komponen utama peruntukan itu melibatkan keperluan perolehan ubat-ubatan, reagen, vaksin dan bahan guna habis termasuk peruntukan...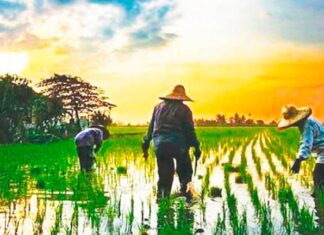 The value of gross output for Pix for representational purpose only/AFPPixsector in 2021 grew 23.2% to RM101.3 billion as compared with RM82.2 billion in 2020, mainly attributed to the crops sub-sector, according to the...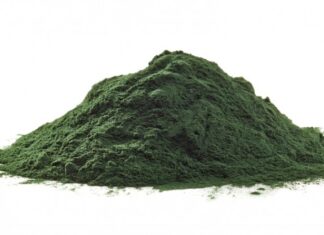 The world's largest mass microalgae biomass production facility known as Chitose Carbon Capture Central (C4), utilising flat-panel photo-bioreactor technology, is set for official opening here in April this year.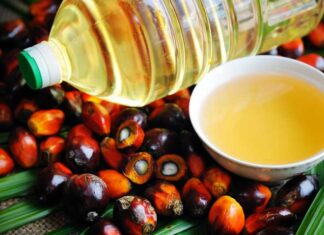 There is no alternative to palm oil. Palm oil is natural, containing vitamins A and E, rich in nutritional values. Products formulated to replace palm oil lack originality. These products do not possess the...
As nations around the world seek to measure, manage and mitigate their greenhouse gas emissions, many have their eyes focused on the agricultural industry, and New Zealand is no exception. With the New Zealand...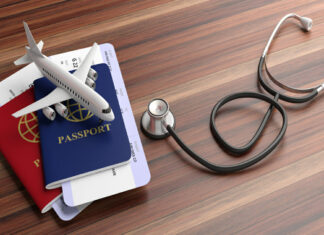 Malaysia's healthcare travel industry recorded more than RM1.2bil in revenue in 2022. This successful recovery is due in part to the efforts made by key industry players and stakeholders, which includes the media.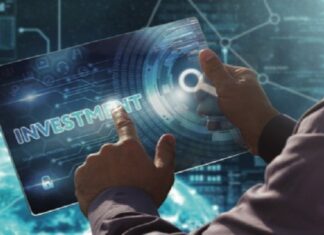 The 2022 collapse of FTX.com – a digital asset and cryptocurrency exchange – along with its over 135 affiliate companies around the world has triggered fears of contagion in the crypto market and caused...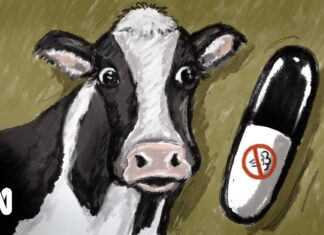 Scientists appear to have solved one of the biggest environmental challenges facing the global meat industry — how to dramatically reduce methane emissions from cow burps. Now the race is on as several companies...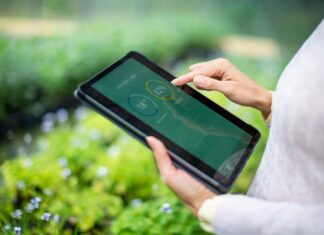 Explore the full 2023 list of Fast Company's Most Innovative Companies, 540 organizations that are reshaping industries and culture. We've selected the firms making the biggest impact across 54 categories, including corporate social responsibility, energy, social good, and...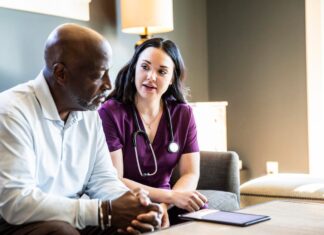 Today, 133 million Americans are estimated to be suffering from at least one chronic condition, and that number is expected to reach 170 million by 2030. This demographic accounts for 71% of U.S. healthcare spend,...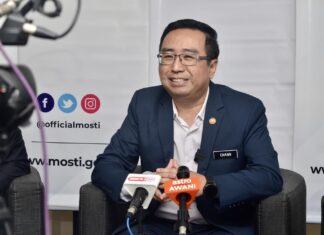 Malaysia is ready to welcome investments from technology-related industry players participating in the Mobile World Congress (MWC) 2023, especially in the field of Science, Technology and Innovation (STI).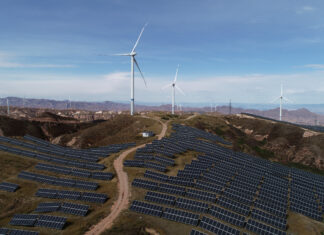 China has been the world's largest and fastest-growing producer of renewable energy for more than a decade, but has widened its lead over international rivals through a steep acceleration in the roll out of...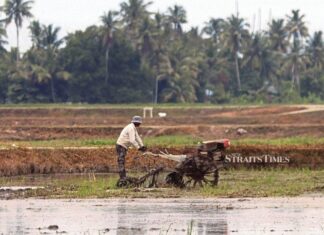 The RM200 cash aid to rice farmers and the provision of subsidies and incentives for the rice industry under Budget 2023 demonstrates the Unity Government's commitment to transform the agricultural sector into a modern...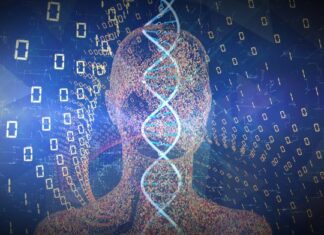 Tempus, a provider in artificial intelligence (AI) and precision medicine, has entered a multi-year, strategic collaboration with Pfizer to further AI and machine learning-driven efforts in therapeutic development. The collaboration aims to more precisely gather insights that...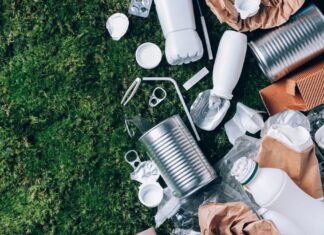 The bioeconomy is an important part of the circular economy. Fiber-based packaging is recycled, and the fibre is reused again and again until the quality of the fibre has become so low that it...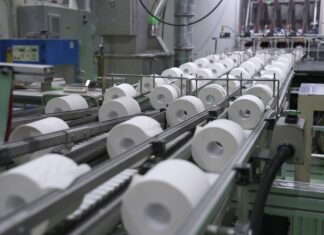 Toilet paper is an unexpected source of potentially harmful "forever chemicals" in wastewater across the globe and could be leaching into soils via sewage, a new study on Wednesday said.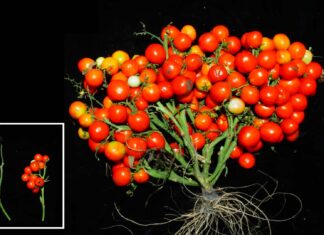 The small tomatoes on shelves of supermarkets in Japan may look like normal fruit, but they are actually genetic pioneers. In late 2021, Japanese company Sanatech Seed began selling special tomatoes that had been genetically modified to...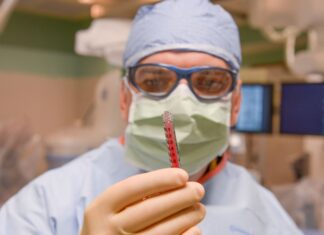 Cell therapy, involving adult stem cells from bone marrow, has been shown to reduce the risk of heart attack and stroke in severe heart failure patients, according to a new study. A single administration of...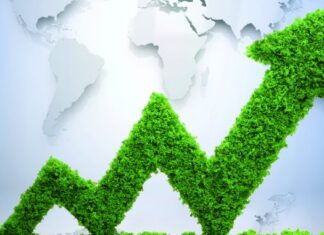 Recently, the United States enacted a law called the Inflation Reduction Act allocating USD374 billion in green incentives to tackle the climate crisis. The implementation of this law is intended to trigger a boom...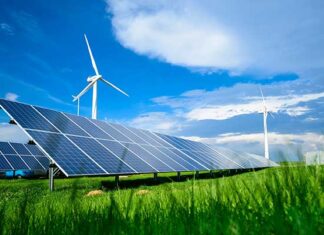 Austria recommended shorter shower times and speed limits on roads. Spain ordered shop exteriors and public monuments to cease lighting at night. The Eiffel Tower in Paris dimmed its lights before midnight. Brussels and...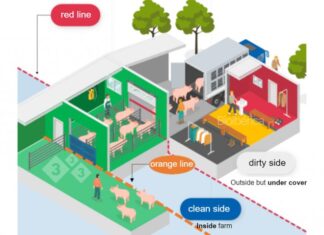 The Sarawak government is planning to further embrace the application of new biotechnology to improve in swine nutrition and pork production, said Dato Sri Dr Stephen Rundi Utom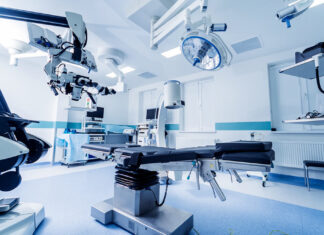 Regulations for research involving devices, in vitro diagnostics (IVDs), and digital therapeutics differ from those governing pharmaceutical development. While drugs require Phase I-III clinical trials—and are also subject to post-approval tracking—digital therapeutics, devices, and...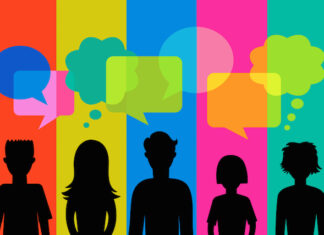 Social media has come a long way since its inception. Today, the   need to keep some things personal seems to be taken a back seat. People tend to be more open, sharing their innermost thoughts...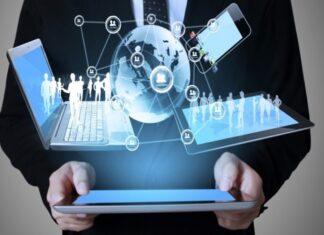 Perusahaan kecil dan sederhana (PKS) di Malaysia sedang berhadapan dengan keadaan sukar. Pandemik COVID-19, bencana alam serta kenaikan Kadar Dasar Semalaman (OPR) berterusan secara umumnya memberi kesan negatif terhadap hasil jualan serta keuntungan PKS.
THE fight against cancer has been a long journey, with many experts in the field pushing the envelope to find ways to help their patients. According to haematologist Datuk Dr Chang Kian Meng, stem cell...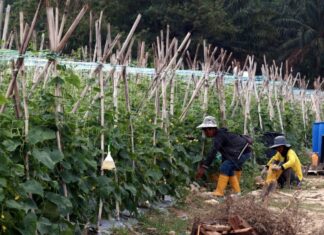 Food security is a critical concern today for countries across the world. By 2050, the world will have two billion more people to feed, and food demand is up 56% compared to 10 years...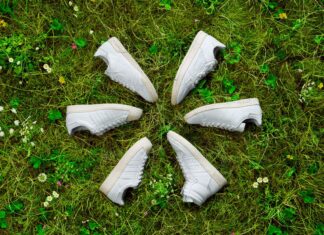 One day, our favourite sneakers could well be made from sushi, look like a patchwork of fabric scraps, or even decompose in the ground. Right now, the fashion industry is coming up with all...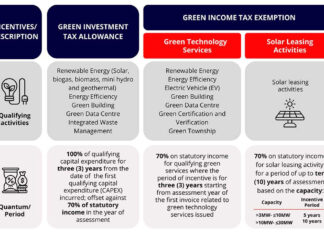 Malaysia's energy sector has come a long way since its early years. Over the last 50 years, we have moved from oil to natural gas for cleaner power generation. We have also seen more...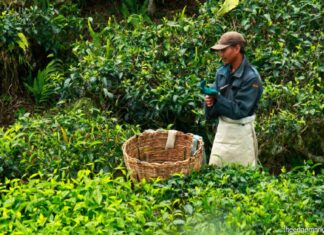 The modernisation of the agrofood sector is a catalyst to attract young talents to enter the field and further encourage the creation of job opportunities in Sarawak.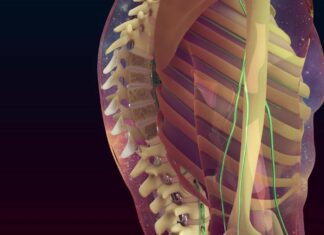 Bone health is a crucial aspect of overall health and well-being, yet it is often overlooked. Strong bones support the body, protect vital organs and enable movement. Many of the crucial functions in our bodies...
The government has allocated RM1.47 billion under the 12th Malaysia Plan (12MP) to develop sustainable and effective infrastructure through the implementation of sewerage projects nationwide.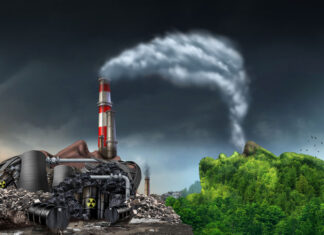 In Malaysia, the jutting aftermath of climate change, among others, is flooding. According to the Department of Statistics Malaysia's (DoSM) Compendium of Environment Statistics, the scheduled waste produced in Malaysia increased by 4.5% to 7,505.2...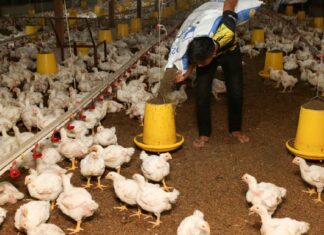 The government is exploring the use of Black Soldier Fly (BSF) in chicken feed as part of its efforts to reduce dependency on imports and strengthen food security in the country. The Malaysian Agricultural Research...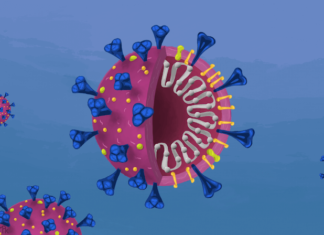 After Gregory Poland, an internal medicine doctor at Mayo Clinic who directs its Vaccine Research Group, got his second dose of COVID vaccine in February 2021 he developed such severe and sudden ringing in his ears...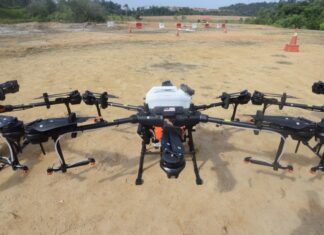 Malaysia's drone industry is flying high after ranking 21st in the Drone Readiness Index (DRI), up from the 30th spot last year. It is also the top-ranked Southeast Asian country in the Index. The country's...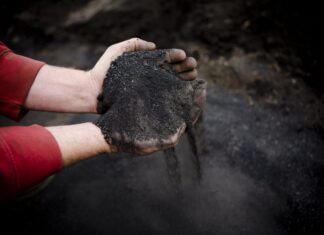 Researcher see the interconnections between the systems in nature and how each component impacts the others. In Connecticut, rich in forests and farmland, experts see the potential that could position the state at the...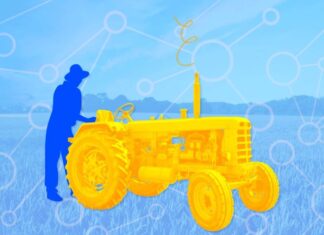 Farmers face more pressure than ever before. Demand for food is growing as the population increases, and land is taken as urbanization spreads. Moving forward, agricultural enterprises need to operate in new and adapted...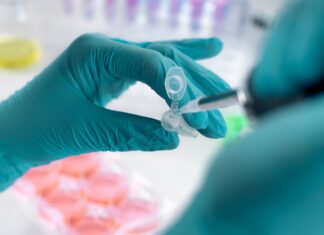 A man has been cured of HIV after a stem cell transplant, researchers say. The 53-year-old, known as the Dusseldorf Patient, is just the third person worldwide to be cured of the condition using the...
Entrepreneurship is a journey that comes with a host of challenges, both expected and unexpected. To succeed, entrepreneurs need to be resilient, adaptable and willing to think creatively when faced with a crisis.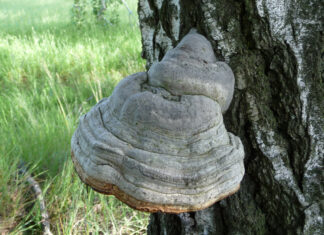 The tinder fungus (Fomes fomentarius) has some surprising properties, scientists have discovered: properties that could enable it to provide a natural, biodegradable alternative to certain plastics and other materials in the future.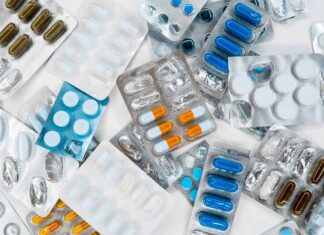 When seasonal bugs have you running to the clinic or pharmacy for medicines to bring down your temperature or soothe your child's cough, it can be frightening to hear that they can't help you...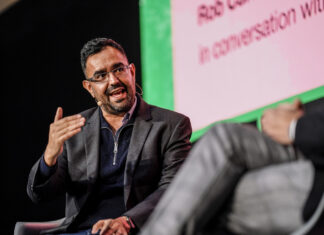 The electric vehicle (EV) and bioeconomy are among the sectors that are expected to see tremendous growth, according to investor Azeem Azhar, who is also the creator of the popular newsletter Exponential View.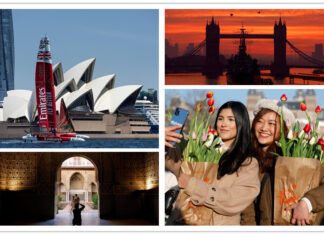 The United States has taken the top spot in the ranking of the latest Renewable Energy Country Attractiveness Index, followed by China and Germany, according to consultancy EY.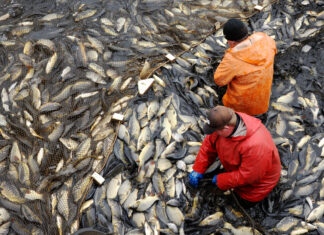 Aquaculture, or the farming of aquatic plants and animals, contributes to biodiversity and habitat loss in freshwater and marine ecosystems globally, but when used wisely, it can also be part of the solution, new...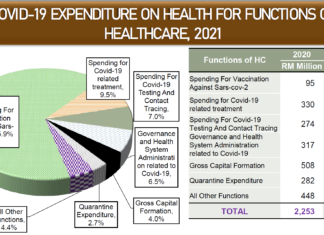 Spending for Covid-19 vaccination included vaccine costs, vaccination campaign costs, distribution costs, service charges by doctors, nurses and other health professionals administering the vaccines, and organisational costs, according to the MNHA report.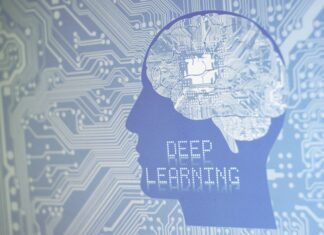 In China, researchers have developed an artificial intelligence system that can detect signs of depression from a person's voice. Faced with the prevalence of this condition, the discovery has the potential to become an...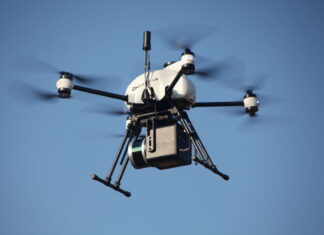 BANGI: Pasaran dron Malaysia dijangka mencecah nilai berjumlah sehingga RM12.13 bilion atau 4.3 peratus daripada keseluruhan bahagian pasaran global tahun ini. Timbalan Menteri Kewangan I, Datuk Seri Ahmad Maslan, berkata berdasarkan kajian pasaran pada 2021,...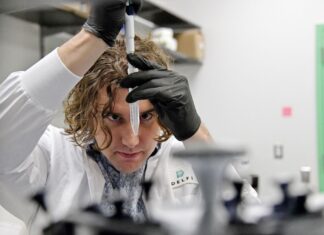 BALTIMORE: Cervical cancer, like many illnesses, is treatable if it's caught early, but each year millions of women miss out on getting routine Pap smear screening for the disease, which kills a disproportionate number of Black women. During...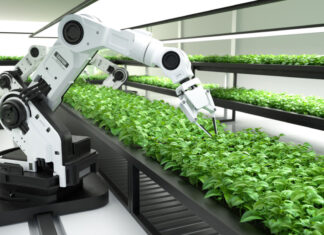 As the world population continues to grow and the human population becomes more urbanized, there is an increasing demand for food. This has led to a rise in the use of agricultural technology and...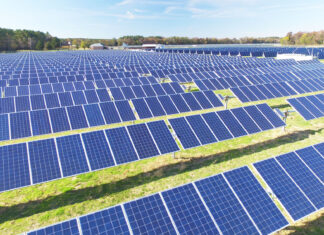 SUNGAI PETANI: Tenaga Nasional Bhd's (TNB) wholly-owned subsidiary TNB Renewables Sdn Bhd (TRe) is seriously evaluating other means for solar generation such as agrisolar and floating solar panels. Managing director Mohd Yusrizal Mohd Yusof said TNB's...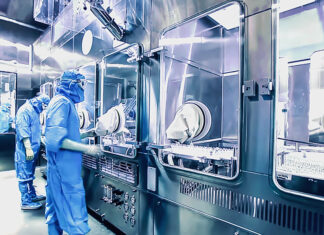 HANOI, Feb 10 (Bernama): Vietnam has set a target to become Asia's top 10 manufacturing hubs in terms of biotech production and smart biotech services by 2030, local media had reported. By 2030, domestically produced...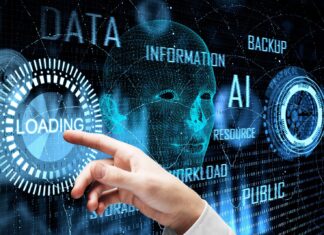 As we move further into 2023, the healthcare industry will continue to experience the impact of trends that have taken shape in the last year. We're seeing incredible momentum in areas such as multi-omics...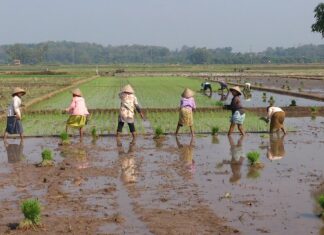 KUALA LUMPUR, Feb 15 — Malaysia and Indonesia will strengthen bilateral cooperation in food security through agrofood trade and agricultural technical collaboration to ensure sustainable and continuous food sources.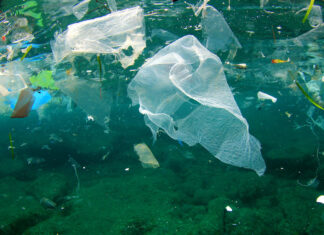 KADAR penggunaan plastik meningkat saban tahun bukan sahaja di negara ini, malah di seluruh dunia. Data sejak tahun 2008 hingga 2018 menunjukkan bahawa berlaku peningkatan penghasilan plastik daripada 254 juta tan kepada 359 juta tan.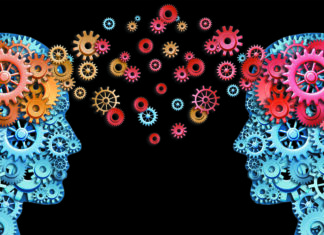 We should move from merely mulling the obvious problems and focus on how to stem medical brain drain. The medical brain drain narrative is that new medical graduates are the future human capital who will...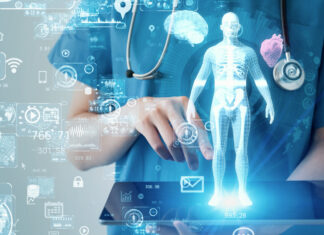 As patients expect more tailored approaches to care delivery, providers are moving away from one-size-fits-all solutions and toward personalized medicine, or precision medicine, which analyzes aspects of a person's genes, environment and lifestyle to find...
As manufacturing and tourism collapsed in the three years of the COVID-19 pandemic, several Southeast Asian governments realized that they needed to pump more money into their underfunded and underappreciated agriculture sector. That's now paying off.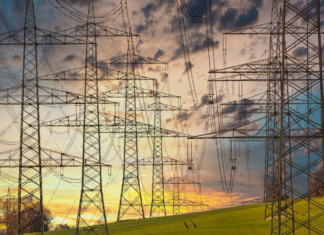 Energy and electricity supply have become vital for nearly every European nation over the past year, as the region shifts away from its dependence on Russian fuel imports. While many countries have been making progress...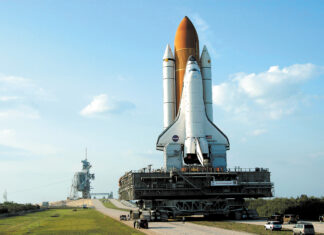 KOTA KINABALU: Sabah is hoping to use its strategic location at the equator to build the world's 16th space launching facility, which would make Malaysia only the ninth country to do so now. State Science, Technology...
Kuala Lumpur: Perintis penggunaan kecerdasan buatan (AI) bagi rekaan ubat-ubatan berasaskan bahan semula jadi. Meskipun metodologi sama boleh digunakan dalam rekaan ubatan sintetik namun bahan semula jadi diyakini mampu menyediakan asas kimia yang padu untuk...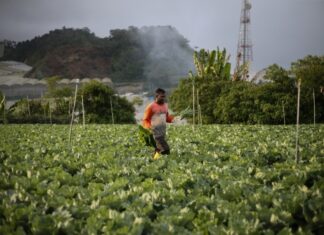 KUALA LUMPUR, Feb 15 — Malaysia and Indonesia will strengthen bilateral cooperation in food security through agrofood trade and agricultural technical collaboration to ensure sustainable and continuous food sources.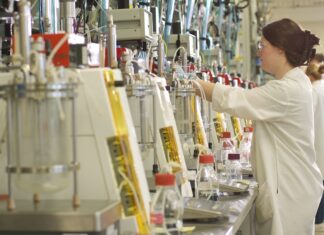 In the 1930s, the DuPont company created the world's first nylon, a synthetic polymer made from petroleum. The product first appeared in bristles for toothbrushes, but eventually it would be used for a broad...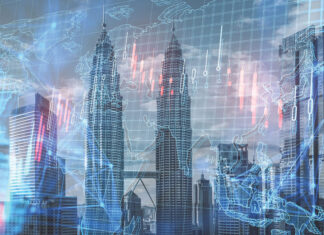 Malaysia has long possessed a leading track record in high technology ventures that dates back to the roll-out of the Multimedia Super Corridor (MSC) near the turn of the millennium – establishing a conducive...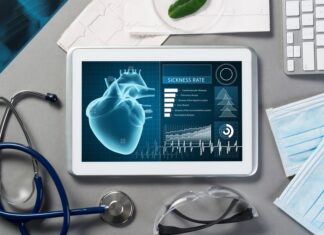 Digitalisation in the healthcare industry, along with advances in medical devices, enables clinicians to combine and analyse genome information with other diagnostic information to identify patterns that can help to determine an individual's risk...
Sustainable agriculture is the practice and science of farming sustainably. "Sustainability" means consuming resources, such as land, healthy soil and animals, so they may be naturally or artificially replenished without emptying or contaminating other resources.
Looper Textile Co., the standalone joint venture is owned 50% by H&M and 50% by Remondis. The firm will collect and sort unwanted clothes and textiles into different streams in order for them to...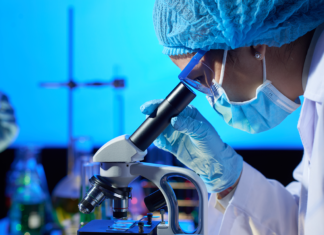 Biotechnology holds a key to solving India's nutritional security challenges. However, a transparent and simplified policy is required to promote and use biotechnology to its optimum potential. Like the US, India also needs to recognize...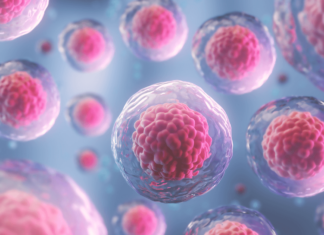 What most of us know about stem cells is likely through the image of Dolly the sheep, the first mammal to be cloned from an adult cell. While Dolly was an interesting medical breakthrough...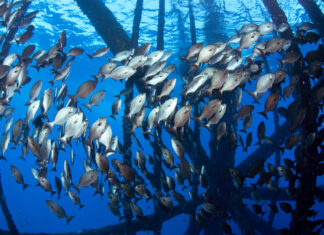 KOCHI: Artificial reefs will increase fish production and promote fishermen's livelihood, marine scientists said. Participating in a brainstorming session held on the sidelines of the symposium on innovations in fishing technologies, marine scientists from...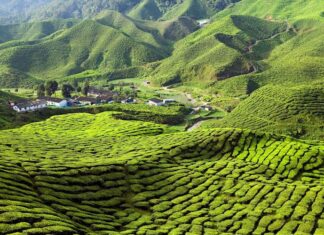 CAMERON HIGHLANDS: Kementerian Pembangunan Kerajaan Tempatan (KPKT) melalui agensinya Perbadanan Pengurusan Sisa Pepejal dan Pembersihan Awam (SWCorp) melancarkan Inisiatif Hijau Cameron Highlands untuk merawat sisa organik daripada dibuang ke tapak pelupusan.
The global food system has reached a breaking point. The sector is embroiled in climate change, absorbing an estimated 25% of the total damage and losses from climate-related disasters. In addition, the ensuing disruption...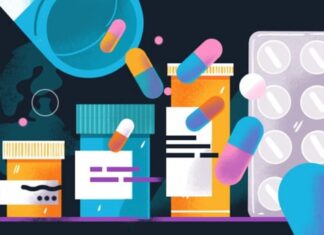 In the not-too-distant future, one can print their own paracetamol at home or in a neighbourhood pharmacy, provided the appropriate 3D printer, actives and raw materials required to compound the medicine are available.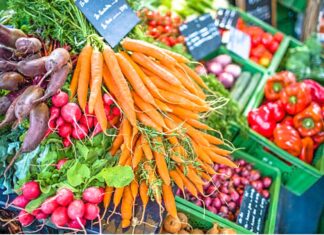 The Agriculture and Food Security Ministry will redevelop an agriculture-based food database with the latest data as a reference for food issues in the country. Its minister, Datuk Seri Mohamad Sabu, said there was a...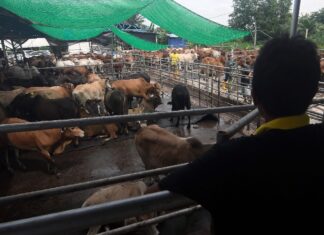 Environmental pollution originating from livestock waste has been a longstanding issue in Malaysia, with the Department of Veterinary Services Malaysia (DVS) attributing this to the lackadaisical attitude of most industry players.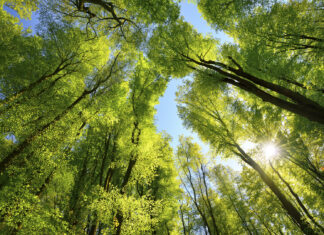 Within our immediate environment lies an abundant source of organic material: biomass. This is the starting point for producing renewable energy from natural sources like wood and agricultural residues, here referred to as feedstocks.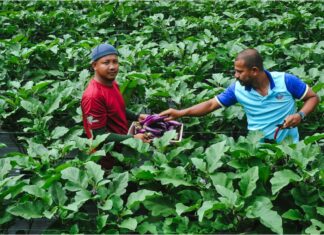 Sektor pertanian dijangka mendapat peruntukan yang lebih dalam pembentangan semula Belanjawan 2023 pada 24 Februari ini. Menteri Ekonomi, Rafizi Ramli, berkata peruntukan yang lebih itu adalah bagi menarik lebih ramai orang berkecimpung dalam pengeluaran hasil...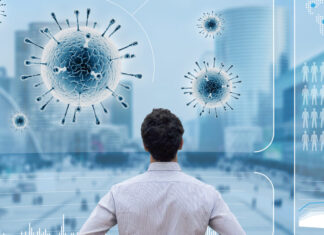 The Covid-19 pandemic has exposed the weaknesses and lack of preparedness of health systems globally. When the virus was at its peak, many low- and middle-income countries struggled to save lives while sustaining essential...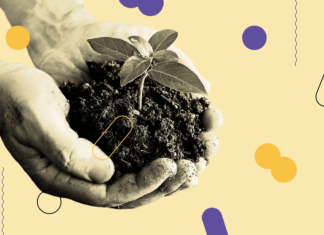 Conquest, war, famine, and death: Looking back on 2022 as the COVID-19 plague roars into its fourth year, the Four Horsemen of the Apocalypse have all been well exercised. But though there was much to be dismayed...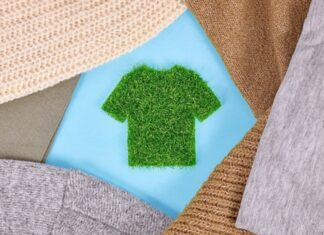 As households grow increasingly accustomed to composting coffee grounds, eggshells and vegetable peels, could they one day be composting their clothes? Biodegradable garments, made entirely from plant-based materials, could provide an alternative to help...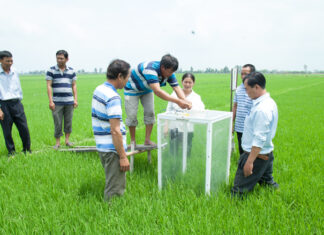 Vietnam's agriculture is transforming from quantity targets towards profit, environment and farmer income targets. For decades, Vietnam's agriculture followed the targets of production volume. This growth model has failed to take account of income...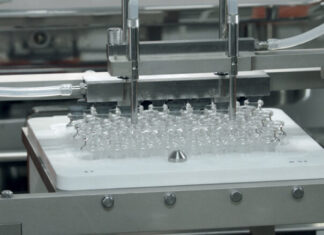 Pharmaniaga Bhd, through its wholly-owned subsidiary Pharmaniaga LifeScience Sdn Bhd, has successfully installed a pre-filled syringe (PFS) filling line, the first of its kind in Malaysia, recently.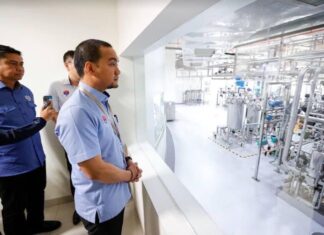 About 120 highly-skilled workers are needed to fill the vacancies at a biopharmaceutical company here, says Johor Mentri Besar Datuk Onn Hafiz Ghazi. He said Biocon Sdn Bhd, which has poured RM1bil in investments to...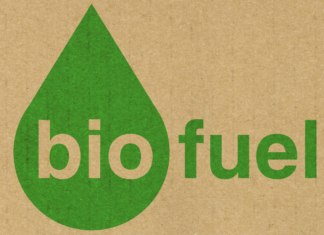 The market for buying and selling biofuels plants followed a historic 2021 with a transformational year in 2022, driven by one pivotal biomass-based diesel (BBD) transaction. Overall, seven mergers and acquisitions transactions took place,...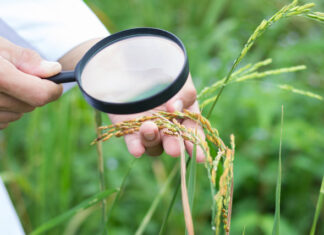 Agricultural authorities have launched a sweeping inspection aimed at spotting destructive crop diseases and pests on the tropical island province of Hainan, seat of a sprawling national breeding base with increased global sharing of...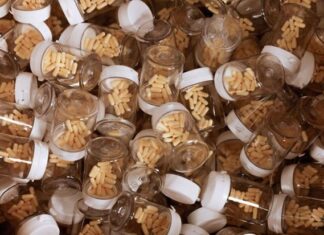 When Ignasi Biosca-Reig heard there were shortages of amoxicillin in Spain, he quickly added shifts at his drug company's factories to boost production of the popular antibiotic. But, a few extra shifts was as...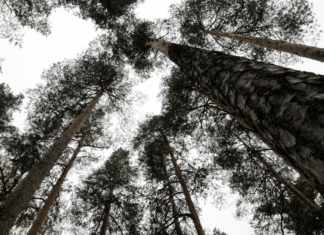 A hallmark of the global bioeconomy over the last century has been its resiliency and adaptability.  From its roots in the American chemurgy movement, vibrant markets for bio-based fuels, chemicals, and materials are found...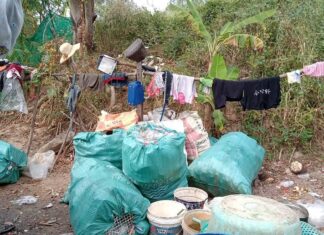 The lack of data and transparency surrounding post-consumer recycled plastic and other materials leads to irresponsible sourcing, but third-party audited protocols used in Ocean Bound Plastic (OBP) collection and plastic credit systems may offer a solution.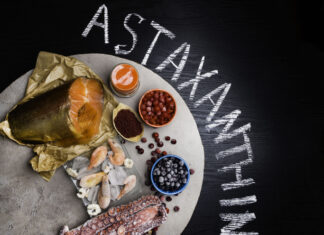 Supplements targeting skin health is booming, with the category experiencing more than 30% average annual growth in launches of dietary supplements between 2017 and 2021, according to new data from Innova Market Insights.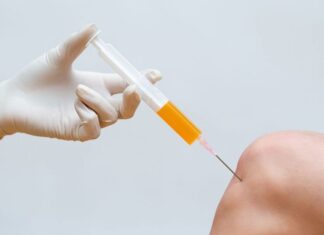 Pluripotent stem cells are self-renewing and can develop into any cell in the human body. But whether they produce new cells – and if so, how many and what kind – is dictated by factors within...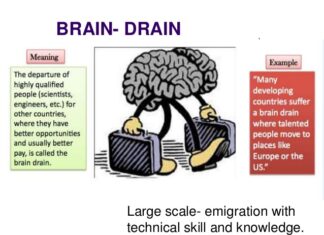 The brain drain phenomenon in Malaysia must be looked at from a different angle because the government can still benefit by utilising their expertise, said Deputy Prime Minister Datuk Seri Fadillah Yusof.
A Philippine lawmaker is pushing for utilising waste-to-energy technologies to improve solid waste management and provide an alternative source of energy as the South-East Asian country is projected to generate 92 million tonnes of...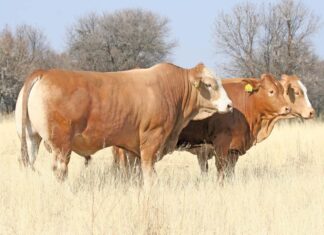 Animal welfare concerns the physical as well as psychological state of an animal. The way animals are raised and treated affects their welfare on many levels and also has an impact on sustainability, food...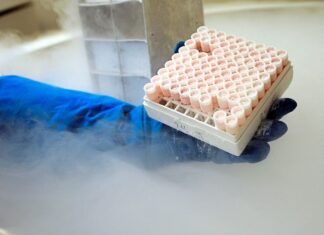 Have you heard of the terms cord blood and stem cells? What about cord blood stem cell transplant? Did you know that this procedure can be used to treat almost 80 diseases?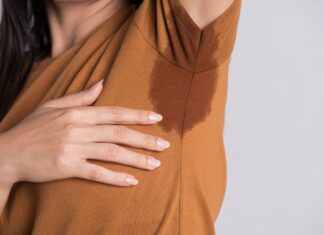 What if your T-shirt was one day able to warn you of a possible heart problem? That's an idea that could soon become reality, as researchers around the world are working to develop smart...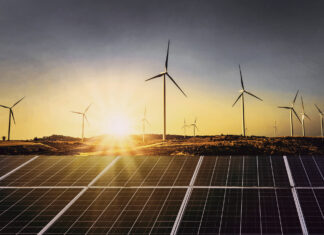 The demand for electricity and energy has been rapidly increasing over the years in step with population and economic growth, leading to budding industries and sectors. This development is especially prolific in Southeast Asian countries,...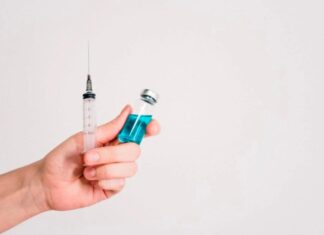 A memorandum of understanding (MoU) was signed today to explore the potential of joint projects for the development of the local vaccine ecosystem for the country's preparedness in facing the pandemic threats in the...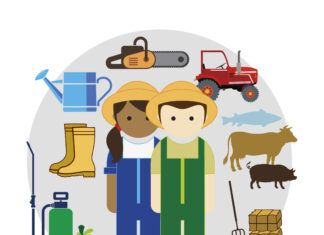 Malaysia and Russia are expected to sign a Memorandum of Understanding (MoU) in the agriculture and fishing sectors this year to further strengthen the existing bilateral relationshionship and trade between both countries.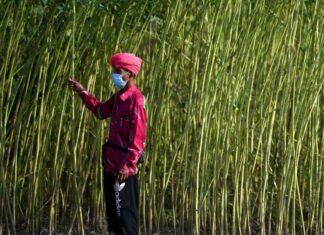 Deputy Prime Minister Datuk Seri Fadillah Yusof has called on the country's kenaf industry to seize opportunities in the international market in line with market demands and current economic conditions.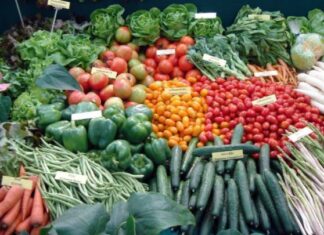 Malaysia's food security has caught the public's attention in recent years, with global events revealing significant weaknesses in the domestic supply chain. This was most acutely experienced during the recent chicken shortage, which resulted...
ACE Market-listed Nova MSC Bhd has inked a memorandum of understanding (MOU) with Theta Edge Bhd, a member of the Tabung Haji Group, to collaborate on joint marketing and promotion of healthcare, public sector...
University-industry collaboration entails the collaboration of corporations and academic institutions for the combined development and sharing of knowledge, technology, and expertise. This form of partnership gives industry partners access to advanced research equipment and...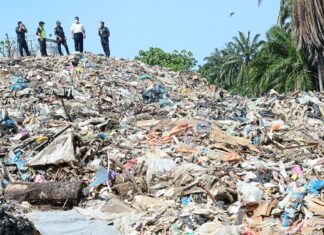 The Ministry of Local Government Development (KPKT), in collaboration with the Malaysian Space Agency (MYSA), has been applying remote sensing (space technology) to accurately track the location of illegal waste disposal sites throughout the...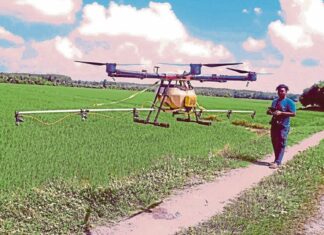 Baru-baru ini, masalah kekurangan tenaga buruh di Malaysia untuk pelbagai sektor ekonomi semakin meruncing. Secara umumnya, langkah mudah boleh diambil untuk mengatasi masalah ini dengan segera sudah pastilah menerusi pengambilan tenaga buruh asing.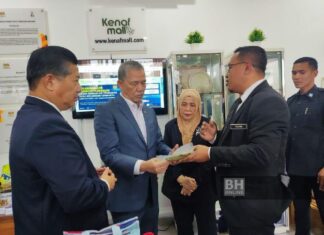 Kerajaan akan berbincang dengan Kementerian Kesihatan (KKM) bagi melihat kesesuaian dan kaedah penggunaan ketum serta ganja dalam bidang perubatan sekiranya ia dibenarkan di negara ini. Timbalan Perdana Menteri, Datuk Seri Fadillah Yusof, berkata beliau akan...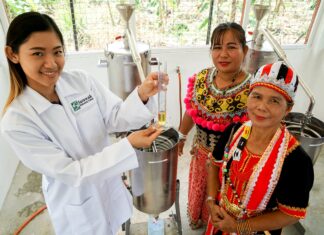 Earlier this month, we visited the National Science Centre in Damansara. The children were amazed by the exhibition, especially the section that displayed biological sciences, asking questions about cells, genes, and biodiversity. Against the...
Screen time. Two words we all know too intimately at this point as screens consume both our professional and personal lives. While limiting our screen time would be beneficial, this is not realistic in a...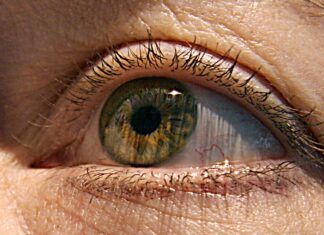 Within the spectrum of IRD, retinitis pigmentosa is reported to be one of the common causes of blindness. It is a debilitating condition that affects the retina and its functional response to light, with approximately...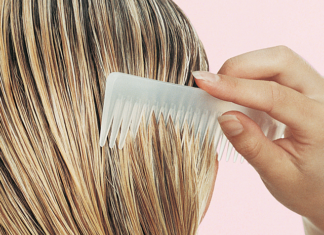 As beauty continues its shift away from animal-based ingredients to plant-based, it's going to be worthwhile diving much deeper into biotechnology for more sustainable, sophisticated, efficient and innovative formulas, says the CEO of US...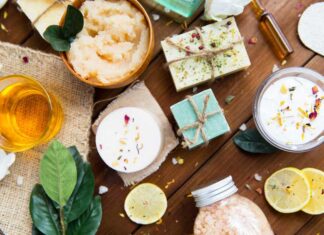 As consumer demand for natural ingredients in personal beauty care products continues to rise, cosmetics manufacturers are considering replacing synthetic preservatives with natural alternatives – but at what cost?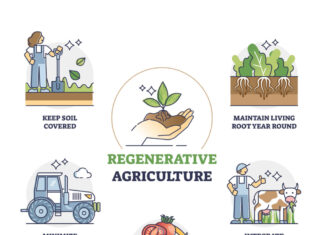 Traditional agriculture has started to inch slowly towards bringing indigenous communities and practices back to farming lands in order to rehabilitate the soils and create a climate resilient farming industry.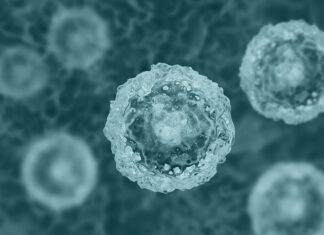 Cell and gene therapies have grown in popularity and effectiveness over the past several years, reaching 27 approvals by the U.S. Food and Drug Administration (FDA) by December 2022. What's more is that the FDA anticipates...
Biotechnology advances offer immense public health and consumer potential, but come with serious risks. A recent workshop held by the Council on Foreign Relations brought experts together to discuss new forms of global governance...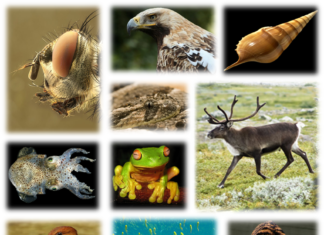 2022 ended with a brand new global deal to save nature at the 15th meeting of the Parties to the Convention on Biological Diversity (CBD), where the Parties agreed to halt and reverse the...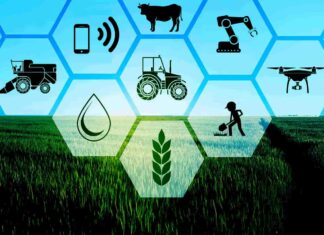 The federal government through government-linked companies (GLCs) under the Ministry of Finance is looking to rent or lease idle state land to implement modern agricultural projects. Deputy Finance Minister Datuk Seri Ahmad said this is...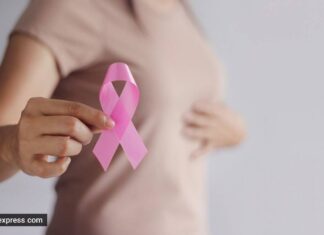 Oncologists have welcomed the newly introduced generic version of Palbociclib (a CDK4/6 Inhibitor) that will change the breast cancer treatment scenario in the country. Indian companies have introduced a generic version of Palbociclib (a...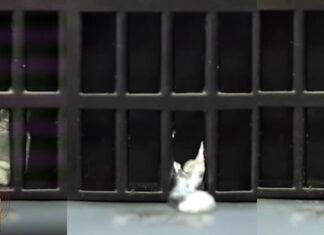 Researchers in China have published their work on the development of a small robot capable of switching from a solid to a liquid state to overcome various obstacles in its path. In the future,...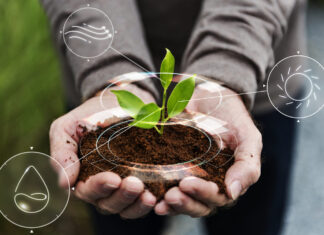 NEGARA kini menghadapi dua cabaran semasa iaitu perubahan iklim dan jaminan makanan yang memerlukan campur tangan teknologi tinggi untuk menanganinya. Kedua-dua cabaran ini mempunyai hubung kait yang boleh mendatangkan kesan buruk yang besar jika tiada...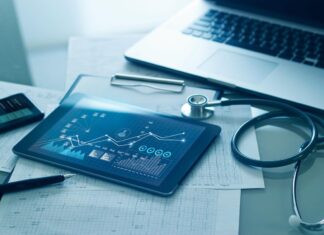 The medical device industry is thriving with innovation, with ongoing endeavours to improve efficiency, productivity and sustainability, as well as trends towards smarter and miniaturised devices. In its Medical Device Predictions 2023 report, GlobalData identified the...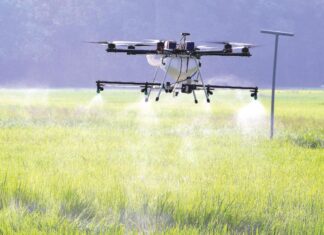 An estimated 840 million of the world's population will face food insecurity by 2030 if the issue is not addressed immediately, according to the United Nations. This is especially urgent with the increase in...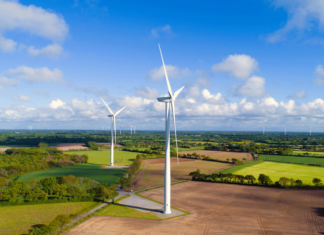 A unique characteristic of oil is that it never loses its properties. Used engine oil, for instance, can be transformed into fuel oil to power boilers in factories. The flip side of this quality is...
It is one thing to be a leading producer of palm oil but it is quite another thing to be a huge producer of palm oil waste which, if it is not manage sustainably,...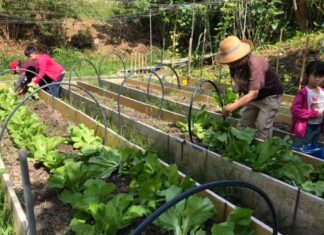 As a result of rural-urban movement, immigration, the creation of new townships, and the extension of urban limits, Malaysia's urban population is projected to grow from 34.3 per cent in 1971 to 77.2 per...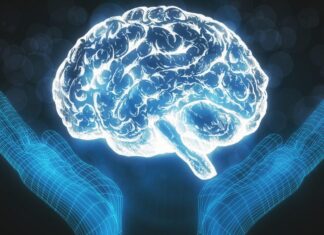 An artificial intelligence (AI) driven assessment tool for predicting mental health disorders has become the first mental health chatbot to secure a Class IIa UKCA (UK Conformity Assessed) medical device certification.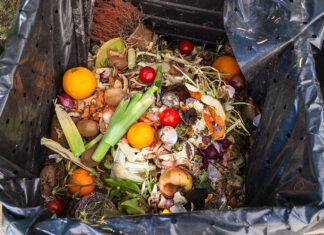 A new study highlights the incentive for food producers to repurpose food waste – by turning it into useful chemicals, sustainable fuels and more. Roughly 2% of the 80 billion pounds of food discarded every...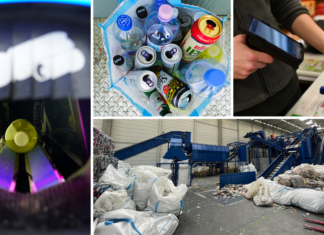 The waste industry is undergoing a great transformation. Smart solutions and data driven technology is becoming more and more state of the art. Sensoneo is staying on top of the trends, each year developing...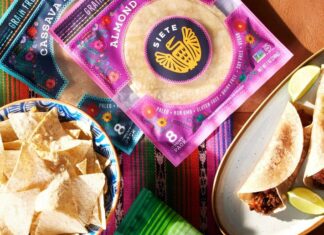 Although the new year just started, we're already facing a looming deadline. We have until the end of this decade - only seven years - to curb the worst of the climate crisis. Responsible for one-third of...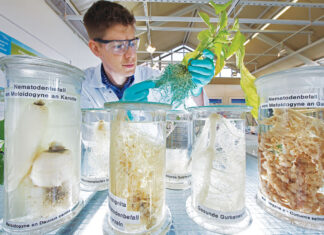 Iran is prepared to share its experience and expertise with Malaysia in the field of agricultural research and development as well as the latest technology in crop irrigation and water management systems. This was among...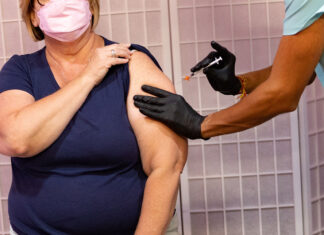 Just over 2 years ago, the first COVID-19 vaccines arrived—and a roller coaster ride of hope and science began. It soon became clear that although the vaccines protected against severe disease, their ability to...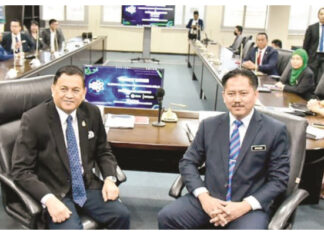 The Sabah Ministry of Science, Technology and Innovation (KSTI) is expected to meet federal-level agencies next month to discuss the formula for empowering the Science, Technology, Innovation and Economy (STIE) initiative and making Science,...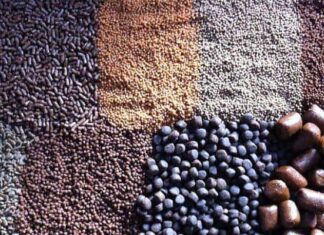 Ittinsect, a Rome-based biotech startup, is developing a range of high-performance aquafeeds based on insects, microalgae and agriculture by-products to replace the use of ocean-sourced fishmeal in aquaculture.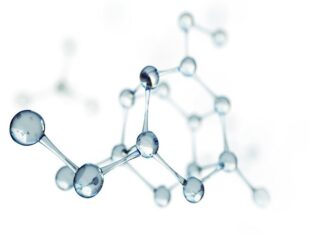 In recent years, specialty medication spending has significantly increased. Specialty medications accounted for 55% of total prescription medication spending in 2021 in the United States. Most specialty medications are large molecule biologics. In 2019,...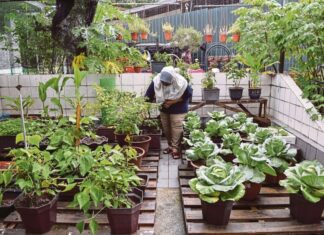 The number of people involved in urban agriculture in Malaysia jumped from 18,687 in 2019 to 40,219 in 2020. City inhabitants, who realised the importance of food production, started growing vegetables in yards, verandas and...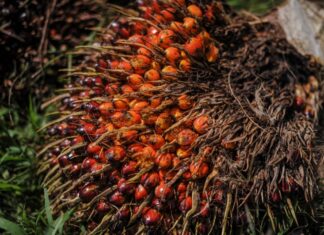 Palm kernel expeller (PKE) is safe to be used as feed material for dairy cattle, according to the Malaysian Palm Oil Board (MPOB). Its director-general Datuk Dr Ahmad Parveez Ghulam Kadir (pix) said studies using...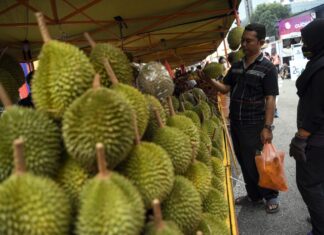 The Ministry of Agriculture and Food Security (MAFS) is targeting agro fruits export to trend higher in several foreign countries this year. "For these fruits, Malaysia is targeting an increase in export trends to countries...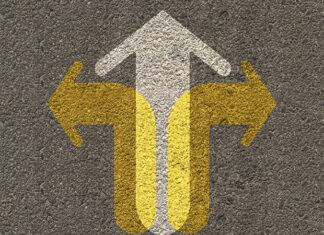 Amber Therapeutics – an Oxford University spin off developing next-generation bioelectrical therapies – has announced that the first participants have been implanted with Amber-UI, the company's proprietary therapy for urge and mixed urinary incontinence...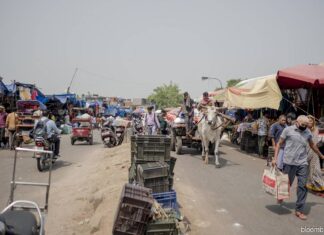 Global output growth is projected to decelerate from an estimated 3.0% in 2022 to 1.9% in 2023, marking one of the lowest growth rates in recent decades, against the backdrop of the Covid-19 pandemic,...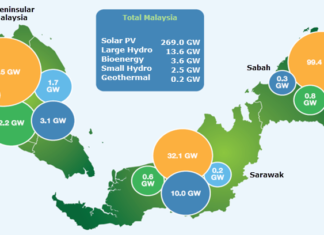 Malaysia has set a target to achieve 31% of its total power generation from renewables by 2025 and 40% by 2035. Both objectives are highly unrealistic, as only 3.3% of electricity is generated through...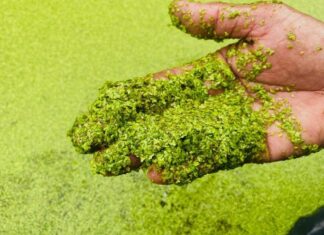 UK-based food production company Sustainable Planet has unveiled technology to use desertified land to grow the highly nutritious and potentially climate positive duckweed plant.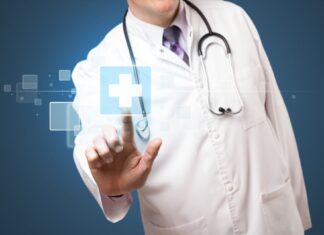 MATRADE is looking to create export opportunities for Malaysian medical devices and healthcare services in the Middle East and North Africa (MENA) region by spearheading the participation of Malaysian companies at Arab Health 2023,...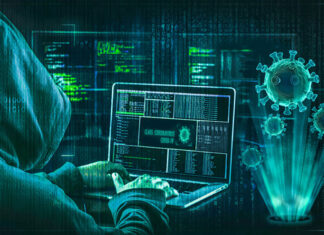 Advanced technologies like 5G, Internet of Things (IoT), artificial intelligence (AI), Metaverse, cloud and many more undoubtedly bring a lot of benefits to businesses and consumers. However, the adoption of these technologies also means...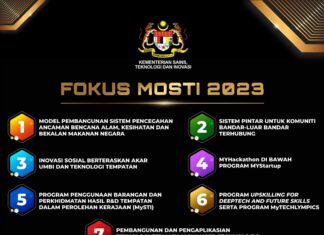 Developing a prevention model against threats of natural disaster; health and food supply, as well as bridging the technology gap through smart systems for connected urban-rural communities are goals for the Science, Technology, and...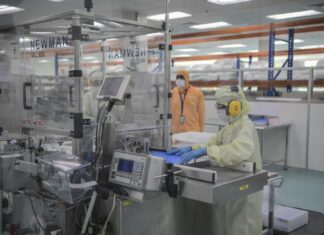 Pharmaceutical companies' roles as manufacturers, suppliers and distributors have grown significantly in importance — especially since the outbreak of Covid-19 — where there is heightened demand for accessible medicines and supplements.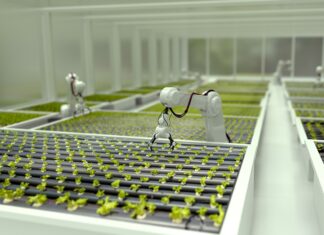 NO country is spared from the food crisis that is inflicting the world. Just scan the media, both social and traditional. Developed and developing economies alike are engrossed in finding solutions to food inflation. Strikes...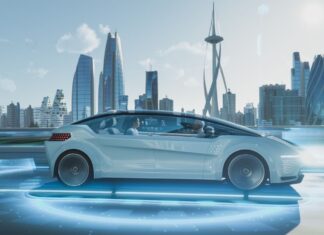 Self-driving vehicles are expected to go mainstream in the near future, but mass numbers of such vehicles could result in a significant increase in CO2 emissions, mainly due to the energy needed for the...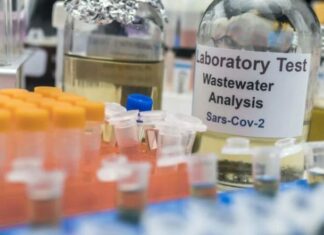 Recently, local media reported that the Ministry of Health, Malaysia had detected SARS-CoV-2 during wastewater surveillance at entry points (airports) in the country, and internationally, it was also reported that China had begun SARS-CoV-2...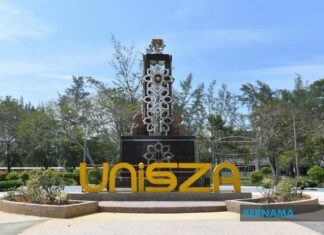 Students from Sultan Zainal Abidin University (UniSZA) have come up with nine new food products that are based on protein from plants and sardines. UNISZA Dean of Faculty of BioResources and Food Industry, Prof....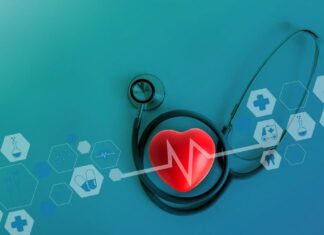 With a new year comes an opportunity for professionals in the healthcare industry to evaluate goals and initiatives for 2023. In business, we're constantly reminded that with even the best-laid plans there come unforeseen...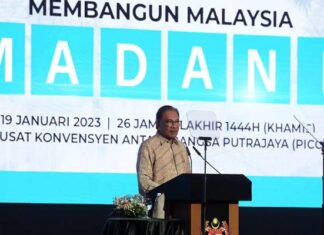 The government will restructure the country's economy based on three main strategies, namely to eradicate poverty, restructure and restore the economy, as well as generate the economy anchored on the concept of Malaysia Madani.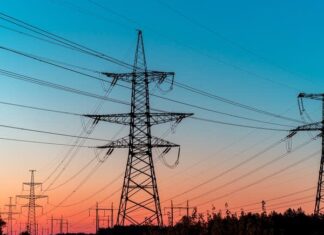 The government has started the transition to targeted subsidies by reducing subsidies for non-domestic medium and high voltage electricity users as the blanket rebate is inefficient and unsustainable, says Natural Resources, Environment and Climate...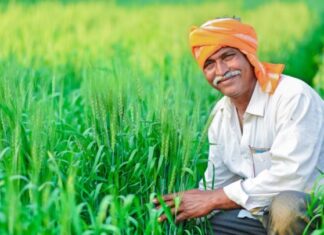 The World Economic Forum's Artificial Intelligence for Agriculture Innovation (AI4AI) initiative aims to transform the agriculture sector in India by promoting the use of artificial intelligence (AI) and other technologies. Led by the Centre for the Fourth...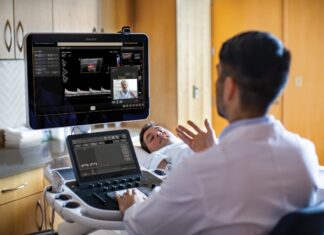 Medical workers are under increasing pressure to do more with less and global healthcare is facing serious staff shortages. The adoption of innovative digital technologies can help address these issues and improve care for...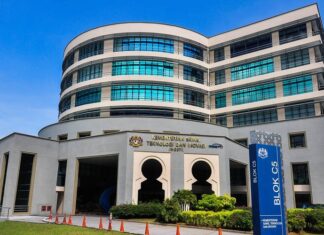 Kementerian Sains, Teknologi dan Inovasi (MOSTI) menetapkan tujuh fokus utama pada tahun 2023 melalui pendekatan berteraskan komuniti dan kerjasama dalam sains, teknologi dan inovasi (STI) dalam menyelesaikan masalah rakyat dan negara.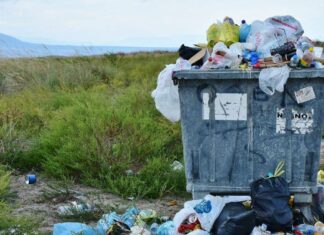 Scientists at the University of California, Riverside, have developed a method to convert two common forms of plastic into a highly porous form of charcoal, or char, that can potentially be used as a...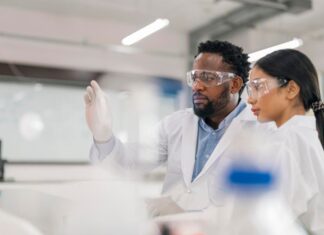 The key to food, similar to medicine, is in the hands of the smallest units of life—cells! Cells are made of proteins, fats and other life-essential components, but they also actively make them. It...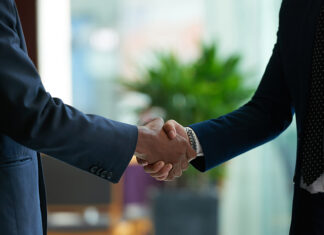 The Sabin Vaccine Institute has been awarded a multi-year contract with funding potential up to US$214 million from BioMedical Advanced Research and Development Authority (BARDA) to advance the development and production of single-dose vaccine...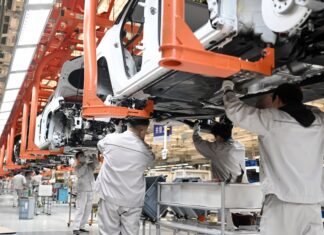 The secretary general of the Organization of Petroleum Exporting Countries (OPEC) is "very confident about China's economy," he told Xinhua in an exclusive interview on the sidelines of the World Economic Forum (WEF) here...
Radioactive elements emit a spectrum of ionizing emissions that hurt humans. Thankfully, numerous genera of environmental microbes possess an array of biophysical and biochemical defenses that can help. These defenses allow certain microorganisms to withstand...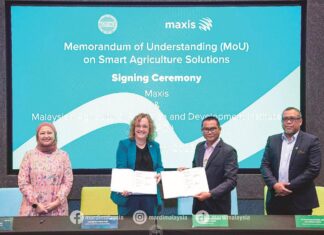 Maxis Bhd has inked a memorandum of understanding (MoU) with Malaysian Agricultural Research and Development Institute (Mardi) to collaborate and co-develop agricultural and agrifood-based solutions.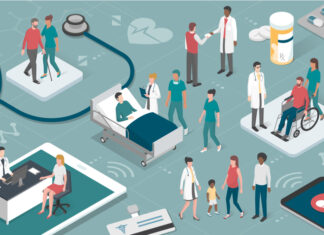 The Indian Healthcare Sector requires a comprehensive sector development program under the government of India to foster private sector investment, medical education infrastructure development, support structured financing at low cost, drive digitization in the...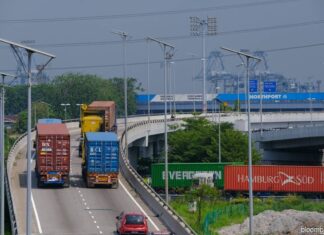 Malaysia's trade performance in 2022 surpassed RM2 trillion for the second consecutive year and registered the fastest growth since 1994, with exports expanding 25% to RM1.55 trillion.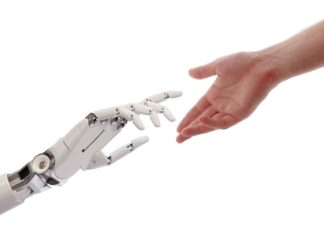 The biggest story of the year – the story we should all be paying attention to – is the increasing power of artificial intelligence. Computer code can write itself, chatbots can generate academic papers,...
Medtech industry analysts at Needham & Co. who are tracking Google search trends for 20 elective medical procedures say interest is near or above pre-pandemic levels. "We believe that Google Trends data may provide insight...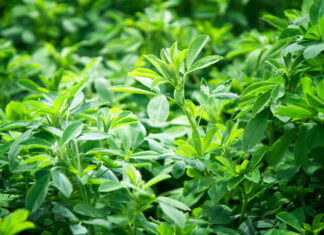 China's Ministry of Agriculture and Rural Affairs (MARA) issued new and renewed biosafety certificates for eight genetically modified (GM) crops on January 13, 2023, following the conclusion of the National Biosafety Committee (NBC) meeting in December...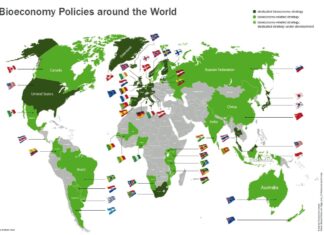 Momentum envisions a world where clean energy, water, and transportation are abundant, affordable, and available to all. Momentum designs, develops, and deploys innovation campaigns for organizations working on transformative water, energy, transportation, and manufacturing technologies.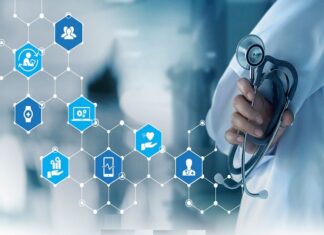 The year 2022 saw Malaysia recovering from the devastation of the Covid-19 pandemic in 2021, with floods and the Batang Kali landslide providing unfortunate finales to the year. Lives were lost in the landslide and...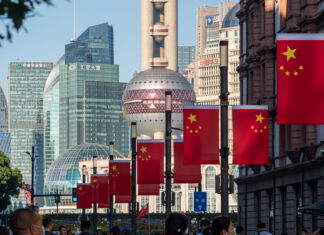 KUALA LUMPUR: More Chinese investors are looking to expand their businesses here as Malaysia continues to be the preferred destination for entrepreneurs from China. Chinese Ambassador to Malaysia Ouyang Yujing (pic) said amid increasing global...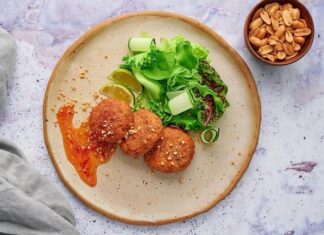 SINGAPORE, Jan 8 (The Straits Times/ANN): Cell-cultured meat of the Japanese eel and other exotic fish may be added to restaurant menus by 2024, thanks to a collaboration between Nanyang Polytechnic (NYP) and Singapore...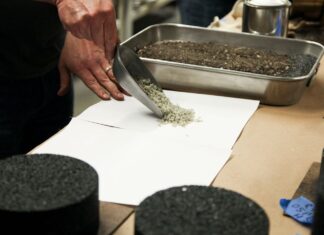 In recent years, about half a dozen US states have been testing a new mix of materials for road construction, using plastic recycled from shopping bags, bottles, printer ink cartridges and a host of...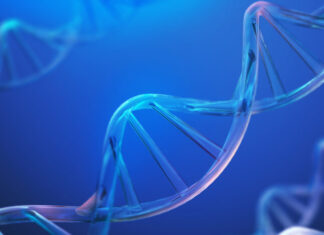 This is an exciting yet perplexing time for biotechnology. The industry delivered RNA vaccines to save countless lives during the COVID-19 pandemic and has created impressive early clinical results using CRISPR gene editing to treat patients...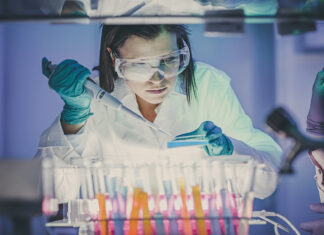 KUALA LUMPUR: Malaysian Genomics Resource Centre Bhd (MGRC) has established a strategic cooperation with SIRIM Bhd to explore the commercialisation of joint research and development (R&D) projects in the medical and biotechnology fields. Under the...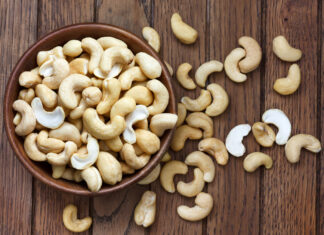 PHNOM PENH (The Phnom Penh/Asia News Network): The Ministry of Agriculture, Forestry and Fisheries is promoting key production chains to boost exports of high-quality produce to international markets, according to minister Dith Tina.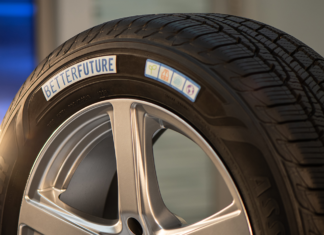 While most experts agree that EVs are more environmentally friendly than internal combustion vehicles, the quest for greening transportation goes beyond what's under the hood. For Goodyear, it literally starts where the rubber meets...
Let me get this straight: inflation will likely come down in 2023. Inflation is already moderating in the United States (US), United Kingdom (UK), European Union (EU) and Malaysia. So, cheer up because the...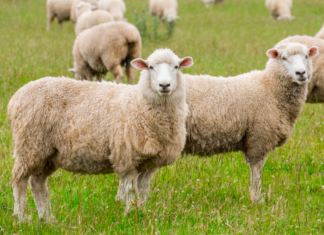 BACHOK: Universiti Malaysia Kelantan (UMK) memeterai memorandum perjanjian (MoA) dengan Syarikat Bio Angle Vacs Sdn. Bhd (BAV) untuk mengkomersialkan vaksin STVAC7 bagi mencegah penyakit 'pneumonia' terhadap haiwan peliharaan seperti kambing dan biri-biri.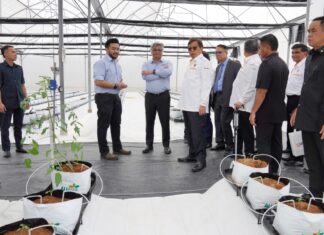 KUCHING (Jan 12): Sarawak Digital Economy Corporation Berhad (SDEC) launched the first-of-its-kind Precision and Discipline Agriculture Facility (PDAF) at the Centre for Technology Excellence Sarawak (Centexs) yesterday.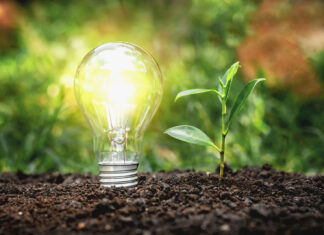 Renewables are expected to account for 24 percent of U.S. electricity generation this year, increasing to 26 percent in 2024, according to the U.S. Energy Information Administration's latest Short-Term Energy Outlook, released Jan. 10....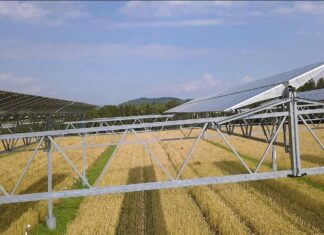 The bioeconomy of the future is beginning to take shape, and it is emerging in many different directions. Replacing petrochemicals with plant-based material is still a leading concern. Researchers are also taking advantage of...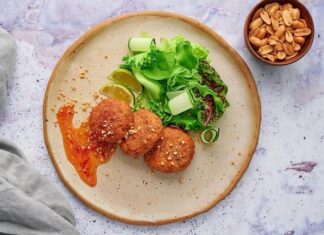 SINGAPORE, Jan 8 (The Straits Times/ANN): Cell-cultured meat of the Japanese eel and other exotic fish may be added to restaurant menus by 2024, thanks to a collaboration between Nanyang Polytechnic (NYP) and Singapore...
Today's agricultural production systems are a primary source of environmental degradation. They put the Earth beyond its planetary boundaries and exacerbate biodiversity loss, accelerate climate change and increase pollution.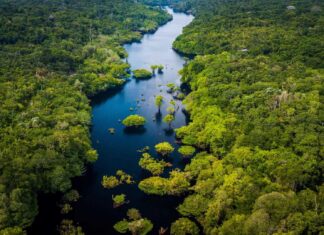 Forests cover about 30 percent of the Earth's land mass and host about 80 percent of the world's biodiversity. They provide subsistence, employment opportunities and income to a quarter of the world's population –...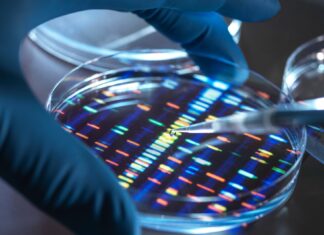 The past three years have changed nearly every industry. Where business used to be conducted in person, in offices and laboratories, the coronavirus pandemic forced a change. When remote work became mandatory, even traditional industries like the biopharmaceutical...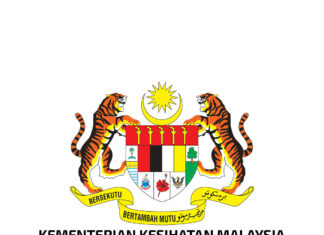 PUTRAJAYA: Health Minister Dr Zaliha Mustafa said that the Health Ministry is committed to work together with the World Health Organisation (WHO) for the country's healthcare reform. In a Facebook post uploaded today (Jan 10),...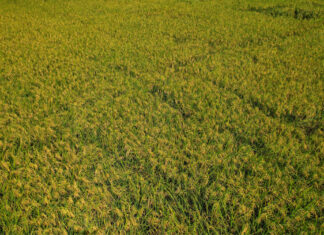 The Department of Agriculture Philippine Rice Research Institute (PhilRice) has announced that more than 100 tons of fresh paddy of beta carotene-enriched Malusog Rice (Golden Rice) have been harvested in 17 pioneer production sites across the...
The world's oceans were at their hottest ever on record in 2022, according to a new study. "The Earth's energy and water cycles have been profoundly altered due to the emission of greenhouse gases by...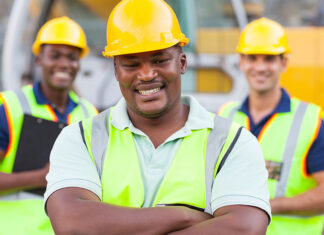 KUALA LUMPUR (Jan 10): The labour market is on a steady path to recovery with the unemployment rate in the country showing a downward trend with only 600,900 (persons) in November 2022, compared to...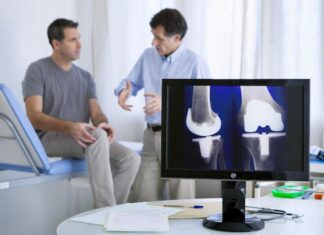 There's no doubt that various disorders can be treated and cured by stem cells where stem cell treatment, commonly referred to as regenerative medicine, uses stem cells or their byproducts to encourage the repair response of sick,...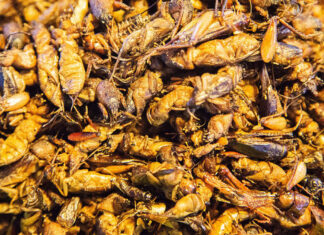 Costs of livestock feed containing insect products and legislation remain key obstacles for the European animal feed sector. Livestock feed containing insect products is currently relatively expensive compared to conventional feed because insects are now...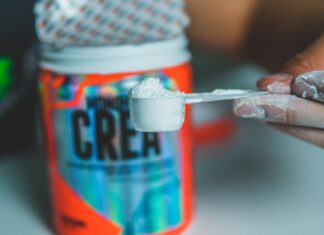 This series looks back at the stories we were covering in Natural Products Insider 25, 20, 15, 10 and 5 years ago this month. In addition to providing some interesting history, I explore why...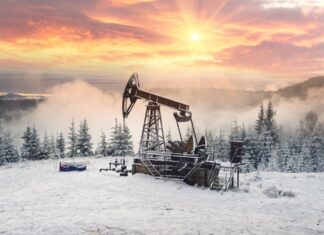 WHATto Expect in 2023: The global economy is hard-pressed to satisfy its own commodity needs. Despite the past year of sky-high prices, the natural resources industry isn't rushing to invest in more capacity to...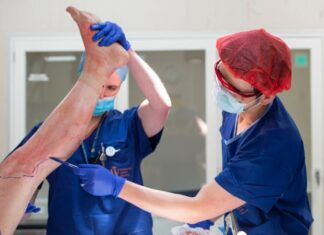 Far from the humble sticking plaster, medical firms and researchers are seeking to create the "ultimate dressing": artificial skin they hope will revolutionise the treatment of severe burns. For the last 18 months, researchers from...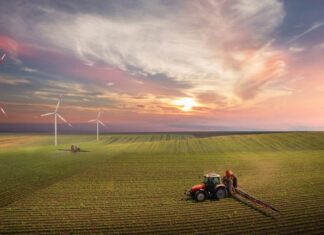 When we talk about current challenges in global warming, we face two main ones that are complementary but often seen as antagonistic: the fight against climate change and the increase in demand for food. In...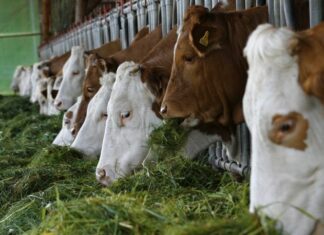 KUALA LUMPUR, Jan 4 (Bernama) – Case 1: In October last year, eight Department of Veterinary Services Malaysia (DVS)-licensed pig farms were identified as the source of the foul-smelling wastewater discharged onto the coast at...
Research house MIDF opines that Malaysia's leading index was little changed in Oct-22, only +0.4%yoy higher than a year ago (Sep-22: +0.3%yoy). The increase was attributable to similar factors: new units of housing approved...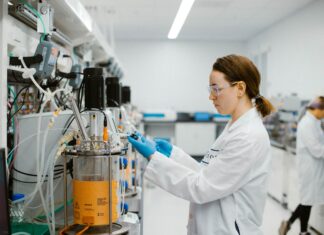 Biomanufacturing is the key to unlocking a more sustainable future. It can improve the production of food and medicine, help fortify local supply chains, and make countries more resilient in the face of global...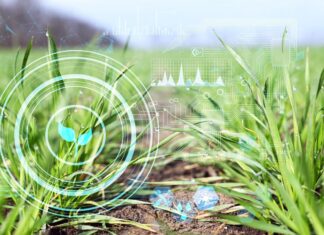 Each year, new innovations emerge in the ag sector that transform the field. As our climate patterns become more unpredictable and extreme, these innovators offer a glimpse into a more resilient future shaped by...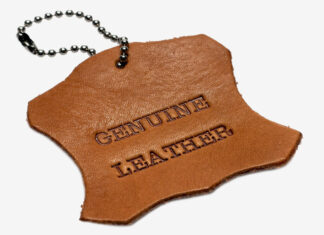 A couple of days before Christmas, I sat in a coffee shop in Street, Somerset, in the modern retail site where the footwear brand Clarks started in 1825. What should have been a short...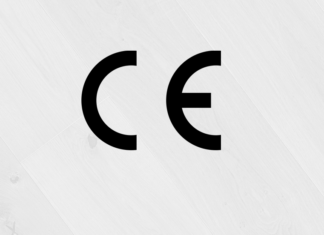 With the advent of the European Union, labeling products made in the Union has become an important part of its legislation. This is because labeling products accurately allows consumers to know where their products...
Malaysia's health tourism sector, which has been affected by the Covid-19 pandemic, is showing signs of a stronger comeback as the nation heads into 2023, propelled by the Malaysia Healthcare Travel Industry Blueprint 2021-2025.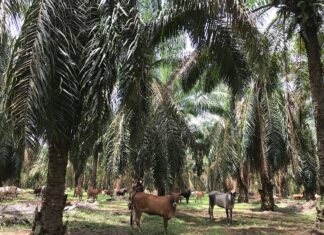 KOTA KINABALU: Sabah has huge potential for integration of domestic livestock farming with the oil palm plantation to increase the state's self-sufficiency in meat. Deputy Chief Minister Datuk Seri Dr Jeffrey Kitingan said that with...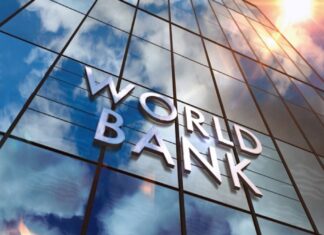 The World Bank is seeking to vastly expand its lending capacity to address climate change and other global crises and will negotiate with shareholders ahead of April meetings on proposals that include a capital...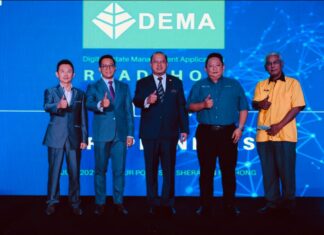 KUALA LUMPUR: Nectar Consortium Sdn Bhd (Nectar) membangunkan aplikasi pengurusan perladangan digital pertama Malaysia yang dipanggil Aplikasi Pengurusan Harta Digital (DEMA) untuk mendigitalkan proses kerja dalam sektor perladangan, sekali gus menjadi alternatif yang lebih...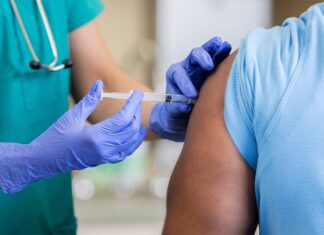 Vaccines are highly effective at protecting against infectious diseases, but not everyone responds equally well to them. There are various factors that can affect a person's immune response to vaccination, including specific biomarkers within...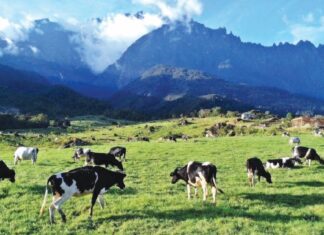 A LOT has happened this year. After two years of being plagued by Covid-19 worries, Malaysia has finally transitioned to the endemic phase in April. As the world slowly adapts to the virus and borders...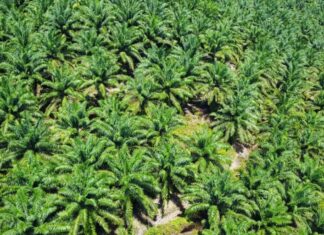 KUALA LUMPUR – Crude palm oil (CPO) futures contracts on Bursa Malaysia Derivatives ended higher on the first trading day of 2023 on concerns over weaker output, in line with the seasonal weakness, a dealer...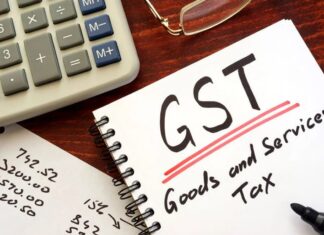 THE Federation of Malaysian Manufacturers (FMM) is convinced the revival of the Goods and Services Tax (GST) is a timely lifeline for the country's debt dilemma as well as well as to shore up...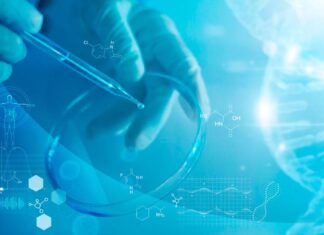 In July, we reported that Katherine Vidal, the Undersecretary of Commerce for Intellectual Property and Director of the USPTO, published a letter summarizing several initiatives designed in collaboration with the FDA to "get generic, biosimilars and more affordable...
As farmers of the sea, it is well known that some of the biggest challenges that are going to be faced are natural ones. And although we are new to mussel farming, we have both...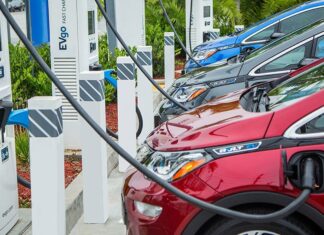 CYBERJAYA (Jan 5): More electric vehicle (EV)-related incentives are in store in the revised Budget 2023, said Natural Resources, Environment and Climate Change Minister Nik Nazmi Nik Ahmad.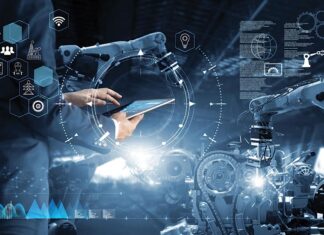 The COVID-19 pandemic has caused an unprecedented global economic and labour market crisis, affecting millions of workers and businesses. Some businesses have opted for unpaid leave or pay cuts due to closure or limited...
There were exciting and encouraging developments in medtech innovation, big challenges from supply chain and labor shortages, and spin-offs, purchases and partnerships among the biggest names in the industry.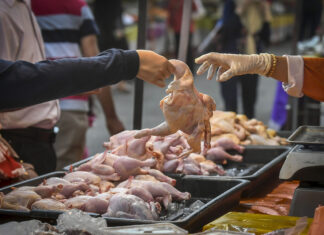 Energy costs have become the largest challenge facing the poultry sector, with higher feed, distribution and labour costs affecting the industry in Europe, North America and northeast Asia. Rabobank warns that in Europe, the...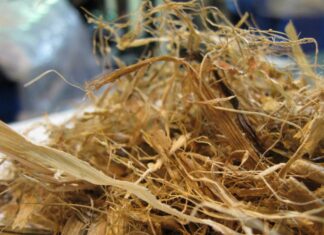 Various sources of lignocellulosic biomass, such as forestry waste and agricultural feedstocks, are available all over the world. The Lignocellulosic biomass consists of three major components: cellulose, hemicellulose, and lignin. Cellulose and hemicellulose form...
The year is coming to a close, but the efforts of food and agriculture systems advocates continue to bring awareness and advocacy to some of our most pressing problems. As we look ahead to...
PUTRAJAYA, Dec 23 — The large number of experienced clinical research professionals, streamlined processes in clinical trial startup and conduct as well as vast options of capable sites have boosted Malaysia's position as a...
BUTTERWORTH: The Penang government has allocated RM6.9 million for the agricultural sector in the state next year in an effort to ensure increased agricultural yields and food security. Penang Agriculture Department director Mohd Muhaimin Ibrahim...
BRUSSELS: Coiffeurs across Belgium are sweeping up and bagging hair clipped from their customers, and then handing it over to an NGO that recycles it to protect the environment. The Hair Recycle project feeds locks...
THE Malaysian economy is expected to start moderating in the months ahead in 2023, impacted by global economic uncertainty, said the Department of Statistics Malaysia (DoSM).  Looking at the smoothed long-term trend in October 2022, the...
PRIOR to Covid-19, Singapore did not have a single facility producing finished vaccines. Over the past two years, however, five pharmaceutical companies have committed to set up plants here, which will, at steady state,...
Right now, there's legislation before Congress to add basic standards, regulations and safeguards for offshore aquaculture in the U.S., called the AQUAA Act. (Aquaculture means farming fish and aquatic life as opposed to hunting them.)...
LOS ANGELES, Dec 29 ― Among the many alternatives to fossil fuels being developed and tested, is an innovative solution for converting plastic waste into fuel that comes from an American startup. A first...
ajet Mini 2023 yang sudah pun diluluskan menggambarkan satu matlamat jelas, iaitu usaha untuk terus fokus, meneruskan dan meningkatkan lagi agenda memakmurkan ekonomi rakyat yang menjadi keutamaan utama kerajaan pasca-Pilihan Raya Umum Ke-15 (PRU15). Sememangnya...
BEIJING: The demand for medical supplies like oxygenators and pulse oximeters, which measure the oxygen concentration in arterial blood, has grown exponentially, as authorities optimised Covid-19 prevention and control measures to tackle the less...
ROME, Dec. 28 (Xinhua) -- The hottest year on record in Italy has resulted in dramatically lower output for the country's farming sector, Italy's main agricultural union said on Wednesday. Following the announcement on Tuesday...
As you wait for the clock countdown to 2023 this week, check out this slide guide from Mike McCurdy, Managing Director of Fuels & Power at ICF on how low carbon fuels are being driven...
Fossil energy stakeholders have a new reason to worry. During the last weeks of the Trump administration, the US Department of Defense announced that it had lent some of its financial muscle to BioMADE,...
KUALA LUMPUR: Duopharma Biotech Bhd became the first pharmaceutical company in Malaysia to receive the halal certification for an oncology product awarded by the Department of Islamic Development Malaysia (Jakim).
In a heavily attended session on indoor shrimp farming at the inaugural Global Shrimp Forum, Aurore Gil gave an investor's take on the pilot projects emerging in North America, East Asia and Europe – and...
Imagine ultra-thin photovoltaic films that could be added to your windowsill, the back of your smartphone or even your clothes! That's the idea of a research team at the Massachusetts Institute of Technology (MIT),...
This year, Malaysia witnessed some of its biggest cyberattacks. This included a ransomware attack on a well-known local budget airline that saw the personal data of some five million people stolen, the theft of...
A genetic rearrangement, undetectable by most routine genetic tests, that leads to high levels of the agouti-signaling protein (ASIP), has been detected in five children with obesity. Abnormal expression of the mouse homolog of...
AN international refereed journal published by the Southeast Asian Regional Center for Graduate Study and Research in Agriculture (Searca), the Asian Journal of Agriculture and Development (AJAD), published the latest papers that paints a...
In a warehouse in Melbourne's south-west, plastic confetti is being liquefied. Amid the whirring and beeping of machinery, a table displays shredded soft plastics – colourful flakes of empty chip packets, bin liners and...
In Longzhou County of south China's Guangxi Zhuang Autonomous Region, farmers are busy harvesting sugarcane in the fields. Sugarcane leaves, which used to be waste, will be processed and made into cattle feed at...
African governments should have a fresh look at agriculture. This involves embracing technology (information technology, mechanical and biotechnology) and also private sector partnerships. There also needs to be confidence in the citizenry to manage...
Generic and biosimilar drugs generated a record $373 billion in savings for employers, patients, and tax-payers in 2021, according to data presented by IQVIA in the Association for Accessible Medicine (AAM) 2022 US Generic...
After two years defined by a strong economic rebound from the pandemic, the global economy will sputter in 2023, according to CoBank's report titled The Year Ahead: Forces That Will Shape the U.S. Rural Economy in...
The interplay of several forces since the turn of the 21st century demonstrates what can happen when risks become reality and resilience is put to the test for the trading system. It began with...
DIGITAL health seems like a complex concept but in truth we have all been exposed to it in many different ways. "Much of our lives has already been digitised, and this will grow faster and...
For this year's world soil day, the United Nations Food and Agriculture Organization (FAO) reminded us that 95% of the food we eat comes directly or indirectly from our soils. In other words, ultra-processed alt meats made with...