LATEST ARTICLES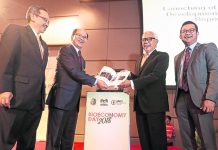 Malaysia's bio-based industry recorded an approved investment worth RM6.81 billion from 283 certified local biotechnology companies. Science, Technology and Innovation (Mosti) Minister Datuk Seri Wilfred...
The Budget 2018 speech by Datuk Seri Najib Tun Razak, Prime Minister and Finance Minister: Prospering an Inclusive Economy, Balancing Between Worldly and Hereafter, For...
The U.S. Department of Agriculture's (USDA) National Institute of Food and Agriculture (NIFA) today announced $9.6 million in available funding for projects to support...
Petronas Chemicals Group Bhd (PetChem) has approved a final investment decision for an Isononanol plant within the Pengerang Integrated Complex in Pengerang, Johor, for...
Celgene is licensing rights to develop its TORC1/2 inhibitor CC-223 in East and Southeast Asia to Antengene, and CRO Tigermed will help the latter...
A Singaporean biotechnology company working on experimental cancer drugs is listing in Taiwan, potentially opening the door for more foreign peers to go public...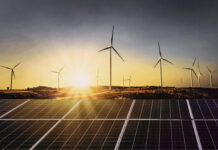 The demand for electricity and energy has been rapidly increasing over the years in step with population and economic growth, leading to budding industries...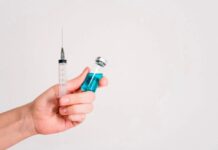 A memorandum of understanding (MoU) was signed today to explore the potential of joint projects for the development of the local vaccine ecosystem for...
Malaysia and Russia are expected to sign a Memorandum of Understanding (MoU) in the agriculture and fishing sectors this year to further strengthen the...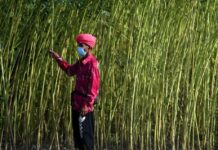 Deputy Prime Minister Datuk Seri Fadillah Yusof has called on the country's kenaf industry to seize opportunities in the international market in line with...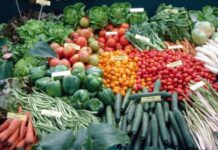 Malaysia's food security has caught the public's attention in recent years, with global events revealing significant weaknesses in the domestic supply chain. This was...
ACE Market-listed Nova MSC Bhd has inked a memorandum of understanding (MOU) with Theta Edge Bhd, a member of the Tabung Haji Group, to...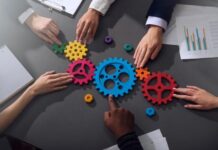 University-industry collaboration entails the collaboration of corporations and academic institutions for the combined development and sharing of knowledge, technology, and expertise. This form of...
The Ministry of Local Government Development (KPKT), in collaboration with the Malaysian Space Agency (MYSA), has been applying remote sensing (space technology) to accurately...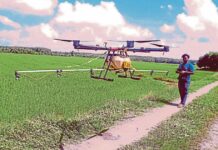 Baru-baru ini, masalah kekurangan tenaga buruh di Malaysia untuk pelbagai sektor ekonomi semakin meruncing. Secara umumnya, langkah mudah boleh diambil untuk mengatasi masalah ini...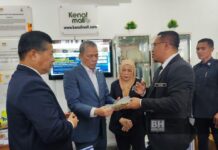 Kerajaan akan berbincang dengan Kementerian Kesihatan (KKM) bagi melihat kesesuaian dan kaedah penggunaan ketum serta ganja dalam bidang perubatan sekiranya ia dibenarkan di negara ini....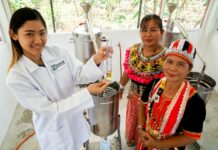 Earlier this month, we visited the National Science Centre in Damansara. The children were amazed by the exhibition, especially the section that displayed biological...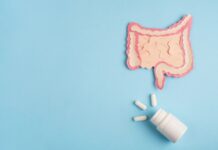 Screen time. Two words we all know too intimately at this point as screens consume both our professional and personal lives. While limiting our screen...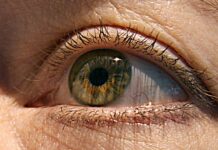 Within the spectrum of IRD, retinitis pigmentosa is reported to be one of the common causes of blindness. It is a debilitating condition that affects...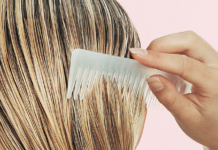 As beauty continues its shift away from animal-based ingredients to plant-based, it's going to be worthwhile diving much deeper into biotechnology for more sustainable,...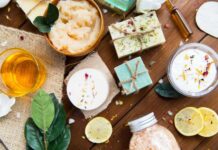 As consumer demand for natural ingredients in personal beauty care products continues to rise, cosmetics manufacturers are considering replacing synthetic preservatives with natural alternatives...
Traditional agriculture has started to inch slowly towards bringing indigenous communities and practices back to farming lands in order to rehabilitate the soils and...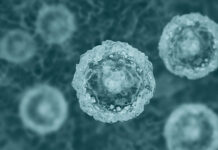 Cell and gene therapies have grown in popularity and effectiveness over the past several years, reaching 27 approvals by the U.S. Food and Drug Administration (FDA)...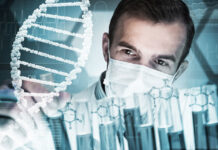 Biotechnology advances offer immense public health and consumer potential, but come with serious risks. A recent workshop held by the Council on Foreign Relations...
2022 ended with a brand new global deal to save nature at the 15th meeting of the Parties to the Convention on Biological Diversity...
The federal government through government-linked companies (GLCs) under the Ministry of Finance is looking to rent or lease idle state land to implement modern...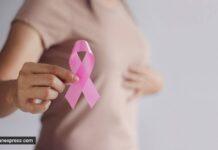 Oncologists have welcomed the newly introduced generic version of Palbociclib (a CDK4/6 Inhibitor) that will change the breast cancer treatment scenario in the country....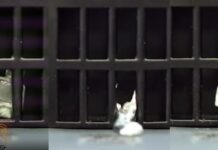 Researchers in China have published their work on the development of a small robot capable of switching from a solid to a liquid state...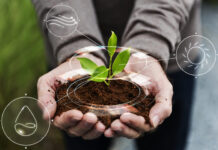 NEGARA kini menghadapi dua cabaran semasa iaitu perubahan iklim dan jaminan makanan yang memerlukan campur tangan teknologi tinggi untuk menanganinya. Kedua-dua cabaran ini mempunyai hubung...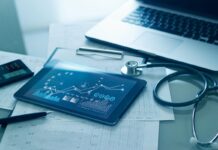 The medical device industry is thriving with innovation, with ongoing endeavours to improve efficiency, productivity and sustainability, as well as trends towards smarter and...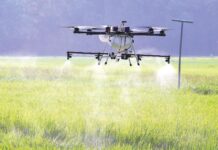 An estimated 840 million of the world's population will face food insecurity by 2030 if the issue is not addressed immediately, according to the...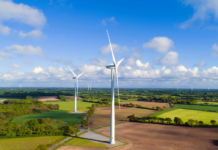 A unique characteristic of oil is that it never loses its properties. Used engine oil, for instance, can be transformed into fuel oil to...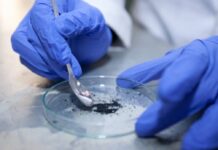 It is one thing to be a leading producer of palm oil but it is quite another thing to be a huge producer of...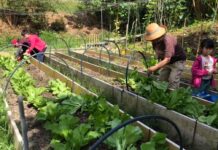 As a result of rural-urban movement, immigration, the creation of new townships, and the extension of urban limits, Malaysia's urban population is projected to...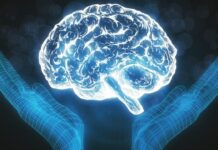 An artificial intelligence (AI) driven assessment tool for predicting mental health disorders has become the first mental health chatbot to secure a Class IIa...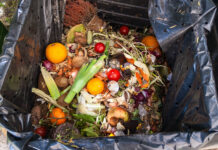 A new study highlights the incentive for food producers to repurpose food waste – by turning it into useful chemicals, sustainable fuels and more. Roughly...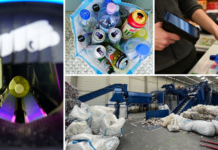 The waste industry is undergoing a great transformation. Smart solutions and data driven technology is becoming more and more state of the art. Sensoneo...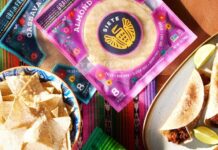 Although the new year just started, we're already facing a looming deadline. We have until the end of this decade - only seven years - to...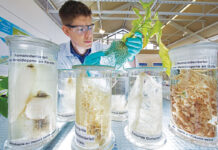 Iran is prepared to share its experience and expertise with Malaysia in the field of agricultural research and development as well as the latest...
Just over 2 years ago, the first COVID-19 vaccines arrived—and a roller coaster ride of hope and science began. It soon became clear that...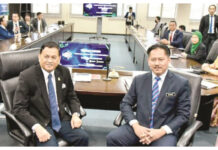 The Sabah Ministry of Science, Technology and Innovation (KSTI) is expected to meet federal-level agencies next month to discuss the formula for empowering the...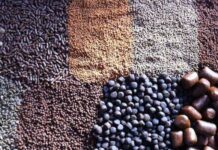 Ittinsect, a Rome-based biotech startup, is developing a range of high-performance aquafeeds based on insects, microalgae and agriculture by-products to replace the use of...
In recent years, specialty medication spending has significantly increased. Specialty medications accounted for 55% of total prescription medication spending in 2021 in the United...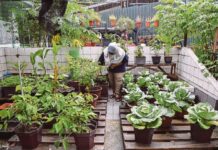 The number of people involved in urban agriculture in Malaysia jumped from 18,687 in 2019 to 40,219 in 2020. City inhabitants, who realised the importance...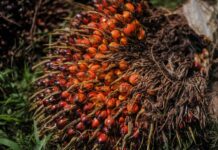 Palm kernel expeller (PKE) is safe to be used as feed material for dairy cattle, according to the Malaysian Palm Oil Board (MPOB). Its director-general...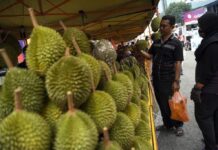 The Ministry of Agriculture and Food Security (MAFS) is targeting agro fruits export to trend higher in several foreign countries this year. "For these fruits,...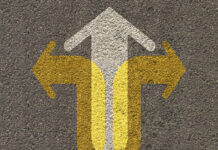 Amber Therapeutics – an Oxford University spin off developing next-generation bioelectrical therapies – has announced that the first participants have been implanted with Amber-UI,...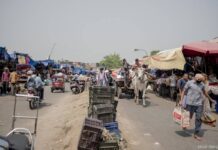 Global output growth is projected to decelerate from an estimated 3.0% in 2022 to 1.9% in 2023, marking one of the lowest growth rates...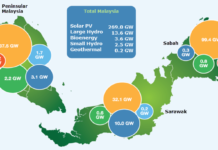 Malaysia has set a target to achieve 31% of its total power generation from renewables by 2025 and 40% by 2035. Both objectives are...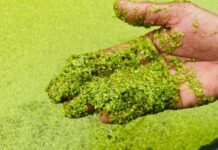 UK-based food production company Sustainable Planet has unveiled technology to use desertified land to grow the highly nutritious and potentially climate positive duckweed plant.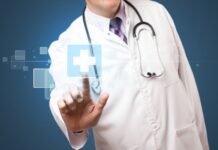 MATRADE is looking to create export opportunities for Malaysian medical devices and healthcare services in the Middle East and North Africa (MENA) region by...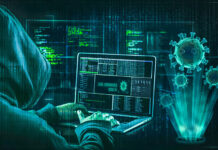 Advanced technologies like 5G, Internet of Things (IoT), artificial intelligence (AI), Metaverse, cloud and many more undoubtedly bring a lot of benefits to businesses...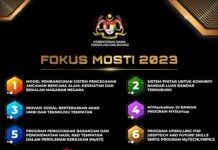 Developing a prevention model against threats of natural disaster; health and food supply, as well as bridging the technology gap through smart systems for...
Pharmaceutical companies' roles as manufacturers, suppliers and distributors have grown significantly in importance — especially since the outbreak of Covid-19 — where there is...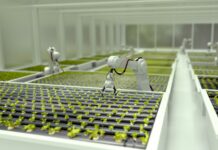 NO country is spared from the food crisis that is inflicting the world. Just scan the media, both social and traditional. Developed and developing economies...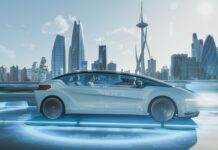 Self-driving vehicles are expected to go mainstream in the near future, but mass numbers of such vehicles could result in a significant increase in...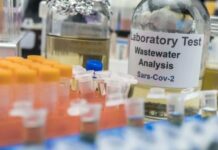 Recently, local media reported that the Ministry of Health, Malaysia had detected SARS-CoV-2 during wastewater surveillance at entry points (airports) in the country, and...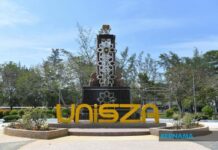 Students from Sultan Zainal Abidin University (UniSZA) have come up with nine new food products that are based on protein from plants and sardines....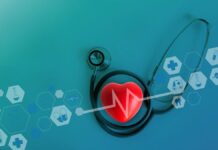 With a new year comes an opportunity for professionals in the healthcare industry to evaluate goals and initiatives for 2023. In business, we're constantly...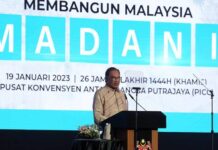 The government will restructure the country's economy based on three main strategies, namely to eradicate poverty, restructure and restore the economy, as well as...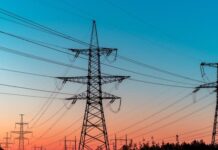 The government has started the transition to targeted subsidies by reducing subsidies for non-domestic medium and high voltage electricity users as the blanket rebate...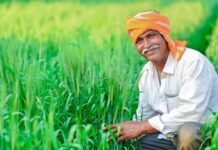 The World Economic Forum's Artificial Intelligence for Agriculture Innovation (AI4AI) initiative aims to transform the agriculture sector in India by promoting the use of artificial intelligence...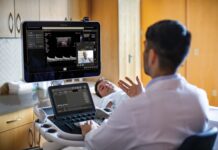 Medical workers are under increasing pressure to do more with less and global healthcare is facing serious staff shortages. The adoption of innovative digital...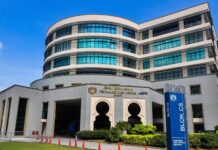 Kementerian Sains, Teknologi dan Inovasi (MOSTI) menetapkan tujuh fokus utama pada tahun 2023 melalui pendekatan berteraskan komuniti dan kerjasama dalam sains, teknologi dan inovasi...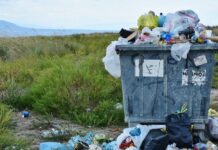 Scientists at the University of California, Riverside, have developed a method to convert two common forms of plastic into a highly porous form of...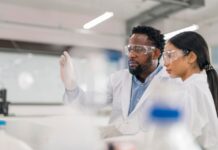 The key to food, similar to medicine, is in the hands of the smallest units of life—cells! Cells are made of proteins, fats and...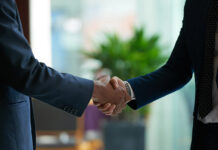 The Sabin Vaccine Institute has been awarded a multi-year contract with funding potential up to US$214 million from BioMedical Advanced Research and Development Authority...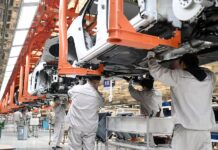 The secretary general of the Organization of Petroleum Exporting Countries (OPEC) is "very confident about China's economy," he told Xinhua in an exclusive interview...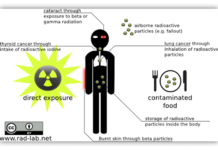 Radioactive elements emit a spectrum of ionizing emissions that hurt humans. Thankfully, numerous genera of environmental microbes possess an array of biophysical and biochemical defenses...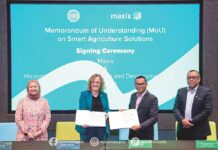 Maxis Bhd has inked a memorandum of understanding (MoU) with Malaysian Agricultural Research and Development Institute (Mardi) to collaborate and co-develop agricultural and agrifood-based...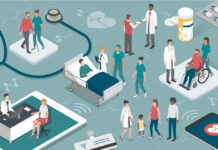 The Indian Healthcare Sector requires a comprehensive sector development program under the government of India to foster private sector investment, medical education infrastructure development,...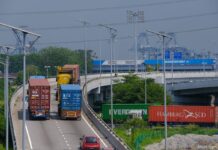 Malaysia's trade performance in 2022 surpassed RM2 trillion for the second consecutive year and registered the fastest growth since 1994, with exports expanding 25% to RM1.55 trillion.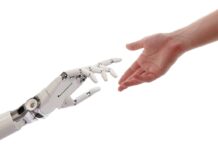 The biggest story of the year – the story we should all be paying attention to – is the increasing power of artificial intelligence....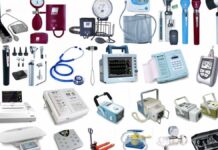 Medtech industry analysts at Needham & Co. who are tracking Google search trends for 20 elective medical procedures say interest is near or above...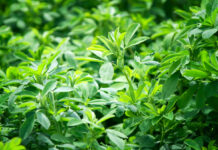 China's Ministry of Agriculture and Rural Affairs (MARA) issued new and renewed biosafety certificates for eight genetically modified (GM) crops on January 13, 2023, following the...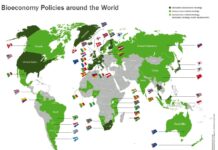 Momentum envisions a world where clean energy, water, and transportation are abundant, affordable, and available to all. Momentum designs, develops, and deploys innovation campaigns for...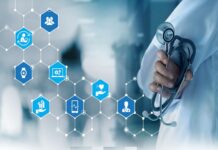 The year 2022 saw Malaysia recovering from the devastation of the Covid-19 pandemic in 2021, with floods and the Batang Kali landslide providing unfortunate...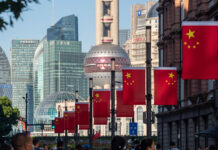 KUALA LUMPUR: More Chinese investors are looking to expand their businesses here as Malaysia continues to be the preferred destination for entrepreneurs from China. Chinese...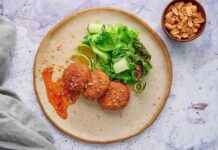 SINGAPORE, Jan 8 (The Straits Times/ANN): Cell-cultured meat of the Japanese eel and other exotic fish may be added to restaurant menus by 2024,...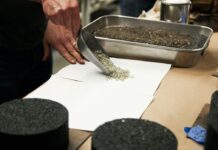 In recent years, about half a dozen US states have been testing a new mix of materials for road construction, using plastic recycled from...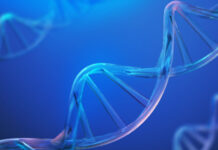 This is an exciting yet perplexing time for biotechnology. The industry delivered RNA vaccines to save countless lives during the COVID-19 pandemic and has created impressive...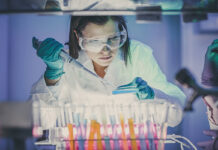 KUALA LUMPUR: Malaysian Genomics Resource Centre Bhd (MGRC) has established a strategic cooperation with SIRIM Bhd to explore the commercialisation of joint research and...
PHNOM PENH (The Phnom Penh/Asia News Network): The Ministry of Agriculture, Forestry and Fisheries is promoting key production chains to boost exports of high-quality...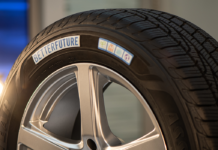 While most experts agree that EVs are more environmentally friendly than internal combustion vehicles, the quest for greening transportation goes beyond what's under the...
Let me get this straight: inflation will likely come down in 2023. Inflation is already moderating in the United States (US), United Kingdom (UK),...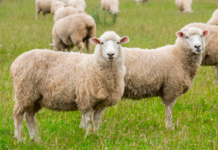 BACHOK: Universiti Malaysia Kelantan (UMK) memeterai memorandum perjanjian (MoA) dengan Syarikat Bio Angle Vacs Sdn. Bhd (BAV) untuk mengkomersialkan vaksin STVAC7 bagi mencegah penyakit...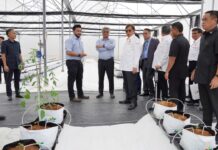 KUCHING (Jan 12): Sarawak Digital Economy Corporation Berhad (SDEC) launched the first-of-its-kind Precision and Discipline Agriculture Facility (PDAF) at the Centre for Technology Excellence...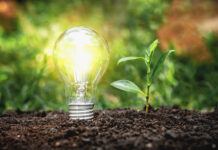 Renewables are expected to account for 24 percent of U.S. electricity generation this year, increasing to 26 percent in 2024, according to the U.S....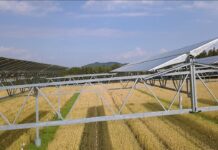 The bioeconomy of the future is beginning to take shape, and it is emerging in many different directions. Replacing petrochemicals with plant-based material is...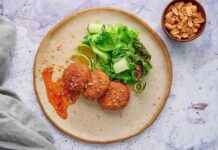 SINGAPORE, Jan 8 (The Straits Times/ANN): Cell-cultured meat of the Japanese eel and other exotic fish may be added to restaurant menus by 2024,...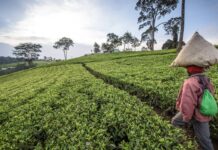 Today's agricultural production systems are a primary source of environmental degradation. They put the Earth beyond its planetary boundaries and exacerbate biodiversity loss, accelerate...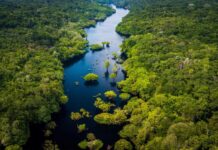 Forests cover about 30 percent of the Earth's land mass and host about 80 percent of the world's biodiversity. They provide subsistence, employment opportunities...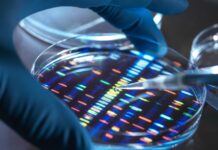 The past three years have changed nearly every industry. Where business used to be conducted in person, in offices and laboratories, the coronavirus pandemic forced a...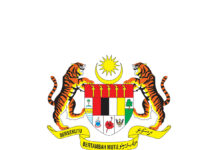 PUTRAJAYA: Health Minister Dr Zaliha Mustafa said that the Health Ministry is committed to work together with the World Health Organisation (WHO) for the...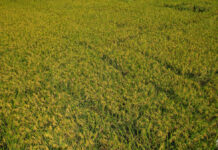 The Department of Agriculture Philippine Rice Research Institute (PhilRice) has announced that more than 100 tons of fresh paddy of beta carotene-enriched Malusog Rice (Golden Rice)...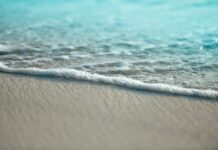 The world's oceans were at their hottest ever on record in 2022, according to a new study. "The Earth's energy and water cycles have been...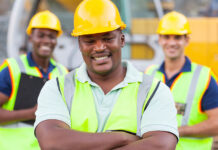 KUALA LUMPUR (Jan 10): The labour market is on a steady path to recovery with the unemployment rate in the country showing a downward...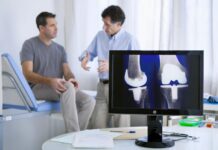 There's no doubt that various disorders can be treated and cured by stem cells where stem cell treatment, commonly referred to as regenerative medicine, uses stem cells...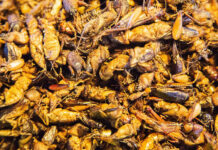 Costs of livestock feed containing insect products and legislation remain key obstacles for the European animal feed sector. Livestock feed containing insect products is currently...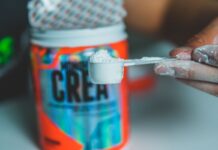 This series looks back at the stories we were covering in Natural Products Insider 25, 20, 15, 10 and 5 years ago this month....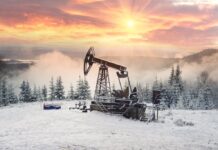 WHATto Expect in 2023: The global economy is hard-pressed to satisfy its own commodity needs. Despite the past year of sky-high prices, the natural...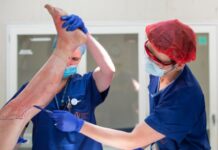 Far from the humble sticking plaster, medical firms and researchers are seeking to create the "ultimate dressing": artificial skin they hope will revolutionise the...
When we talk about current challenges in global warming, we face two main ones that are complementary but often seen as antagonistic: the fight...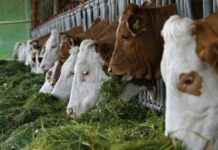 KUALA LUMPUR, Jan 4 (Bernama) – Case 1: In October last year, eight Department of Veterinary Services Malaysia (DVS)-licensed pig farms were identified as the...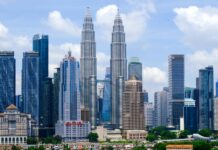 Research house MIDF opines that Malaysia's leading index was little changed in Oct-22, only +0.4%yoy higher than a year ago (Sep-22: +0.3%yoy). The increase...
Biomanufacturing is the key to unlocking a more sustainable future. It can improve the production of food and medicine, help fortify local supply chains,...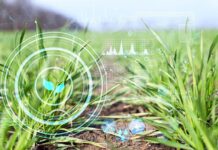 Each year, new innovations emerge in the ag sector that transform the field. As our climate patterns become more unpredictable and extreme, these innovators...
A couple of days before Christmas, I sat in a coffee shop in Street, Somerset, in the modern retail site where the footwear brand...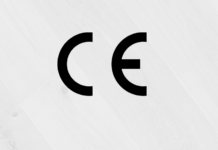 With the advent of the European Union, labeling products made in the Union has become an important part of its legislation. This is because...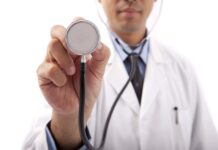 Malaysia's health tourism sector, which has been affected by the Covid-19 pandemic, is showing signs of a stronger comeback as the nation heads into...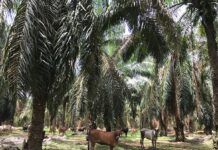 KOTA KINABALU: Sabah has huge potential for integration of domestic livestock farming with the oil palm plantation to increase the state's self-sufficiency in meat. Deputy...
The World Bank is seeking to vastly expand its lending capacity to address climate change and other global crises and will negotiate with shareholders...
KUALA LUMPUR: Nectar Consortium Sdn Bhd (Nectar) membangunkan aplikasi pengurusan perladangan digital pertama Malaysia yang dipanggil Aplikasi Pengurusan Harta Digital (DEMA) untuk mendigitalkan proses...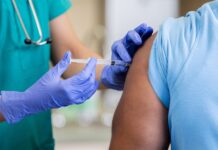 Vaccines are highly effective at protecting against infectious diseases, but not everyone responds equally well to them. There are various factors that can affect...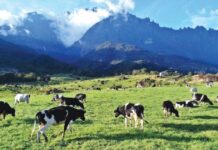 A LOT has happened this year. After two years of being plagued by Covid-19 worries, Malaysia has finally transitioned to the endemic phase in...
KUALA LUMPUR – Crude palm oil (CPO) futures contracts on Bursa Malaysia Derivatives ended higher on the first trading day of 2023 on concerns over...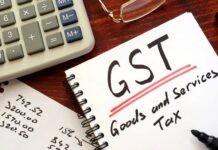 THE Federation of Malaysian Manufacturers (FMM) is convinced the revival of the Goods and Services Tax (GST) is a timely lifeline for the country's...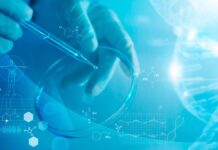 In July, we reported that Katherine Vidal, the Undersecretary of Commerce for Intellectual Property and Director of the USPTO, published a letter summarizing several initiatives designed in collaboration...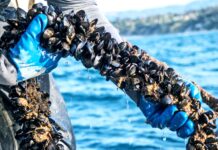 As farmers of the sea, it is well known that some of the biggest challenges that are going to be faced are natural ones....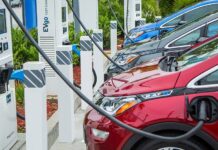 CYBERJAYA (Jan 5): More electric vehicle (EV)-related incentives are in store in the revised Budget 2023, said Natural Resources, Environment and Climate Change Minister Nik Nazmi...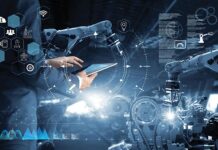 The COVID-19 pandemic has caused an unprecedented global economic and labour market crisis, affecting millions of workers and businesses. Some businesses have opted for...
There were exciting and encouraging developments in medtech innovation, big challenges from supply chain and labor shortages, and spin-offs, purchases and partnerships among the...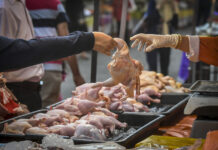 Energy costs have become the largest challenge facing the poultry sector, with higher feed, distribution and labour costs affecting the industry in Europe, North...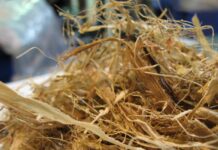 Various sources of lignocellulosic biomass, such as forestry waste and agricultural feedstocks, are available all over the world. The Lignocellulosic biomass consists of three...
The year is coming to a close, but the efforts of food and agriculture systems advocates continue to bring awareness and advocacy to some...
PUTRAJAYA, Dec 23 — The large number of experienced clinical research professionals, streamlined processes in clinical trial startup and conduct as well as vast...
BUTTERWORTH: The Penang government has allocated RM6.9 million for the agricultural sector in the state next year in an effort to ensure increased agricultural...
BRUSSELS: Coiffeurs across Belgium are sweeping up and bagging hair clipped from their customers, and then handing it over to an NGO that recycles...
THE Malaysian economy is expected to start moderating in the months ahead in 2023, impacted by global economic uncertainty, said the Department of Statistics Malaysia...
PRIOR to Covid-19, Singapore did not have a single facility producing finished vaccines. Over the past two years, however, five pharmaceutical companies have committed...
Right now, there's legislation before Congress to add basic standards, regulations and safeguards for offshore aquaculture in the U.S., called the AQUAA Act. (Aquaculture means...
LOS ANGELES, Dec 29 ― Among the many alternatives to fossil fuels being developed and tested, is an innovative solution for converting plastic waste...
ajet Mini 2023 yang sudah pun diluluskan menggambarkan satu matlamat jelas, iaitu usaha untuk terus fokus, meneruskan dan meningkatkan lagi agenda memakmurkan ekonomi rakyat...
BEIJING: The demand for medical supplies like oxygenators and pulse oximeters, which measure the oxygen concentration in arterial blood, has grown exponentially, as authorities...
ROME, Dec. 28 (Xinhua) -- The hottest year on record in Italy has resulted in dramatically lower output for the country's farming sector, Italy's...
As you wait for the clock countdown to 2023 this week, check out this slide guide from Mike McCurdy, Managing Director of Fuels & Power...
Fossil energy stakeholders have a new reason to worry. During the last weeks of the Trump administration, the US Department of Defense announced that...
KUALA LUMPUR: Duopharma Biotech Bhd became the first pharmaceutical company in Malaysia to receive the halal certification for an oncology product awarded by the...
In a heavily attended session on indoor shrimp farming at the inaugural Global Shrimp Forum, Aurore Gil gave an investor's take on the pilot projects...
Imagine ultra-thin photovoltaic films that could be added to your windowsill, the back of your smartphone or even your clothes! That's the idea of...
This year, Malaysia witnessed some of its biggest cyberattacks. This included a ransomware attack on a well-known local budget airline that saw the personal...
A genetic rearrangement, undetectable by most routine genetic tests, that leads to high levels of the agouti-signaling protein (ASIP), has been detected in five...
AN international refereed journal published by the Southeast Asian Regional Center for Graduate Study and Research in Agriculture (Searca), the Asian Journal of Agriculture...
In a warehouse in Melbourne's south-west, plastic confetti is being liquefied. Amid the whirring and beeping of machinery, a table displays shredded soft plastics...
In Longzhou County of south China's Guangxi Zhuang Autonomous Region, farmers are busy harvesting sugarcane in the fields. Sugarcane leaves, which used to be...
African governments should have a fresh look at agriculture. This involves embracing technology (information technology, mechanical and biotechnology) and also private sector partnerships. There...
Generic and biosimilar drugs generated a record $373 billion in savings for employers, patients, and tax-payers in 2021, according to data presented by IQVIA...
After two years defined by a strong economic rebound from the pandemic, the global economy will sputter in 2023, according to CoBank's report titled The Year...
The interplay of several forces since the turn of the 21st century demonstrates what can happen when risks become reality and resilience is put...
DIGITAL health seems like a complex concept but in truth we have all been exposed to it in many different ways. "Much of our lives...
For this year's world soil day, the United Nations Food and Agriculture Organization (FAO) reminded us that 95% of the food we eat comes directly or indirectly from...
With the current trend of rapid climate change experienced worldwide, contingency plans such as shifting to cleaner and more sustainable energy sources are critical...
In this article, we take a look at the 12 most advanced countries in biotechnology. You can skip our detailed analysis of the sector...
2022 has been a tough year for biotech. After a rush of investment and excitement poured in due to goodwill from the pandemic, the...
JAKARTA (The Jakarta Post/Asia News Network): The Asian Development Bank (ADB) approved a US$93 million loan to advance shrimp farming for smallholders in seven...
MONTREAL (Canada), Dec 19 (Bernama) -- The Post-2020 Global Biodiversity Framework, which consists of four goals and 23 targets, has been adopted Monday at...
RHB Investment Bank Research is cautiously optimistic about the country's outlook for 2023 and has maintained its GDP growth forecast at 4.5%.  "Our outlook for...
As far as scientists are concerned, medical marijuana is exciting because it contains compounds that stimulate the endocannabinoid system, an intricate cell-signaling network that...
A product from seaweeds that's been developed by CMFRI to combat liver disease is due to the hit market within four months. Called Cadalmin LivCure...
Eni, Euglena and Petronas are jointly studying the possibility of developing and operating a biorefinery in the Pengerang Integrated Complex (PIC). This is one of...
DAR ES SALAAM, Dec. 16 (Xinhua) -- The regional bio-economy strategy approved recently by the East African Community (EAC) Council of Ministers will be...
A phrase that was often quoted throughout the 2nd Vaccine Cooperation Forum in the Indo-Pacific Region held earlier this month (December 2022) was that...
The long-term shift towards poultry will continue to strengthen, in part due to a preference for white meat among high-income countries. This is because...
As society moves towards sustainable development and a circular economy, one aspect that needs urgent attention is the use of plastic and plastic-based products....
Dirty dealings. Corporate battles. Consumer woes. Here are five things you need to know today.
KUALA LUMPUR: The domestic healthcare sector is expected to remain a key focus for the country in the upcoming revised 2023 Budget regardless of...
We're often told to limit our "screen time," thanks in part to the harsh blue light that screens can emit. Plants can detect blue...
ALUMINIUM makers are set to boost low-carbon metal output by 10% in 2023 and churn out even more in the years ahead, driving down...
KUALA LUMPUR: Malaysia telah menekankan keperluan untuk mengukuhkan lagi peranan APEC sebagai inkubator idea dan seterusnya menyumbang kepada pemulihan ekonomi global. Ketua Setiausaha Negara, Tan...
KUALA LUMPUR (Dec 21): When former journalist Ali Imran Mohd Noordin got COVID-19 in July this year, it was a bad one. He had...
This year has been a varied one for Regal Springs. However, there have still been plenty of positives for the flagship multinational tilapia producer,...
Waste management, much like healthcare or education, requires a country to have an appropriate system in place. In Serbia, however, the waste management system...
KUALA LUMPUR: Malaysia mencatat pelaburan diluluskan bernilai RM193.7 bilion dalam sektor perkhidmatan, perkilangan dan utama yang membabitkan 2,786 projek bagi tempoh Januari hingga September...
It's beginning to look a lot like the holidays, which in healthcare means we're starting to see a lot of predictions about what will...
Brazilian chicken processors including heavyweights JBS SA and BRF SA will collectively increase output and exports in the new year, Reuters reported, citing projections from meat...
Climate change and sustainability have been hot topics for decades, but progress has been painfully slow and the stakes get higher with every year...
KUALA LUMPUR (Dec 14): Tenaga Nasional Bhd (TNB) will ensure electricity supply remains reliable despite the energy crisis because energy is the core infrastructure...
KUALA LUMPUR (Dec 13): Pharmaniaga Bhd's unit signed a research collaboration agreement (RCA) with a Thailand-based company to develop a six-in-one combination vaccine for...
An apple a day may keep the livestock veterinarian away. Juice, pulp and other waste from Empire apples, when injected into chicken eggs before...
BANGI: Malaysia amat komited untuk menghasilkan minyak sawit mengikut prinsip dan kriteria mampan di bawah Skim Pensijilan Minyak Sawit Mampan Malaysia (MSPO) yang telah...
KUALA LUMPUR (Dec 14): As a megadiverse country, Malaysia takes the stand that the implementation of the Post-2020 Global Biodiversity Framework (Post-2020 GBF) must take into...
PETALING JAYA: The healthcare sector can look forward to a resilient earnings in 2023, particularly among players in the private hospitals, pharmaceuticals and over-the-counter...
KUALA LUMPUR: Isu Alam Sekitar, Sosial dan Tadbir Urus (ESG) dan perubahan iklim sudah tentu telah mengubah cara kita bekerja, hidup dan bermain, dan...
In vertical farming, efficiency is key for those looking to increase their profit margins. Automation is one way to cut costs and increase efficiency...
KUALA LUMPUR (Dec 14): AstraZeneca Malaysia has launched its Evusheld monoclonal antibody combination in local private hospitals for the prevention of Covid-19 in high-risk...
A new Oceana-commissioned study reveals that vessels authorized to fish in the waters of designated tuna regional fishery management organizations (RFMOs) are operating major shark fisheries,...
We use over 460 million tonnes of plastics a year, according to the OECD – and that number is set to almost triple by 2060. Less than 10%...
KUALA LUMPUR, Dec 14 (Bernama) -- The Malaysian corporate sector rode on the strong gross domestic product (GDP) growth in 2022, which was driven...
The bankruptcy of the biggest Dutch generic medicine maker InnoGenerics may have an impact on the supply of some types of drugs in several...
"Betting the farm" isn't just a saying. It's something farmers do every year. When a farmer invests in new technology — be it a new irrigation...
A plastic mist descends from the sky each day. You can't see it. Or feel it. It has no smell or taste. But researchers...
IT has been 51 years since John Lennon penned the iconic song Imagine. In a soothing voice, he pleaded for peace and tolerance in a...
Four weeks ago, I visited Mulago National Referral Hospital, in Kampala, where I used to work. Today, it is home to one of Uganda's...
HANOI (Vietnam News/Asia News Network): Vietnam has set a target to double the amount of foreign investment in agriculture to US$34 billion by the...
PARIS: Misteri peningkatan gas metana yang memanaskan planet pada 2020 walaupun sekatan COVID-19 mengurangkan banyak sumber disebabkan manusia diperjelaskan oleh pelepasan lebih besar daripada...
The age of biotechnology is here. Products across a broad range of markets are made with biology, and conscious consumers demand a level of...
PETALING JAYA: The recovery of the healthcare sector in Malaysia is expected to gain further traction over the medium term amid further easing of...
Those advancing the "bioeconomy" as a unique economic driver appear to be including the food & beverage sector and its supply chain. A recent Executive Order reflects...
KUALA LUMPUR: NanoMalaysia Bhd (NMB) has introduced the Biomass Innovation Circular Economy Programme (BICEP), an initiative for sustainable agriculture by promoting the use of...
PARIS, Dec. 6 (Xinhua) -- Global renewable energy capacity is expected to almost double in the next five years as the ongoing energy crisis...
As biosimilar approvals and implementation continue to accelerate, the US health care system can expect to see enormous cost benefits if payers challenges and...
Microphyt, an emerging leader in microalgae-based products for nutrition and well-being, announced its new round of funding earlier this month. This investment was led...
KUALA LUMPUR (Dec 7): While a provisional agreement on the European Commission's Proposal for the Deforestation-Free Products Regulation has been reached, Malaysia should continue to...
KUALA LUMPUR: Economists have called on the government to review the overall tax structure and look into additional measures to increase its revenue stream. Khazanah...
Researchers have just caught bacteria sidestepping antibiotic treatment with a never-before-seen trick. Bacteria's troublesome talent for developing resistance against antibiotics is a rapidly growing health threat....
BANTING: DSR Taiko Bhd (DSR) will launch the Musang King Integrated Tracking System (MKITS) in the first quarter of next year to promote the...
The conference is being billed as a major biodiversity COP, because it is expected to lead to the adoption of a new Global Biodiversity Framework,...
Experts and analysts have warned of an impending recession come 2023. Inflation is affecting many on a global scale due to various socio-economic factors,...
KUALA LUMPUR (Dec 8): Digital health platform and e-prescriptions issuer DOC2US has inked a deal with genetic testing company SuperDNA Sdn. Bhd to provide...
CHICAGO, Dec 4 — At LanzaTech's lab in the Chicago suburbs, a beige liquid bubbles away in dozens of glass vats. The concoction includes billions...
CHICAGO, Dec 4 — At LanzaTech's lab in the Chicago suburbs, a beige liquid bubbles away in dozens of glass vats. The concoction includes billions...
KUALA LUMPUR (Dec 7): Malaysia received US$5 billion (RM22.06 billion) in health-related greenfield investments from 2008 to 2021, according to a recent report by...
THE pituitary gland is called the "master gland" because it controls several other hormone glands in your body. As a result, a pituitary tumour...
The issue of how to feed a growing population, and do it sustainably, is a crucial issue for the 21st century and has been...
European Bioplastics (EUBP) has presented a positive outlook for the global bioplastics industry at the 17th EUBP Conference, with the global capacity of bioplastic production...
MICRO, small and medium enterprises (MSMEs) are urged to "seriously address" the environmental, social and governance (ESG) aspects in their business models to meet sustainability...
Biopharma Akeso Inc. has announced it will enter into a collaboration potentially worth up to $5 billion with Summit Therapeutics Inc., by out-licensing its breakthrough...
Researchers from the Boyce Thompson Institute (BTI) and Cornell University have completed the first study that provides a comprehensive picture of changes in gene...
In Norway, multidisciplinary and multinational team will work together over the next 42 months to develop innovative and sustainable processes to produce biofuels from organic...
ISTANBUL – Turkey is one of only three member states of the Organisation of Islamic Cooperation (OIC) that are among the world's top 20 halal...
TOKYO: Firma bioteknologi Jepun memaklumkan sudah membangunkan ujian saringan awal kanser pankreas pertama di dunia, menggunakan cacing. Hirotsu Bio Science melancarkan ujian N-NOSE plus Pancreas,...
KOTA KINABALU: A total of RM808.06 million will be allocated in the 2023 Sabah Budget for the development of productive growth sectors, namely agriculture, industrial...
KUALA LUMPUR (Nov 28): Malaysia should engage with the European Union (EU) on the EU's new Corporate Sustainability Reporting Directive (CSRD) and any future...
One of the puzzling features of the 2022 working world is the extent to which overwork has increased rather than decreased. For example, about...
KUALA LUMPUR, Dec 1 (Bernama) -- Claritas HealthTech (Claritas), which specialises in medical angel accessory and artificial intelligence-assisted analytic tools, has began clinical validation of a...
PHNOM PENH (The Phnom Penh Post/Asia News Network): Minister of Agriculture, Forestry and Fisheries Dith Tina advised farmers to step up cage and pond...
PUNTA DEL ESTE, URUGUAY: Despite decades of effort, plastic pollution is only getting worse – a gloomy fact that representatives of almost 200 nations...
Three different cities on three separate continents are the best places for expats to live and work, according to a new survey. Spain's Valencia topped...
LOS ANGELES: The US Food and Drug Administration (FDA) has recently approved a new therapy that slows the onset of type 1 diabetes. "It targets...
KUALA KANGSAR: After seeing his aunt's success in growing padi in flower pots, Eddrus Iskandar Abd Hamid came up with the idea of cultivating...
LONDON, Nov 29 — A British start-up founded by two ex-students from France and Spain, crafting biodegradable packaging from marine plants, is aiming to...
KUALA LUMPUR (Nov 29): The annual Taiwan Expo in Malaysia is the best platform to showcase Taiwan's world-class smart industries, cultural tourism and technical...
JUST like Covid-19, there was much we didn't know about HIV and AIDS in the early years of the disease. This led to fear and...
HANOI, Nov 27 (Vietnam News/ANN): Vietnam's Ministry of Agriculture and Rural Development (MARD) has set a target of raising the proportion of organic fertilizer...
Plastic makers need to be more transparent about the chemicals used in their products, a leading chemicals industry group has said, as concern mounts...
KUALA LUMPUR (Nov 30): Malaysia's encouraging economic growth and stable labour market situation ensure the country's economy remains on track, said the Department of...
How did eukaryotic life — the domain that includes humans — evolve? A decade or so ago, this was the question occupying Thijs Ettema...
Cosmetics often use unsustainable ingredients, but new research is answering the growing demand for eco-friendly products. "Plant ingredients have always been used in cosmetics," said Heiko Rischer, head...
BUSINESSES in Malaysia are expected to remain positive for the fourth quarter of this year (4Q22) despite a slower pace. Department of Statistics Malaysia (DoSM) chief...
Overweight women are more likely to experience symptoms of long COVID according to new research from the University of East Anglia. The new study, published...
Once an egg is laid, its quality cannot be improved. Thus, the need for reliable egg monitoring and measurement to ensure the highest level...
KOTA KINABALU: Sabah Oil and Gas Development Corporation Sdn Bhd (SOGDC) telah memeterai perjanjian pajakan tanah dengan Esteel Enterprise Sabah Sdn Bhd (ESTEEL Sabah)...
The lead-up to COP27 was inauspicious. Only 26 out of 193 countries had tightened pledges – made a year ago in Glasgow – for...
In honor of one of the spookiest biotech markets in recent memory (yes, we're aware Halloween is long over, but let us live!), we...
Asia-Pacific Agribusiness Marketplaces scooped up $628 million in 2021, according to AgFunder's first-ever Asia-Pacific AgriFoodtech Investment Report. "Agribusiness Marketplaces" is AgFunder's term for online marketplace platforms...
The Indonesian Government, the Council of Palm Oil Producing Countries (CPOPC) and the Indonesian Palm Oil Association (GAPKI) hosted the first Sustainable Vegetable Oil...
KUALA LUMPUR, Nov 20 — Malaysia's economic fundamentals remain quite robust heading into 2023, despite the uncertainties on the political front following the just-concluded...
Ganaplacide/lumefantrinein new study as world faces emerging resistance to malaria treatments Novartis and Medicines for Malaria Venture MMV have announced that they are to progress...
The first thing I notice when we step through white double doors of the growers' house is that every one of the 1,200 or...
As the world strives to become carbon neutral and align with countries' low-carbon policies, more countries are looking to ditch fossil fuels and transfer...
DIGITALtransformation, rare earth elements (REEs) and the healthcare industry are expected to become the new, major sources of growth for Malaysia in the next...
The FDA approved UniQure's Hemgenix (etranacogene dezaparvovec), an adeno-associated virus vector-based gene therapy for the treatment of adults with Hemophilia B (congenital Factor IX deficiency).
As the shrimp veteran explains, biosecurity practices on Asian farms were initially largely focused on preventing whitespot syndrome virus (WSSV) by using "the exclusionary principle": namely by stocking...
An ambitious plan to sequence the genomes of all known species of euglenoids over the next decade has been launched today. The network of...
PETALING JAYA: Salaries for executives are expected to rise by 5.44 per cent and for non-executives by 5.43 per cent next year. This was based...
Duke Cancer Institute researchers have identified potential biomarkers that predict the likelihood for checkpoint inhibitor drugs to backfire, driving hyper-progression of melanoma cells instead...
After the Food and Drug Administration's recent declaration that a lab-grown meat product is "generally recognized as safe" for consumption, don't be surprised if you see...
GLOBAL urbanisation and industrialisation are leaving mighty dents in the environment and enormous carbon footprints that can no longer be 'absorbed' from the atmosphere. As...
THERE has been an excessive push for economic growth across the globe, and this push has led to the depletion of natural resources and...
Various chemical products, such as polymers and pharmaceutical intermediates, are currently synthesized with phosgene as their precursor or raw material. However, phosgene is highly...
Swedish researchers at the department of animal nutrition and management of the university in Uppsala looked at early feed access in chicken starter diets. They...
KUALA LUMPUR (Nov 23): The Malaysian plastics industry exhibited resilience during the pandemic and has continued on a steady growth path. The Malaysian Investment Development Authority...
BANGKOK: Pemimpin Kerjasama Ekonomi Asia Pasifik (APEC) berikrar untuk mempergiatkan lagi usaha ke arah pemulihan ekonomi yang inklusif, pasca pandemik. Kementerian Perdagangan Antarabangsa dan Industri...
GLOBALLY, pneumonia affects approximately 450 million people a year, especially the elderly and those with comorbidities. In Malaysia, pneumonia is ranked among the top three...
Scientists have converted native starches such as wheat, corn and cassava to dietary fiber that can be added to food to make it healthier...
STOCKHOLM, Nov 21 — Volvo Trucks is preparing to deliver its first electric trucks made partly of fossil-free steel. This is a world first,...
KUALA LUMPUR – Political stability adds strength to the economy and boosts investors' confidence in the country, said Juwai IQI global chief economist Shan Saeed. "Political...
BioNTech reports that its Singapore affiliate, BioNTech Pharmaceuticals Asia Pacific, signed an agreement Novartis Singapore Pharmaceutical Manufacturing to acquire one of its GMP-certified manufacturing...
While seaweed has long been part of daily life in some parts of the world – like China and Japan – it has always...
KUALA LUMPUR (Nov 17): Malaysia, the world's second largest producer of palm oil, has been practising zero-burning techniques, with a ban on open burning...
KUALA LUMPUR: The Covid-19 pandemic coupled with the Eastern European conflict and climate change have put the country's food security at risk. The situation has...
IMATHIA, Greece, Nov 12 ― Eyes glued to his mobile phone, farmer Sotiris Mournos pores over the latest microclimate and humidity data about his...
Since the last Ice Age ended nearly 12,000 years ago and human civilisations developed, the Earth's long-term average global air temperature has never varied...
KUALA LUMPUR: The prevalence of diabetes is still showing an alarming increasing trend every year despite globally agreed targets to control the rise of...
WITH an abundance of land, resources and government policies, Malaysia remains food insecure. Five years ago, Malaysia ranked 40th on the Global Security Food Index...
KUALA LUMPUR: Duopharma Biotech Bhd (DBB) is expected to record improved export revenue in the coming quarters, aided by the globally phased lifting of...
Isu kenaikan harga bahan mentah, terutama ayam dan telur sudah lama dibangkitkan. Menurut Menteri Perdagangan Dalam Negeri dan Hal Ehwal Pengguna (KPDNHEP), Datuk Seri...
The Renewable Fuels Association announced today that it has joined the Ag Bioeconomy Coalition, a group of leading industry associations committed to developing and...
Bioeconomy 2.0 refers to the research and development of the next generation of bio-based solutions aimed towards renewable, reusable, recyclable and sustainable production. We...
KUALA LUMPUR (Nov 14): Malaysia has established itself as one of the world's top offshore manufacturing hubs for medical devices, with close to 300...
KUALA LUMPUR: A non-governmental organisation has proposed that the government introduce a long-term incentive plan to encourage more people to venture into the agriculture...
Today, the Commission adopted the Communication 'Towards a strong and sustainable EU algae sector', a pioneering initiative to unlock the potential of algae in the...
A majority of Malaysian companies are still lagging in finance digital transformation, with only 2% of Malaysian finance and IT leaders reporting that they...
According to past research, vaccines work better for some people than others. Factors such as age, diet, and sex may influence a vaccine's efficacy, but genetics is also thought to...
The high antioxidants and polyphenols content in passion fruit peels show significant potential to preserve fresh fruits and fresh cuts in an edible food...
Among the newest adopters, we're reporting this week that cactus leather slip-ons prove G.H. Bass isn't "loafing about" on sustainability. In addition Tarform has...
According to the models of the United Nations (UN), the world's population will reach 8 billion today — a mere 12 years since it...
Blood stem cell transplantation is a radical but highly effective therapy for multiple sclerosis. A study led by the University of Zurich has now...
If we were to rely only on aquaculture to meet the demand for seafood by 2030, the world's production would need to grow at...
Innovation and sustainability are becoming more entwined, as companies like On Running, Allbirds and Athleta focus their product design and development on getting the...
ON the day the 2022 United Nations Climate Change Conference (more commonly known as the Conference of the Parties of the UNFCCC or COP27)...
KUALA LUMPUR (Nov 10): Duopharma Biotech Bhd's first nine months of 2022 (9M2022) exceeded analysts' forecast on earnings per share (EPS) and core earnings. However,...
KUALA LUMPUR, Nov 7 (Bernama) - Malaysia believes that climate-smart agriculture could contribute to the advancement of agricultural system transformation to ensure food security...
ENGINEERING and energy solutions provider to acquire 100% stake in 2.4MW biogas power plant in Kedah supplying energy to the national grid until 2034 Kejuruteraan Asastera...
EMPLOYEES in Malaysia can look forward to a median 5% increase in their salaries next year, according to Mercer's annual Total Remuneration Survey (TRS) 2022. The...
KUALA LUMPUR (Nov 10): American infectious disease epidemiologist and the World Health Organization's (WHO) Covid-19 technical lead Maria Van Kerkhove said the Covid-19 pandemic...
KUANTAN: Pihak Berkuasa Kemajuan Perusahaan Kecil Getah (RISDA) memperuntukkan RM508.02 juta bagi melaksanakan program pembangunan penanaman semula getah di seluruh negara. Timbalan Menteri Pembangunan Luar...
The European Parliament and Council have agreed on stricter regulation of greenhouse gas emissions in member states including less flexibility and more transparency. As the...
KUALA LUMPUR: Ekonomi halal global dianggarkan mencecah AS$4.96 trilion (RM22.34 trilion) menjelang 2030, kata Ketua Pegawai Eksekutif (CEO) Perbadanan Pembangunan Perdagangan Luar Malaysia (MATRADE),...
Researchers at UC Riverside are paving the way for diabetes and cancer patients to forget needles and injections, and instead take pills to manage...
What exactly is the microbiome and how does it affect the health, resiliency and productivity of both humans and animals? What are proven strategies...
The World Health Organization (WHO) estimates that over 4.2 million people die prematurely each year due to long-term exposure to fine particulate outdoor air...
MALAYSIA'S economic fundamentals moving forward are projected to be hampered by global headwinds such as inflationary pressures, economic uncertainty and climate change. According to Sunway University...
Could consuming a cup of coffee be an effective way to protect yourself against infection with coronavirus? What has not yet been proven in...
Scientists from Nanyang Technological University, Singapore (NTU Singapore) have successfully genetically modified a plant protein that is responsible for oil accumulation in plant seeds...
Arctic Biomaterials (ABM) from Tampere, Finland, are delighted to announce the recently established collaboration with Helian Polymers (Belfeld, the Netherlands). By combining ABM's unique ArcBiox...
KUALA LUMPUR, Nov 9 — A total of 97.8 per cent of the 8.68 million positions in the economic sector have been filled as...
Biotechnology, or biotech, and its applications are evolving at breakneck speed – revolutionizing industries, including medicine, agriculture, energy and chemical and materials through the...
(Nov 10): Vertical farmers, known for growing herbs and salads indoors, have made a breakthrough in the quest for global food security by cultivating...
On November 8 Ecomondo opened its 25th edition with record numbers. And a weighty endorsement. That of the newly appointed Minister for the Environment and Energy...
KUCHING: Halal certification can provide impetus for the products of small and medium enterprise (SME) entrepreneurs to dominate the local market and further penetrate...
DIGITALISATION is streamlining the way hospitals deliver care and ensuring healthcare providers can work more efficiently. Recently, KPJ Damansara Specialist Hospital 2 implemented a new...
From sci-fi novels to research reality, Anca Delgado says her newest project could change the course of space exploration by human astronauts. Delgado, an assistant...
KUALA LUMPUR (Nov 9): Prices of energy and food which are expected to remain elevated in 2023 driven by Covid-19-induced supply chain disruptions and...
INTERNATIONAL scientists are calling for a global paradigm change to mitigate the consequences of climate change and to adapt to inescapable climate change outcomes. Strengthened...
It's probably not the top thing on your mind when you're doubled over the toilet after eating some questionable-looking lettuce. But nonetheless, the question...
TOKYO, Nov 5 (Bernama): Vietnamese scientist Prof. Dr. Tran Dang Xuan and his colleagues at Hiroshima University, Japan have discovered anti-cancer agents in rice...
Mitsubishi Heavy Industries (MHI), and Indonesia Power, a sub-holding of Indonesia's state-owned electricity provider PT. (Persero) (PLN), have concluded a Memorandum of Understanding (MoU)...
A new publication from the United Nations Environment Programme (UNEP), The Adaptation Gap Report 2022, has a stark message. This is clearly laid out in...
CamPROBE may save vital time and money while reducing the risk of infection November will witness the launch of a new device that is set...
Global fish consumption has been growing at 3.1 percent annually for decades, far outpacing both the rise in the world's population (1.6 percent) and...
Shell Eastern Petroleum has announced that is has purchased the Asia-based waste oil recycling firm EcoOils. The oil and gas major said this acquisition will...
PETALING JAYA: Malaysian companies, including small and medium enterprises (SMEs), are doing well to embrace digital transformation and sustainability to achieve strong growth in...
Researchers at the University of Calgary say the flu vaccine lowers the risk of stroke among adults even if they are not at high...
Consumers would be willing to buy milk from cows only treated with antibiotics when medically necessary—as long as the price isn't much higher than...
A Washington State University research team has tested a pre-treatment technology in waste management systems, adding an extra step to typical treatments and using oxygen-containing...
KUALA LUMPUR: Malaysia has moved up four spots in the 2022 Global Peace Index (GPI) to claim the 18th place as the most peaceful...
Seven drugmakers pledged to work together to reduce carbon emissions in supply chains, health-care delivery and clinical trials, saying a joint effort will enable...
THE Securities Commission Malaysia (SC) and key agriculture agencies have discussed ways to address financing gaps faced by micro, small and medium enterprises (MSMEs) involved...
PLANSfor a web of sub-sea cables that would create a continental power grid spanning Japan to India are rapidly becoming cheaper and more feasible,...
United Nations - Are eight billion humans too many for planet Earth? As we reach this milestone on November 15, most experts say the...
KUALA LUMPUR (Nov 7): More than one million lives might have been saved if Covid-19 vaccines had been shared more equitably with lower-income countries...
KUALA LUMPUR (Nov 3): Petronas Chemicals Group Bhd (PCG) and US-based fertiliser maker Anuvia Plant Nutrients have entered into an agreement, under which PCG...
It is edible, the stuff being produced in Stephen Techtmann's lab. Or it's meant to be. It doesn't smell bad, he said, a bit like...
KUALA LUMPUR: Malaysia needs a stable political ecosystem to face the coming economic challenges, economic analysts said. Future Labour Market Studies (EU-ERA) chief economist Associate...
DUBLIN, Nov 4 ― The foods that can lift your mood aren't necessarily the ones you might think. Now, researchers have developed a "psychobiotic"...
KUALA LUMPUR: Suruhanjaya Sekuriti Malaysia (SC) dan agensi pertanian utama telah mengadakan perbincangan mengenai kaedah menangani jurang pembiayaan yang dihadapi oleh perusahaan mikro, kecil...
Here in the bioeconomy we have to go past Near To Zero, or We Care About Zero, or Potemkin Village Zero, or Net Zero, or Our Kinda Funky Accounting...
INDUSTRI tanaman herba pelbagai spesies yang mempunyai banyak manfaat, khasiat dan bernilai tinggi perlu diberi perhatian supaya lebih maju, berdaya saing menerusi teknologi penyelidikan...
KUALA LUMPUR (Oct 25): The number of employed persons in 2021 was 15.06 million, with 1.5 million of them involved in the agriculture sector, according to the Department...
WASHINGTON: Plastic recycling rates are declining even as production shoots up, according to a Greenpeace USA report out Monday that blasted industry claims of...
(Oct 27): Soaring inflation is set to put a major dent in salary increases for the second year running in 2023, according to a...
KUALA LUMPUR (Oct 26): Genomics and biopharmaceutical specialist Malaysian Genomics Resource Centre Bhd (MGRC) has teamed up with American Spine Centre, Wellness By Design...
Numerous companies from the international feed industry will present their solutions, share their innovations, and discuss new processes and feeding formulas at the upcoming...
Approximately 40% of Malaysia's electricity is generated from natural gas, and it continues to play a long-term role in providing energy security to the...
THE cloud is the future for businesses. Adopting and leveraging cloud computing solutions allow more flexibility and convenience with its on-demand availability, productivity tools...
Long-term use of electronic cigarettes (e-cigs), or vaping, can significantly impair the function of the body's blood vessels, increasing the risk for cardiovascular disease....
Rolling crises linked to war, weather disasters and the pandemic have shaken global food systems and tipped millions into hunger and poverty. Climate change is...
THE world's biggest palm oil producer, is testing to see whether vehicles can run effectively on diesel blended with 40% cooking oil, and if...
Between home, work or study and transportation, many people spent the majority of their time indoors. Henry Gordon Smith explains why — in a...
KUALA LUMPUR, Oct 21 – Improved access to more generic HIV drugs can help Malaysia achieve its target of eliminating HIV/AIDS by 2030 as...
A genetically modified hybrid variety of mustard, also known as GM mustard, has received a state-run biotech regulator's recommendation for commercial cultivation. However, several...
Malaysia and the European Union (EU) have agreed to explore further cooperation under the Transport Ministry to develop sustainable aviation fuel (SAF). Transport Minister Datuk...
NEW YORK, Oct 27 — A new study demonstrates the positive impact of marine protected areas (MPAs) in the fight against climate change. According...
"We believe that the biotechnology sector, especially in the health sector, can be an element of great value for patients in relation to what...
The Good Food Institute India, in partnership with the Federation of Indian Chambers of Commerce and Industry, held its first in-person Summit in New...
SINCE Russia's invasion of Ukraine in February, energy prices have skyrocketed. For example, European gas futures increased from less than 20 Euros per megawatt-hour in...
Oslo aims to become the first capital city in the world with fully electric public transport, without any CO2 emissions, by 2023. The goal...
For vaccine makers, COVID-19 underlined the benefits of data-driven manufacturing. And as the pandemic ebbs, the jab industry's use of innovative digital production and...
A team of researchers from Cornell University has sequenced the Honeycrisp apple genome, a boon for scientists and breeders working with this popular and...
Scientists with the University of Chicago have discovered a way to create a material that can be made like a plastic, but conducts electricity...
Although food security received considerable emphasis in Budget 2023, it made no specific mention of connecting youth with agriculture. The Young Agropreneur Programme (Program Agropreneur...
SERDANG: The Health Ministry (MOH) will allow registrations for cannabis-based medication if there is solid evidence the product can be used safely and effectively...
SERDANG: The Malaysian Agricultural Research and Development Institute (MARDI) today launched five of its latest innovative products which are ready for commercialisation, using the...
Malaysia's palm oil industry will remain resilient in the future. The government's continuous efforts to encourage downstream development and improve the level of sustainability...
KUALA LUMPUR (Oct 19): Malaysia, as a leading nation in the Muslim world, still has much to offer in best practices, trade and innovation,...
Scientists and laypeople alike have long wondered why mosquitoes are more attracted to some people than others. Growing evidence suggests that a person's unique odor plays a large...
KUALA LUMPUR •The export revenue of cocoa and cocoa products had reached RM3.6 billion as of June 2022, said Malaysian Cocoa Board (MCB) chairman...
HOME-GROWN biomass manufacturer Bio Eneco Sdn Bhd (BioEneco) is well-poised to expand its biomass fuel sales exponentially in tandem with increased demand from countries...
KUALA LUMPUR, Oct 19 — The radiation detection equipment managed by Malaysia will be used during this year's Fifa World Cup which will take...
Many of the drugs we utilize in modern medicine are naturally produced by microbes. Penicillin, an antibiotic derived from certain molds, is one of...
It's a familiar sight for many—a ground sprayer slowly making rounds in a field, applying pesticides to row crops to give producers the best...
Transparent wood promises to be an environmentally friendly substitute for glass or plastic used for making car windshields, see-through packaging and biomedical devices, according...
Malaysia's trade continued its upward trajectory in September 2022, registering double-digit growth for trade, exports, imports and trade surplus. The Ministry of Trade and Industry...
Soluble urokinase plasminogen activator receptor (suPAR) levels may predict heart failure and death, according to a study from Michigan Medicine and the Emory Clinical...
The new non-pollutive biomaterials that they are developing are designed to replace conventional plastic coatings used in grease-resistant fast-food packaging. Grease-resistant paper is typically coated...
LONDON: Soaring natural gas prices have made hydrogen produced from fossil fuels increasingly uneconomic and spurred more than US$70 billion (RM330.6 billion) of new...
Technical and Vocational Education and Training, more commonly known as TVET, had previously assumed various persona, including career and technical education, apprenticeship training, and...
GENEVA – A new World Health Organisation report on Wednesday warned that almost half a billion people could develop heart disease, obesity, diabetes, or...
Despite the fact that artificial intelligence is already transforming everyday life, most people don't know much about it. Simply put, AI is a method of...
KOTA KINABALU: Yayasan Sabah semalam memeterai perjanjian usaha sama dengan G Capital Berhad untuk menghasilkan tenaga boleh diperbaharui menerusi loji jana kuasa hidroelektrik mini...
MALAYSIA recorded a trade surplus of RM31.71 billion in September, a new record high for the country. The trade surplus expanded 20.9% from RM26.23 billion in...
Great strides have been made over the last few decades that see more women and men surviving breast cancer, but the journey leaves survivors...
Terrestrial agriculture provides the backbone of the world's food production system. An opinion article publishing October 17 in the open access journal PLOS Biology by Charles...
Imagine a typical recycling plant. Now imagine that the plant is a chemistry lab, and the crushed soda cans and waist-high stacks of junk...
THE Industrial Revolution 4.0 (IR4.0) technologies are revolutionising all sectors around the world, including agriculture, education and services; as well as promising to replace the...
To commemorate World Mental Health Day 2022, News-Medical speaks to Prof. Charlotte Hanlon, psychiatrist and researcher, about her work within the field of Global Mental...
KUALA LUMPUR: The RM372.3 billion allocation for the Ministry of Agriculture and Food Industries (Mafi) in Budget 2023 will allow the ministry to implement...
KUALA LUMPUR: Petronas Chemicals Group Bhd (PCG) telah menyelesaikan usaha pengambilalihan syarikat bahan kimia khusus global berpangkalan di Sweden, Perstorp Holding AB (Perstorp) pada...
MALAYSIA must ensure a stable political climate to remain an attractive prospect for foreign direct investments (FDIs), according to analysts.  Centre for Market Education CEO Dr...
NEW YORK, Oct 11 ― Research about what is healthy comes so thick and fast ― red meat can appear good for you one...
Could you improve the profitability of production by adding Creamino on top of an application or energy-saving effect? And would this make a valuable...
The approaching UN Climate Change Conference (COP27), to be held in Egypt in November, focuses attention on the pathways needed to achieve global climate...
ANKARA: Ketua Bank Dunia dan Tabung Kewangan Antarabangsa (IMF) pada Isnin berkata, risiko kemelesetan dalam ekonomi global semakin meningkat berikutan kenaikan kadar faedah serta...
GENEVA, Oct 11 ― Throughout the world, mental health is deteriorating in a host of populations, as shown by several studies in recent years....
A shift back to black tiger shrimp farming, and away from vannamei – which is becoming more prone to disease and more costly to...
Scientists at the U.S. Department of Energy's Brookhaven National Laboratory and collaborators at Cold Spring Harbor Laboratory (CSHL) have engineered duckweed to produce high...
KUALA LUMPUR (Oct 7): The government will continue to strengthen food security so that it will no longer be dependent on imports in order...
1 day ago — KUALA LUMPUR, Oct 12 (Bernama) -- The number of e-pharmacy users will reach one billion globally by 2027, rising by 28 per cent to 795 million in...
Undeniably, corn is one of the world's most important crops. From feeding humans and livestock, to its many industrial uses, humans have been growing...
A new system that uses carbon dioxide to produce biodegradable plastics, or bioplastics, could replace the nondegradable plastics used today, researchers say. The research addresses...
Universal Robots (UR), the global leader in the rapidly growing market of collaborative robots (cobots), has advised industries in Malaysia to accelerate automation and...
While artificial sweeteners may seem like a good alternative to sugar to reduce caloric intake, a study published in The BMJTrusted Source suggests there may be...
Climate change and geopolitical instability are wreaking havoc on agriculture. To gauge how VCs are responding to these issues, we spoke with seven investors. For starters,...
Food packaging plays a pivotal role in preserving food. The UAE food packaging market was valued at $2813.5 million in 2020 and is expected...
KUALA LUMPUR: Businesses and employees are being fairly assisted through Budget 2023 to face the expected more difficult and challenging period in 2023, said...
MGRC Therapeutics (MGRC-T), the wholly-owned subsidiary of Malaysian Genomics, has entered into a cooperation agreement with the National Institutes of Health, Malaysia (NIH), providing...
WELLINGTON: New Zealand on Tuesday unveiled plans to tax the greenhouse gas emissions from farm animals, in a controversial proposal designed to tackle climate...
Since 2020, Thailand's government has been talking about banning the import of plastic waste. Now it is getting serious. By 2025 Thailand will no...
THE government will continue to focus on strengthening the economic fundamentals and structural reforms to ensure the country's economy remains stable following the ringgit's depreciation...
KUALA LUMPUR: Duopharma Biotech Bhd dan kerajaan memeterai perjanjian untuk mendapatkan ubat insulin melalui rundingan terus dengan harga RM375.17 juta, menurutnya dalam satu makluman...
OCTOBER 2 — In 2021, Malaysia imported a staggering RM63 billion worth of food. The recent shortage of chicken and high food prices have...
THE British firm SolarBotanic Trees has developed a prototype charging station in the form of a solar tree, standing about five metres high and...
KUALA LUMPUR: Kerajaan mencadangkan tiga cara utama dalam membantu Malaysia mengharungi 'taufan' ekonomi global. Menteri Kewangan, Tengku Datuk Seri Zafrul Tengku Abdul Aziz, berkata tiga...
PARIS, Oct 2 — The progression of certain types of breast cancers can be slowed by identifying a particular genetic mutation and then quickly...
NESTLE SA, the world's largest coffee company, will invest more than 1 billion Swiss francs ($1 billion) by 2030 to encourage farmers supplying its Nescafe...
Ristretto, cold brew, shaken, filtered or Turkish style... Coffee is consumed in various forms throughout the world, according to cultural customs. Although its popularity...
When it comes to changing the way Americans work, size matters: the scale of the company, the breadth of a trend, and even the...
Branded medication, also known as innovator drugs, are products that are newly discovered for a specific illness/condition. Once approved, the pharmaceutical manufacturing company behind...
KUALA TERENGGANU: Pengenalan sumber tanaman alternatif baharu seperti ubian yang tinggi nutrisi, antara inisiatif yang mampu memastikan sekuriti makanan negara terjamin. Ketua Setiausaha Kementerian Pertanian...
RANAU, Oct 5 (Bernama) -- The Ministry of Science, Technology and Innovation (MOSTI) by NanoMalaysia and Universiti Islam Antarabangsa Malaysia (UIAM) will conduct a...
WITH the world becoming more dependent on technology, many are at risk of being exposed to cyberattacks. Without us noticing, cybercriminals easily access our information,...
KUALA LUMPUR: The confidence in Malaysia's healthcare system has been rated as outperforming the global country average at 64 per cent and is the...
Flooding has become a global concern, putting people at risk of starvation due to water drowning crops. Now, researchers are getting closer to identifying...
Plastic's cheapness, versatility and durability are undeniable, but in a burgeoning Ocean Internet of Things, plastic as we know it and the marine environment...
KUALA LUMPUR: Menjamin keselamatan makanan dan tenaga serta persediaan menghadapi perubahan iklim dengan menumpukan kepada peralihan yang adil dan saksama serta pembinaan kapasiti adalah...
The U.S.' "onshoring" initiative that kicked off during the Trump administration at the height of the COVID-19 pandemic has been carried forward by President...
"We might be one of the largest vegetable producers in Korea currently, supplying the major retailers and food companies. Our B2B business model of...
The goal of this project is to develop productive, cost-effective and sustainable warm-season perennial bioenergy feedstock production systems on marginal croplands across geographic locations...
MIDF Investment expects the global growth to moderate to 3% this year, as the low base effect wanes, the pace of growth this year...
Reactive oxygen species, or ROS, get a bad rap. The volatile byproducts of chemical reactions with oxygen, they're well-known markers of inflammation. Their build-up...
KUALA LUMPUR: Nestle SA is committed to investing more than one billion Swiss francs to make coffee farming for its Nescafe brand more sustainable. Parked...
"Without further investments in the bioeconomy, the net zero emission target will not be met." Data issued from the EU project Biomonitor point out...
KUALA LUMPUR (Sept 30): The early resumption of Parliament next Monday (Oct 3) will see all eyes fixed on the tabling of the Supply...
WASHINGTON: At-risk people who received a single dose of the monkeypox vaccine in U.S. efforts against the virus appeared to be significantly less likely...
BACHOK, Sept 29 (Bernama) -- Farm mechanisation and fertilisation package for sweet potato cultivation is capable of improving productivity, saving labour cost, increasing farm-scale crop yield and...
THe Malaysian oil palm industry must develop more downstream oleochemical products to address the global demographic and social changes, increasing wealth as well as...
KUALA LUMPUR (Sept 29): Malaysia's economy is on solid and stable footing despite global economic headwinds caused by geopolitical tensions and other external events. Finance...
BANGKOK, Sept 24 (Bernama) -- Malaysian Genomics Resource Centre Bhd (Malaysian Genomics), a leading genomics and biopharmaceutical specialist, is collaborating with its Thai partners to...
MELAKA, Sept 28 (Bernama) -- The Ministry of Agriculture and Food Industries (MAFI), through its Agricultural Irrigation And Drainage Division, has developed a National Benchmarking Index of...
KUALA LUMPUR, Sept 19 (Bernama) -- The National Energy Policy 2022-2040 launched today sends a clear signal to oil and gas, services and equipment (OGSE) companies...
KUALA LUMPUR: Bank Pembangunan Asia (ADB) merancang untuk menyediakan sekurang-kurangnya AS$14 bilion (RM64.28 bilion) antara 2022 dan 2025 dalam usaha mengurangkan krisis makanan yang...
Cardiovascular diseases (CVD) are the world's leading cause of death, with an average toll of 18.6 million lives lost every year. Although CVD are commonly...
Dutch plant-based ingredients company Fooditive is scaling up existing products and introducing the latest developments: LowSalt & Bee-free-Honey. "We feel like the next chapter of...
KUALA LUMPUR, Sept 28 (Bernama) -- Malaysia common its abutment for the International Atomic Energy Agency (IAEA) in analytic all-around nuclear technology issues, and...
Job redesign – the process of transforming jobs, reconfiguring tasks and redesigning responsibilities to enhance job roles and improve the organisation's output – has...
September 28, 2022 – A new vaccine for malaria developed by scientists at the University of Oxford was up to 80% effective at preventing disease in young children, according to...
SANDAKAN: Sabah will allocate at least RM50 million to fund the state's agricultural research. State Agriculture and Fisheries Minister Datuk Seri Dr Jeffrey Kitingan said...
In many circles, "biotechnology" is a four-letter word. Whether you're a Jurassic Park truther, an anti-Monsanto activist, or an anti-Vaxxer, the products of biotechnology—real, live dinosaurs,...
The digital economy is one of Malaysia's key economic pillars, currently contributing 22.6% to the country's gross domestic product (GDP). The number is set...
FRANKFURT (Sept 28): Europe's drug makers have warned they may stop making some cheap generic medicines because of surging electricity costs and are calling...
KUALA LUMPUR: Pemaju, pengilang dan pembekal bahan api biojisim tempatan, Bio Eneco Sdn Bhd (BioEneco) mengembangkan perniagaan ke Filipina menerusi penghantaran hampas kelapa sawit...
KEAKRABAN dan hubungan dua hala sedia ada Malaysia dalam pelbagai bidang dengan Emiriah Arab Bersatu (UAE) dipertingkatkan kepada perkongsian strategik. Ia membabitkan bidang ekonomi, pelaburan...
Vietnam may become a new tiger in Asia, according to Italy's La Repubblica daily after the World Bank raised the Southeast Asian country's growth...
Knowing which stem cell characteristics to optimize during the manufacturing process is among the biggest challenges still facing the cell therapy industry. That's according...
With its annual 800,000 tons of aquaculture production in the past three years, Türkiye has ranked first among European Union countries, according to data from the Agriculture and...
This is a significant moment in On's journey to move away from petroleum-based resources by creating a new foam material called CleanCloud™, made using...
PUTRAJAYA, Sept 19 — The holistic implementation of the National Low Carbon Aspiration 2040 plan is expected to expand gross domestic product growth (GDP)...
KUALA LUMPUR: Malaysian Genomics Resource Centre Bhd (MGRC) has signed a letter of intent (LOI) with the Faculty of Science and Natural Resources, Universiti...
SINGAPORE (Sept 20): Malaysia has a huge potential to supply feedstock to companies involved in producing Sustainable Aviation Fuel (SAF), said Transport Minister Datuk...
PUTRAJAYA: Malaysia has set a goal to raise the country's annual average gross domestic product (GDP) by RM13 billion with the implementation of the...
KUALA LUMPUR: The Agriculture and Food Industries Ministry has agreed in principle for state governments to maintain the gazette on Permanent Food Production Parks,...
KUALA LUMPUR (Sept 21): Apex Healthcare Bhd has proposed to team up with Shanghai Pharmaceuticals Holdings Co Ltd to market their branded pharmaceuticals, consumer...
Ministery of Agriculture and Food Industry is mulling on Gazetteing, Maintenance, and Modernization of the Permanent Food Production Park (TKPM) as well to look...
Researchers at DTU have developed a yoghurt bacterium, which can cleave lactose in a cost-effective and sustainable manner. This makes it possible to create...
Today, President Biden signed an Executive Order to launch a National Biotechnology and Biomanufacturing Initiative that will ensure we can make in the United...
Scientists have engineered mosquitoes that slow the growth of malaria-causing parasites in their gut, preventing transmission of the disease to humans. The genetic modification causes mosquitoes to...
CHICAGO and PURCHASE, N.Y., September 14, 2022 – ADM (NYSE:ADM), a global leader in sustainable agriculture and nutrition, and PepsiCo (NASDAQ: PEP) today announced a groundbreaking...
SINGAPORE: Malaysia hopes that oil palm biomass will be accepted as a feedstock for the production of sustainable aviation fuel (SAF) given the rising...
Feeling anxious at work? Here's how you can manage it according to the Advanced Psychiatry Associates.
GOING by the World Health Organisation (WHO), "essential medicines are those that satisfy the priority healthcare needs of the population. "They are selected with due...
It tastes like a tomato, smells like a tomato, and even looks (mostly) like a tomato. There's just one catch: It's purple. The USDA has...
In a greenhouse in Nottinghamshire, Barbara Wright is growing peat. Well, not peat exactly. Wright's company, BeadaMoss, is growing sphagnum moss – the main component...
The Hydrogen Bank will invest €3 billion to capitalise on the rapidly developing hydrogen economy, helping Europe to forge a future market for hydrogen...
The World Health Organization (WHO) Guideline Development Group recommended that patients with COVID-19 not receive the antibody drugs sotrovimab and casirivimab-imdevimab. The Group's recommendation replaces previous...
Two industrial design students were so concerned by the huge amounts of perfectly good fresh produce being wasted, they spent two years working on...
FRANKFURT: Choked by soaring energy and wood pulp costs, German toilet paper maker Hakle is turning to waste from coffee production to stay afloat...
A modest cut of just 1g in daily salt intake could ward off nearly nine million cases of heart disease and strokes and save...
New discoveries about embryonic blood stem cell creation made independently by biomedical engineers and medical researchers at the University of New South Wales (UNSW)...
Ecuador's relatively extensive shrimp farming techniques have ensured that their shrimp are robust enough to cope with the presence of pathogens that would be...
Companies that produce technologies to remove or reduce carbon emissions are "poised for strong continued growth," reaching an expected value of $1.4 trillion by...
KUALA LUMPUR, Sept 13 (Bernama) -- The country's biotechnology fraternity has lauded the government's launch of the National Biotechnology Policy 2.0 (DBN 2.0). The National...
KUALA LUMPUR: Syarikat teknologi 3D Gens Sdn Bhd (3D Gens) tampil menjadi syarikat tempatan pertama di Malaysia menghasilkan implan khusus pesakit (PSI) dengan menggunakan...
PUTRAJAYA (Sept 12): The Special Task Force on Jihad Against Inflation will review the aspects of the food supply chain approach and distribution, and...
Waste management is a universal issue affecting the daily health, productivity and cleanliness of communities. Poorly managed waste is contaminating the world's oceans, clogging drains...
KUALA LUMPUR - Dasar Bioteknologi Negara 2.0 (DBN 2.0) yang dilancarkan pada Isnin akan memberi tumpuan kepada tiga tunjang utama dalam memperkasakan sektor berkenaan...
KUALA LUMPUR: The status of vaccines being developed under the National Vaccine Development Roadmap (PPVN) is now at the stage of preclinical trials on...
KUALA LUMPUR (Sept 12): A total of 26 selected agricultural commodities recorded Self-Sufficiency Ratio (SSR) of over 100% in 2021, according to the Department of...
The U.S. bioeconomy is booming. Valued at nearly one trillion dollars and predicted to grow globally to over $30 trillion over the next two...
KUALA LUMPUR: The biotechnology sector will receive RM7mil in allocation to stimulate growth and development, says Datuk Seri Ismail Sabri Yaakob. The Prime Minister said...
PETALING JAYA, Sept 9 — Technological advancement for healthcare in Malaysia is set to flourish further with the selection of five hospitals as Health...
KUALA LUMPUR, Sept 12 — The Indian mackerel, also known locally as ikan kembung, is one of the most beloved fish of Malaysians. The stout, torpedo-shaped...
Japan's Nippon Paper Industries and Mitsui Chemicals are set to partner in the development of a new biocomposite with a high cellulose powder content....
THE Science, Technology and Innovation Ministry (Mosti) will continue to finance the green economy, electric vehicle (EV) industry and semiconductors, electronics and electrical start-up companies...
Luxembourg - A silicone rubber compound incorporating graphene nanotube concentrate and tailored for use in medical devices has been granted entry to the EU...
THE Ministry of Agriculture and Fisheries and its eight Departments/Agencies have worked hard over the past year to realise the achievement of Sabah Maju...
KUALA LUMPUR: Prolexus Bhd signed a memorandum of understanding (MoU) with SIRIM Bhd to promote cooperation on various projects, which include exploring research and...
KUALA LUMPUR: Gabungan Pusat Penyelidikan Bioteknologi Malaysia ditubuhkan bagi merealisasikan Dasar Bioteknologi Negara 2.0 (DBN 2.0). Mengumumkan perkara itu, Perdana Menteri, Datuk Seri Ismail Sabri...
The 20th century was the century of technology. The 21st century, meanwhile, has been heralded by geneticists Craig Venter, Ph.D., and Daniel Cohen, M.D., Ph.D.,...
Across the world of ESG investing, SDG impact, and climate change mitigation, a consistent omission has been bothering us at Agritecture: few events -...
Cost-effective carbon dioxide removal technologies play a key role in combating climate change. A team of researchers at the University of Maine in collaboration...
LONDON, Sept 12 — The International Monetary Fund is looking for ways to provide emergency funding to countries facing war-induced food price shocks and...
PARIS: A booster dose of a new malaria vaccine maintains a high level of protection against the disease, researchers said Thursday, expressing hopes the...
Advances in black tiger prawn (Penaeus monodon) genetics are leading to an impressive renaissance of the species in multiple regions, according to Robins McIntosh. Speaking...
PHNOM PENH (The Phnom Penh Post/Asia News Network): Phnom Penh governor Khuong Sreng said the capital welcomes Vietnamese companies keen to invest in the...
Ke Arah Masyarakat Bio-Inovasi (2022 - 2030)
KUALA TERENGGANU - The Ministry of Science, Technology and Innovation (MOSTI) hopes that the 2023 Budget scheduled to be tabled this Oct 7 will...
GEORGE TOWN: The Ministry of Finance (MoF) is committed to continue supporting the medical device sector as one of the main growth sectors at...
KEPALA BATAS: The Agriculture and Food Industries Ministry hopes for an increase in allocation in the 2023 Budget to continue its various initiatives to...
The forthcoming Asean-EU Commemorative Summit to be held in Brussels, Belgium this December is set to open doors for more engagement in bilateral environmental...
PUTRAJAYA (Sept 7): Malaysia opines that every nation-state should be brave to move towards creating a peaceful and harmonious multi-polar world that respects international...
KUCHING (Sept 5): Health Minister Khairy Jamaluddin is making primary healthcare a huge part of Malaysia's health reforms for the next 15 years. He said...
KUCHING, Sept 7 (Bernama) -- Sarawak's shrimp export is expected to reach RM1 billion by 2030, said Sarawak Modernisation of Agriculture and Regional Development Minister...
The events of the past two years have prompted a renewed focus on environmental, social, and governance (ESG) issues including a marked shift in...
NO sign of slowing down, instead, a study by Telenor Asia found that three in four expect mobile usage to increase and one third...
PUTRAJAYA: Any innovative health financing should ensure that there is sufficient investment into funding a "Health for All" approach, Health Minister Khairy Jamaluddin said...
Johor has potential to become the food basket of Malaysia and a food source for neighbouring countries through the national food security agenda. Johor agriculture,...
Neodymium may be a strange-sounding chemical element that you've never really heard of. Yet it is found in many of our everyday electronics, from...
KUALA LUMPUR: Malaysia has secured investments worth RM9.3 billion via the latest Trade and Investment Mission (TIM) to Japan led by Senior Minister of...
KUALA LUMPUR (Sept 8): Kenanga Research has maintained its "overweight" rating on the healthcare sector and said there was a slight sequential deterioration in...
A research team from Thailand has researched and replicated the vital extracts rich in antioxidants found in mangosteen peels that kill germs and halt...
German researchers at the PFI are looking into how existing plants could be integrated into a long-term energy storage strategy based on Power to...
KUALA LUMPUR: Ekonomi Malaysia bergerak ke arah nilai tambah yang lebih tinggi meskipun berdepan kesan negatif daripada perang perdagangan global dan juga pandemik COVID-19,...
The National University Health System (NUHS) has established the NUHS Centre for Healthy Longevity – a world's first integrated pre-clinical and clinical ageing research institute that is poised...
Disease and parasitism cause major welfare, environmental and economic concerns for global aquaculture. A broad team of scientists has been assembled to examine the...
AKARTA: Indonesian citizens need to play a role in reducing reliance on fuel oil and shift to alternative energy sources. State-Owned Enterprises (SOEs) Minister, Erick...
Everyone has a different definition of success. For some, it has to do with monetary gains, but for others, it's about recognition, respect, and...
KUALA LUMPUR: Malaysian Genomics Resource Centre Bhd (MGRC) is drawing up plans to set up a regional headquarters and establish new partnerships to tap...
The meat market is an environment of intense competition and the commercialisation requirements increases the need to preserve and guarantee the credibility of the...
(Sept 7): The European Union is poised to take steps to ease the mounting stress in energy markets caused by surging collateral requirements, as...
KUALA LUMPUR, Aug 30 (Bernama) -- Malaysia and the United Arab Emirates (UAE) are ready to further strengthen food security diplomacy cooperation between the...
While it is true that over the last thirty years hundreds of scientists have worked on developing mRNA vaccines and therapeutics, real breakthroughs in...
The pandemic dealt the food industry multiple blows, from grounded aircraft and border closures preventing produce from reaching markets to migrant labourers who are...
Many countries are now active with Sustainable Aviation Fuel —but how much where, and when, and what? The bulk of activity continues to come from...
Global fish stocks will not be able to recover to sustainable levels without strong actions to mitigate climate change, a new study has projected. Researchers...
In nature every species plays its role, from providing food to decomposing organic matter or capturing and storing energy – all with the ultimate...
SUNWAY CITY, 31 August 2022 – Sunway Medical Centre and United Imaging Healthcare (UIH) are collaborating to optimise molecular imaging protocols using artificial intelligence (AI)...
KUALA LUMPUR, Aug 30 (Bernama) -- The International Renewable Energy Agency (IRENA) continues to banal carefully with assorted stakeholders in the country to advance the Malaysia...
MENTERI Kesihatan, Khairi Jamaluddin dalam ucapannya di Persidangan Kesihatan Sedunia Sesi Ke-75 (WHA75) pada Mei lalu dilaporkan menyebut mengenai penerapan sains tingkah laku dalam...
GENEVA: Half of the world's healthcare facilities lack basic hygiene services, putting nearly four billion people at greater risk of infection, the United Nations...
JIKA Malaysia mahu memperkukuhkan sektor makanannya, ia perlu melaksanakan polisi sekuriti makanan bersama sistem makanan. Kedua-duanya saling berkait, iaitu sekuriti makanan tidak tercapai tanpa...
THE Malaysia Automotive, Robotics and IoT Institute (MARii) is hoping that the government can introduce more policies or incentives to drive the adoption of electric...
A wide range of groups including civil society, academic and health groups have been identified as stakeholders that are able to interact with the World Health...
KUALA LUMPUR: Malaysian Genomics Resource Centre Bhd (MGRC) signed a memorandum of understanding (MoU) to distribute biopharmaceutical and genomics products and services with Ajlan...
ALOR SETAR: Kedah menyasarkan peningkatan pengeluaran padi sehingga 65 peratus apabila penanaman padi lima kali dalam tempoh dua tahun dilaksanakan bermula hujung tahun ini. Menteri...
Vinyl is making a comeback, and a British company says it has created the world's first bioplastic record to help musicians sell their music in a...
In Malaysia today, specialty coffee shops are not an uncommon sight. Despite the historic popularity of the traditional kopitiam, things are starting to change....
The Food, Drug and Cosmetics (FD&C) Act's Medical Device Amendments put many of the same types of regulations that previously applied to drugs onto medical devices. A...
We are 7.6 billion today on the planet and are expected to increase to 8.6 billion in 2030 and 9.8 billion in 2050. To...
KUALA LUMPUR, Aug 30 (Bernama) -- The SureSawit oil approach berry trying out service, which can be acclimated as a apparatus for berry acceptance...
IT IS official that the Malaysian federal government Budget 2023 will be tabled on Oct 7, 2022, three weeks earlier than the normal convention...
Too much screen use has been linked to obesity and psychological problems. A newly reported study in fruit flies by researchers at Oregon State...
Researchers at the University of the Philippines Los Baños (UPLB) led by Dr. Lourdes D. Taylo are using innovative technologies to develop improved eggplant...
Researchers at Aalto University have developed a bio-based adhesive that can replace formaldehyde-containing adhesives in wood construction. The main raw material in the new...
KOTA KINABALU (Aug 24): Malaysia aims to be in the world's top 20 Global Startup companies ecosystem, through the Malaysian Startup Ecosystem Roadmap (Super)...
AN EFFICIENT healthcare system promotes economic growth and competitiveness in a country. Public and private healthcare systems must play significant roles in uplifting services and providing...
SERDANG: Microbial technologies such as biofertilisers, biostimulants, biopesticides and eco-friendly farming practices play a vital role in achieving the goals of regenerative agriculture.
A plastics recycling innovation that does more with less, presented today at the American Chemical Society fall meeting in Chicago, simultaneously increases conversion to...
What do corncobs and tomato peels have to do with electronics? They both can be used to salvage valuable rare earth elements, like neodymium,...
By 2050, the world's population is expected to increase to around 10 billion people. Food production will have to keep pace with this growth....
NEW DELHI: India's first indigenously developed RT-PCR kit for testing monkeypox was launched in the southern state of Andhra Pradesh, Xinhua reported, quoting local...
FRESH water is a valuable resource, and not just because people have access to less than 1% of the world's water supply on a daily...
Policy commitment and agricultural innovation are urgently needed for Malaysia to secure its food supply, especially in the face of an impending climate emergency...
Malaysia's public healthcare system has been ranked among the best in the region, according to some surveys. Thanks to government funding, public healthcare services...
SIMUNJAN: Perbadanan Kemajuan Perusahaan Kayu Sarawak (PUSAKA) meletak sasaran menghasilkan satu juta anak benih buluh sehingga 2027. Pengurus Besar PUSAKA, Datuk Hashim Bojet, berkata ia...
A research group led by Guoliang "Greg" Liu, an associate professor of chemistry in the College of Science, is hoping to advance the field of plastic...
KUALA LUMPUR: Malaysia and Singapore have substantively concluded a framework of cooperation in the digital economy and green economy. Senior Minister and International Trade and...
BANGKOK, Aug 23 — Malaysia is keen to learn more about cannabis from Thailand, especially on its evidence-based applications and cannabis-related pharmaceutical products for...
The Earth's temperature has been changing since time immemorial. The period of low temperatures in the polar regions coincided with the glacial era, which...
19 Aug 2022 --- Through multigene bioengineering, a new class of soybeans has been designed to absorb light more efficiently to boost yields by...
Kes seorang pakar perubatan hilang lebih RM10,000 daripada akaun bank seperti didedahkan media, beberapa hari lalu, adalah antara sekian banyak pelbagai jenis penipuan membabitkan hingga...
A previously developed suite of innovative thin and flexible optical devices has been demonstrated for the future diagnosis and treatment of a range of...
KOTA KINABALU: The halal industry in Sabah will continue to expand to the international level with the development of a digital platform, CoreHalal, to further...
Published at the end of 2021, the Federal Government's "Australia's Bioenergy Roadmap" report sets out the benefits of bioenergy, with key insights on its...
The Malaysian Employers Federation (MEF) has told the government to give clear direction and assistance to businesses as companies and industries play a critical...
The global generic drug market is expected to reach $531.8 billion in revenue by 2028, representing a compound annual growth rate of 5.2% from...
Agriculture is both a victim and a culprit of climate change. Growing and producing food, fiber, and biofuels generates about one-quarter of all human-caused...
BASF and footwear design house Maddy Plant have collaborated to explore the possibilities of BASF's innovative material solutions and use industry-leading technologies that enable...
THE administration's plan to formulate a law on sustainable food waste management marks a commendable step for Malaysia in its quest to address food security....
KUALA LUMPUR: Raising the government's spending on healthcare would enable the private and public sectors to collaborate on promoting health and preventing diseases. Association of...
At a hyper-controlled indoor farm in industrial South San Francisco, four robots named John, Paul, George and Ringo carefully transfer seedlings from barcoded trays...
KUALA LUMPUR, Aug 17 (Bernama) -- Malaysia has a sufficient amount of natural resources to build more gas turbine power plants to provide for...
TODAY'S world is very much influenced by science. Pick any issue that the world is currently facing, and science will be at the centre...
NEW YORK: British pharmaceutical company GSK has been awarded a contract to produce the world's first malaria vaccine so that millions more children will...
SERDANG: Agriculture industry players were told told to stop manufacturing, distributing and selling and using carbofuran and chlorpyrifos pesticides following the ban on their...
KUALA LUMPUR (Aug 17): Demand for plastic is set to surge over the coming decades, in the absence of significant intervention. In a report on...
KUALA LUMPUR (Aug 16): Malaysia is actively cooperating with nine countries on the development of the global halal sector, said the Ministry of International...
MANILA (Philipppine Daily Inquirer/Asia News Network): The long-held dream of having vital medicines that are affordable to most Filipinos may yet be realised following...
THE Gabungan Rakyat Sabah-Barisan Nasional (GRS-BN) State Government is focusing on downstream processing of seafood into high quality products, said Chief Minister Datuk Seri...
The Asia Pacific region, while being the most rapidly developing part of the world, also stands to suffer the impact of climate change the...
The fourth quarter will be "the challenge" for Malaysia's economy if global headwinds such as Russia's war on Ukraine and China's zero-Covid policy persist,...
SYDNEY: Syarikat farmaseutikal, Moderna bakal membina kemudahan menghasilkan vaksin menggunakan teknologi Messenger Asid Ribonukleik (mRNA) di Melbourne. Kemudahan yang pertama bagi hemisfera selatan itu bakal...
PARIS, Aug 17 — Hugelkultur is a horticultral method that allows a vegetable garden to be created on a mound of plant waste. There...
Driven by an increase in technology and outdated devices, their sustainability impacts, and the potential to regain usable metals and materials, the electronic waste...
An analysis of 57,000 foods reveals which have the best and worst environmental impacts. A team of researchers used an algorithm to estimate how much of...
Blood pressure monitoring technology has come a long way in the century since the first inflatable cuff was introduced. Newer models offer digital readings...
MALAYSIA'S population is projected to increase to more than 45 million by 2050 hence, rising food demand and consumption. Potential threats such as food insecurity pose...
Plastics play a major role in the "Green Deal" that aims to make Europe climate-neutral by 2050. EU initiatives for circular economy and bioeconomy...
In recent years, biotechnology has quickly assimilated into everyday life. The application of biotechnology is revolutionizing the domains of agriculture and the food business....
This month, researchers announced that they have been culturing a mouse embryo model made entirely out of embryonic stem cells and without the use...
Researchers at UCLA have created an edible particle that helps make lab-grown meat, known as cultured meat, with more natural muscle-like texture using a...
TENAGA Nasional Bhd (TNB) targets to invest around RM20 billion per year over the next 28 years as capital expenditure (capex) for initiatives to fast-track...
NEW YORK, Aug 7 — When natural elements are integrated into buildings, it's called biophilic design. For a few years now, greenery has been...
Terazosin, a drug currently prescribed for patients with high blood pressure or enlarged prostates, may hold therapeutic potential to slow the progression of motor...
KUALA LUMPUR, Aug 12 (Bernama) -- The fifth-generation network (5G) technology will be the driving force in data-driven smart agriculture in Malaysia that will...
KUALA LUMPUR, Aug 9 (Bernama) -- The government will launch the National Energy Policy 2021-2040 later this month to boost investment flows and advance Malaysia's sustainable...
KUALA LUMPUR: Malaysia provides various opportunities to multinational organisations given its strong economic fundamentals, including vibrant export activities and manufacturing capabilities. HSBC Malaysia multinationals global...
TEL AVIV, Aug 6 — Stem cell scientists say they have created "synthetic embryos" without using sperm, eggs or fertilisation for the first time,...
SERDANG, Aug 11 (Bernama) -- The agro-food sector provides wide business opportunities and prospects for young people, said Bank Pertanian Malaysia Bhd (Agrobank) chief development officer.
Banana peels aren't always destined for the trash or compost anymore. They're making their way onto people's plates, replacing pork in "pulled peel" sandwiches...
KUALA LUMPUR (Aug 9): The Ministry of Science, Technology and Innovation (MOSTI) on Tuesday (Aug 9) launched five National Technology Roadmaps to intensify Malaysia's...
In 2017, the US Food and Drug Administration (FDA) broke ground by approving the first drug with an embedded biosensor to track its use. Proteus Health's Abilify...
SERDANG, Aug 9 (Bernama) -- The 2022 Malaysian Agriculture, Horticulture and Agro Tourism Exhibition (MAHA) 2022, held at the Malaysia Agro Exposition Park Serdang...
CYBERJAYA, Aug 8 (Bernama) -- A pilot study conducted at the Cyberjaya Sewage Treatment Plant found that every 15 litres of raw sewage can produce...
MALAYSIA is expected to record stronger GDP growth in the second quarter of 2022 (2Q22), surpassing the 5% year-on-year (YoY) growth rate registered in...
The cells in your body are not all the same. Each of your organs has cells with very different functions. For example, liver cells are...
SERDANG (Aug 7): The Large-Scale SMART Paddy Field (SMART SBB) programme, first introduced in February last year, has successfully helped paddy farmers increase their...
KUALA LUMPUR: Going green and eco-friendly has been in the agenda of most tech companies, and Acer is one of them that is actively...
In 2021, the Chinese Academy of Agricultural Sciences (CAAS) unveiled a new method for making animal feed from CO and nitrogen with Beijing Shoulang...
Imagine the world without a Covid-19 vaccine — three years into the pandemic and we would still be fighting a losing battle with the...
Farmers are adopting precision agriculture, using data collected by GPS, satellite imagery, internet-connected sensors and other technologies to farm more efficiently. While these practices could...
PHNOM PENH – Minister of Environment Say Samal praised a Cambodian enterprise that makes straws from rice and vegetable matter rather than plastic, which he...
SERDANG, Aug 9 (Bernama) -- The Halal Economy Council (MEH) has launched the Halal Food Security Programme and Halal Farm Project Consortium which aimed...
A study by researchers at Brigham and Women's Hospital has demonstrated a proof-of-concept model that uses artificial intelligence (AI) to combine multiple types of...
Precision feeding is making inroads in all livestock species and, while most advances have been made so far in terrestrial farming of chicken, dairy...
More and more countries are seeking greener energy and solutions to meet stricter environmental standards, and biofuels are emerging as a go-to energy source. As demand...
The participation of more youths in agropreneurial ventures is expected to boost the nation's food supply and food security levels as well as reduce...
As we march into the third full year of the Covid-19 global pandemic, vaccine inequity looms as one of the greatest threats to global...
Several memoranda of understanding (MOU) involving investment value of more than RM4 billion will be signed during the Malaysian Agriculture, Horticulture and Agro Tourism Exhibition...
Malaysia has the potential to become the manufacturing hub for hydrogen fuel cells for the application in hydrogen mobility and uninterruptible power supply (UPS) systems,...
Tenaga Nasional Bhd (TNB) plans to build new, cleaner power plants at existing Kapar and old Paka sites as it fast tracks its green...
The agricultural sector has grown but was still not strong enough to revive the region's economy, according to the second annual Mekong Delta Economic...
US-based clinical technology company InterVenn Biosciences has established Malaysia as the regional hub for delivery of its medical healthcare services and products in the...
The United Nations Development Programme (UNDP) will continue to support the Government of Malaysia in accelerating technology adoption and innovation as laid out in the country's 12th Malaysia Plan...
People and businesses around the world used more power in 2021 than in the year before the pandemic, as lockdowns ended and energy demand...
Companies in the UK are at the forefront of bringing to the market carbon-neutral eggs, cutting out bought-in feed, which typically makes up more...
As Steve Jobs once said, "The biggest innovation in the 21st would be the intersection of biology and technology", it is no doubt that...
More than half (56%) of employers share that their organisation needs help to train employees with relevant skills, with 24% 'very open' and 69%...
Imagine taking heaps and heaps of earth-polluting, unusable plastic waste and actually transforming it into something constructive?. Plastic pollution is a proliferating and increasingly...
A strategy for developing agricultural mechanisation and agro-forestry-fishery processing has been approved, aiming to turn Vietnam into one of the top 10 agricultural processing...
A recent animal study shows that administering a genetically modified form of the SARS-CoV-2 spike proteinTrusted Source using a skin patch produced a potent neutralizing antibody...
Nilai import makanan Malaysia dijangka lebih tinggi tahun ini melepasi paras tertinggi yang pernah direkodkan tahun lalu iaitu sebanyak RM63 bilion setahun. Timbalan Menteri...
British start-up Clean Food Group is developing a bio-equivalent cultivated alternative to palm oil. FoodNavigator hears from CEO Alex Neves to find out how.
Companies are exploring t