LATEST ARTICLES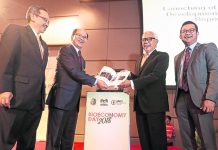 Malaysia's bio-based industry recorded an approved investment worth RM6.81 billion from 283 certified local biotechnology companies. Science, Technology and Innovation (Mosti) Minister Datuk Seri Wilfred...
The Budget 2018 speech by Datuk Seri Najib Tun Razak, Prime Minister and Finance Minister: Prospering an Inclusive Economy, Balancing Between Worldly and Hereafter, For...
The U.S. Department of Agriculture's (USDA) National Institute of Food and Agriculture (NIFA) today announced $9.6 million in available funding for projects to support...
Petronas Chemicals Group Bhd (PetChem) has approved a final investment decision for an Isononanol plant within the Pengerang Integrated Complex in Pengerang, Johor, for...
Celgene is licensing rights to develop its TORC1/2 inhibitor CC-223 in East and Southeast Asia to Antengene, and CRO Tigermed will help the latter...
A Singaporean biotechnology company working on experimental cancer drugs is listing in Taiwan, potentially opening the door for more foreign peers to go public...
WASHINGTON: Pertubuhan Bangsa Bangsa Bersatu (PBB) memberi amaran bahawa krisis makanan global yang meruncing mungkin berterusan selama beberapa tahun sekiranya tidak dikawal. PBB mengeluarkan amaran...
PHARMANIAGA Bhd is setting up a RM300 mil halal insulin and vaccine plant in Puchong, Selangor, which is expected to be fully completed by...
Pandemik COVID-19, pemanasan global dan terbaru, krisis Russia-Ukraine memberi kesan terhadap jaminan keselamatan makanan dunia. Ketidakstabilan situasi global ini pasti memberi kesan terhadap negara...
Super GT is the first championship in Asia to run on 100% biofuel. With the decision to use the fully sustainable fuel Renewablaze GTA R100...
MALAYSIA must examine the growth strategies and models of China, Japan, and South Korea to accelerate its own economic development, said former prime minister...
GENEVA: A Covid-19 vaccine effective against multiple variants is possible before the end of 2022, the head of US pharmaceutical giant Pfizer said Wednesday. Chairman...
Perstorp Group, a leading sustainability-driven global specialty chemicals company, today said that it is to be acquired by PETRONAS Chemicals Group Berhad (PCG). PCG...
KUALA LUMPUR (May 17): Who would have thought that food waste that we consider to be worthless can actually help generate a source of...
The State of the Climate 2021 indicates that extreme weather – the day-to-day face of climate change – wreaked a heavy toll of human lives,...
Eli Lilly's Verzenios (abemaciclib) has received a marketing authorisation from the Medicines and Healthcare products Regulatory Agency (MHRA), in combination with endocrine therapy for...
The Chinese agriculture ministry announced plans to allow more genetically modified maize varieties developed by local companies. According to ISAAA, China was the seventh-largest producer of biotech crops globally in...
KUALA LUMPUR (May 17): Malaysia saved 132.43 gigawatt hours (GWh) of electricity amounting to RM48.34 million as at Dec 31, 2021 via the Energy Management Gold Standard...
DIGITAL Transformation (DX) among businesses during the COVID-19 outbreak was a watershed moment, as it required businesses to relocate to online platforms in order...
KUALA LUMPUR: Duopharma Biotech Bhd's net profit rose 15 per cent to RM20.29 million in the first quarter (Q1) ended March 31, 2022, from...
SHAH ALAM: The country's first sustainable dog food with the use of black soldier fly larvae (BSFL) as an alternative protein source will be...
ALL state governments have agreed to partake in the "No Plastic Bag" campaign where a minimum of 20 sen will be charged for the use...
WASHINGTON: The World Bank on May 18 announced actions it plans to take as part of a comprehensive, global response to the ongoing food...
Two Rutgers University engineers specializing in the process of making drugs derived from living organisms have created an analytical tool they expect will accelerate...
Agriculture and farming are two of the oldest and most essential professions the world over. Humans have relied on agriculture as a primary food source...
Can you imagine running a computer chip on algae – yes, algae – for more than six months? Apparently, that's now possible thanks to...
KUALA LUMPUR, May 16 — For more than two years, Malaysians have adjusted to changes in our everyday lives and adopted what the government...
JOHOR BAHRU: Lebih tiga juta telur nyamuk aedes mengandungi bakteria Berwolbachia akan dilepaskan secara berperingkat untuk membiak, sekali gus mengurangkan 40 peratus kes demam...
A new article published in Reviews in Aquaculture and co-authored by scientists from CATRIN, the Faculty of Fisheries and Water Conservation at the University of South Bohemia in Vodňany...
PARIS, May 18 — Barley and carob. These are the ingredients used in a brand new kind of chocolate whose manufacturing process relies on...
From developing therapeutic vaccines to biotechnology breeding, China has mapped out measures to develop bioeconomy in the 14th Five-Year Plan (2021-2125) with rollout of...
KOTA BARU, May 8 — Universiti Malaysia Kelantan (UMK) through the Faculty of Bioengineering and Technology (FBKT) is developing a pilot project to commercialise...
By 2050, food production needs to increase by 60 percent to feed a world population of 9.3 billion. With climate change and its consequent impact...
Malaysia is considering slowing its implementation of its biodiesel mandate and cutting its export tax on palm oil to help meet global demand amid...
Expo 2020 Dubai was timely and opportune for Malaysia to promote its palm oil industry and highlight the importance of the agri-commodity to the...
PUTRAJAYA: An additional funding of RM15 million under the National Covid-19 Immunisation Programme has been approved for the third phase of the SARS-CoV-2 genomic...
PADANG BESAR - Kementerian Pertanian dan Industri Makanan (MAFI) menyasarkan pengurangan import makanan ternakan sebanyak 30 peratus menjelang tahun 2030 menerusi Projek Pembangunan Industri...
Devices such as mobile phones are ubiquitous these days, be it among adults or children. Walk into a family restaurant, and chances are you...
THE continuous rise in food price inflation not only affects the purchasing power and income of the increasingly squeezed M40 and perennially struggling B40, which...
BEIJING - Syarikat farmaseutikal China, Sinopharm memaklumkan vaksin tidak aktif varian Omicron telah mendapat kelulusan bagi menjalani ujian klinikal oleh Pentadbiran Produk Perubatan China.
Farming needs a reboot. According to a 2019 IPCC report on climate change and land, agriculture is to blame for about 8.5% of all greenhouse...
Sarawak Premier Abang Johari Openg has described the state as a rising tiger in the renewable energy arena and is opening its frontiers to...
KUALA LUMPUR (May 11): The upcoming ASEAN-US Special Summit provides a great opportunity for Malaysia to push forward its economic agenda through the Regional...
May 9 (Reuters) - COVID-19 vaccine makers are shifting gears and planning for a smaller, more competitive booster shot market after delivering as many...
SEREMBAN: The Agriculture and Food Industries Ministry (MAFI) announced that it has simplified the application procedure to expedite subsidy payments to chicken breeders. Its minister,...
KUALA LUMPUR - Setiap kali sambutan perayaan, negara ini merekodkan peningkatan sisa domestik yang ketara, dan pada sambutan Aidilfitri kali ini kebimbangan pengendali sisa...
The continuous rise in food price inflation not only affects the purchasing power and income of the increasingly squeezed M40 and perennially struggling B40...
We aggregated thousands of records from GlobalData's proprietary themes, jobs, deals and patents databases to identify the most active companies in the area of...
Amid the often-distressing news about climate change, some good news: Existing strategies could mitigate livestock methane emissions by enough to help the sector limit...
Renewables are currently expected to account for 22 percent of U.S. electricity generation this year and 23 percent in 2023, according to the U.S....
China's top economic regulator on Tuesday unveiled a new plan to spur the bioeconomy during the 14th Five-Year Plan period (2021-25), in a bid...
A receptor that was first identified as necessary for insulin action, that also is located on the neural stem cells found deep in the...
India is facing a water and food crisis, exacerbated by extreme climate cycles such as the current heatwave during which temperatures well above 40℃ have been...
The annual water consumption of the textile industries (including cotton farming) is nearly 93 billion m3 which is almost 4% of the global freshwater withdrawal.  A...
Sarawak has doubled its efforts to achieve the target of 60 per cent of students enrolling in the Science, Technology, Engineering and Mathematics (STEM)...
Syarikat farmaseutikal China yang membangunkan vaksin khusus bagi menangani COVID-19 varian Omicron menggunakan teknologi mRNA sudah mendapat kelulusan ujian klinikal di Emiriah Arab Bersatu...
Across the globe, peatlands are under threat and their destruction is contributing to climate change. Damaged peatlands are responsible for roughly five per cent of...
Amid the COVID-19 pandemic, the amount of clinical waste produced in 2020 grew by 18.1 per cent to 39,900 tonnes from 33,800 tonnes in...
Personal care is going green at a breakneck pace. While most industries, including the chemical industry, are targeting net-zero greenhouse gas emissions by 2050,...
MD-Farm offers vertical farming systems alongside a platform including their own technology such as know-how services for customers. Potential customers that will use MD-Farm's...
A new study by Juniper Research has found hearables shipments will exceed 200 million units by 2024, up from 165 million in 2022; representing total...
Penduduk dunia yang berdepan isu kelaparan meningkat kepada 193 juta tahun lalu ketika konflik, perubahan iklim dan krisis ekonomi merosakkan kehidupan manusia, kata Pertubuhan...
Sian Cuffy-Young wants to change how we see waste. In her home country of Trinidad and Tobago, she educates people on how to best...
It's still a global reality that antibiotics of many important classes in human medicine are still given to livestock animals not only for treating...
In the future, public health experts may recommend getting an annual COVID-19 vaccine the same way a flu vaccine is recommended every fall, according to a new viewpoint...
It is encouraging that science is getting more attention from the nation's leaders lately. New developmental policies that emerge are mostly centred around science. The...
In France, the next City of Lights might just be illuminated by bioluminescent bacteria for an eco-friendly solution. And a new packaging alternative made...
Let's say you want to save the planet, and you have a lot of cash to throw around. Be on the lookout for snake...
What do gunpowder, penicillin and Teflon all have in common? They were inventions that took the world by storm, but they were all created...
ASEAN has many structural advantages that offer investment opportunities for both growth and value investors. As the post COVID recovery gains momentum in the...
Glove manufacturers could switch their focus to tap the non-medical industry players as their clients to make the industry lucrative and continue to thrive rather than banking their focus on the...
Kerajaan Kanada mengumumkan satu pelaburan bagi menyokong penambahan eksport gandum, ketika permintaan produk gandum Kanada meningkat di pasaran global. Menteri Pertanian dan Agro Makanan Kanada,...
Women, those who are obese and those on mechanical ventilation are all more likely to suffer from the effects long-term COVID-19. New research has revealed...
From "care delivery manager" to "diversity and inclusion manager", job titles have evolved indeed. Traditionally, the above job titles were more commonly scoped towards the...
A bank card resides in the wallets of almost every Malaysian and has become part and parcel of daily life. Current bank cards are chip-based,...
KUALA LUMPUR – Malaysia is facing a new serious threat in malaria infection, which is an increase in zoonotic malaria infections, says Health Minister Khairy...
KOTA KINABALU: The first agriculture production collection centre (APCC) run by the Rural Development Corporation (KPD) will open its doors next month. The collection centre...
PARIS, April 27 — The number of coal-fired power plants in the pipeline worldwide declined in 2021, according to research released yesterday, but the...
Cisco's latest Broadband Index reveals that Malaysian workers value access to the internet more than ever before, as hybrid working continues to be the...
KUALA LUMPUR: The Malaysian Medical Association (MMA) said the relaxation of the standard operating procedures (SOP), including lifting mask mandates for outdoors, was another...
APRIL 24 — Over 70 farms in Lim Chu Kang in the north of Singapore are about to have their land leases terminated. The facilities...
WE celebrated our 52nd anniversary of Earth Day last Friday on April 22. It should serve as a reminder to continue our efforts in...
PUTRAJAYA: Petunjuk bagi tiga bulan pertama 2022 menunjukkan prospek ekonomi Malaysia yang positif dalam masa terdekat dengan mobiliti yang tinggi dijangka berlaku susulan pembukaan...
Researchers from Queen Mary University of London and Barts Health NHS Trust are trialling an investigational medication for high blood pressure. It marks the first...
Population growth, more food production, loss of arable land, water resources, and CO2 emission concerns are all on the forefront of food producers. Given the...
An enzyme variant created by engineers and scientists at The University of Texas at Austin can break down environment-throttling plastics that typically take centuries...
Digital adoption has accelerated dramatically over the past two years, mainly due to nationwide lockdowns to curb the spread of the COVID-19 virus. For example,...
So called "smart" vaccine manufacturing technologies, i.e., systems that gather and exchange process data, have been vital in the battle against COVID-19. The availability...
The consumption of avocado has been on the rise in the latest trend, especially in healthy eating diet plans. When it comes to salad...
A team of scientists are developing innovative techniques that utilise photosynthesis to harness solar energy, creating new methods of energy storage. As part of their Horizon...
LETTERS: By 2050, urban areas are expected to house two-thirds of the global population of approximately 10 billion people. While cities are hubs of economic growth...
A team of Yale-led researchers can now quantify the factors causing changes in the DNA that contribute most to cancer growth in tumors of...
PARIS, April 24 — Climate change could lead to more small-bodied bees but fewer bumblebees, according to research published Wednesday, warning of potential "cascading"...
From sports enthusiasts going more biobased in their gear like Wilson tennis rackets and Saucony sneakers made from pineapple leather to groovy biobased LP...
KOTA TINGGI, April 24 — The Ministry of Science, Technology and Innovation (Mosti) plans to introduce drone industry and technology in the Science, Technology,...
AHMEDABAD: With greater awareness of alternatives to branded medicines and more willingness to try them out, sales of generic medicine in Gujarat are estimated...
Xishuangbanna is one of the most suitable areas for banana cultivation in China. Heavy application of chemical fertilizers, pesticides, and irrigation in banana plantations...
One way to overcome the chemical industry's dependence on fossil fuels is to replace oil and gas with renewable carbon within the existing structures...
GURUN: The RM400 million investment pledge by United Arab Emirates-based Hotpack Packaging Industries LLC will boost Malaysia's position as the regional biodegradable manufacturing hub...
Tissue regeneration technology has been a widely discussed topic for the past 3 decades. Its framework provides us with concepts that enable the regrowth...
THE Permanent Food Production Park (PFPP) programme is one of the initiatives that the Ministry of Modernisation of Agriculture and Regional Development Sarawak (Manred)...
KUALA LUMPUR: The World Economic Forum has recognised and awarded Western Digital's factory at Batu Kawan, Penang, as a Sustainability Lighthouse. By leveraging its vertically...
Enza Zaden Asia Sdn Bhd, a Netherland based leading vegetable breeding company has finally completed its first South East Asia Research and Development (R&D)...
Overnight, Chris Callewaert acquired body odor. The bioengineer, then a student, had led a largely odorless life. But several years ago, in the space...
World Animal Vaccination Day, observed yesterday, celebrates the contribution of vaccines to the health and welfare of animals across the world. Dawn Howard, chief executive,...
In 2021, the EU's natural gas import dependency rate was 83%. This is 1 percentage point (pp) less than 2020 (84%). This small decrease in import dependency was significantly...
THE Regional Comprehensive Economic Partnership (RCEP) agreement entered into force for Malaysia on March 18. It is a treaty between 15 countries: Australia, Brunei, Cambodia,...
After a bustling, record-setting 2020 for private biotechs raising cash, the bar heading into 2021 was exceptionally high. Turns out, private investors elected to...
The inclusion of a high-flavonoid corn, developed by a Penn State maize geneticist, in the diet of broiler chickens reduced the incidence and severity...
KOTA KINABALU (April 20): Universiti Malaysia Sabah (UMS) has produced a prototype of river cleaning machine to resolve worrying river pollution. The innovation, known as...
BOAO, Hainan, April 20 (Xinhua) -- The economic growth of Asia will reach 4.8 percent in 2022, an expert said at the Boao Forum...
Scientists say they have identified a mechanism that explains how fine air pollution particles might cause lung cancer, according to a study ("Air pollution...
GLOBAL players are welcome to diversify into value-added activities in the agriculture and food processing industries in Malaysia, the Malaysian Investment Development Authority (Mida)...
As a University of Arizona professor of astronomy and planetary sciences who studies planets orbiting other stars, Daniel Apai spends much of his time...
Datuk Hajah Zuraida Kamaruddin, Minister of Plantation Industries and Commodities Malaysia, has concluded her Economic and Agricommodities Promotion Mission to Egypt and Qatar from...
FLORIDA, April 14 ― According to an American study, cardamom, a plant of Indian origin, could fight against triple negative breast cancer cells. This...
PAITAN, April 17 — The Agriculture and Food Industries Ministry (Mafi) will improve the existing agrofood policy to ensure a sustainable supply of food...
KUALA LUMPUR: Ahead of Earth Day, Dell Technologies announced the launch of its new products and sustainable materials to help address the growing issues...
Ada negara membuat 'naratif palsu' mengenai pandemik sudah berakhir kerana kadar vaksinasi tinggi dan tahap kematian akibat COVID-19 rendah, tetapi realiti menunjukkan sebaliknya. Pertubuhan Kesihatan...
GENEVA: A Covid-19 vaccine effective against multiple variants is possible before the end of 2022, the head of US pharmaceutical giant Pfizer said Wednesday. Chairman...
A new project led by the University of Cambridge aims to help make mussels into a seafood staple for UK consumers. The university is working alongside...
Between 20-30% of all food produced worldwide is lost at various stages of the supply chain before it is ever consumed, said Dr. Patrick...
KUALA LUMPUR (April 14): Hong Leong Investment Bank (HLIB) Research said Malaysia, which is facing an energy trilemma of energy security, energy accessibility and...
The World Health Organization (WHO) on Tuesday, welcomed the setting up of a new Heads of State and Government Group to get the world back on track...
KUALA LUMPUR: THE rising prices of chicken, driven by the increase in cost of chicken feed, warrants creative solutions to the problems and relying...
Several cities in Europe are embracing green energy solutions to make life for residents more pleasant and sustainable – these innovative approaches serve as a model...
PUTRAJAYA (April 14): The rollout of the fifth-generation (5G) network will transform the digital-based economy in the country, said Communications and Multimedia Minister Tan...
European medical cannabis company Cantourage has received two British government licenses that authorise the company to import medical cannabis to the UK. Additionally, the company...
Currently, the global agricultural industry is facing challenges with deteriorating soil health. In order to combat this, Australian scientists are exploring the manufacture of...
In October 2016, students from the Dutch universities TU/e (Eindhoven), TU Delft, Avans (Breda, 's-Hertogenbosch, and Tilburg), and the Eindhoven's vocational colleges built a...
KUALA LUMPUR, April 8 (Bernama) -- Currently there are some ongoing projects between Uzbekistan and its Malaysian partners in the field of agriculture, food industry,...
KUALA LUMPUR, April 9 (Bernama) -The National Science Council (NSC) which met yesterday discussed the National Nanotechnology and Products Roadmap 2021-2025 which should be...
KUALA LUMPUR – Malaysia's rainforests are endowed with a multitude of herbs that are believed to have medicinal and nutritional values. Popular herbs such as rosary...
THE implementation of biodiesel for the domestic sector is still worth it, according to FGV Holdings Bhd as the group could channel Malaysia's crude...
ACCORDING to recent findings of the 2022 Hays Asia Salary guide, 62% of employers in Malaysia said that they were confident about hiring the...
GENEVA: Gergasi farmaseutikal Amerika Syarikat (AS), Pfizer memaklumkan vaksin COVID-19 yang berkesan terhadap pelbagai varian boleh dihasilkan sebelum penghujung 2022. Pengerusinya, Albert Bourla berkata, firma...
The Singapore Institute of Technology (SIT) and Agrocorp International have launched a research programme to further studies on plant-based food alternatives. This programme will leverage science and...
Renewables are expected to account for 22 percent of U.S. electricity production this year, increasing to 23 percent next year, according to the U.S....
Middle East companies focusing on ASEAN are positive about business growth in the region – and a significant 78 per cent view Malaysia as...
A "broken" investment model means a new antibiotic may not reach the market for another decade, according to the head of a $1 billion...
KUALA LUMPUR (April 12): Commercial farming of guarana (Paullinia cupana) in Malaysia is not allowed by the Agriculture Department of the Ministry of Agriculture and...
Because beauty is overwhelmingly addressed from the outside in, brands with 2021 nutricosmetic launches—such as those meeting consumer desire for nutricosmetic powders—boost the growing...
It's not halfway through the year and it is already time to think about 2023. With a six-month (or more) lead time, this is...
Biological products are the fastest-growing class of pharmaceuticals in the United States. Biosimilar and interchangeable products may offer additional treatment options and potentially lower...
Contrary to popular belief, the world is not running out of land for farming and we are not running out of food, says a...
Last week, players teed off in The Masters tournament in Augusta, Georgia, and Scottie Scheffler emerged as champion because in golf, lowest score wins....
KUANTAN: Fifty out of 63 graduates or 79 per cent who participated in the Bio-Agrotech and Bio-Pharmaceutical Career and Entrepreneurship (BeST 2.0) apprenticeship programme...
It's fair to say that the entire world has become more fluent in the language of biology in the last few years. In 2019,...
JASIN: The Ministry of Agriculture and Food Industries (MAFI) is targeting about 80,000 hectares nationwide to be cultivated with grain corn by 2033 to...
OSLO, April 4 — Extracting carbon dioxide from the atmosphere by planting forests and developing controversial high-tech industries will be essential to meet global...
KUALA LUMPUR: Kira-kira 88 peratus pekerja di Malaysia menyifatkan pandemik menjadi pendorong untuk meningkatkan keseimbangan antara tuntutan kerja dan kehidupan, demikian mengikut hasil kaji...
People who are vaccinated and have had a booster shot against COVID-19 recover from symptoms from the Omicron variant more than three days earlier...
Farming may be among the oldest professions in the world; but if it is to have any future, it will increasingly need to rely...
Innovation often leads to new products, but new methods can be just as groundbreaking. It was the chance to help develop those methods that...
KUALA LUMPUR: Malaysian Genomics Resource Centre Bhd (MGRC) mendapat kontrak pengawasan COVID-19 daripada Institut Penyelidikan Perubatan (IMR), unit penyelidikan bioperubatan Kementerian Kesihatan Malaysia (KKM).
PETALING JAYA, April 4 (Bernama) -- Prudential Malaysia, AstraZeneca and Pantai Premier Pathology are collaborating to provide cancer patients access to genomic testing for...
Bananas are the second most common tropical fruit consumed globally, with approximately 119.83 million tons produced worldwide, comprising 16% of world fruit production. But...
The bioeconomy is up and roaring with lion burgers and tiger tacos, but don't worry, no animals are actually killed for the exotic meat....
KUCHING, April 1 (Bernama) -- A special committee will be set up involving the Federal and Sarawak governments to cooperate on further strengthening the country's food security. Agriculture...
High-throughput (HTP) combinatorial methodologies—which include microarrays, lab-on-a-chip systems, microfluidics, parallel pipetting, or robotic-assisted methodologies—are essential to accelerate synthetic biochemical technologies and discovery platforms. They...
IN LINE WITH the growing digitalisation trend driving Agriculture 4.0, Malaysia's leading Agarwood plantation company, DAdvance Agarwood Solutions Sdn Bhd (DAAS) has signed a Memorandum...
Unlike polyethylene terephthalate (PET) plastic bottles which are recycled without difficulty, plastic waste comprising litter such as contaminated food packaging, styrofoam and plastic bags,...
KUALA LUMPUR – Malaysia's economy is expected grow 5.5 per cent this year, driven by recovery in domestic demand and expansion in exports, according to...
COVID-19 is shifting to an endemic disease, and life is getting back to whatever this new normal will be. But for biotech, the pandemic...
Barely a day goes by without one media outlet or another waxing lyrical over the numerous benefits of seaweeds, and how they are going...
Protecting forests, changing diets, and altering farming methods could contribute around a quarter of the greenhouse gas cuts needed to avert the worst impacts...
"The best way to find yourself is to lose yourself in the service of others." – Mahatma Gandhi. This quote best explains how noble the...
The World Health Organization (WHO) has updated its Emergency Use Listing (EUL), which now includes a recommendation for the Johnson & Johnson COVID-19 vaccine...
ST. LOUIS, MISSOURI, US — Benson Hill, a US-based food tech company, and Denofa, a Scandanavia-based protein producer, on April 4 announced a plan to...
Tonnes of non-degradable waste is screened – filtered out – at wastewater treatment facilities each year and brought to landfills. Edinburgh-based start-up Carbogenics is...
TOKYO, March 29 — After the world missed almost all of its targets to protect fast-dwindling nature for the last decade, observers following a...
PETALING JAYA, March 29 — For the longest time, Asian women were unable to get an accurate picture of their breast cancer diagnosis and...
KUALA LUMPUR: The National Farmers Organisation (Nafas), which celebrated its 50th anniversary on Wednesday (March 30), has set five key focus areas to ensure...
Patrik Lundström is pleased with his new pair of Levi's 501s. "The touch and feel is exactly the same as your cotton jeans," he...
KUALA LUMPUR: Duopharma Biotech Bhd has announced its environmental pledges in conjunction with its latest environmental, social and governance (ESG) roadmap. The company said for the...
PUTRAJAYA - Kementerian Kesihatan Malaysia (KKM) memperkukuhkan kerjasama dengan China bagi membangunkan perubatan tradisional Cina. Menteri Kesihatan Khairy Jamaluddin Abu Bakar berkata, usaha itu selari...
KUALA SELANGOR: Agriculture land developers, including corn growers, have been urged to join the Large-Scale Smart Padi Field (Smart SBB) programme. Agriculture and Food Industries...
There's power in numbers, which is why 20 pet food brands from the US, Canada, and New Zealand have now joined in a partnership...
Green. Bio. Natural. Clean. Organic. Eco-friendly. Sustainable. These are words we are confronted with constantly: on billboards, online and on TV. They are pervasive in advertising and...
Artificial intelligence (AI) is an effective tool for fracture detection that has potential to aid clinicians in busy emergency departments, according to a study...
MUAR (March 28): The Black Soldier Fly (BSF) larvae is expected to be an alternative food source for livestock, and a breeding project focused...
KUCHING, March 29 (Bernama) -- A Sustainable Sarawak Blueprint will be developed to guide all government agencies, businesses and communities in achieving the state's...
THE highly anticipated "endemic" phase does not mean that the country will be free of Covid-19 risk, although the easing of restrictions offers a...
Many countries sequencing SARS-CoV-2 genomes are sharing only a fraction of them on public repositories — and many sequences are missing important information, according...
Entrepreneurs, researchers, and amateur mycologists have long been intrigued by the challenge of harnessing mycelium to cultivate mushrooms. There are a variety of different...
KUALA LUMPUR (March 30): Creative and innovative ways in utilising technology are crucial to maintain the palm oil industry's competitive advantage, said Council of...
Across the country we are witnessing a resurgence in student activism. On campuses far and wide, one can hear calls for racial justice, worker...
AMSTERDAM, March 26 ― Scientists have discovered microplastics in human blood for the first time, warning that the ubiquitous particles could also be making...
KUALA LUMPUR: The Federal Land Development Authority (Felda) has launched Smart Plantation Management Solutions (SPMS) to strengthen the farm management of its settlers with...
NEW YORK, March 29 — New research suggests that the world's forests play an even more important and complex role than previously thought. In...
PETALING JAYA: The Malaysian economy is projected to expand between 5.3% and 6.3% this year, driven by continued external demand and improved domestic economic...
PHARMANIAGA Bhd has expanded its presence in the international market by partnering with Prime Healthcare Group, one of the United Arab Emirates' (UAE) leading...
KUALA LUMPUR (March 29): The Northern Corridor Implementation Authority (NCIA) shall facilitate the development of a talent ecosystem to cater for the development of a large-scale,...
The application of life sciences to chemical synthesis is referred to as biotechnology. Over the last few decades, there has been a critical convergence...
On Day 2 of ABLC in Washington, DC, The Digest announced the 50 Hottest Projects in the Advanced Bioeconomy 2022. This year, the focus was...
A common food source has been converted into a biomanufacturing platform that offers a way to rapidly produce mass quantities of biologic drugs for...
REDTONE Digital Bhd in collaboration with the Ministry of Agriculture and Food Industries (MAFI), Department of Agriculture (DoA) and Malaysian Digital Economy (MDEC) will...
Newly published Michigan State University research details how switchgrass, a biofuel crop, can mitigate effects of climate change when grown on marginal land—agricultural land...
Staple crops are limited in their tolerance of a changing climate, forcing researchers and breeders to start to investigate new ways to ensure future...
Artificial sweeteners reduce added sugar content and corresponding calories while maintaining sweetness. A study publishing March 24th in PLOS Medicine by Charlotte Debras and Mathilde Touvier...
Your next trendy handbag could be fashioned from "leather" made from a fungus. Today, researchers will describe how they have harnessed this organism to...
Local agri-commodity industry participants need to take advantage of the global market of about US $ 756 billion (RM3.19 trillion), to position Malaysia as...
KUALA LUMPUR (March 22): The Organization for Economic Cooperation and Development (OECD) forecasts Malaysia to register a gross domestic product (GDP) growth of 6%...
KUALA LUMPUR: The Ministry of Health (MOH) has approved CanSino's single-dose Convidecia Covid-19 vaccine to be used as a heterologous booster. The MOH, in a...
LONDON, March 20 — Ever heard of wakame, nori or spirulina? These are all types of algae. Currently still quite niche, these marine foods...
KUALA LUMPUR (March 22): Local authorities in the country have recorded a total reduction in greenhouse (GHG) emissions in 2021, totalling 157,923.23 tons of carbon...
Malaysia trade for February rose by 17.5% to RM184.75 billion compared to February 2021, the 13th consecutive month of double-digit growth. Exports surpassed RM100 billion...
Researchers at Johns Hopkins Children's Center report evidence from lab experiments that a chemical derived from a compound found abundantly in broccoli and other...
KUALA LUMPUR: Pelaksanaan konsep SMART Sawah Berskala Besar (SMART SBB) mencatatkan manfaat lebih baik, dengan pengurusan lebih efisien yang bermatlamat mempertingkat produktiviti dan pengeluaran...
KUALA LUMPUR – In line with its establishment over 90 years ago, the Forest Research Institute Malaysia (FRIM) remains optimistic about providing the best...
As was perhaps inevitable, the Association of Southeast Asian Nations is facing the spread of the Omicron variant of coronavirus, with cases rapidly rising...
Pharmacy Times interviewed Shannon Hough, director of ClinReview in Clinical Content for McKesson, on the growing shift to biosimilars in oncology, which is impacting patients and practices...
According to FAO (2020), Indonesia produced 9.3 million tonnes of seaweed in 2018 (29 percent of the global total) – capitalising on the country's...
THE Environment and Water Ministry (KASA) plans to prepare a framework for a carbon deal and is in discussion with Bursa Malaysia to establish...
MALAYSIA continued to register the highest number of active jobseekers in Asia, according to the 2022 Hays Asia Salary Guide.  Now in its 15th edition,...
Industry 4.0 technologies are tools CDMOs can use to meet customer needs, not an end in and of themselves. For some projects, traditional systems...
SINGAPORE: In the waters off the north-western coast of Pulau Ubin, Timothy Ng's fish farm gently bobs up and down as each wave passes. Away...
Dr Stephen Wise, Chief Strategic Development Officer for biotechnology business Advetec, talks about the need to improve recycling rates as well as hold producers...
Malaysian Biotechnology company, GK Aqua Sdn Bhd (GK Aqua) has launched the Malaysian Udang Galah Aquaprenuers (MUGA), an initiative to drive employment opportunities amongst...
The results of a study by researchers at the University of Pittsburgh and the University of Pittsburgh Medical Center suggest that the antimalarial drug...
KUALA LUMPUR (March 16): Entrepreneurs involved in vegetable production have been urged to use pesticide-free modern agricultural technology to produce products that are safe...
Having considered the evidence, I am convinced that plastic is one of the best materials ever invented for protecting our food and other products...
We've reached peak biotech formation just as interest in the life sciences industry has created a talent war among executives—and it's time for musical chairs. For patients,...
THERE is high likelihood that the dual wholesale network (DWN) model will be favoured over the single wholesale network (SWN) championed by state-owned entity...
Roche will not be beaten when it comes to pharma R&D. The company has topped our list of top pharma R&D budgets year after...
KUALA LUMPUR: Driven by the effects of the Covid-19 pandemic and ongoing Russia-Ukraine conflict, Malaysia is now reviewing its existing policies to further boost...
Mercedes-Benz AG has firmly established the principle of sustainability as an integral part of its corporate strategy. In addition to CO2-neutral production and the switch...
Bank Negara Governor Tan Sri Nor Shamsiah Mohd Yunus in her speech at the launch of the joint report with the World Bank, Exploring...
Using mRNA technology like that in the COVID-19 vaccines, researchers have demonstrated a successful way to deliver a potential HIV vaccine, researchers at Duke...
KUALA LUMPUR – Padiberas Nasional Berhad (Bernas) has expanded the Large-Scale SMART Paddy Field (SMART SBB) programme to 12 paddy cultivation locations nationwide compared...
Dubai-headquartered international waste management company Averda announced on Wednesday that it is launching a Used Cooking Oil (UCO) service in the UAE to improve...
MALAYSIA will reactivate a business council with Egypt to strengthen the economic collaboration between the two countries. Foreign Minister Datuk Seri Saifuddin Abdullah (picture; right) said both...
WASHINGTON: Pfizer and BioNTech announced Tuesday they had formally asked the United States drug regulator for emergency approval of a second booster shot of...
PUTRAJAYA, March 11  -- The Malaysian Nuclear Agency (Nuklear Malaysia) is working to enhance the resilience of padi seeds to withstand the unpredictable weather in the country. In a statement today,...
Pandemic tailwinds, including the resurgence of per capita income and healthy business activity, are expected to provide a favorable outlook for the waste and...
KOTA KINABALU: Institutions of higher learning should play a bigger role to leverage their resources for a sustainable future, said Prof Datuk Dr Taufiq...
One afternoon in April 2018 I answered my rarely-used home telephone to a barrage of questions. On a crackly landline, a researcher from the...
This week the massive Natural Products Expo resumes after a two-year hiatus due to the pandemic. The show is a must-attend for any emerging...
Strings of sugars called polysaccharides are the most abundant biopolymers on Earth. Because of their versatile and environmentally friendly properties, these molecules could eventually...
The term Metaverse is pretty hot right now. More and more brands are striving to conquer the Metaverse using various integration formats. For example, Gucci is...
A British biotech firm this week got the green light from U.S. regulators to release over 2 million genetically modified mosquitoes in Florida and California as...
A recent systematic review published in Reviews in Aquaculture has evaluated the environmental consequences of insect farming and insect-based diets in aquaculture. The results suggest that the...
When Starbucks reopened its Seattle headquarters last week, its returning workforce found that the coffee chain's disposable paper and plastic cups had been replaced by reusable...
A circular economy focuses on minimizing the negative impact of waste materials on the environment, society, and economy. It aims to reduce the generation...
KUALA LUMPUR (March 7): Malaysia through the National Vaccine Development Roadmap (PPVN) is developing methods to administer the Covid-19 vaccine orally or using nasal spray,...
JOHOR BAHRU: The Ministry of Agriculture and Food Industries (MAFI) will continue giving due attention to the needs and issues faced by livestock industry...
KUALA LUMPUR: Every year, Malaysia loses an estimated RM476 million in recyclable resources in an industry that is considered as high value simply because...
JOHOR BAHRU (March 7): The Ministry of Agriculture and Food Industries (MAFI) will continue giving due attention to the needs and issues faced by...
PARIS, March 9 — You might have already heard about dogs sniffing out cancer. Now, it seems that some ants might also be able...
MERSING, March 9 -- Prime Minister Datuk Seri Ismail Sabri Yaakob has asked the Science, Technology and Innovation Ministry (MOSTI) to focus on producing two...
PARIS, March 7 — A vast study carried out by researchers in more than 400 forests around the world provides clues for restoring or...
KUALA LUMPUR, March 9 (Bernama) -- Malaysia gained new economic growth with RM306.5 billion worth of approved investments in the manufacturing, services and primary sectors...
COVID-19 can cause the brain to shrink, reduce grey matter in the regions that control emotion and memory, and damage areas that control the...
KUALA LUMPUR: Kementerian Pertanian dan Industri Makanan (MAFI) optimis pelaksanaan program SMART Sawah Berskala Besar (SMART SBB) mampu membantu mencapai sasaran Tahap Sara Diri...
A team of researchers working within the Center for Bioenergy Innovation (CBI) at Oak Ridge National Laboratory has discovered a pathway to encourage a...
The Covid-19 pandemic gave rise to the largest remote work "experiment" in history, accelerating a long-term trend towards flexible, remote work, and digitalization. The percentage of...
THE Agriculture and Food Industry Ministry (Mafi) is modernising the country's agricultural industry in line with the National Agrofood Policy 2021-2030 to ensure food...
KUALA LUMPUR (March 9): The government may be releasing the details of its 2050 net-zero emissions target this year, said Minister in the Prime Minister's Department (Economy) Datuk Seri Mustapa...
By uncovering the subtle difference between two varieties of a protein, researchers from the Perelman School of Medicine at the University of Pennsylvania may...
NILAI (March 7): The Technical and Vocational Education and Training (TVET) programme offered at universities, especially in the field of agriculture, will be able...
Headquartered in France, Valneva, is an established European specialty vaccine company that has already commercialised the Japanese encephalitis vaccine IXIARO/JESPECT and the oral cholera...
According to Ohad Maiman, founder and CEO of The Kingfish Company, they can indeed – although he warned that sustainability is by no means...
Lately, we all seem to need a drink and world's largest brewer Anheuser-Busch's Brazilian arm is making it more green by tapping into Israel's...
KUALA LUMPUR: Malaysia recorded RM306.5 billion worth of approved investments in the manufacturing, services and primary sectors in 2021 -- the highest amount of...
Researchers have found that the "mother" of all stem cells, known as totipotent stem cells, have a much slower rate of DNA replication, which...
Hopes for docile agriculture markets in 2022 have already been blown out of the water. Instead, we could be headed for a volatile year...
KUALA LUMPUR, March 9 -- The global market cannot replace the loss of Black Sea's vegetable oil exports without sizeably reducing oil and fat consumption...
Malaysia's sustainable agriculture sector has launched a new initiative to use the UAE as a springboard to penetrate new markets across the GCC region...
KUALA LUMPUR: The ProDetect® COVID-19 Antigen Rapid Test, manufactured in Malaysia by Medical Innovation Ventures Sdn Bhd (Mediven®), recently obtained a 100 per cent...
PARIS, March 1 — From searing "heat islands" to flash floods and rising seas, an increasing torrent of climate change impacts threatens half of...
More than 20 years after the first release of the human genome, scientists at the Ludwig-Maximilians-Universität München and the Max Planck Institute for Plant...
KUALA LUMPUR (Bernama) – Any policy embracing initiatives to boost food productivity holistically is deemed conducive to addressing national food security risks only if...
LONDON, Feb 28 (Reuters) - Vaccinating 70% of the population in every country in the world against COVID-19 by mid-2022 has been the World...
MERSING (March 1): The Ministry of Agriculture and Food Industries (MAFI) has always worked closely with industry players in charting the direction of the...
NAIROBI: The United Nations on Wednesday agreed to start negotiating a world-first global treaty on plastic pollution in what has been hailed a watershed...
The Halal industry is set to expand globally from USD$3.1 trillion in 2018 to USD$5 trillion by 2030, with a similar upward trend from...
Drug development always comes with a high risk of things going awry. One commonly quoted statistic is 90% of programs fail during the clinical...
DUBAI: The Ministry of Agriculture and Food Industry (MAFI) has managed to attract potential investments worth RM455 million through its participation in the Sustainable...
The Global Leaders Group on Antimicrobial Resistance today called on all countries to reduce the amount of antimicrobial waste entering the environment. This includes researching and...
GENEVA: The World Health Organisation (WHO) warned on Wednesday of a sharp increase in the prevalence of anxiety and depression related to the Covid-19...
According to new research, life sciences firms in England and Wales are hiring R&D and laboratory scientists in record numbers, as the government continues...
The topline of the official press release of the latest report by the United Nations' Intergovernmental Panel on Climate Change (IPCC) calls global warming "a threat...
There's no doubt about it: Livestock operations create waste that must be dealt with in some way. Animal manure is a valuable fertilizer, but...
KUALA LUMPUR (March 3, 2022): An ambitious purpose on innovation, a synergised ecosystem  and a 'bridge' between research and commercialisation - these are among the...
KUALA LUMPUR: The demand for paracetamol has doubled due to the Covid-19 Omicron wave, with the price of its raw materials increasing more than...
KUALA LUMPUR, Feb 28 -- The National Farmers Organisation (NAFAS) has signed a memorandum of understanding (MoU). worth RM100 million, with ARJ Holding LLC...
Mitsubishi Chemical Holdings Corporation (MCHC, Chiyoda-ku, Tokyo) announced earlier this week that Diamond Edge Ventures, Inc. (DEV, a wholly-owned subsidiary of MCHC") has invested...
FOLLOWING warnings that Malaysia may be one of the countries to be hit by cyber-attacks following the war in Ukraine, a cyber security company...
The FDA has accepted for review a biologics license application (BLA) supporting interchangeability for Alvotech's high-concentration, citrate-free formulation of its adalimumab biosimilar referencing Humira...
Air is the most important factor affecting silage fermentation. It exerts its influence through the activities of aerobic micro-organisms such as bacteria, yeast and...
The emergence of electric vehicles has created a spike in the usage of lithium-ion batteries. Consequently, there is a need for diagnosing battery health...
DUBAI (Feb 21): Eight Malaysian companies today inked over US$47 million (RM197 million) worth of investments with United Arab Emirates (UAE) based enterprises during...
KUALA LUMPUR (Bernama) – Malaysia is poised to have its own medical town of international standard in the city with the completion of the 'Health...
DUBAI (Feb 21): Malaysia is an ideal partner in sustainable agriculture as the country has all the elements, as well as opportunities required for sustainable...
KUALA LUMPUR (Feb 22): Global plastics use in 2020 is estimated to have declined by around 10 million tonnes (Mt) or 2.2%, which is...
PHNOM PENH (Feb 24): Malaysia's economic development and total foreign direct investment (FDI) in 2021 showed that the country is on good track to keep its projections...
Electricity use has a much bigger environmental impact than waste when it comes to single-use technologies (SUT), and drug makers trying to make medicine...
BANGKOK (Feb 22): Members of the Asia-Pacific Economic Cooperation (APEC) should play a role in addressing some of the key food security challenges in...
PARIS, Feb 22 — Less than 10 per cent of the plastic used across the world is recycled, the OECD said today, calling for...
With innovation, drug pricing, IPOs, follow-on markets, and the M&A deal environment top of mind across biotech, we again gathered a diverse group of...
PUTRAJAYA: Kesan advers susulan imunisasi yang dipantau secara dekat (AESI) seperti radang otot jantung atau lapisan jantung (miokarditis/perikarditis) serta pembekuan darah vena dengan kiraan...
The sunlight that hits Earth for approximately one hour corresponds to humanity's total energy consumption for an entire year. Using the Sun's energy to capture greenhouse...
Plant-based meat alternatives could account for 6% of total meat consumption by 2030 if the sector continues to expand at the current rate, according...
KUALA LUMPUR, Feb 21 — The halal industry which has been identified as a strategic and high-impact sector under the 12th Malaysia Plan (12MP)...
FRANKFURT: The world is becoming "better prepared" to deal with future variants of the coronavirus, the CEO and co-founder of German vaccine-maker BioNTech told...
DUBAI: Malaysia ialah rakan kongsi ideal pertanian lestari kerana ia memiliki semua unsur seperti rizab yang bernilai, sumber alam dan bahan mentah serta peluang...
KUCHING, Feb 21 -- Sarawak aims to attain sustainable growth and prosperity by becoming a Southeast Asian powerhouse to provide the region with affordable and reliable...
A circular economy is a recent fashionable way of redefining growth, moving away from the current "take-make-waste" industrial model, which tries to create growth...
Cardiovascular disease, also known as heart diseaseTrusted Source, affects the body's heart and blood vessels. An estimated 18.2 millionTrusted Source adults aged 20 years and older have coronary...
Who's hot, what are they building, where, how and with whom? Where's your opportunity in the bioeconomy boom? If you missed last week's ABLC...
The European Commission announced an investment of over €110 million into LIFE programme integrated projects for environmental and climate protection, selected after a call...
Malaysians are grappling and fighting for improvement of the economy following the outbreak of COVID-19. Good communication is a fundamental tool in achieving strong human...
Total medical devices industry venture financing deals worth $585.7m were announced in Asia-Pacific in January 2022, led by $100m venture financing of Yikun Bio,...
Despite only representing about 1 percent of global seaweed cultivation volumes, green macroalgae (Chlorophyta) could play a decisive role in the commercial seaweed sector...
Bacteria are known for breaking down lactose to make yogurt and sugar to make beer. Researchers headed by teams at Northwestern University, LanzaTech, and...
THE Ministry of Agriculture and Food Industries (Mafi) is committed with its target of attracting RM350 million worth of investments during the Sustainable Agriculture...
As part of an ongoing initiative to nurture local talents in biomedical engineering, Universiti Malaya (UM) has signed a Memorandum of Understanding (MoU) with...
To help make the Philippines more food secure, the country's Bureau of Fisheries and Aquatic Resources (BFAR) is expanding fish hatchery capacity and targeting...
New advancements in industries such as technology, artificial intelligence (AI), machine learning, big data analytics and the Internet of Things (IoT) are all hallmarks...
Krisis rantaian bekalan melanda dunia mula memberi impak kepada negara. Pengguna melaporkan kesukaran mendapatkan bekalan bahan makanan seperti telur ayam dan sayur-sayuran. Harga bahan...
Researchers say that just two to three average-sized cups of coffee per day contains enough caffeine to trigger a cascade effect, which reduces the...
Madagascar is the most important country for vanilla production—the fragrant ingredient that is a favorite flavor for ice cream, cakes and cookies. The vanilla...
Indonesia's energy ministry plans to begin road tests for a biodiesel programme using 40% palm based bio-content (B40) this month. The world's largest palm oil...
THE Malaysian economy is well-positioned to continue benefitting from the expansion in global trade and investment activities following the acceleration of the Covid-19 booster...
DUBAI, Feb 11 -- The Malaysia Pavilion at Expo 2020 Dubai takes pride in showcasing sustainable food-based agricommodities, namely palm oil, cocoa and pepper with impactful...
Among the dozens of policy innovations that Congress must consider in climate change legislation is a tool that could help trigger the next stage...
KUALA LUMPUR – Biotechnology company pioneering messenger RNA (mRNA) therapeutics and vaccines Moderna, Inc. today announced plans to establish a new subsidiary in Malaysia, alongside...
KUALA LUMPUR: The Asia Pacific (Apec) region recorded a double-digit growth in trade volume and value between January and September last year, according to...
Australians with diabetes will now have access to the next-generation Dexcom G6 Continuous Glucose Monitoring (CGM), ensuring they can use the latest technology to...
KUCHING: Lembaga Kemajuan Sagu dan Nipah (LKSN) bakal memacu perkembangan industri sagu dan nipah dalam memperkasa ekonomi masyarakat luar bandar di Sarawak. LKSN diluluskan Dewan...
The vivid blue color of a new brand of Dutch soda doesn't come from food coloring: The startup making the product, called Ful, makes the...
Despite the emergence of the Omicron variant of the COVID-19 virus and the occurrence of severe flooding in the Klang Valley and several states...
Malaysian Genomics Resource Centre Bhd, a genomics and biopharmaceutical specialist, today announced that it recorded revenue of RM7.63 million for the second quarter ended...
PENDANG: Kerajaan negeri bersama Pihak Berkuasa Pelaksanaan Koridor Utara (NCIA) menyasarkan peningkatan hasil padi sehingga lapan tan per hektar menjelang 2026 menerusi Program Model...
STOCKHOLM, Feb 15 — The torrent of man-made chemical and plastic waste worldwide has massively exceeded limits safe for humanity or the planet, and...
WASHINGTON, Feb 17 — Observations showing a roughly donut-shaped cloud of cosmic dust and gas shrouding a huge black hole at the heart of...
The "acute phase" of the Covid-19 pandemic could end this year if 70% of the world's population is vaccinated by July, the World Health...
NEW YORK, Feb 14 — Two heads of broccoli, a spoon of mustard and a sprinkling of red onion. It may sound like a...
PARIS, Feb 17 — Sneakers made from banana or pineapple leaves, dresses from nettles or fish scales — the search for sustainable materials has...
PUTRAJAYA: The agrofood insurance and takaful scheme, which among others provides income protection to farmers whose crops are damaged due to natural disasters or...
KUALA LUMPUR (Feb 7): Bioalpha Holdings Bhd has obtained the approval from the National Pharmaceutical Regulatory Agency (NPRA) to commence human clinical trials in Malaysia...
JERANTUT (Feb 8): The Ministry of Domestic Trade and Consumer Affairs (KPDNHEP) and the Ministry of Agriculture and Food Industries (MAFI) are working hand...
KUALA NERANG: Kedah Rubber City (KRC) is set to attract potential investments worth RM10 billion and create 15,000 job opportunities by 2025, which will...
KUALA LUMPUR: Various indicators are clearly showing that the country is on an excellent track towards recovery from the health and economic crisis that began...
A new survey by Kidney Cancer UK has revealed that two-fifths (40%) of patients are waiting over 84 days for a diagnosis, which is...
German chemical giant Bayer has entered into an agreement with Canadian agriculture biotech company MustGrow to commercialise bio-pesticides from mustard seed, according to Biomarket Insights. As...
NEW YORK, Feb 4 ― The Future Forum consortium's new Pulse report shows just how massively remote working has been adopted by the world's...
PUTRAJAYA: The Health Ministry is strengthening the Covid-19 Clinical Care Pathway for the purpose of introducing the latest antiviral drugs to treat high-risk Covid-19...
Soil tillage on farms may significantly reduce in crops the availability of ergothioneine (ERGO), an amino acid produced by certain types of soil-borne fungi...
DUBAI, Feb 9  -- Malaysian palm oil-based products namely food products, cosmetics and pharmaceuticals will be made available at LuLu Hypermarkets in Dubai, following...
KUALA LUMPUR: Keluaran Dalam Negara Kasar (KDNK) Malaysia diunjurkan berkembang tiga peratus tahun ke tahun bagi suku keempat 2021 berbanding penguncupan 4.5 peratus pada...
A light caramel liquid shines in a line of flasks in a New Zealand laboratory. It could easily be mistaken for the latest batch...
If you've already had COVID-19, your natural antibodies may last as long as 20 months, a new study suggests. While this is reassuring, experts are...
The M&A splurge in ethanol was the most intense in five years. Four out of the five top ethanol producers were involved in a...
KUALA LUMPUR (Feb 8): The labour market has been improving since last December with a lower unemployment rate of 4.2% with 687,600 unemployed, while...
Malaysia's pharmaceutical industry recorded RM397.67 million of approved investment from January to September 2021, exceeding the highest full-year figure approved in 2017. The sector...
KUALA LUMPUR, Feb 7 -- Peru's agrifood product exports to Malaysia rose by 51.7 per cent year-on-year during the period of January to October 2021. According to a...
LONDON, Feb 5 — Coral reefs that anchor a quarter of marine wildlife and the livelihoods of more than half-a-billion people will most likely...
Washington long has demonstrated the benefits of innovative companies. Boeing was founded here and powered an aerospace industry that transformed the world. Microsoft was created...
PUTRAJAYA, Feb 8  -- The National Pharmaceutical Regulatory Agency (NPRA) has received 1,047 reports of adverse events following immunisation (AEFI) associated with the COVID-19 Pfizer-BioNTech vaccine as...
Studies by Embrapa Suínos e Aves (SC) show that from a nutritional point of view rice can complement or replace corn in animal feed. The conclusion...
NIBONG TEBAL, Feb 8 -- To support government policy in the implementation of Technical and Vocational Education Training (TVET), the Solid Waste Management and Public...
Malaysia has become the most attractive country in Southeast Asia for foreign investors, driven by the success of attracting more than RM220 bil approved...
Disinformation around Covid vaccines has existed as long as the jabs themselves. Unverified studies, unproven claims and out-of-context data are regularly shared on websites and...
Scientists at the University of Florida Institute of Food and Agricultural Sciences (UF/IFAS) are now one step closer to developing plants with the ability...
The World Health Organisation warned Tuesday that the vast amount of waste produced in tackling the Covid-19 pandemic posed a threat to human and...
Malaysia's external trade improved exponentially in 2021, registering historic performance with trade, exports, imports and trade surplus reaching an all-time high. The country's total trade...
China will toughen law enforcement to curb monopoly practices and unfair competition in the pharmaceutical industry as the government seeks to foster a good...
Selama 50 tahun, Perbadanan Kemajuan Pertanian Selangor (PKPS) teguh berbakti kepada rakyat Selangor seiring dengan peredaran zaman yang memerlukan adaptasi teknologi dan inovasi untuk...
The Climate Law adopted by the European Commission requires that EU greenhouse gas emissions and removals should be balanced within the Union, at the...
The Government-Industry TVET Coordination Body (GITC) has been established as a collaborative platform in steering the national TVET (technical and vocational education and training)...
The potential demand for biosimilars undoubtedly generates an enormous opportunity for biopharmaceutical companies. However, biosimilar development and commercialiszation is an inimitably complex endeavour requiring...
A Chinese and US team investigated the effect of feeding amla fruit on he nutrient digestibility, fermentation parameters, and milk production of lactating dairy...
Expectations for a more sustainable supply chain within the apparel sector keep growing. Designers and their peers working within clothing and retail brands are...
Malaysia has been battling the COVID-19 pandemic for more than two years now. It has brought about a huge transformation to several matters such...
Coalition urges reformation of EU-wide drug research and development to drive treatment optimisation. A coalition of 29 leading European cancer organisations led by The European...
Supporting holistic health and wellness continue to be at the forefront of trends in the food and beverage (F&B) industry, with the COVID-19 pandemic...
An environment-friendly process to treat and recycle wastewater in Oman has won an award from the Ministry of Higher Education, Research and Innovation. The process...
Malaysia's export performance will continue to benefit from external demand and the global technology upcycle, while high commodity prices will provide further impetus to...
A team of scientists from Nanyang Technological University, Singapore (NTU Singapore) has developed a predictive computer programme that could be used to detect individuals...
In those plants with a single reproductive episode, called monocarpics, the onset of reproduction is marked by the formation of the first flowers. The...
The technology has the scope to be used in other farm sectors and has received Government funding.
As we sprint toward 2022, it is hard not to reflect on the pandemic-driven lessons that life sciences innovators have shared across the globe....
A protein that masterminds the way DNA is wrapped within chromosomes has a major role in the healthy functioning of blood stem cells, which...
We're keeping our finger on the pulse and bring you a comprehensive summary of the latest business updates from the global poultry industry this...
The color of smoke coming out from chimneys can vary greatly based on its source and how it is produced. For instance, small coal...
VARIOUS incentives for hiring employees and training programmes through Biokerjaya @ My Future Agro have proven to develop groups of skilled employees and entrepreneurs...
Biomedical researchers at Case Western Reserve University report that their latest innovation in developing synthetic platelets could help save lives by rapidly stabilizing clots...
NILAI: Sektor penternakan merekodkan pengeluaran berjumlah lebih RM20 bilion pada tahun lalu. Ketua Pengarah Veterinar, Datuk Dr Norlizan Mohd Noor, berkata jumlah itu menunjukkan potensi...
KUCHING (Jan 26): Samsung Engineering Co Ltd, one of the world's leading engineering, procurement and construction (EPC) and project management companies, has signed a memorandum of understanding...
Traditionally, Malaysian enterprises tend to see and use technology in a supporting role within the business, divorcing it from larger business strategy. Research has...
GENEVA, Jan 24 (Reuters) - The head of the World Health Organization (WHO) warned on Monday that it was dangerous to assume the Omicron...
The Philippines' overall agricultural output grew at an annual pace of 0.6% by value in October-December, after four consecutive quarters of contraction, reported Reuters. Gains were...
While filming the two most recent special episodes of Follow the Food, I visited several farms around the world that, on the surface at...
The 2022 Global Risks Report published by the World Economic Forum on Jan 11 has a grim outlook for the future. Experts and decision makers surveyed for...
Pfizer and BioNTech have announced the beginning of a clinical study to evaluate the safety, tolerability and immunogenicity of an Omicron-based vaccine candidate in...
KUALA LUMPUR (Jan 26): IOI Corp Bhd is targeting to reduce its reliance on oil palm by planting 200ha of durian within five years...
THE circular economy is an environmentally friendly economic approach aimed at reducing waste of resources, maximising use of materials and allowing regeneration of the...
A digital economic plan at the state level will be coordinated through the National Council of Digital Economy and Fourth Industrial Revolution (MED4IR) to...
There were many memorable moments for the European biotech sector in 2021. Over the past year, investors and companies in the life sciences sector have been...
Mariculture – the farming of marine species in ocean and coastal environments – is rapidly gaining attention for its potential to be a low...
The Credit Guarantee Corporation of Cambodia (CGCC) has partnered with the Biogas Technology and Information Center (BTIC) to promote the investment of commercial biogas...
MALAYSIA's trade surpassed the RM2 trillion mark for the first time for the period of January to November last year, thanks to the resilient...
In the 41-year HIV epidemic, no treatments have been approved to completely clear the virus largely because of its ability to live on in...
NILAI: The country's livestock industry, including poultry and ruminants, recorded a total production worth more than RM20 billion last year, said Department of Veterinary...
LONDON, Jan 25 — Known for its bags made from scraps and other recycled materials, the Been London brand has now gone one step...
KUALA LUMPUR: Kementerian Sains, Teknologi dan Inovasi (MOSTI) akan memfokuskan kepada tiga bidang utama iaitu kenderaan elektrik (EV), sekuriti kesihatan negara dan inovasi sosial...
Data on clinical trials conducted in 2021 show breast cancer was the most studied disease, with COVID-19 in second place, says pharmacutical company Phesi Phesi,...
A research team from the Chinese Academy of Sciences (CAS) has discovered that with appropriate agricultural management, Methane (CH4) and Nitrous Oxide (N2O) production in paddy...
KUALA LUMPUR: The Malaysian Recycling Alliance (MAREA), which comprises the country's 10 leading fast-moving consumer goods companies, has targeted to recycle an initial 5,000...
PUTRAJAYA: The National Agricommodity Policy (DAKN) 2021-2030 will drive the development of the agricommodity sector in a more sustainable, competitive and market-oriented manner in...
JAKARTA: Indonesia is targeting to start local production of two COVID-19 antiviral pills, Molnupiravir and Paxlovid, in April or May this year in order...
KUALA LUMPUR, Jan 19 -- The application of smart farming in Malaysia is still in the early stages with more room for enhancement once the...
Seventy leading companies and financial institutions have called on the United Nations (UN) to start negotiations on a comprehensive, legally binding treaty to tackle...
As digital adoption becomes essential, the public sector and private enterprises should also be wary of security functions that must be included in their...
TOKYO, Jan 16 — A Japanese university said Friday it has successfully transplanted stem cells into a patient with a spinal cord injury, in...
Weather in 2021 showed up in superlatives. Wettest. Driest. Hottest. Coldest. Deadliest. Our collective consciousness around the changing climate was no doubt elevated. Unfortunately, it...
JAKARTA (Jan 17): Indonesia's Energy Ministry plans to begin road tests for a biodiesel programme using 40% palm-based bio-content (B40) in February, a senior...
THE Malaysian Investment Development Authority (Mida) is committed to building a sustainable investment ecosystem for Malaysia this year. In its recent annual media appreciation and...
SUNDAY, Jan 16, 2021 (HealthDay News) -- The time to upgrade your mask is now. In a departure from its prior advice on face masks,...
KUALA LUMPUR (Bernama) -- Hasnul Amri Jamaluddin joins a growing number of young agripreneurs who are capitalising on booming consumer demand for the MD2 ...
Globally, we are witnessing an ongoing worldwide energy shortage, environmental crisis and rising raw renewable energy material costs. Along with this, we see rising concern for climate change...
KUALA LUMPUR: HSBC believes the Malaysian economy has one of the brighter outlooks in the region and will emerge from a "double-dip" recession despite...
Our world is undergoing climate changes that have triggered a spate of calamitous disruptions on agricultural production and overall food security. From the devastations of tropical...
Researchers from the University of Birmingham, U.K., and Duke University, U.S., have created a new family of polymers from sustainable sources that retain all...
The move to Bioprocessing 4.0 depends heavily on advancing sensor technology. Only then can one accurately monitor and control biochemical reactions occurring in living...
That mornin' cup of joe will taste even better knowing it was brewed in a biobased coffee maker. Yep, biobased appliances are going mainstream...
KUALA LUMPUR: New Zealand-based Malaysian researcher Dr Vickneswaran M Veloo believes that Nexus air disinfection technology using UV-C developed in Malaysia (NX-UVC Shield) is...
Many Kenyan poultry farmers still opt to use antibiotics to treat infections. Studies show however, there is a high prevalence of resistance to clinically...
High-value metals make the modern world go round, but the way we extract and dispose of them is far from sustainable. Biomining could be...
TECHNOLOGY is applied to meet the world's food security needs and ensure the sustainability of the food supply chain. Synthetic technology in food science is...
Exxon Mobil on Tuesday pledged to cut to zero its net carbon emissions from its global operations by 2050, catching up with rivals who are...
Sea Green aims to enhance aquacultural value chains from end-to-end through the digital, organisational, and commercial enablement of coastal communities. Operating within the guiding principles...
In recent years, sophisticated technologies, such as artificial intelligence (AI) and machine learning (ML), have been invaluable resources throughout a growing number of industries....
This famous saying by Peter Drucker highlights this: You can come up with a gold-standard strategy, but it will fail if your organisation's culture...
GENEVA (Jan 13): The World Health Organisation (WHO) on Wednesday cautioned and urged for preparedness against concurrent outbreaks of COVID-19 and other respiratory diseases...
SETIU: Kajian Lembaga Pembangunan Nanas Malaysia (LPNM) mendapati 90 peratus pengusaha nanas hasil program LPNM, berjaya memperoleh purata pendapatan RM5,000 sebulan, sekali gus mengeluarkan...
JAKARTA, Jan 7 (Bernama): Green investment in the circular economic system will create 4.4 million new job opportunities in Indonesia by 2030, according to...
PUTRAJAYA: Eksport Malaysia pada November 2021 meningkat sebanyak RM27.5 bilion atau 32.4 peratus kepada RM112.2 bilion berbanding tahun sebelumnya. Sementara itu, jumlah dagangan Malaysia bagi...
THE World Health Organisation (WHO) said that current COVID-19 vaccines may need to be updated if they are to provide continued protection against emerging...
Malaysia's agriculture and food sector has been experiencing significant supply chain disruptions ever since the Covid-19 pandemic hit us in early 2020. The sector is...
A team of scientists from NTU Singapore and Harvard T.H. Chan School of Public Health has developed a 'smart' food packaging material that is biodegradable, sustainable...
Bosa Malvasia wine is native to the idyllic hillscapes of Western Sardinia. The best way to sample it is via the Bosa Malvasia Route....
As robotics spreads to more industrial and service sectors, one of the most important tasks ahead for policymakers will be to harness the economic...
Nowadays, our livestock can be seen as Olympic athletes and the question is how to keep high productive livestock healthy. Feed plays a major...
As an Earth scientist, I was pleased to see it was the soil. I shouldn't have been surprised. Farmers have known this for centuries. Soil...
A new review paper presented in the Sustainability journal looks at key questions around the current issues, debates, and trends surrounding the development of a sustainable...
Last year began with a surge of hope as the first vaccine doses protecting against COVID-19 rolled out worldwide. Then, in July, that surge of hope...
SETIU, Jan 11 — A study conducted by the Malaysian Pineapple Industry Board (LPNM) found that 90 per cent of pineapple entrepreneurs, produced under...
Biofuel demand in the European Union is set to fall by 2031 as the transport sector shifts from fossil fuel. Palm oil imports are also...
Evolution is a great concept. As AI scientists we use it all the time to develop better algorithms rewarding and punishing them according to...
According to researchers, a newly developed strategy could improve the quality of generic drugs by assessing process control and process risk. In addition to...
Humanity's efforts to modify food plants is as old as farming itself, some 10,000 years. Before genetic engineering became possible, farmers have used simple...
HULU LANGAT (Jan 10): The Solid Waste Management and Public Cleansing Corporation (SWCorp) collected 82,850 tonnes of solid waste from six states affected by...
LONDON, Jan 11 — Only one in 10 World Economic Forum members surveyed expects the global recovery to accelerate over the next three years,...
China has been overhauling its health-care system with the aim of providing broader access to quality drugs for its enormous population. The result: Drug...
Embrapa Florestas, part of the Brazilian Agricultural Research Corporation (Embrapa) and Brazilian company Polli Fertilizantes Especiais are developing a nano-fertiliser to combat one of...
Natural gas can be used as fuel for generating electricity, heating and powering transportation. It is also the raw material to manufacture hydrogen and...
Washington/Berlin, Jan 5 -- Ten trends in technology, career-making and finance are on course to radically change people's lives in the next decade. While...
KUALA LUMPUR (Jan 1): Preliminary results of a study conducted by the Pontifical Catholic University in Chile (UC) showed that the Covid-19 Sinovac vaccine...
THE Johor Fisheries Department plans to introduce 10 cockle farms this year, mainly centred in Pontian. It is part of the state government's initiative to...
Malaysia intends to implement its nationwide adoption of the B20 palm oil biofuel programme by the end of the year, the country's palm oil...
A mere "The Year in Rewind" as we sail into 2022? Not the good ship Digest! Instead, we dust off our crystal ball and...
These are the heavy hitters of medtech, the 100 biggest companies in the medical device industry ranked by annual revenue. They have approximately $421...
Soil health refers to the ability of soils to perform vital living system functions in accordance with their potential and over time, and is...
KUALA LUMPUR: Lembaga Minyak Sawit Malaysia (MPOB) berjaya membangunkan lebih 10 jenis poliol berasaskan sawit baharu untuk diaplikasikan dalam bahan polimer, khususnya poliuretana yang...
PARIS, Jan 6 — The most basic everyday activities, from working to shopping and going to school, have completely transformed during the Covid-19 pandemic,...
BERLIN, Jan 6 — Germany's BioNTech and US pharma giant Pfizer, which together developed a Covid-19 vaccine in record time, said Wednesday they are...
And so, 2022 is shaping up to be the year of natural beauty, with a focus on superfoods, but also, and above all, on...
Turkey's waste management policy should be renewed, and the treatment systems should be operated at full efficiency so that the marine mucilage invasion in the Marmara Sea would...
TWO years into the COVID-19 pandemic, the Malaysian economy is coming out of its economic trough in 3Q2021 (gross domestic product (GDP) at -4.5%...
A team of researchers have concluded that savings from biosimilars from 2021 to 2025 could total $38.4 billion, if the downward pressure biosimilars exert on reference...
ALOR GAJAH: Sektor agromakanan negara dianggarkan mengalami kerugian kira-kira RM67.72 juta membabitkan 5,500 pengusaha sektor berkenaan yang terdiri daripada penternak, peladang dan pesawah, akibat...
This is a top 10 Ranking of the most influential people in Bioplastics. This ranking is based on my personal opinion having followed the news...
Many traditional talent management processes were not designed for today's increasingly digital landscape. Working in the Human Resources Department, I genuinely feel that more...
With the U.S. facing the biggest surge of COVID-19 infections to date, the FDA has decided to amend the emergency use authorization (EUA) for...
Aquaculture producers are using probiotics as a sustainable way to prevent disease, boost growth and improve the health of their fish – but a recent...
In a year highlighted by unexpected disruptions and mounting uncertainties, China is set to secure stable growth with the help of its swift policy...
The secret to producing large batches of stem cells more efficiently may lie in the near-zero gravity conditions of space. Scientists at Cedars-Sinai report...
It's no secret that enteric disease costs the poultry industry billions of dollars each year, and that maintaining intestinal health has become significantly more...
Converting annual crops to perennial bioenergy crops can induce a cooling effect on the areas where they are cultivated, according to a new study. Cultivation...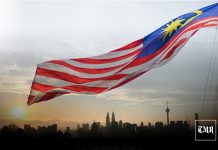 2021 was predicted to be the year of recovery for Malaysia. However, many events this year turned out to be reminiscent of some events...
AN international team of scientists, led by Nanyang Technological University, Singapore (NTU Singapore), has linked increased air pollution to an uptick in cases of...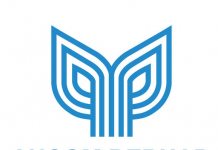 KUALA LUMPUR: Ancom Crop Care Sdn Bhd (ACC), a wholly-owned subsidiary of Ancom Bhd, has acquired an 80 per cent equity interest in Shennong...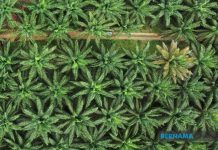 As the world's appetite of palm oil is see rising along with global population, the edible oil will continue to be under...
All the large feed producers are looking for new and more sustainable feed ingredients, substituting fish meal and soy as protein and omega-3 ingredients....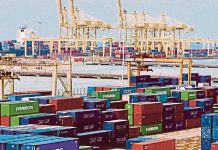 KUALA LUMPUR: Malaysia's trade breaches the RM2 trillion mark for the first time, in just 11 months, with economists saying the latest November figures...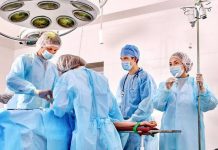 JAKARTA, 27 Dis -- Indonesia is building a new international hospital in Denpasar City, Bali in a bid to woo medical tourists and encourage its...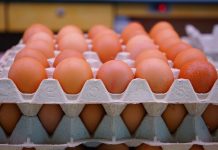 Avian pathogenic E. coli (APEC) is a costly disease in poultry and can affect broilers and breeders as well as layers. In long-lived birds it...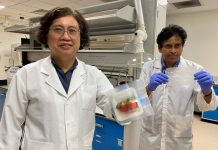 A team of scientists from Nanyang Technological University, Singapore (NTU Singapore) and Harvard T.H. Chan School of Public Health, US, has developed a 'smart'...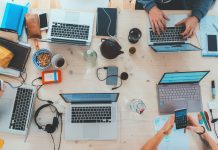 MANY traditional talent management processes were not designed for today's increasingly digital landscape.  Working in the Human Resources Department, I genuinely feel that more professionals...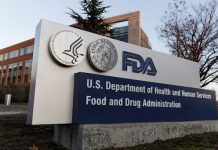 WASHINGTON, Dec 24 -- The U.S. Food and Drug Administration (FDA) on Thursday authorized American pharmaceutical company Merck's oral antiviral for the treatment of...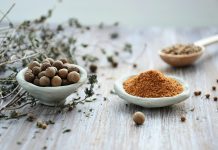 The acacia gum, also known as gum Arabic or E414, has been recognised by the U.S. Food and Drug Administration (FDA) as a dietary...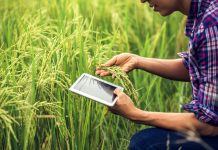 (Dec 29): Climate tech funding saw explosive growth in 2021, yet the startups garnering the most investment are not necessarily the ones that go the...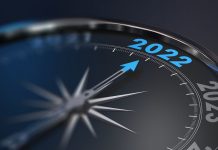 When news of COVID-19 first spread, few of us could have imagined how disruptive the pandemic would be, how it would impact nearly every...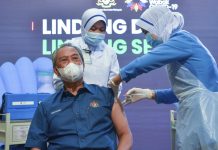 KUALA LUMPUR, Dec 26 — The availability of a vaccine to the dreaded SARS-CoV-2 virus in 2021 was like a light at the end...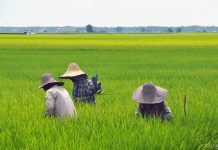 SABAK BERNAM: Working in air-conditioned machines in padi fields was at one time unheard of. However, second generation padi farmer Khairul Affendi Jarnuri from Sekinchan...
PUTRAJAYA (Dec 27): The Environment and Water Ministry (KASA) on Monday (Dec 27) approved the use of portable pyrolysis to facilitate the disposal of solid waste generated...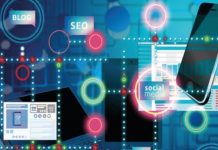 Malaysia is transitioning from a labour-driven economy to a knowledge-driven society. Many countries including Malaysia want to become industrial communities. Since the use of...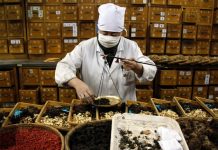 KUALA LUMPUR, Dec 24 -- The cooperation between India and Malaysia is strong and growing in the field of traditional medicine systems, said India's...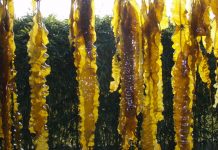 Following an agreement at COP26 where the US and EU pledged to reduce agricultural outputs from ruminant livestock by upwards of 30 percent by...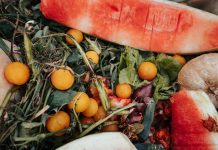 This is not the first time that Russian authorities have tried to revise the current rules of food waste processing for the benefit of...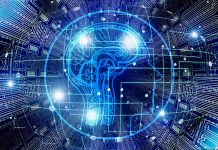 On 9 December 2021, ​​H3C Malaysia successfully held the first-ever Malaysia H3C Day 2021. Themed "Together for Better", H3C Day aims to build an...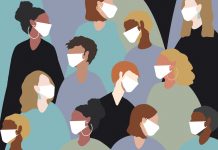 About 130 million Americans across various races are "being somewhat ignored, deprioritized, in clinical trials" that support regulatory approval, said Yele Aluko, M.D., chief...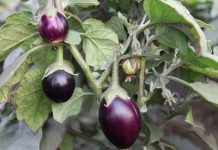 The United Nations Food Systems Summit held last September was eclipsed by a powerful countermobilization effort led by farmers and scientists, as well as civil society...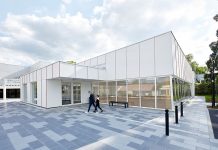 France is claiming the world's first carbon-negative building, thanks in large part to the carbon-sequestering power of hemp. The 4,000 square foot sports hall...
KUALA LUMPUR: The government's proposal to implement the Fiscal Responsibility Act (FRA) is deemed as an "indispensable" tool in managing Malaysia's fiscal space, according...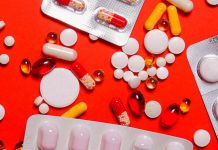 The value of pharma innovation is undoubted, after COVID-19 vaccines were developed at record speed. Pharma manufacturing and supply chains have so far delivered...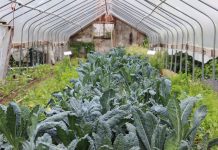 JASIN: The Ministry of Agriculture and Food Industries (MAFI) has allocated about RM10 million to implement the Urban Farming programme at 1,430 locations nationwide...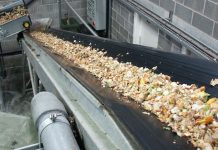 PUTRAJAYA, Dec 17 — Solid Waste Management and Public Cleansing Corporation (SWCorp) will focus on the food waste recycling sector to achieve the target...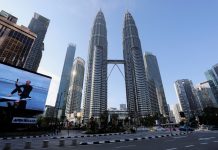 KUALA LUMPUR (Dec 20): The Economic Action Council (EAC) secretariat has identified eight change agendas for the government to consider as strategic thrusts to...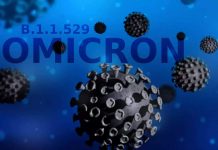 SEOUL, Dec 18 -- South Korean drugmakers have begun the process to develop COVID-19 vaccines that are effective against the new omicron variant amid concerns...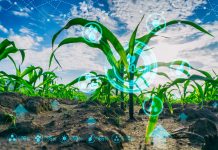 The agricultural industry is rapidly developing technologies involving unmanned aerial vehicles (UAVs) and image processing techniques, which are quickly becoming essential tools for efficient precision agriculture...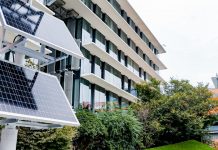 HANGZHOU, CHINA: Alibaba Group Holding Limited (Alibaba) announced a pledge to achieve carbon neutrality in its own operations by 2030 and introduced a Scope...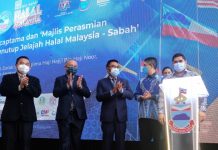 Petaling Jaya: Jelajah Halal Malaysia (JHM) 2021 Sabah, akan mengukuhkan peranan Halal Development Corporation (HDC) sebagai agensi penyelaras pusat serta pemudahcara dalam pembangunan ekosistem...
As Pfizer and Merck reportedly near U.S. FDA authorizations for their oral antivirals, the companies have agreed to supply more courses to the U.K. Novavax...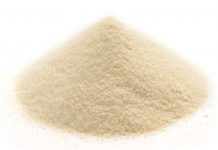 The use of synthetic amino acids in pig and poultry diets is increasing. With the use of ileal amino acid digestibility measurements for various...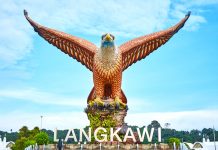 ALOR SETAR, Dec 21 — The operation of the Langkawi Incinerator Plant, which has a burning capacity of 80 tonnes of household solid waste...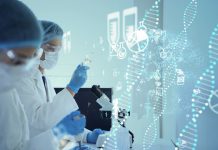 Biotechnology is a curious marriage of two seemingly disparate worlds. On one end, we have living organisms—wild, unpredictable celestial creations that can probably never...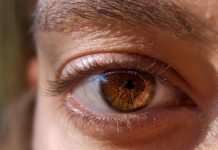 New research could form the basis for developing life-changing therapies that limit the impact of diabetic eye disease, a condition that could potentially affect...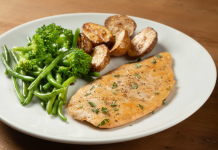 Future Meat Technologies announced that it has raised $347 million in Series B round of financing. The funding will be used to continue developing...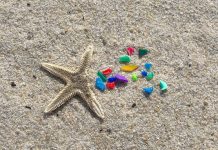 Man-made plastic pollutes the environment. When broken down into micro- and nanoparticles, it poses an increasing problem not only for the oceans and their...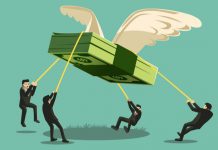 INFLATION refers to an increase in the general price level over time which in turn accelerates the cost of living and reduces buyers' purchasing...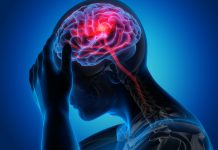 STROKE care is one of the costliest healthcare conditions globally. Experiencing a stroke is a leading precursor of serious, long-term disability, the effects of which...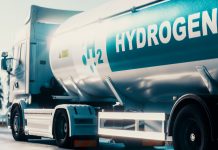 MELBOURNE (Dec 22): Woodside Petroleum is working with units of Keppel Corp and Osaka Gas Co to study a long-term supply of liquid hydrogen...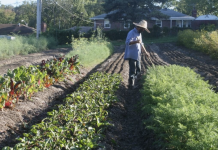 Food production has long been blamed for playing a role in contributing to our current climate crisis. Water, energy, and land usage have long...
We know that incompetent, haphazard, and obscure top governance over the years has already exposed Malaysia to serious risks on many fronts from the...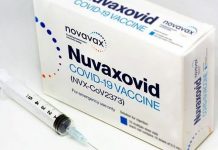 GENEVA: Pertubuhan Kesihatan Sedunia (WHO) meluluskan vaksin COVID-19 ke-10 iaitu Nuvaxovid dihasilkan gergasi farmasi Amerika Syarikat (AS), Novavax untuk kegunaan kecemasan. Ini susulan, pengawal selia...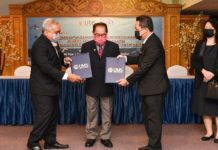 KOTA KINABALU: A soon-to-be developed Internet of Things (IoT) application system is expected to address the problem of low livestock survival rates, particularly in...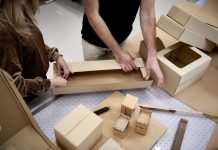 Packaging is a key component of the IKEA business model and an important enabler for affordability, sustainability, and safe handling. To combat plastic waste...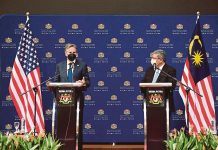 KUALA LUMPUR: Malaysia and other countries in Southeast Asia will benefit from the Indo-Pacific Economic Framework as United States President Joe Biden's administration ramps...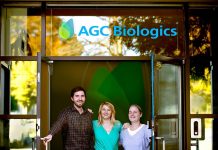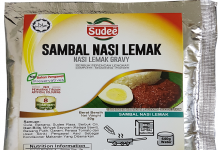 KUALA LUMPUR, Dec 13 -- The Ministry of Agriculture and Food Industries (MAFI) will assist more agrofood-based small and medium enterprises (SMEs) to enter overseas markets. MAFI...
KUALA LUMPUR (Bernama): The Malaysia Plastics Sustainability Roadmap 2021-2030 is an effort by the government to address plastic waste pollution and ensure the country's...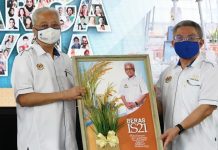 PUTRAJAYA: Kementerian Sains, Teknologi dan Inovasi (MOSTI) yang telah mencapai petunjuk prestasi utama (KPI) dirancang bagi Aspirasi Keluarga Malaysia 100 hari pertama, terus komited...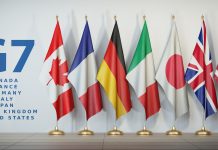 LONDON: Kumpulan G7 menyifatkan varian baharu COVID-19, Omicron, sebagai ancaman terbesar kepada kesihatan awam global ketika ini, sekali gus menegaskan amat penting untuk negara...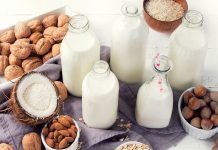 Scientists from the Department of Food Science and Technology at The Ohio State University (Columbus, Ohio, U.S.) have developed a novel method of supplementing...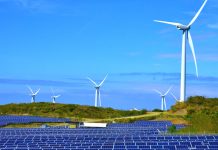 KUALA LUMPUR (Dec 15): Despite a record-breaking year for energy transition investment in 2020, investors poured US$67 billion (about RM283.91 billion) fewer dollars into...
These past 12 months marked an improvement, but only because 2020 was such a deplorable year. The global economy recovered, but the extent and...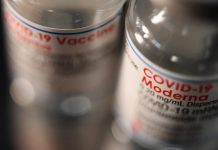 SYDNEY: Syarikat pengeluar ubat Amerika Syarikat (AS), Moderna Inc bakal menghasilkan jutaan dos vaksin mRNA setahun di Australia selepas bersetuju membina kemudahan pembuatan terbesarnya...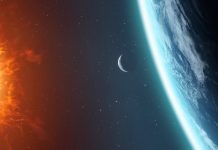 The CO2 fertilisation effect takes place when elevated levels of CO2 in the atmosphere increase photosynthesis rates. This is an influence that plants, as well as...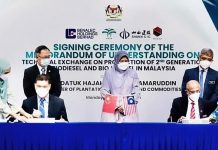 KAJANG: Malaysia has ventured into the production of second-generation biodiesel and biojet fuels, which are expected to be commercialised to the global market in...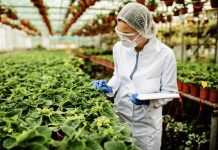 Biotechnology is the technological application wherein living systems and organisms are used to develop products. With the global biotechnological market expected to reach the...
KUALA LUMPUR – The government is targeting direct revenue of RM800 million next year and RM1.7 billion in 2025 from the country's health tourism sector...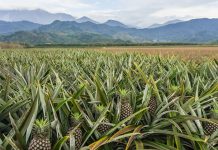 KOTA SAMARAHAN: The Agriculture and Food Industries Ministry (MAFI) through the Malaysian Pineapple Industry Board (LPNM) is targeting to increase pineapple cultivation in Sarawak...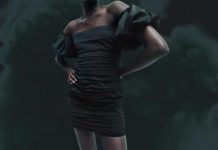 Before it was made into holiday dresses, the silky black fabric used in a new capsule collection from Zara started life as carbon emissions....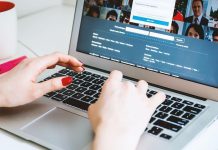 KUALA LUMPUR: JobStreet Malaysia has introduced the SME Incentive Helpdesk to help businesses recover from the devastation caused by the Covid-19 pandemic. This initiative, among...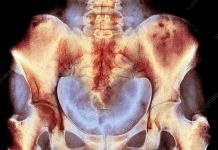 A team at The Institute of Cancer Research (ICR), London and the Clinical Trials Research Unit (CTRU) at the University of Leeds adopted a...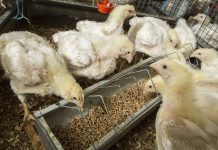 Insect 'mini farms' are to be established on 10 free-range egg farms by a major UK supermarket to provide natural food for free-range hens...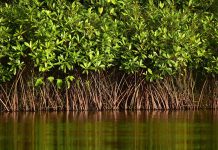 Blue carbon is emerging as a new conservation game-changer and climate mitigation strategy, but practitioners say that investors and policymakers should think twice before...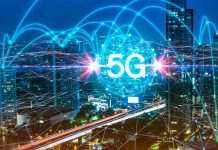 Every Malaysian should pay attention to the ongoing debate on how 5G or the fifth generation of cellular networks, which boasts superb broadband speeds...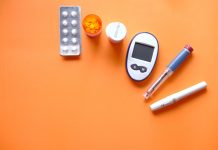 A man living with severe type 1 diabetes who is part of a clinical trial by Vertex Pharmaceuticals appears to be have been functionally...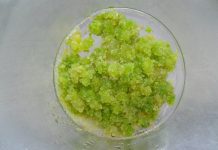 Proper plant growth in tissue culture experiments typically depends on one crucial step: the plant's ability to form a clump of pluripotent cells that...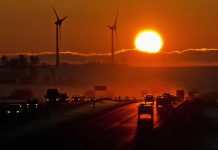 KUALA LUMPUR, Dec 15 — The country needs to pay serious attention to the impact of rising global temperatures of above 1.1 degrees Celsius...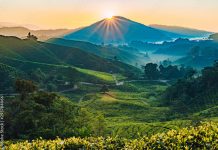 Malaysia'a agriculture sector ranked second in terms of trade, surpassing mining products in 2020, despite the decline in its relative contribution to the Malaysian...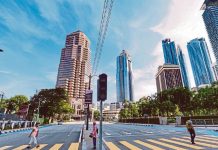 RAM Rating Services Bhd projects Malaysia's economic growth to reach 6.8 per cent next year from an estimated 3.8 per cent in 2021. The rating...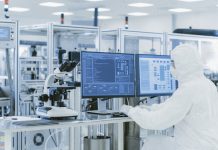 The pharma industry has been slower to embrace technologies such as AI and digital technology than many less-regulated sectors. The COVID-19 pandemic has changed...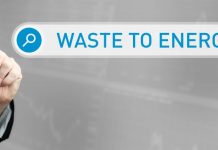 In connection with our waste-to-energy special issue, we asked the industry about the sector's role now and in the future. Read what the experts...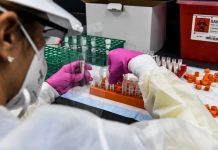 The omicron variant of Covid-19 is 4.2 times more transmissible in its early stage than delta, according to a study by a Japanese scientist...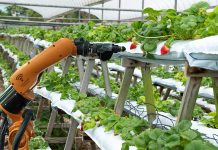 Institut Penyelidikan dan Kemajuan Pertanian Malaysia (MARDI) memperkenalkan model pertanian pintar yang boleh dilaksanakan dalam skala kecil, sederhana atau besar sebagai strategi meningkatkan pengeluaran...
In the 18th century, technological advancement ushered in the Industrial Revolution with the introduction of coal as an energy source and a whole host...
Despite the decline in its relative contribution to the Malaysian economy and trade over the years, the agriculture sector remains significant, especially as a...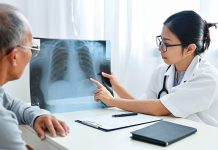 The curriculum of the modern medical school draws from the work of Abraham Flexner, published in the US in 1910 by the Carnegie Foundation....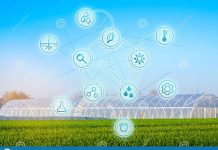 The Melaka state government has been urged to boost the state's development as an agro-industry and biotechnology investment destination, in line with the development in...
As we enjoy this contemplative, introspective, thanks giving time of year, it's time to think what can be done to revive a stagnant US...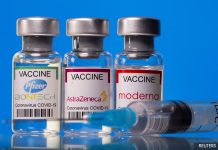 The European Union's health bodies on Tuesday (Dec 7) recommended that mixing and matching of approved Covid-19 vaccines can be done for both the...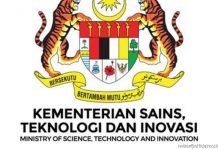 The Science, Technology and Innovation Ministry (MOSTI) is working closely with several entities to provide the necessary support to push the adoption and development...
Kuala Lumpur City Hall (DBKL) has introduced a number of strategy blueprints and master plans to develop a carbon-neutral Kuala Lumpur by 2050. Kuala...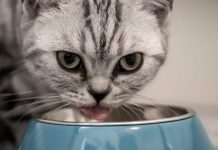 The Covid-19 pandemic has speeded up the Polish market transition to ready-made pet food and promises to boost domestic sales in the years ahead...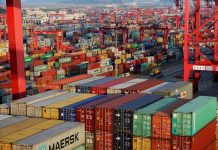 Standard Chartered (StanChart) has projected Malaysia's exports to grow at an average annual rate of more than 8% to cross US$498 billion by 2030. It...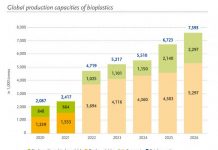 At the 16th EUBP Conference, taking place on 30 November and 1 December in Berlin, European Bioplastics presented a very positive outlook for the...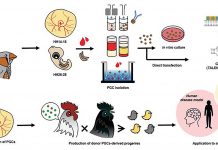 Gene editing techniques like CRISPR could revolutionize the poultry industry in the future, improving yield, resistance to disease and leading to better welfare. "Gene editing...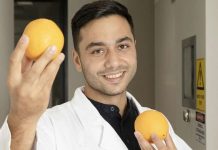 A University of Sydney Ph.D. researcher is developing a cancer and serious disease-detecting biomedical probe that can be made from the juice of rancid...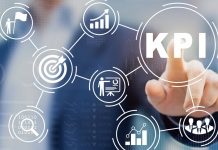 It's the last month of the year, a time when Key Performance Indicators (KPIs) and targets are being discussed in meeting rooms around the...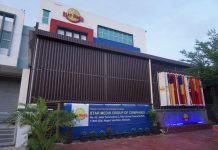 Kumpulan Star Medik, through its subsidiary, Tropical Bioessence Sdn Bhd has set sales target of RM30 million next year following the upgrading its lemongrass essential oil...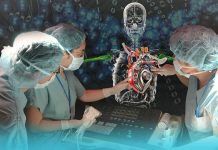 All societies around the world have experienced substantial changes since the onset of COVID-19 with lifestyles displaced and corporate cultures newly embracing a work-from-home...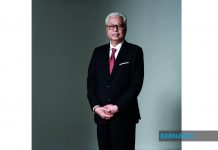 The technical field remains relevant and continues to expand in the country in line with the Fourth Industrial Revolution (IR 4.0), said Prime Minister...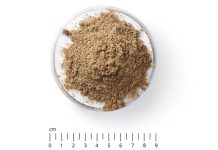 No one would argue that animal by-products remain an important component of livestock feed around the world. Even though it still has...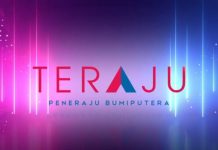 KUALA LUMPUR: Tindakan Pembangunan Bumiputera 2030 (TPB2030) yang dijadual dilancarkan Perdana Menteri, Datuk Seri Ismail Sabri Yaakob, pada 6 Disember ini adalah hala tuju...
KUALA LUMPUR (Dec 2): Fitch Solutions Country Risk & Industry Research said health expenditure growth is forecast to slow in developed markets in 2022,...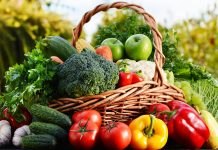 SERDANG: Kementerian Pertanian dan Industri Makanan (MAFI) yakin platform e-dagang Agroproduk Bersepadu, Agro Tradzt mampu menurunkan harga produk agromakanan, sekali gus menstabilkan pasaran tempatan. Menterinya,...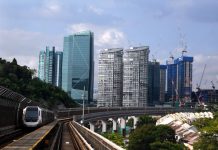 PETALING JAYA (Nov 30): The Malaysia Green Building Council (malaysiaGBC), in conjunction with the World Green Building Council's Advancing Net Zero project, announced the...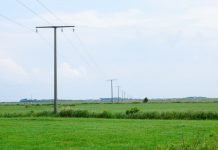 Following all the recent publicity on the recent 26th Conference of Parties or COP 26 in Glasgow and the many goals and targets set, one...
KUALA LUMPUR (Nov 30): Pharmaniaga Bhd has assured that Sinovac Biotech Ltd is closely monitoring clinical study progress related to the Omicron variant and...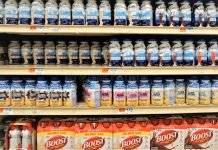 Prior to the pandemic, the "healthy" trend was already growing vigorously and consumer purchasing power was thriving. When the pandemic hit our shores, consumer...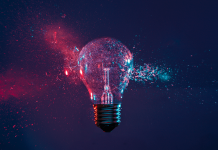 The UK Government released a host of documents in the immediate run up to COP26 earlier this month. Across thousands of pages, Ministers outlined...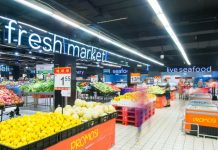 The current skyrocketing prices for vegetables, poultry, eggs and other food items could well exemplify the phenomenon of price gouging. Price gouging simply means the...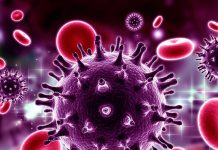 Following its recent approval of an injectable HIV-1 treatment from the National institute for Health and Care Excellence (NICE), GlaxoSmithKline (GSK) has high hopes...
KUALA LUMPUR, Nov 30 — A Universiti Kebangsaan Malaysia (UKM) researcher has produced a supplement using Ulam Raja (King's Salad) that can help in preventing senile...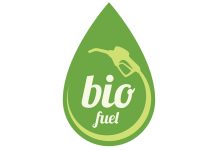 Check out remarks from Jim Lane, Editor & Publisher of The Digest on rationale, forecast, the top news and storylines, feedstocks, genetics, crops, supply...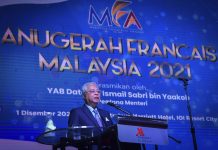 PUTRAJAYA, Dec 1 -- The government intends to continue with micro franchise and affordable franchise development programmes next year as well as to ensure...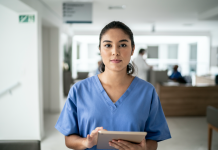 This past year has seen a flurry of attention on Alzheimer's disease, and the medical community is closer than ever to having treatments that...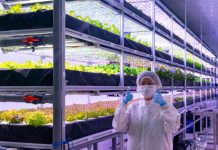 KUALA LUMPUR (Bernama) – Near the vegetable section of the BSC Fine Foods supermarket at Bangsar Shopping Centre here stands a rather clinical-looking installation...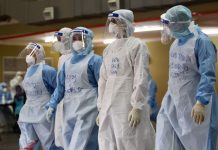 KUALA LUMPUR (Nov 29): The amount of clinical waste increased by 18.1% or 39,900 metric tonnes in 2020 compared to 33,800 metric tonnes in...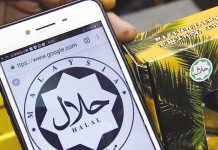 AS THE consumption of Muslims worldwide continues to rise, the demand for halal-certified products in the non-Muslim market have also gradually increased, according to...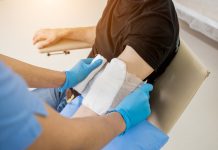 Researchers from RCSI University of Medicine and Health Sciences report replicating a crucial component of our blood may aid wound healing. The findings are published...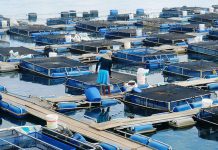 Brazil is the world's only tilapia producer with the long-term potential to grow more than China, according to one of the world's foremost tilapia...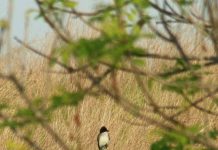 An analysis by Oak Ridge National Laboratory showed that using less-profitable farmland to grow bioenergy crops such as switchgrass could fuel not only clean...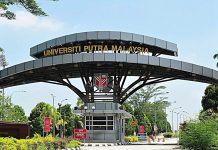 Kurang tempoh sebulan daripada sekarang, kita akan melangkah ke tahun baharu 2022. Banyak pihak melihat 2021 sebagai kesinambungan daripada 2020, apabila kita masih lagi...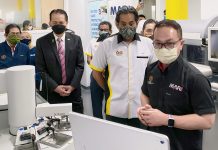 KUALA LUMPUR, Nov 30 -- The Malaysia Automotive, Robotics and IOT Institute (MARii) and the Institute for Medical Research (IMR) have successfully enhanced the...
As 2021 rolls to an end, researchers are rolling out a new nut, a variety of almond not reliant on bees or nearby almond...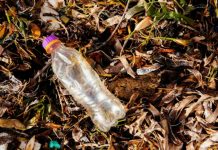 WASHINGTON: Amerika Syarikat (AS) menjadi penyumbang terbesar sisa plastik global di dunia, menurut laporan dikemukakan kepada kerajaan persekutuan sekali gus menggesa strategi di peringkat...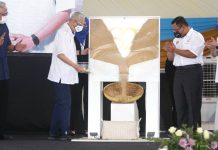 SABAK BERNAM: Local researchers have been urged to come forward to showcase their research and development (R&D), and drive innovation in the agro-food industry. Prime...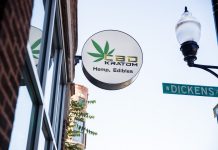 KUALA LUMPUR: As a psychiatrist and drug addiction specialist, Associate Prof Dr Rusdi Abd Rashid has seen the adverse effects of marijuana on patients...
KUALA LUMPUR: Kementerian Pertanian dan Industri Makanan menyarankan pelabur dan peserta industri untuk membuka kilang dan mengusahakan kapal tuna serta menjadikan Labuan sebagai Hab...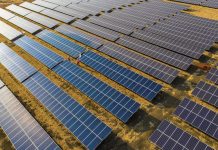 SUSTAINABILITY has long been a major concern for companies in the energy sector, particularly in the oil and gas (O&G) industry. Increasingly stringent climate-related policies...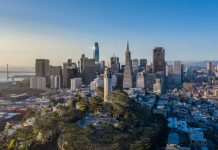 PARIS, Nov 23 — As well as being a neighbour to tech giants like Facebook and Google, the city of San Francisco is also...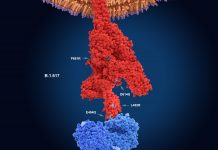 The delta variant of SARS-CoV-2 has swept the planet, becoming the dominant variant within just a few months. A new study from Boston Children's...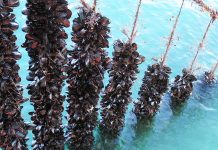 Having been inspired to start mussel farming by studies showing many potential benefits of bivalve aquaculture, fledgling farmer Jude Brown has been heartened by...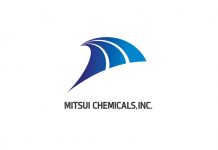 Japanese companies Mitsui Chemicals, Inc. and Microwave Chemical Co. Ltd. have launched a new initiative aimed at commercializing the use of microwave technology in...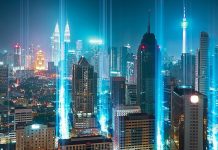 STRONGER partnership and new collaborations with the private sector will position Malaysia as a top destination for investors in the region and expand the...
Roche and its Genentech division have tapped data curation developer Flywheel to help train its machine learning models aimed at discovering potential new drugs. Flywheel's...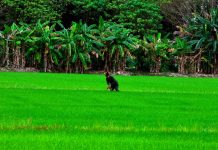 KUALA LUMPUR: Research and development (R&D) of new varieties of padi seeds is being carried out to develop varieties that can adapt to local problems. Ministry...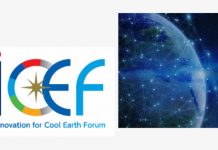 The ICEF roadmap was presented at an official side event of the UN Climate Change Conference (UNFCCC) and it discussed "Pathways to Carbon Neutrality...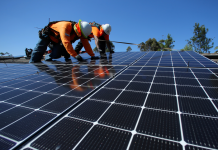 KUALA LUMPUR (Nov 24): Malaysia has been listed among nations that created employment in the renewable energy sphere in 2020. In its Renewable Energy and...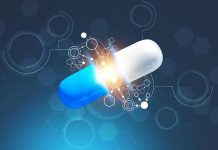 The pandemic has led to big pharma brands being catapulted into the foreground of public imagination like never before. Today, almost everyone has an...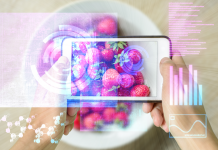 Last week delegates descended — albeit virtually — on Singapore for SWITCH, the city-state's annual tech festival. And in a refreshing turn for an event...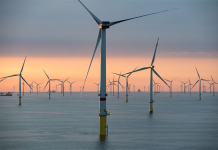 (Nov 24): A Singapore-based offshore wind developer has signed an agreement to build a huge US$10 billion wind farm off the coast of Ireland...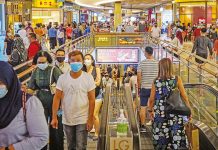 THE government needs to focus on efforts to improve the economy and other crucial sectors instead of worrying about holding an early general election...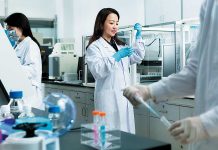 Simcere Pharmaceutical Group has reached collaboration agreement with the Shanghai Institute of Materia Medica (SIMM), Chinese Academy of Sciences (CAS), to develop novel antiviral drugs for...
Scientists from the National Institute of Plant Genome Research (NIPGR) in India have successfully developed a new high-yielding transgenic desi chickpea variety. The research group used the...
ISKANDAR PUTERI: Johor plans to build a SMART (solid waste modular advanced recovery and treatment) WTE plant, which converts solid waste to energy in...
Multimedia Development Corporation (MDEC) CEO Mahadzir Aziz says a few local startups are strong enough to become the next unicorns and are already considered...
As our scientific understanding of Alzheimer's disease gets better, so do the options for treating it, and one of the more promising is a...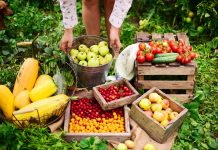 The 2021 report said countries need to make their agrifood systems more resilient to sudden shocks of the kind witnessed during the COVID-19 pandemic. Without...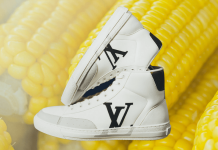 On a day when many are eating way too much turkey, clothing that moves and grows with you sounds like a good idea, but...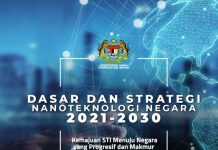 PUTRAJAYA, Nov 15 -- The National Nanotechnology Policy and Strategy (DSNN) 2021-2030 was launched today to create a dynamic and progressive nanotechnology ecosystem as...
GENEVA: Syarikat farmaseutikal gergasi Amerika Syarikat (AS) hari ini mengumumkan perjanjian yang akan menjadikan ubat antiviral mulut COVID-19 yang lebih murah di negara miskin,...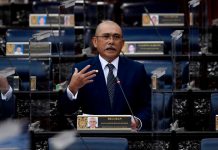 KUALA LUMPUR (Nov 16): The government will ensure that the country's food system is not affected by any disruption in international trade, especially imported...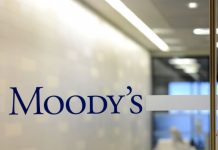 KUALA LUMPUR, Nov 18 -- Physical climate risk can affect sovereign creditworthiness through its impact on a sovereign's ability to repay its debt, with...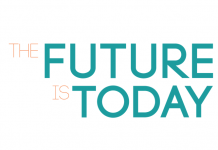 THE Science, Technology and Innovation Ministry (MOSTI) is urging companies to change their business models to be more resilient and put their workforce on...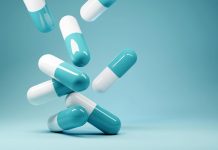 NEW YORK, Nov 18 ― The World Health Organisation (WHO) has called antibiotic resistance "one of the biggest threats to global health, food security,...
A MEGA irrigation system to supply water to agricultural fields in the Mekong Delta is expected to be completed in two weeks. It is also...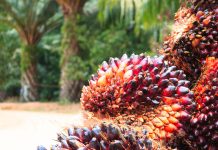 As chemical engineers and members of IChemE's POPSIG (The Institution of Chemical Engineers' Palm Oil Processing Special Interest Group), we have been closely following...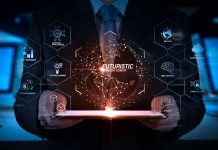 KUALA LUMPUR (Nov 17): The government will set up the State Digital Economic and Fourth Industrial Revolution Policy (4IR) Council to harmonise digital development...